When friends, family, or coworkers move into a new place, the proper thing to do is give them a housewarming gift. Make sure the gift you give is one that will bring them joy in their new home by choosing one of these 8 housewarming gifts for the perfect welcome!
1. BBQ Spices and Salt Set
For the avid griller, this BBQ spices and salt set comes with 6 gourmet jars of spices with flavors from around the world. With BBQ, smoked sweet paprika, spicy pepper flakes, Mediterranean herbs, Kala Namak salt, and smoked sea salt, it's the best way to inspire them in their new kitchen. Plus, it comes in a beautiful gift basket for presenting.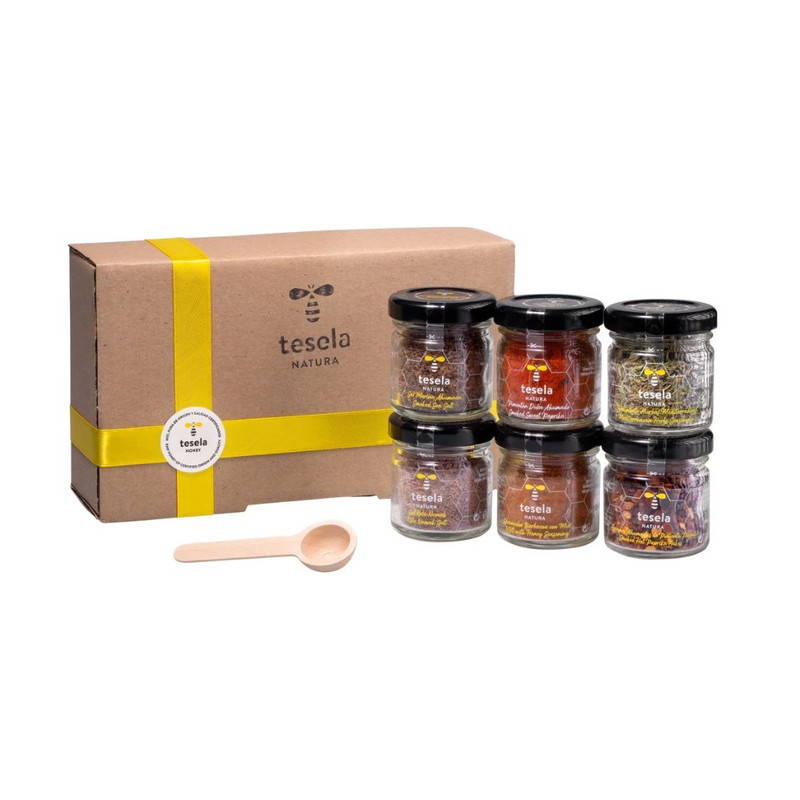 2. Spanish Paella Gift Set with Pan
Welcome someone into their new space with a gift that really gets things cooking. This Spanish paella set comes with a stainless steel paella pan, a 10-inch wooden spoon, smoked sweet paprika from Spain, Spanish saffron, and Calasparra rice, the best kind for making this dish truly authentic.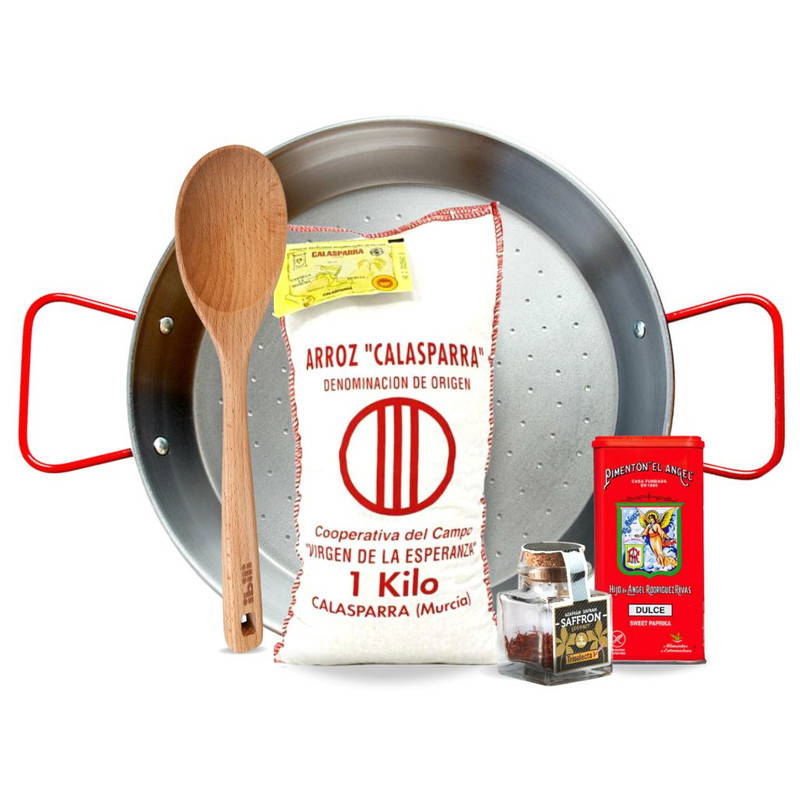 3. Glow 6 Teas in Beautiful Gift Box
When a tea lover has a housewarming, bring them this box set of award-winning teas. These delicious teas come regally packaged with 6 gold tin caddies of organic, loose-leaf, non-GMO teas that include hibiscus, vanilla spiced masala chai, masala chai tea, sweet cinnamon masala chai tea, English breakfast tea, and turmeric spiced herbal tea.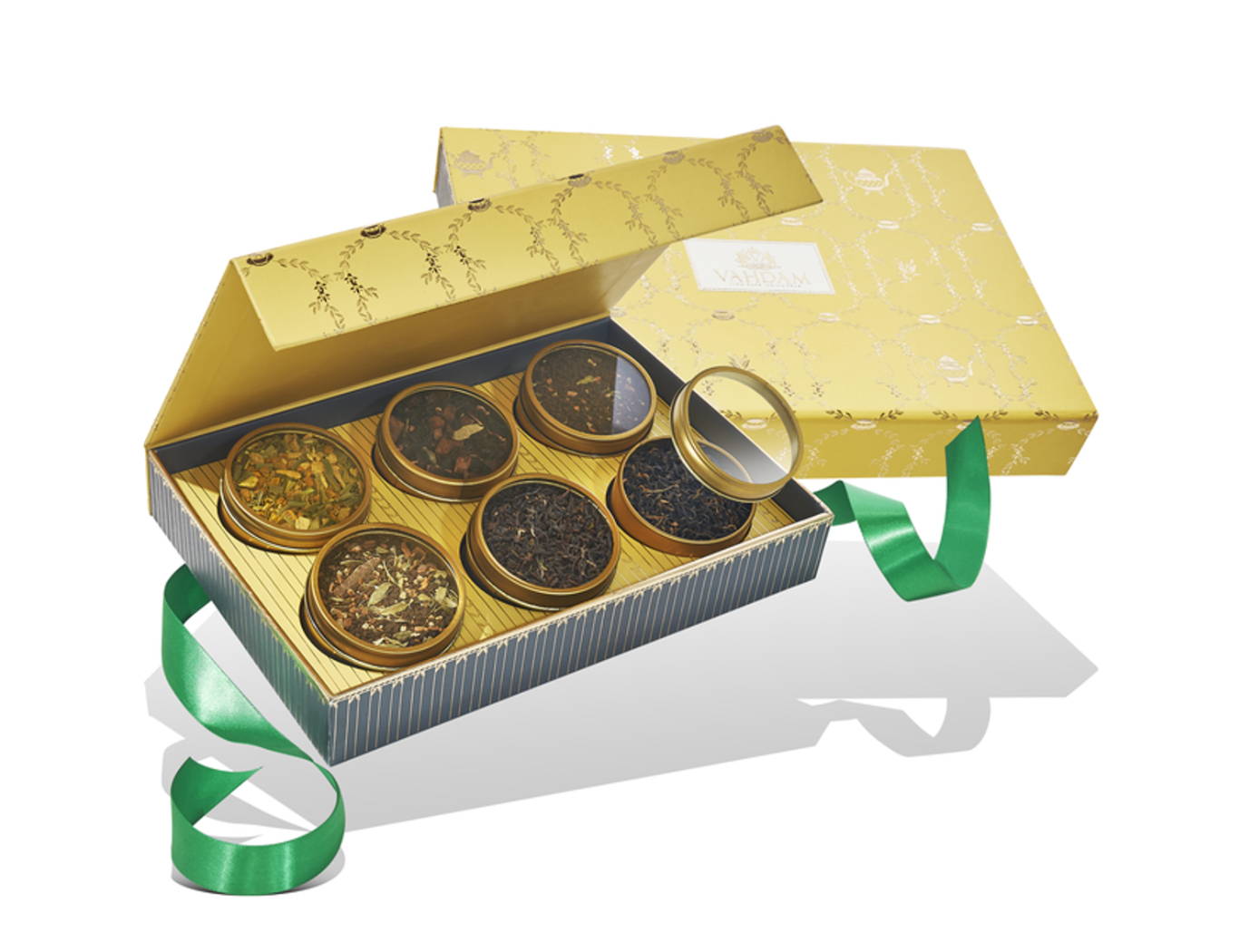 4. La Sablesienne Shortbreads
These delightful and traditional French shortbread cookies are from the La Sablésienne "Vegetable Fairy" collection of the Pays de la Loire region. They brim with authentic taste, with a heavenly buttery flavor everyone will love.
Flavors include plain butter shortbread, salted butter caramel, chocolate, and apricot, making an excellent gift for anyone.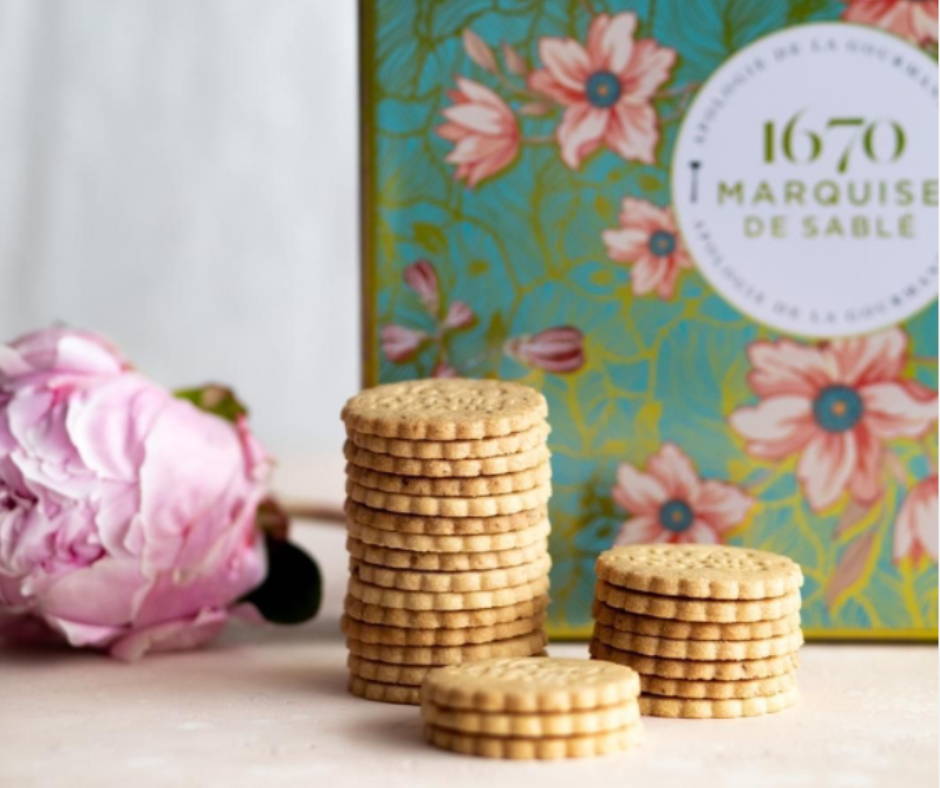 5. Nobleza Del Sur Olive Oil Gift Box

Real olive oil make all the difference, and it makes for an exceptional housewarming gift too. This Nobleza del Sur olive oil gift box features three of this Italian brand's most popular olive oils, all made in Andalucía. Crafted from old age techniques with modern technology, it will make the right impression.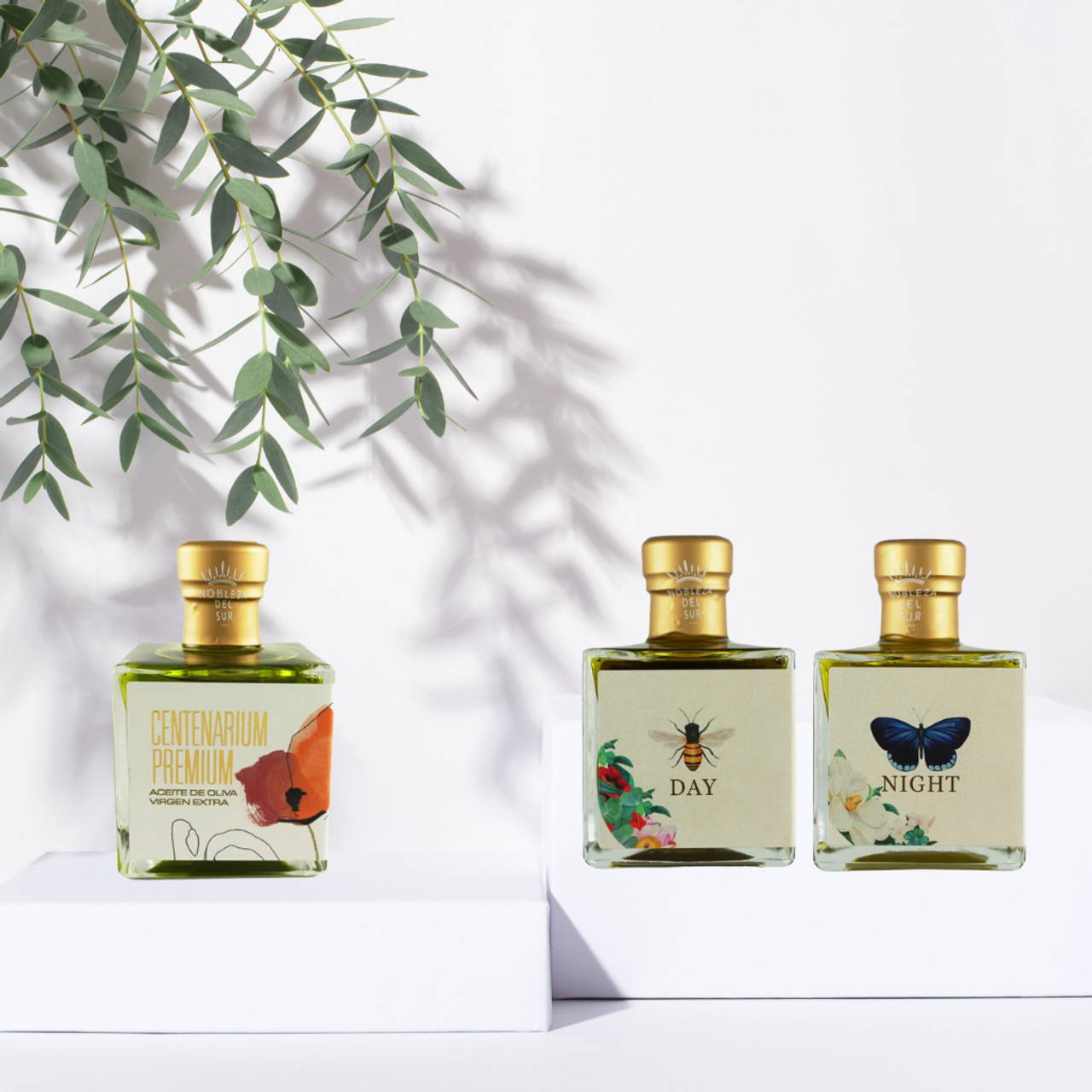 6. Indulgent Pleasure Gift Box

Give an array of indulgent gourmet delicacies at any housewarming and it will be their favorite gift of all. With carefully curated items from Cinco Jotas Iberico shoulder ham and loin, award-winning olive oil, Galician sardines, and more, this signature gift box will be adored by any charcuterie lover.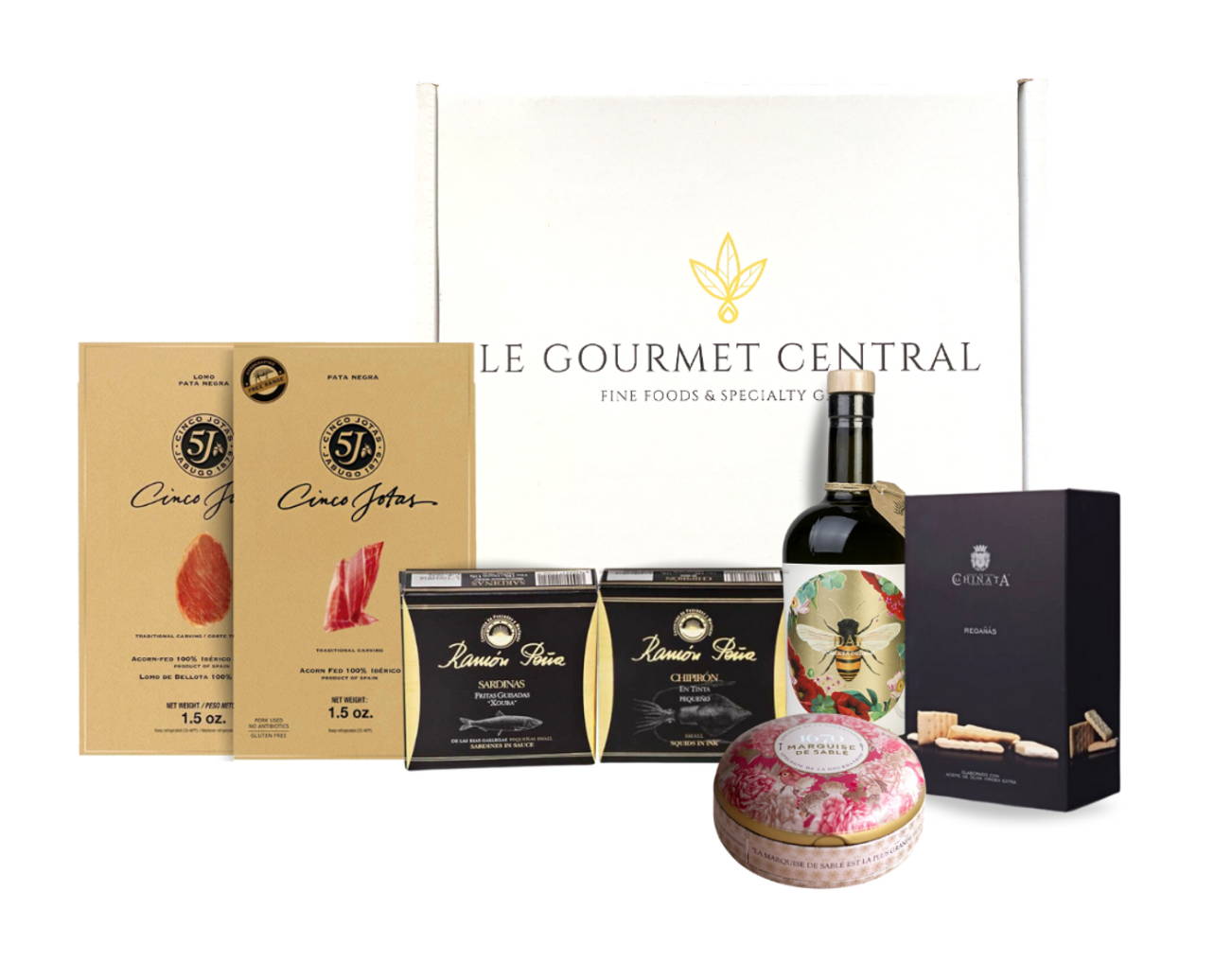 7. Rainbow Ceramic Magnum Extra Virgin Olive Oil

Not only does it make a stunning display, but inside this rainbow-colored bottle, your recipient will love the olive oil by Frantoio Muraglia. Its low acidity is a match for delicate foods and with every taste, the quality simply shines through.
Wine glasses are always a gift wine lovers will appreciate. Give them the best with these lead-free crystal Burgundy wine glasses. Crafted by way of Venetian glassmaking tradition, these elegant glasses offer precision clarity in the most flawless design.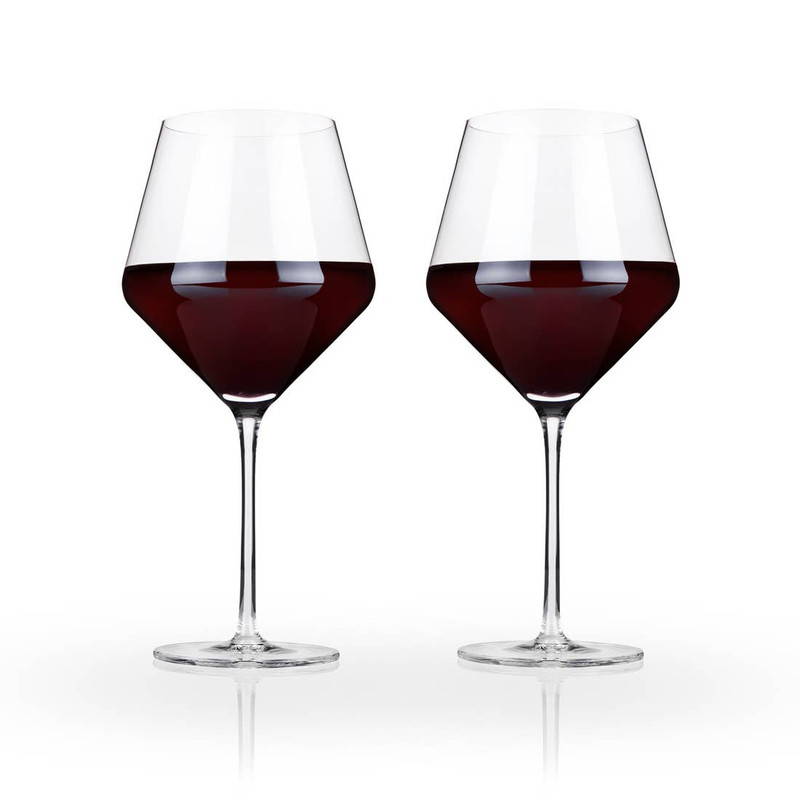 Now you'll know what to give for the next housewarming with these 8 amazing gift ideas!