Serves 4 people | 10 minutes
Ingredients
- 8 large eggs.
- 4 tbsp of Extra Virgin Arbequina Olive Oil
- 1 tsp of salt.
- 5 bags of Potato chips (7.04 oz)
Preparation
STEP 1
Crack the 8 eggs into a large bowl and mix in salt. Then add the chips of 2 bags and stir, crushing them a little as you blend the eggs together. Allow the mixture to sit until the chips absorb most of the egg, about 6 minutes.
STEP 2
Heat 2 tbsp of the extra virgin oil in a small sauté pan over a medium fire. When the pan is hot, add the egg mixture and stir a few times with a metallic spoon to prevent the eggs from sticking. Shake the pan in a circular motion for 15 seconds to keep the mixture loose as the eggs start to cook. Lower the temperature and cook for an additional minute.
STEP 3
Place a plate over the pan and invert the pan and plate together so the tortilla winds up on the plate. If the pan looks dry, add the remaining 2 tablespoons of olive oil. Return the tortilla to the pan by sliding it back in. Cook for another 60 seconds, until the bottom has fully set. To most of Spaniards, the perfect tortilla is very creamy and slightly runny in the middle.
STEP 4
Slide the finished tortilla onto a serving plate. Serve warm, room temperature, or cold and garnish with "pa amb tomaquet", rubbed tomato on sliced bread, extra virgin olive oil and salt on top.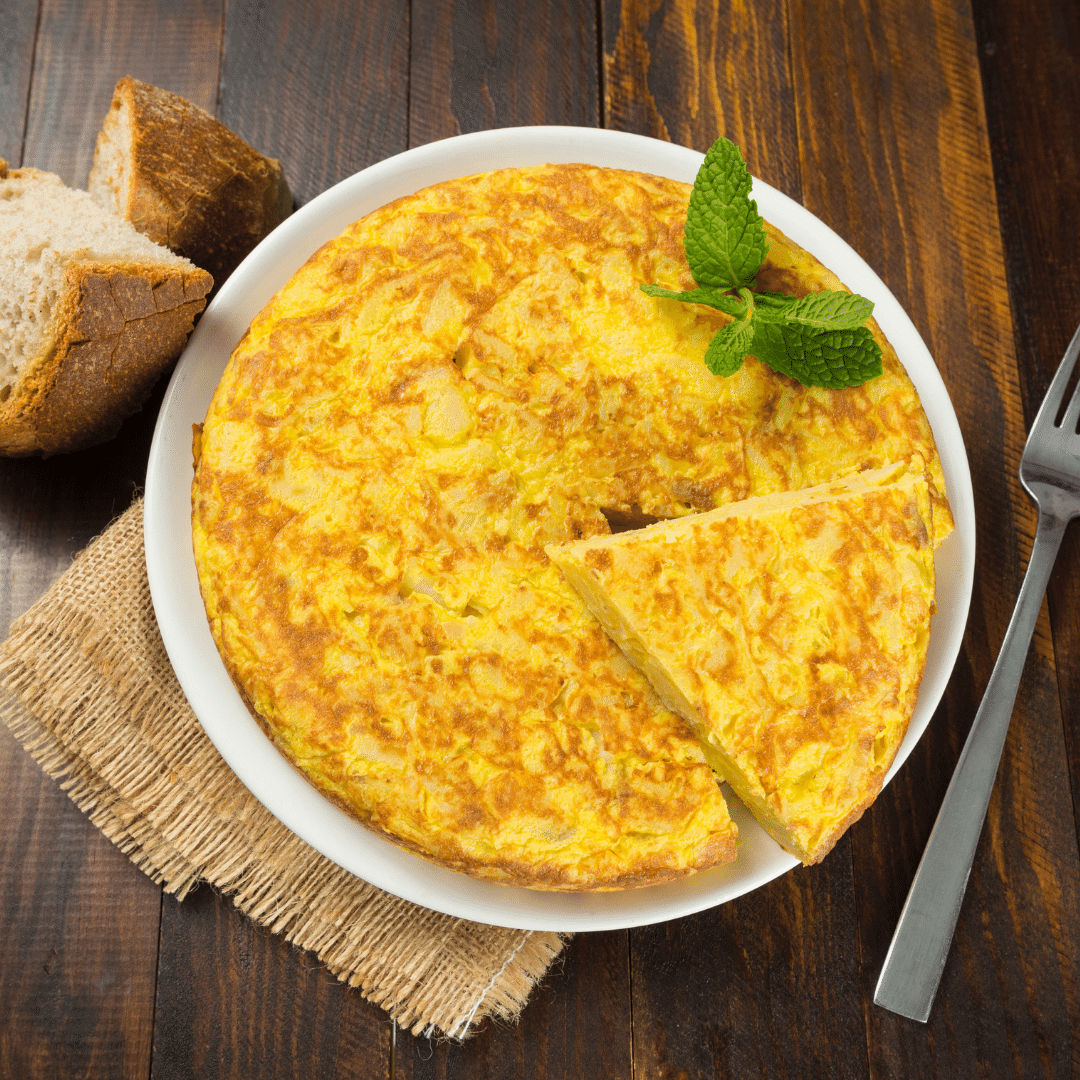 At Le Gourmet Central, you can find all types of unique gourmet food including Spanish tapas ingredients like authentic Iberian cured ham from Spain, gourmet risottos and pasta from Italy, truffles specialties and so much more.
To find the best gourmet foods and gift baskets online, begin your search at legourmetcentral.com.