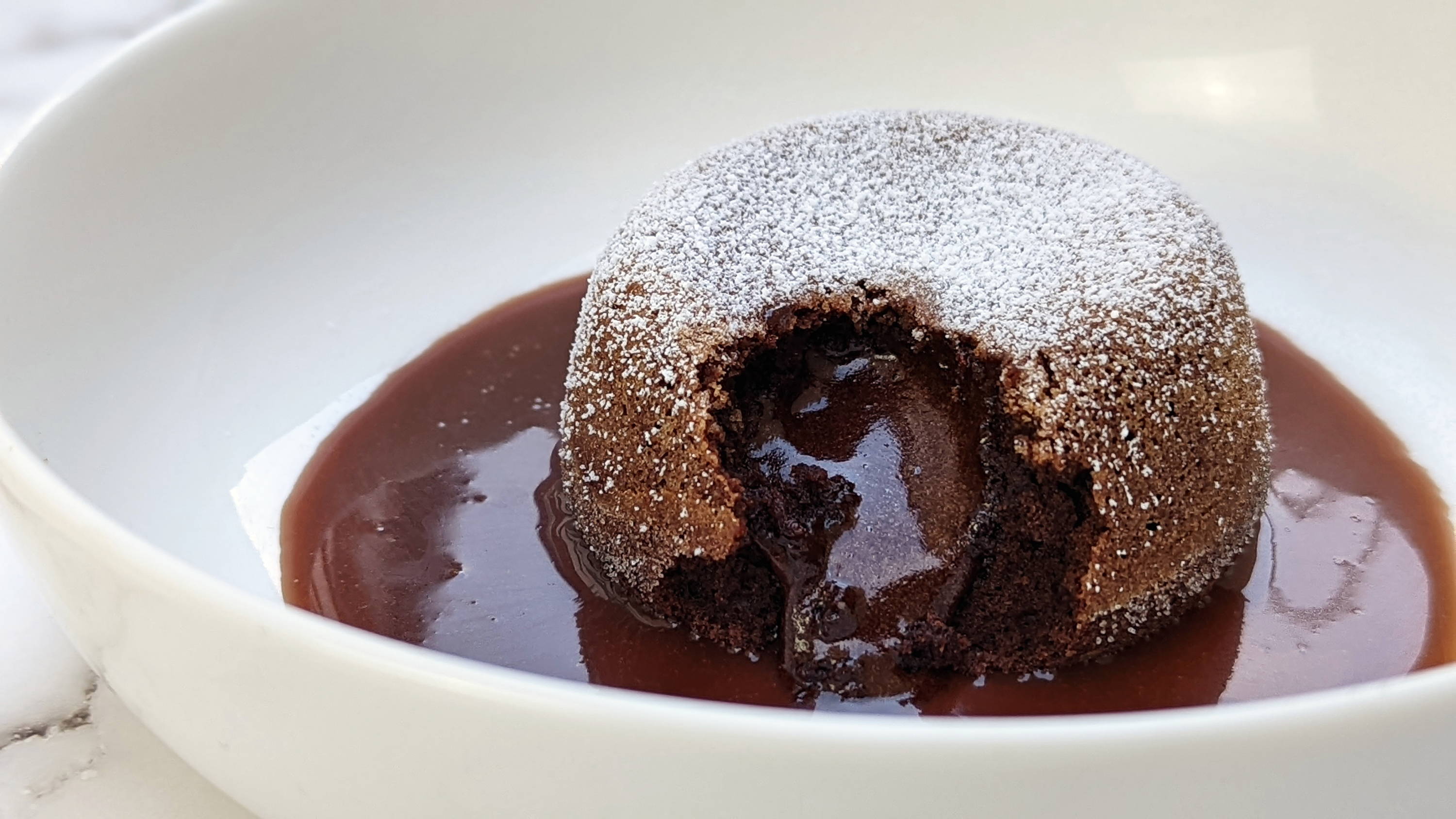 Chocolate & Hazelnut Lava Cake, Salted Caramel Sauce Recipe
Photo, food styling and recipe by Stefan Rose the pastry chef
- Makes 6 Chocolate Lava cakes
- Prep time | 45 min

Could there be a better way to celebrate World Chocolate Day than with a decadent lava cake. Cooked correctly, the centre will remain liquid and ooze out when cut into with a spoon. A truly luxurious way to enjoy dessert, with the hazelnut & chocolate paste bringing a wonderful depth of flavor and a salted caramel sauce which only increases the enjoyment of this delicious dessert!
---
For the chocolate & hazelnut Lava Cakes:
80g high quality dark chocolate, chopped
100g unsalted butter, soft (room temperature)
100g (½ cup + 3 tbsp) icing (confectioners) sugar
2 whole eggs and 2 egg yolks (use from room temperature not the fridge)
28g (2 tbsp & 2 tsp) plain (all purpose) flour
15-20g (2 tbsp & 2 tsp) cocoa powder
Extra soft butter, for lining the moulds
For the Salted Caramel & Hazelnut sauce:
100g (1/2 cup) caster (superfine) sugar
250g (1 cup) heavy cream
2 tablespoon chocolate hazelnut cream
½ tsp kosher salt
Instructions for the the chocolate & hazelnut Lava Cakes:
STEP 1
Prepare the moulds; brush soft butter into 6 x individual pudding or dariole moulds, then line with a coating of caster (superfine) sugar, tipping out any excess.
STEP 2
Preheat the oven to 360F. Melt together the chocolate and chocolate hazelnut cream over a pain of simmering water until just melted. Keep warm.
STEP 3
Whisk together the soft butter and confectioners sugar until light and fluffy using an electric or handheld whisk. Whisk in the whole eggs and the egg yolks a little a time, followed by the melted chocolate & hazelnut paste
STEP 4
Finally sieve in the flour and cocoa powder, folding gently to combine with a metal spoon. When combined evenly, divide the mixture between the moulds. It should fill up to around 60% of the mould*.
STEP 5
Place in the preheated oven and bake for around 7-10 minutes. The key is that the centre is still liquid, check by inserting a skewer inside to test after 7-8 minutes. This will depend on your oven and the moulds. I recommend baking one first as a tester to check the correct baking time for your oven.
STEP 6
Remove from the oven, leave for 30 seconds to cool before carefully turning upside on to the plate and serve immediately.
*These can be stored in the fridge to bake later if you would like to prepare in advance.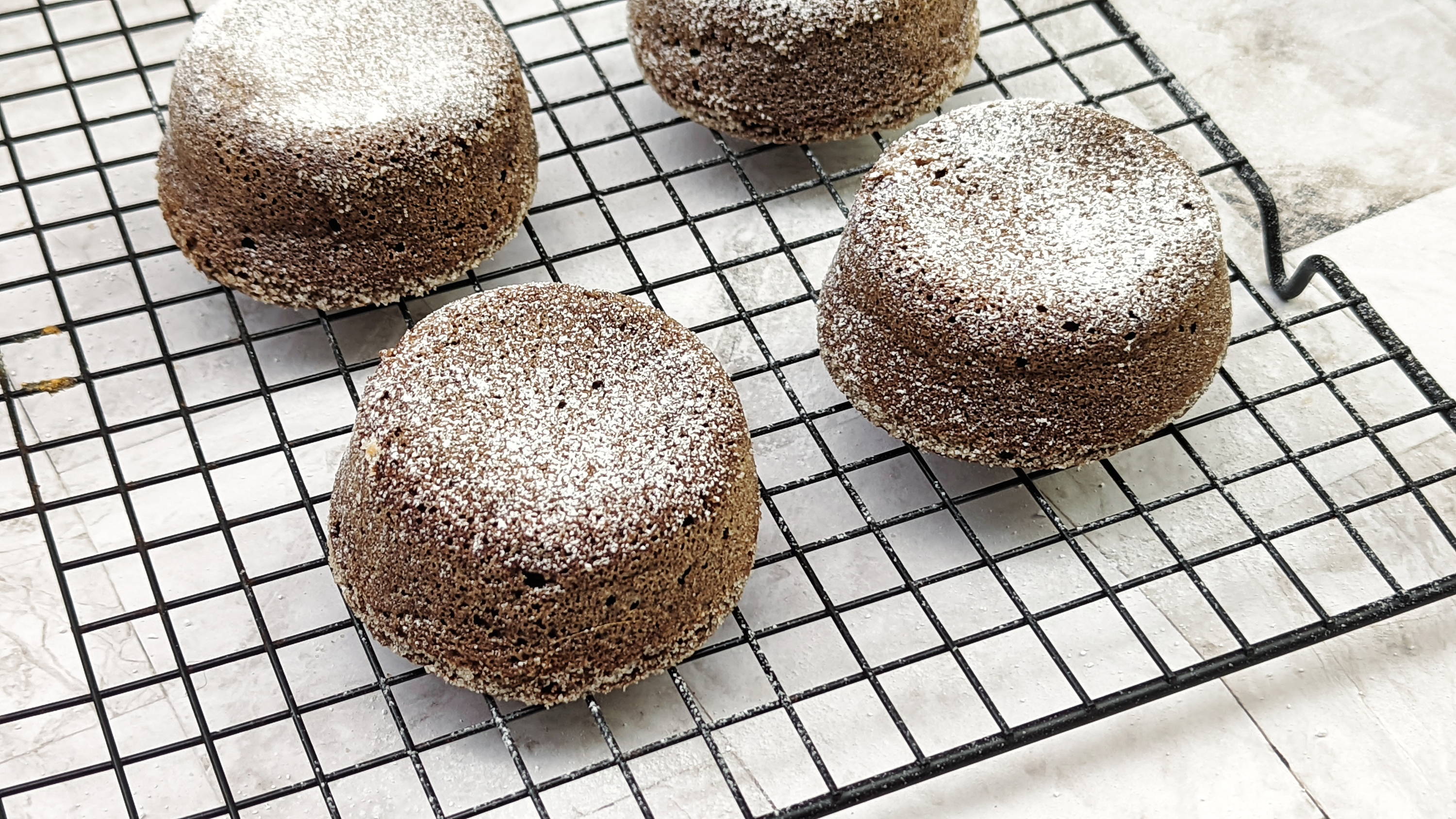 Instructions for the Salted Caramel & Hazelnut sauce:
STEP 1
Heat the cream to just below the boil and remove from heat. In a separate pan, heat the caster sugar until it melts and caramelise a beautiful golden brown.
STEP 2
Add the hot cream in 4 additions, whisking carefully each time (caution- it will splutter).
STEP 3
Finally add the salt and chocolate hazelnut cream, whisk together until smooth, if necessary, pass the sauce through a fine sieve.
To serve:
Place the freshly baked Lava Cake onto a serving plate, spoon around a generous amount of the sauce, and if desired, serve with a scoop of your favourite ice cream flavour. Enjoy!
---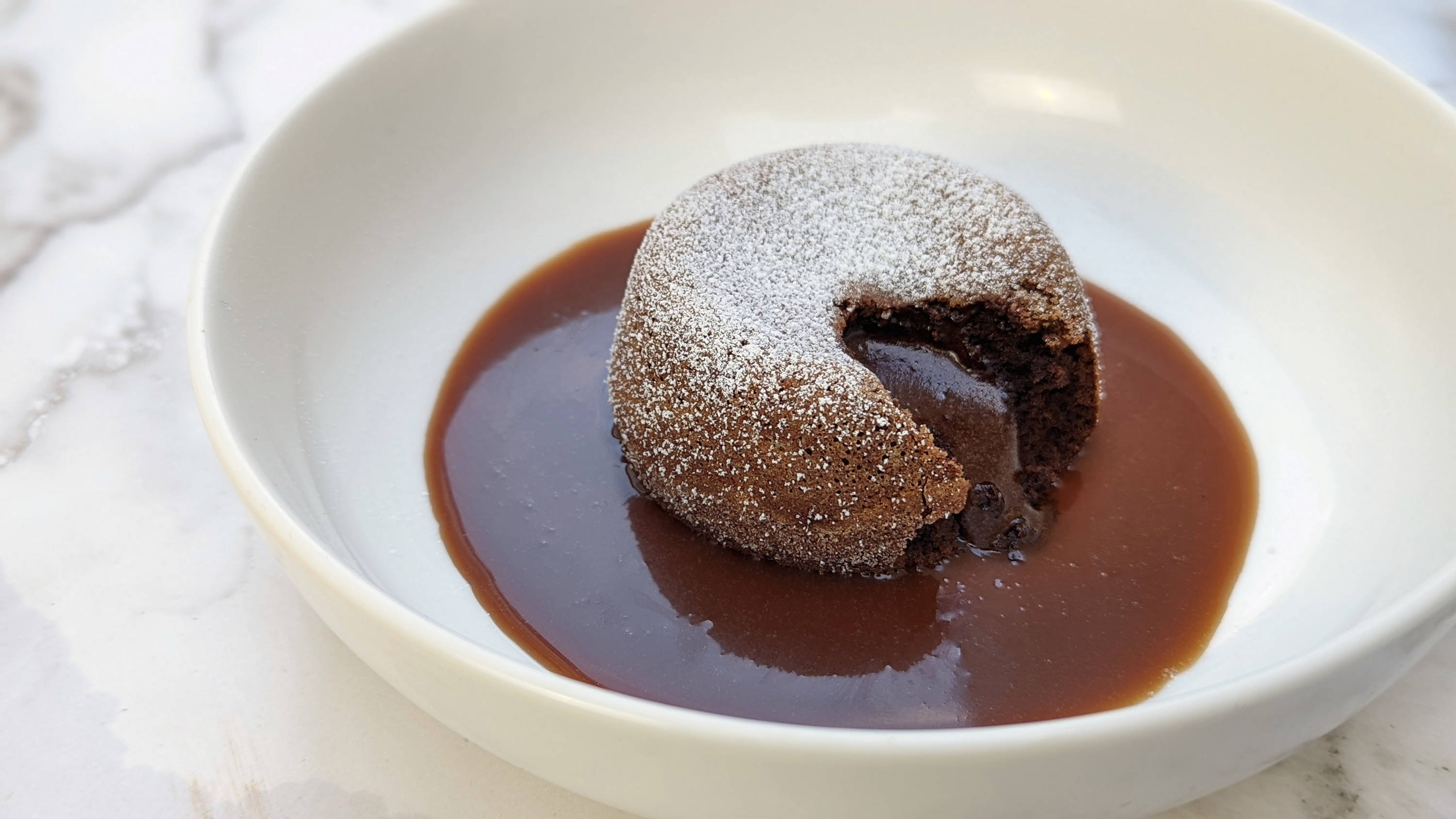 ---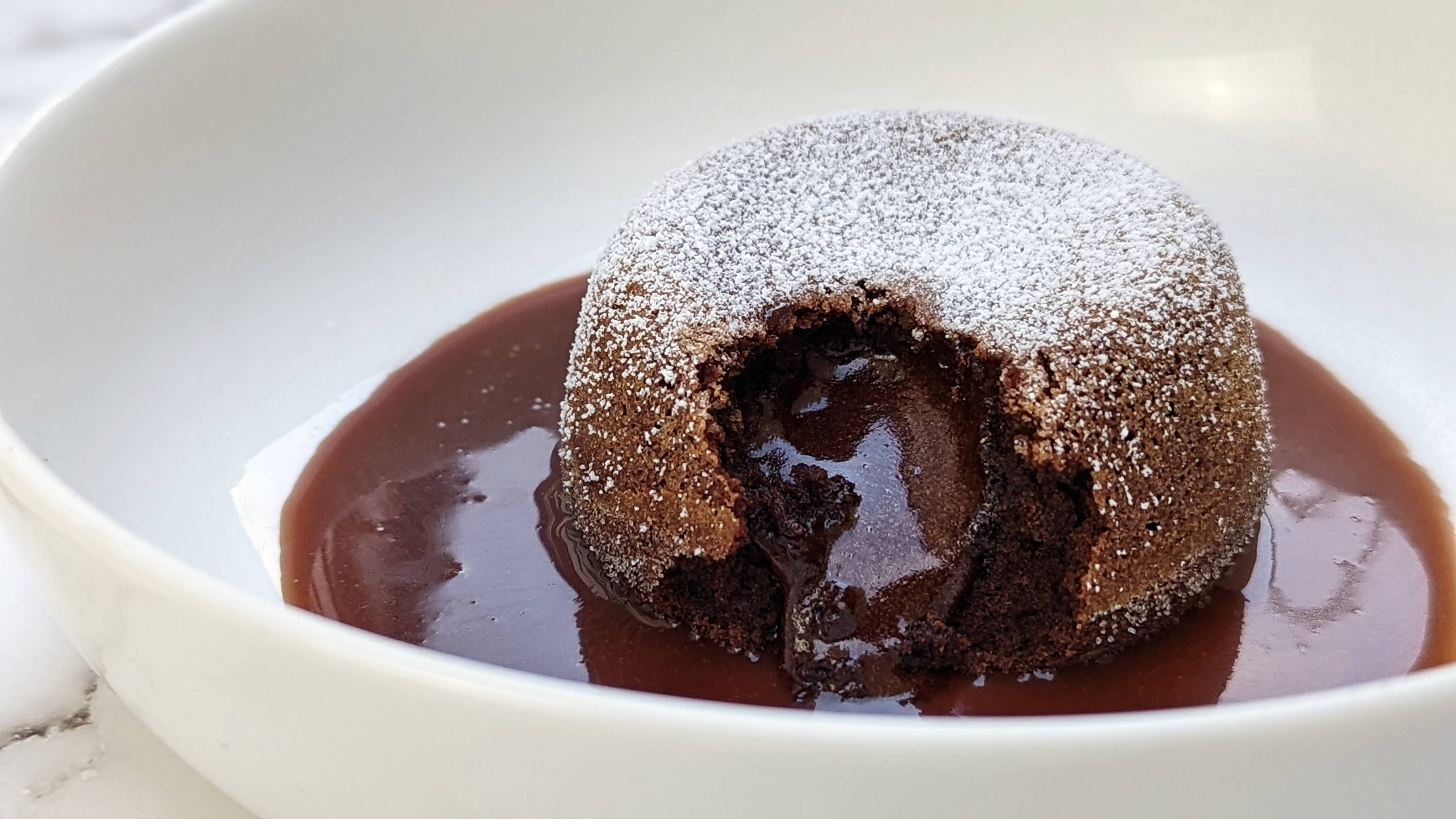 ---
---