4-6 servings
Ingredients:
For the vinaigrette:
For the salad:
1 can of lentils, drained and rinsed
1 large head Boston or Bibb lettuce, torn, or mixed baby greens
Sliced fresh basil or chopped fresh parsley to taste
1 cup Sun-Dried tomatoes
1 can of cannellini or chickpeas, drained and rinsed
Green Manzanilla olives, to taste
Marinated artichoke hearts to taste
Sliced red onion to taste (optional)
One 8-ounce package baked tofu, diced, 1 recipe Homemade Baked Tofu, or 8 ounces combined baked tofu and dense herbed tofu (optional)

Preparation:
Make the vinaigrette:
Combine all ingredients in a tightly lidded bottle and shake thoroughly. Shake well before each use.

For the salad:
On a large serving platter or large shallow serving bowl, arrange the lettuce or greens.
Scatter the basil or parsley and lentils over it. Arrange the tofu, tomatoes, cannellini or chickpeas, olives, and artichoke hearts, if desired, in separate mounds over the lettuce or greens.
Top everything with a few thinly sliced rings of red onion if you like.
Drizzle a little vinaigrette over the salad, then serve at once, passing the remainder of the vinaigrette at the table.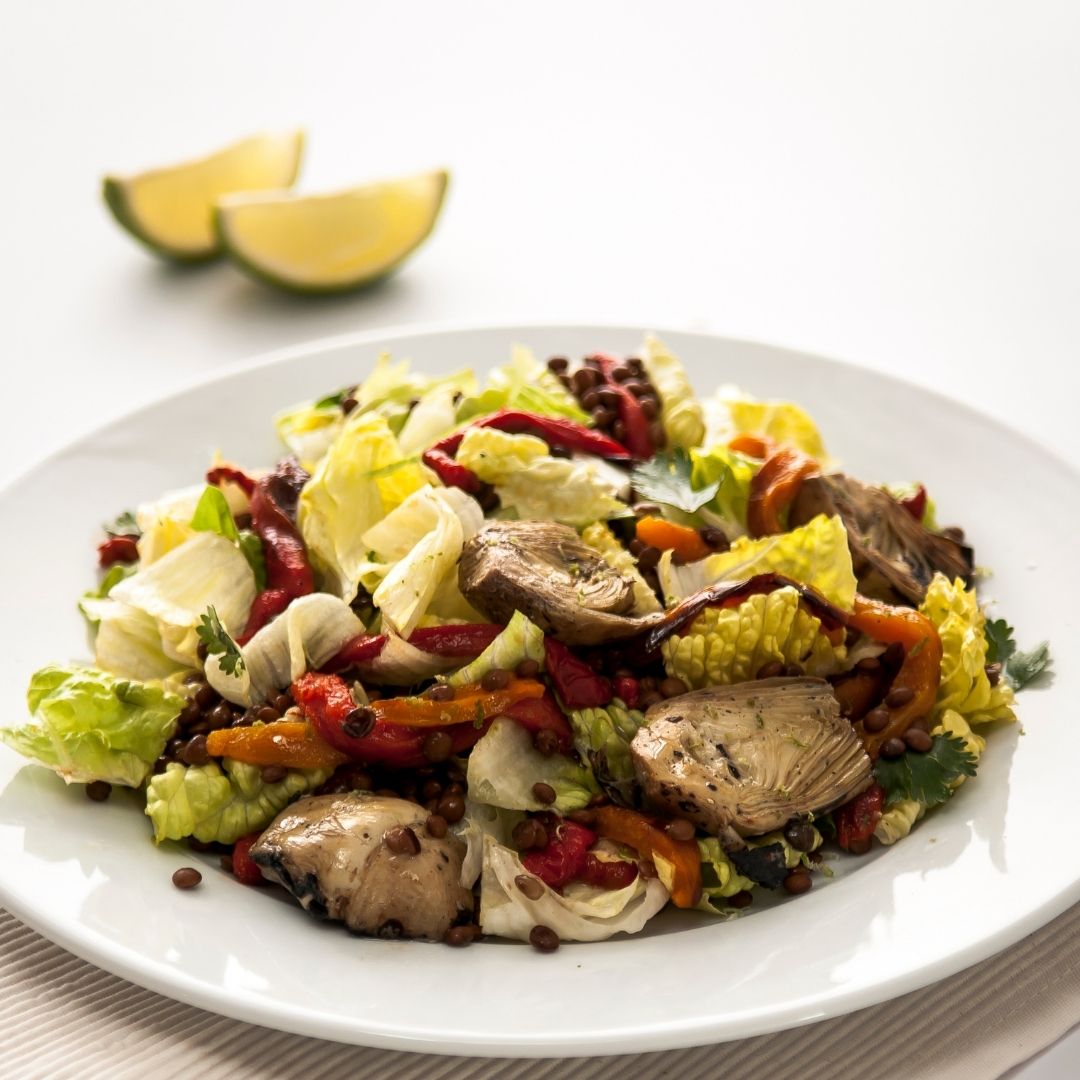 At Le Gourmet Central, you can find all types of unique gourmet food including authentic Iberian cured ham from Spain, gourmet risottos and pasta from Italy, truffles specialties and so much more.
To find the best gourmet foods and gift baskets online, begin your search at legourmetcentral.com.