Ingredients:
1 duck breast with skin
4 tbsp 5-spice blend (cloves, ginger, anise, cinnamon, pepper)
1 cucumber
1 spring onion
Pre-made pancakes (frozen)
For the Mediterranean Hoisin Sauce:
3 tbsp Organic Sweet Black Olive Spread
1 tbsp Soy Sauce
2 tsp Garlic Powder
1 tsp Sesame Oil
Preparation:
STEP 1
Rub duck breast with 5-spice blend and let sit at least 1 hour and up to night before.
STEP 2
Roast in oven at 180ºC for 30-45 minutes, until the skin is golden and the meat cooked through.
STEP 3
Remove from the oven.
STEP 4
While the duck is cooking, peel, remove seeds, and thinly slice the cucumber into strips.
STEP 5
Thinly slice the spring onion.
STEP 6
Steam or heat the pancakes to serve warm.
STEP 7
Thinly slice the cooked duck, and serve with pancakes, cucumber, onion, and Olive-Hoisin Sauce.

For The Mediterranean Hoisin Sauce

In a small bowl mix the Sweet Black Olive Spread with soy sauce.
Add the garlic powder and the sesame oil.
Mix well, cover with transparent film, and set aside in the refrigerator.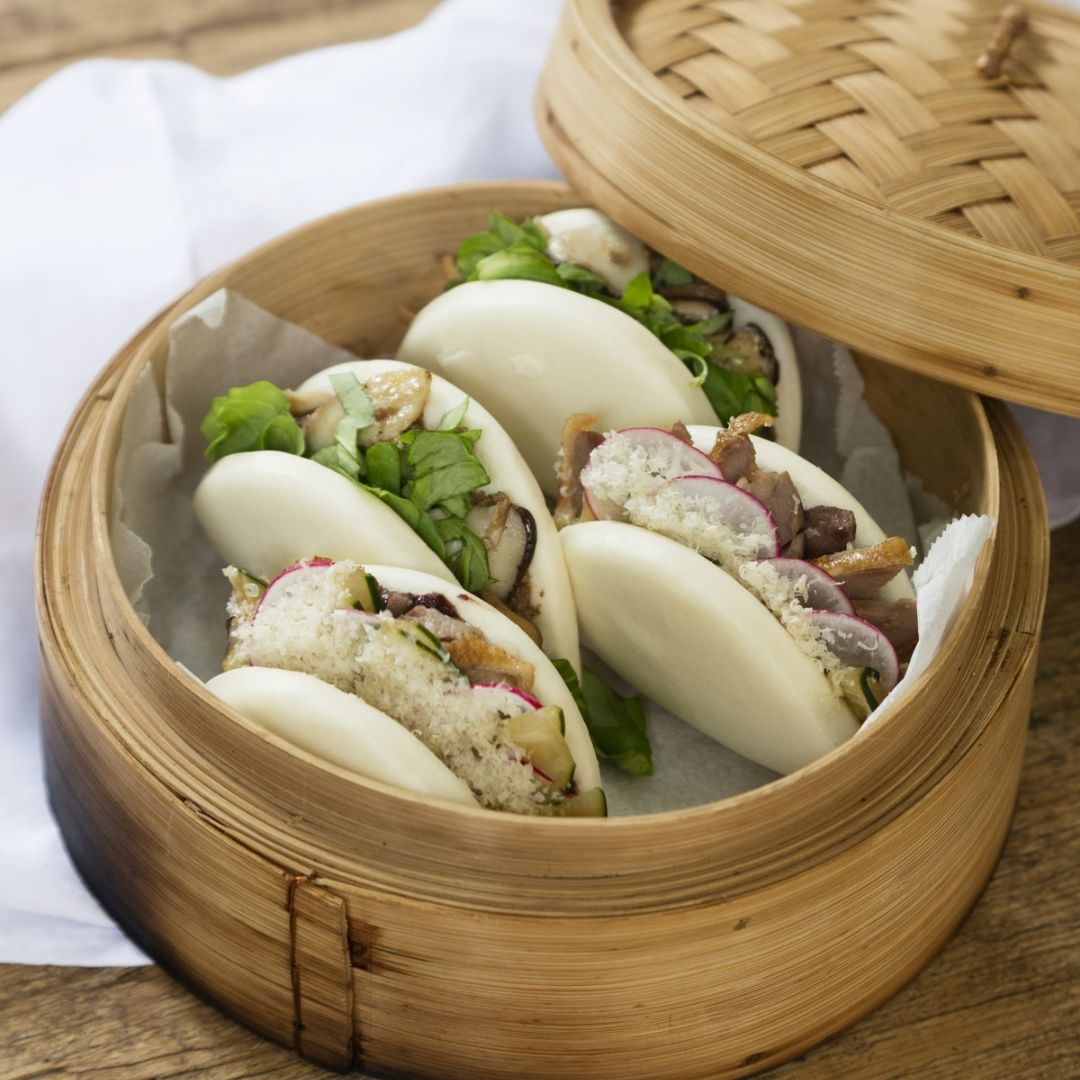 At Le Gourmet Central, you can find all types of unique gourmet food including authentic Iberian cured ham from Spain, gourmet risottos and pasta from Italy, truffles specialties and so much more.
To find the best gourmet foods and gift baskets online, begin your search at legourmetcentral.com.