Truffle instantly elevates simple dishes and turns them into divine dishes like this Saffron breaded shrimps with Black Mayo, a both delicious and simple appetizer that will instantly be a favorite at your next gathering of family and friends.
6 Servings
Ingredients:

Instructions:
STEP 1
Put the milk bread into the mixer and at the same time boil the saffron pistils in 3 1/2 tbsp (50 cc) of water.
STEP 2
Once the pistils release the typical saffron color, add the bread and blend.
STEP 3
Put the Argentinian shrimps into the breading and then in the oven, previously heated.
STEP 4
Cook for about 4 minutes at 428 F (220 C).
STEP 5
Add the Black Truffle Vegan Mayonnaise to the shrimps.
Enjoy!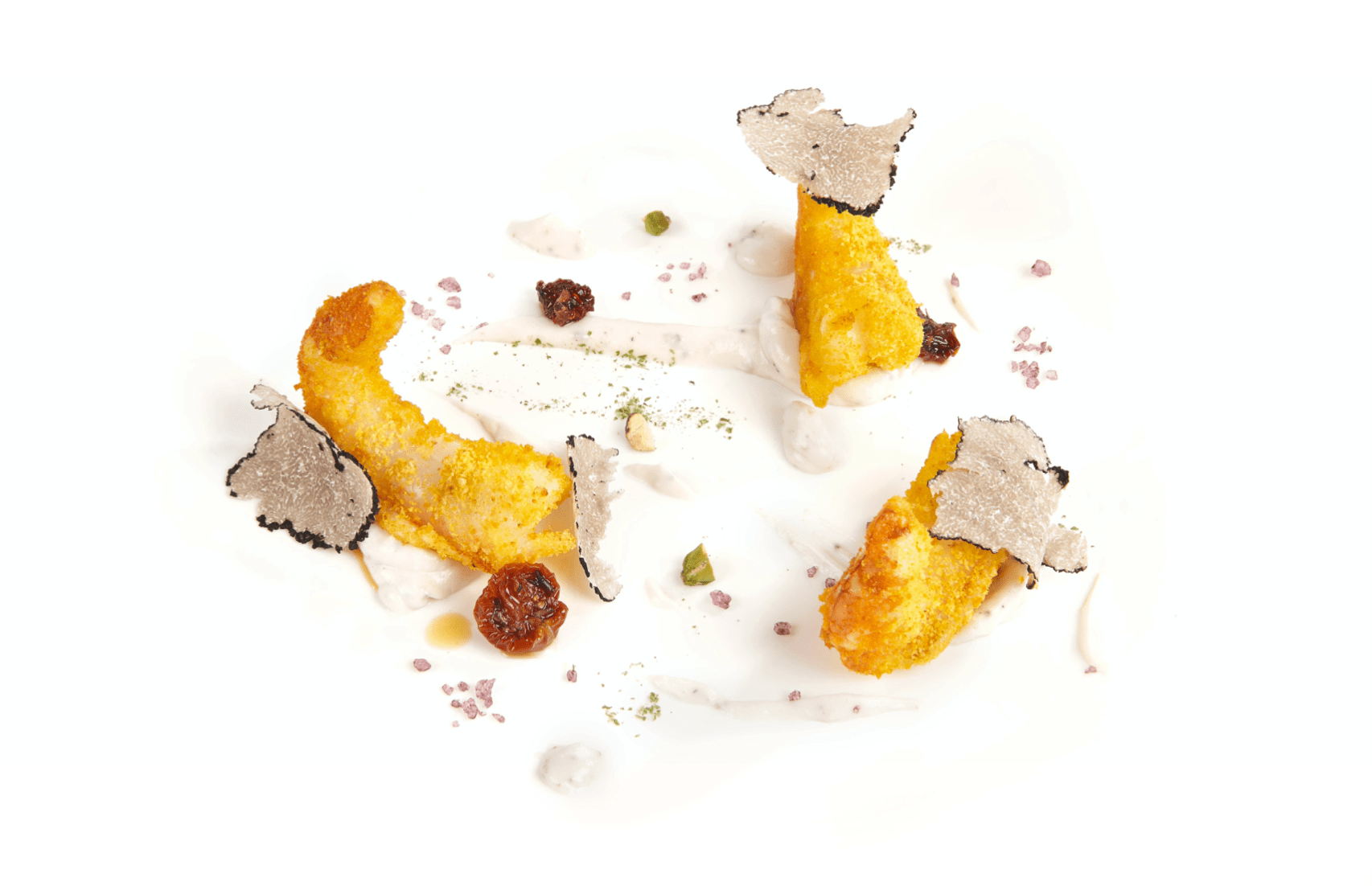 At Le Gourmet Central, you can find all types of unique gourmet food including authentic Iberian cured ham from Spain, gourmet risottos, truffles specialties and so much more.
To find the best gourmet foods and gift baskets online, begin your search at legourmetcentral.com.