4 Servings
Ingredients:
400 grams sweet potato (peeled and chopped)
350 grams tinned tuna (in water, drained)
2 tablespoons red pesto
1 onion (small, finely chopped)
1/2 red pepper (finely chopped)
1/4 cup sweetcorn
1/4 cup frozen peas
1 egg (beaten)
spray oil
salt
black pepper
Instructions
Preparation:
STEP 1
Peel and chop the sweet potato and place in a steamer above a saucepan of boiling water and steam until softened or alternately pierce the whole sweet potato (with skin) with a fork and place in the microwave for approx. 6 mins till soft. Set aside to cool.
STEP 2
Spray a frying pan over a medium high heat with some cooking oil spray, add the onion and red pepper and fry until softened.
STEP 3
To a large bowl, add the cooked sweet potato (remove skin if you microwaved) and mash with a fork.
STEP 4
Add the tuna, onion, pepper and pesto and mix thoroughly to combine.
STEP 5
Mix in the beaten egg and then add the sweetcorn and frozen peas. Season with salt and black pepper.
STEP 6
Form into 6 equal sized burgers.
STEP 7
Preheat oven to 200 C or 400 F (gas mark 6)
STEP 8
Line a baking tray with parchment paper. Carefully place the burgers onto the lined tray and spray over the top with cooking oil spray.
STEP 9
Place in the oven and bake until both sides are golden. Approx. 30-35 mins. You will need to carefully flip them over half way through cooking time.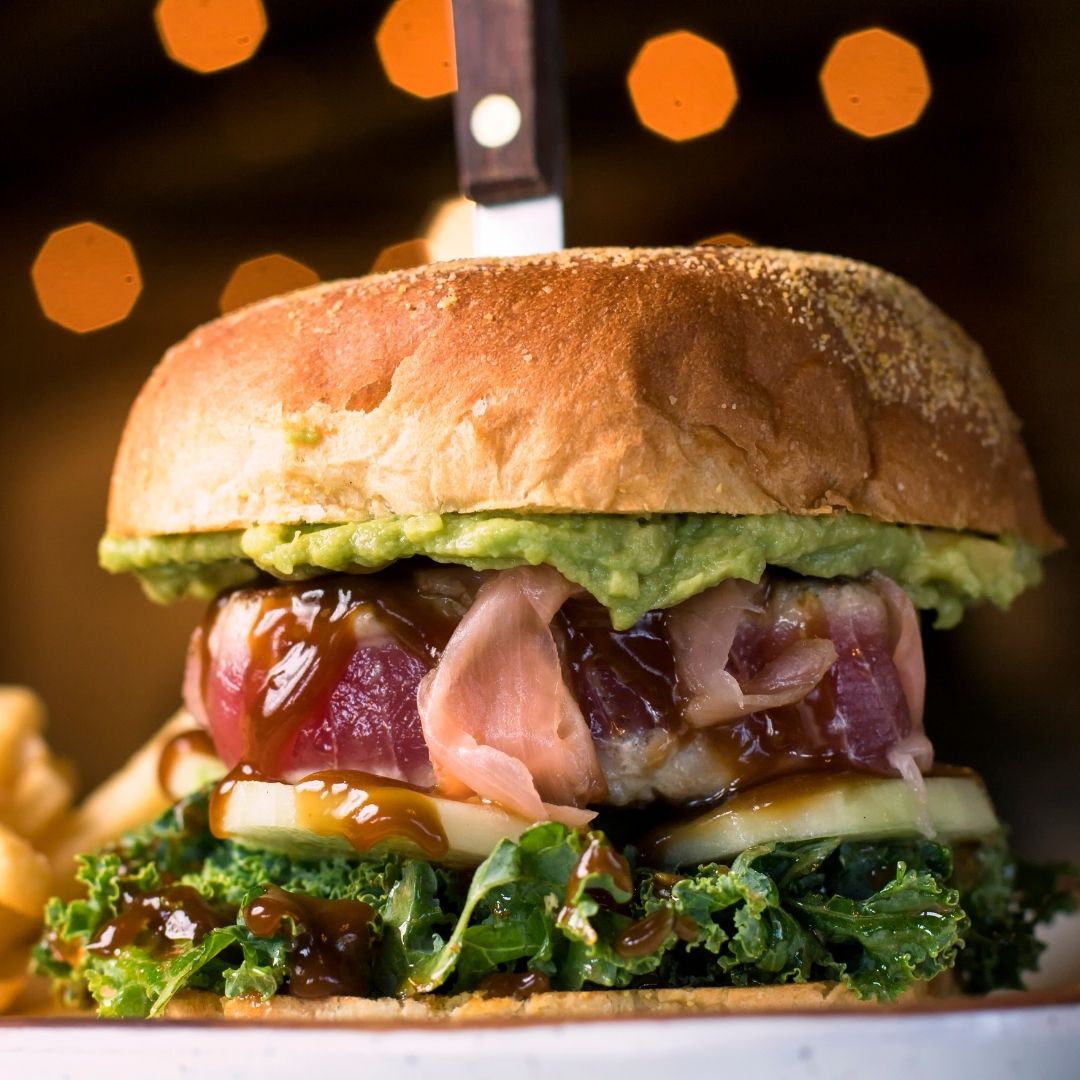 At Le Gourmet Central, you can find all types of unique gourmet food including authentic Iberian cured ham from Spain, gourmet risottos and pasta from Italy, truffles specialties and so much more.
To find the best gourmet foods and gift baskets online, begin your search at legourmetcentral.com.