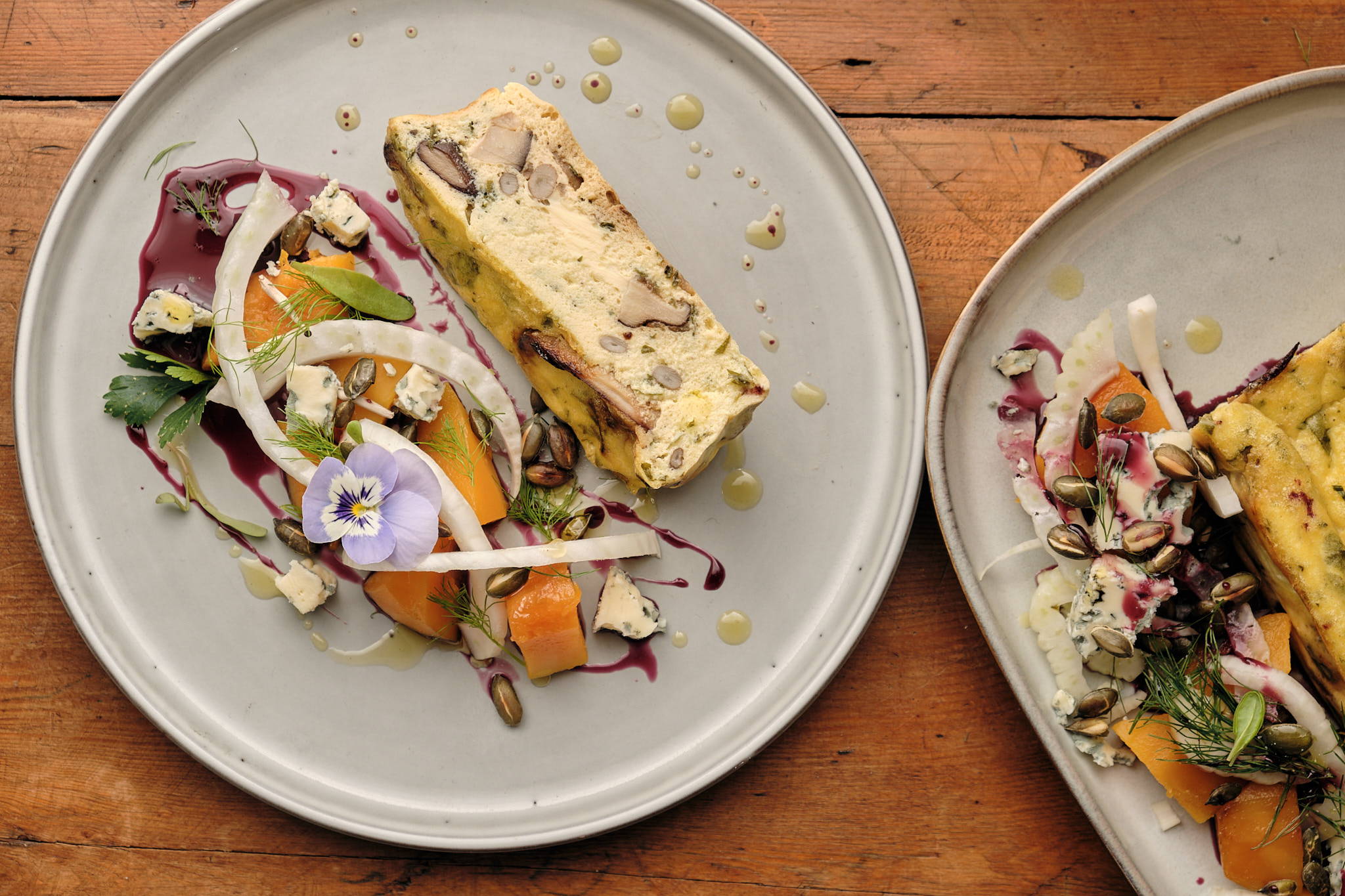 Forest mushroom and truffle terrine with glazed pumpkin, gorgonzola, and fennel salad
Photo, food styling and recipe by Casey Bumpsteed
Serves 6 | 45 minutes
Terrine preparation time: 15 min
Salad preparation time: 30 min
---
Ingredients for the terrine:
400g / 4 cups mixed wild mushrooms, cleaned

30g /1 oz butter

2 shallots, finely chopped

2 cloves garlic, peeled and finely chopped

4 large eggs

250g / 1 cup Crème Fraiche

5g / 0.17 oz "Carpaccio" Black Truffle slices by Borgo De Medici

2 TBS chopped Italian parsley

2 sprigs thyme, fresh, leaves removed from stalks

A pinch of nutmeg

Salt and pepper
Ingredients for the salad:
500g / 2 cups peeled pumpkin, diced

2 TBS maple syrup

10g / 0.35 oz blue cheese, cubed

1 fennel bulb, thinly sliced

50g / 1.7 oz pumpkin seeds

½ cup / 125ml red wine

2 TBS sugar

10 parsley leaves

Edible flowers of your choice

Salt and pepper
---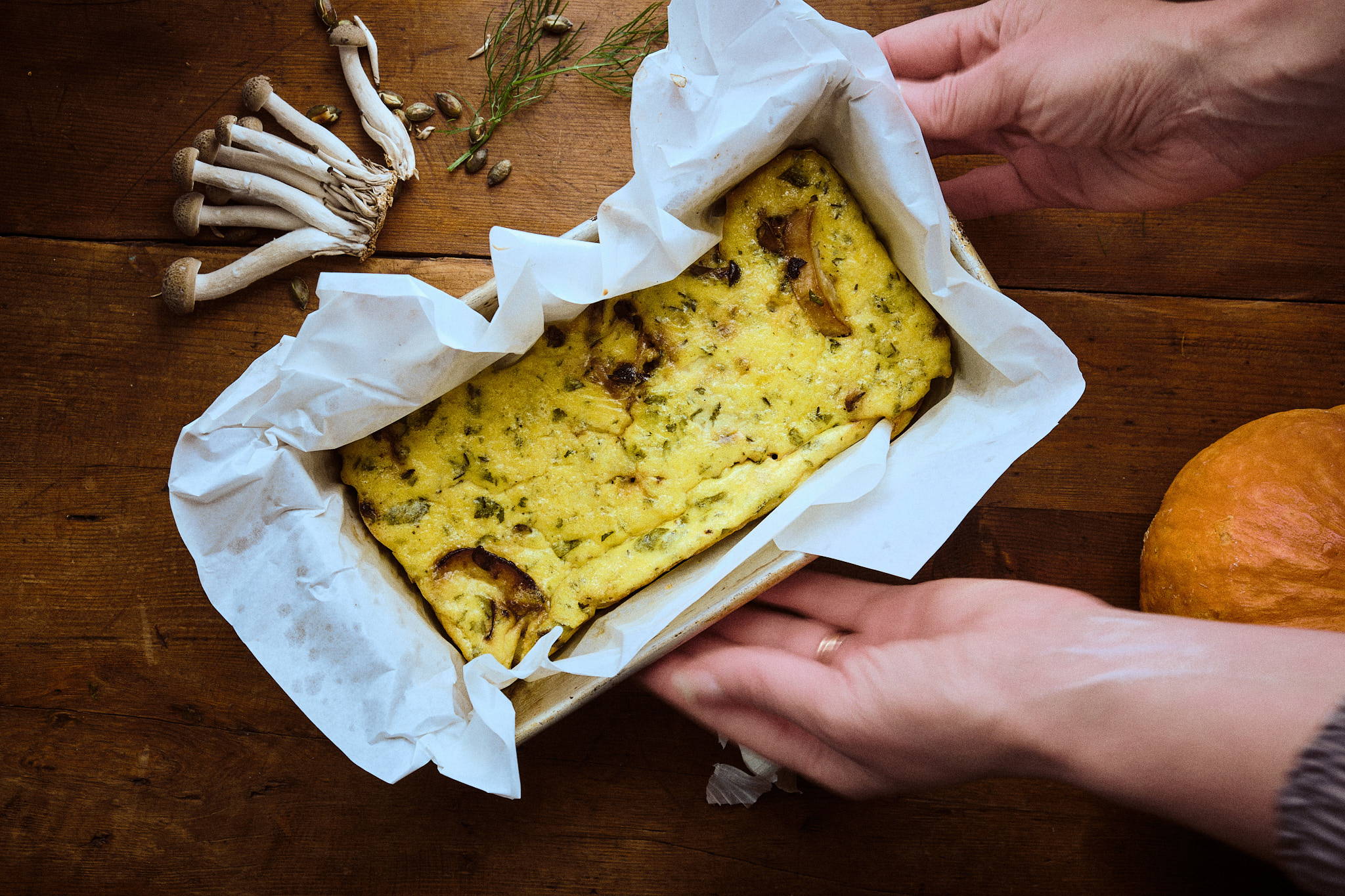 Instructions for the terrine:
STEP 1
Preheat the oven to 160°C/320°F and line a 500g loaf tin with greased baking paper.
STEP 2
Roughly chop the mushrooms into similar size pieces. Melt the butter and gently fry the shallots, thyme, and garlic in it until they are golden brown and soft.
Once they have browned, add in the mushrooms and cook for about 8 minutes or until their liquid leaks out.
STEP 3
In a bowl, whisk together the eggs and Crème Fraiche until combined. Add the mustard, nutmeg, and parsley, and season with salt and pepper. Stir in the truffles.
STEP 4
Add the mushroom mix to the lined loaf pan and pour over the savory custard. Bake for around 30 minutes or until cooked through and set. This terrine should be cooled for at least 30 minutes and served at room temperature.
---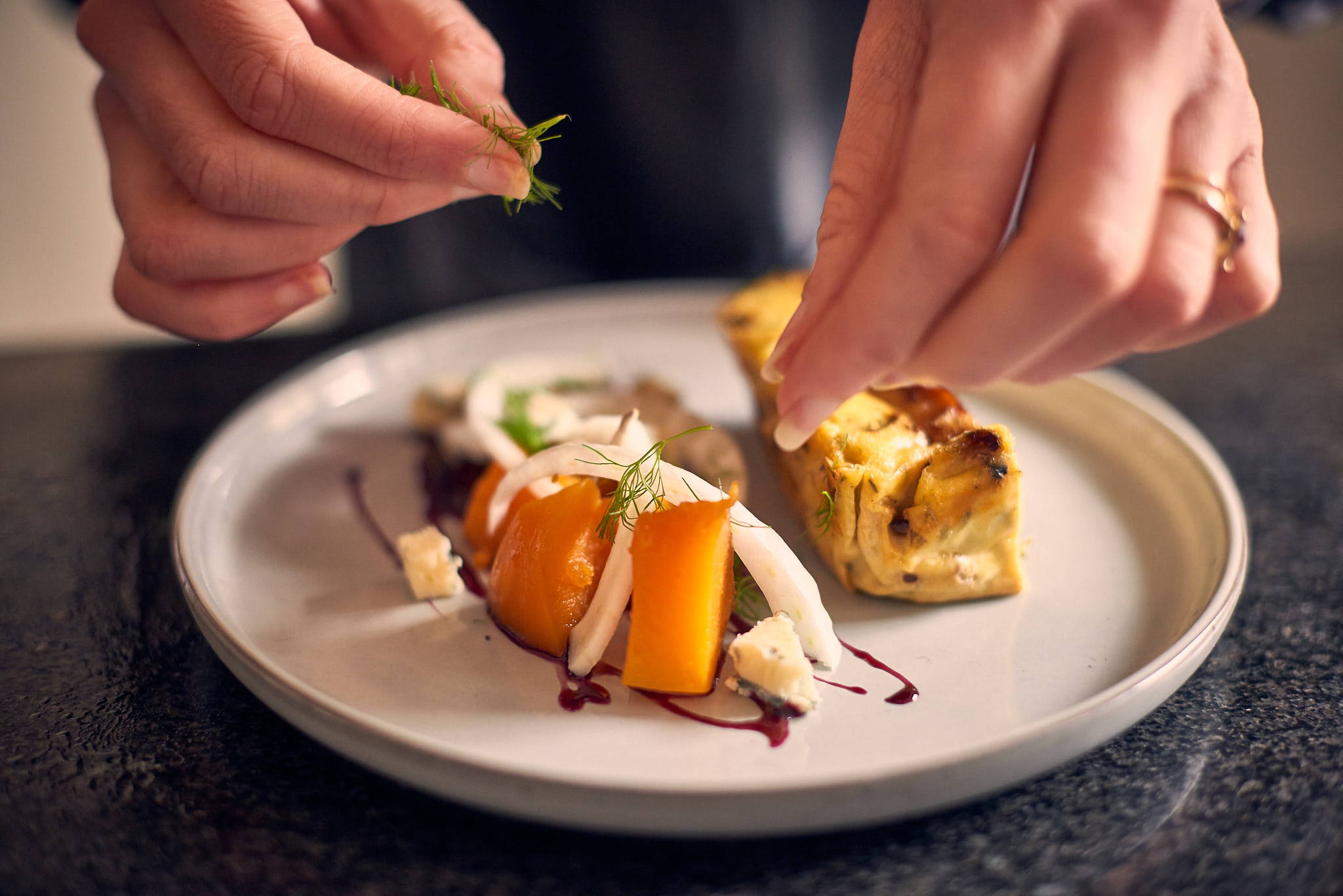 Instructions for the salad:
STEP 1
Steam the pumpkin or roast it in a 180°C/356°F oven for about 30 minutes or until cooked and al dente. Toss the cooled pumpkin in the maple syrup.
STEP 2
Dry fry the pumpkin seeds in a pan until they pop and color a little, for a few minutes per side.
STEP 3
Add the red wine to a pot and cook for a few minutes to get the alcohol flavor out. Add in the 2 TBS sugar, dissolve and reduce to thicken it to a syrupy consistency.
STEP 4
Arrange all the elements besides the oil and red wine syrup on a platter. Drizzle those over at the end to dress the salad and season it with a bit of salt and pepper.
---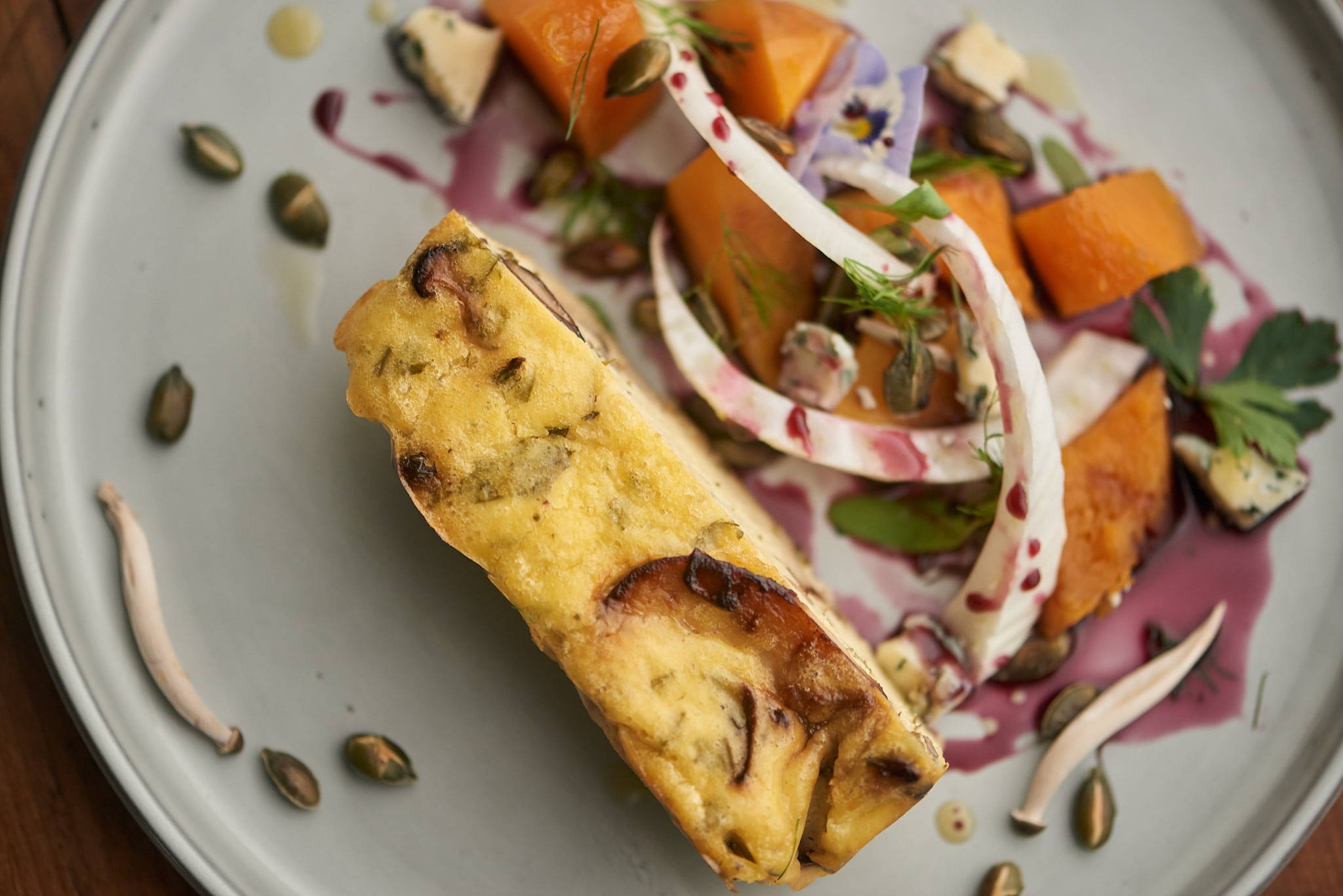 ---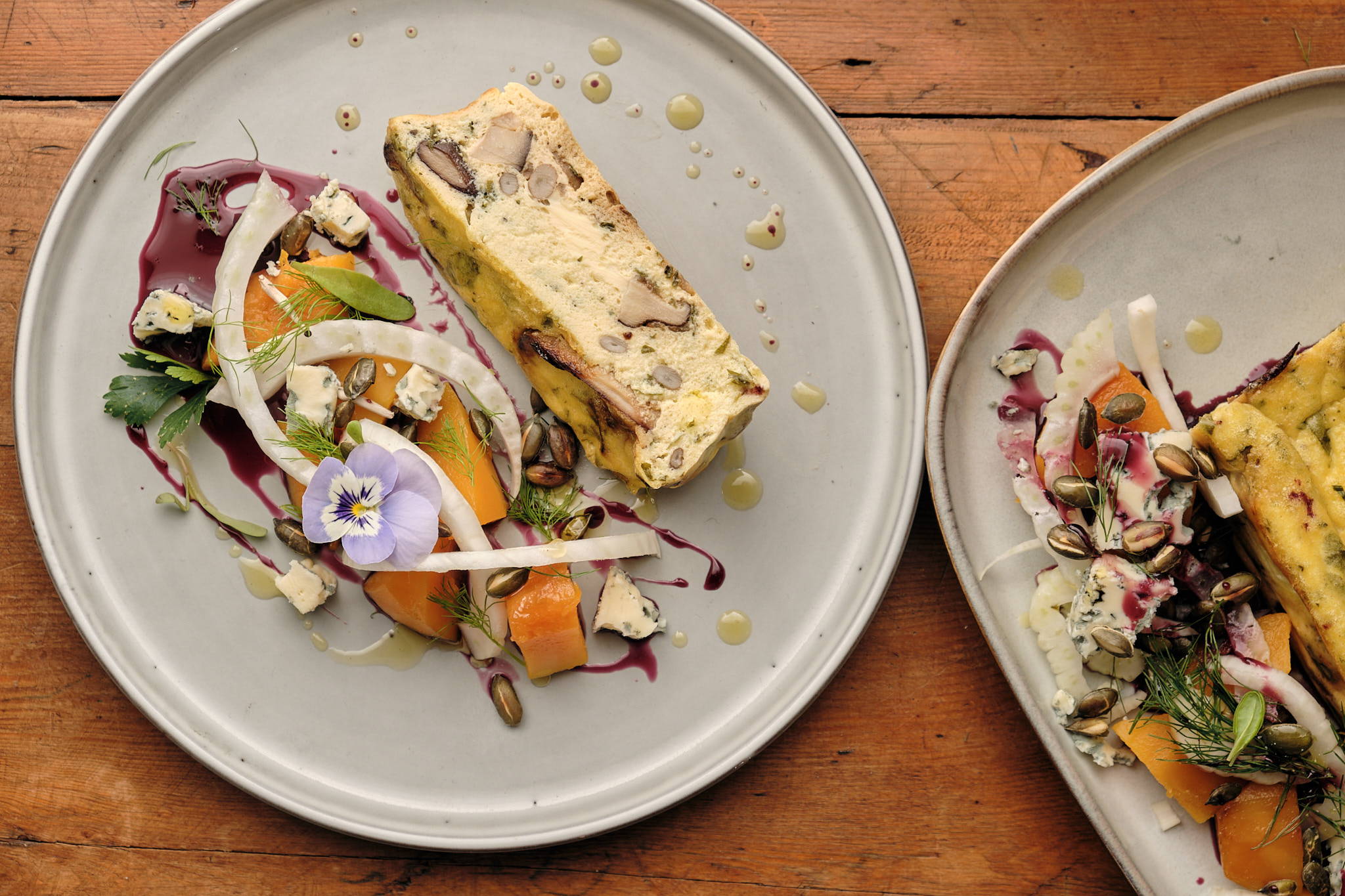 ---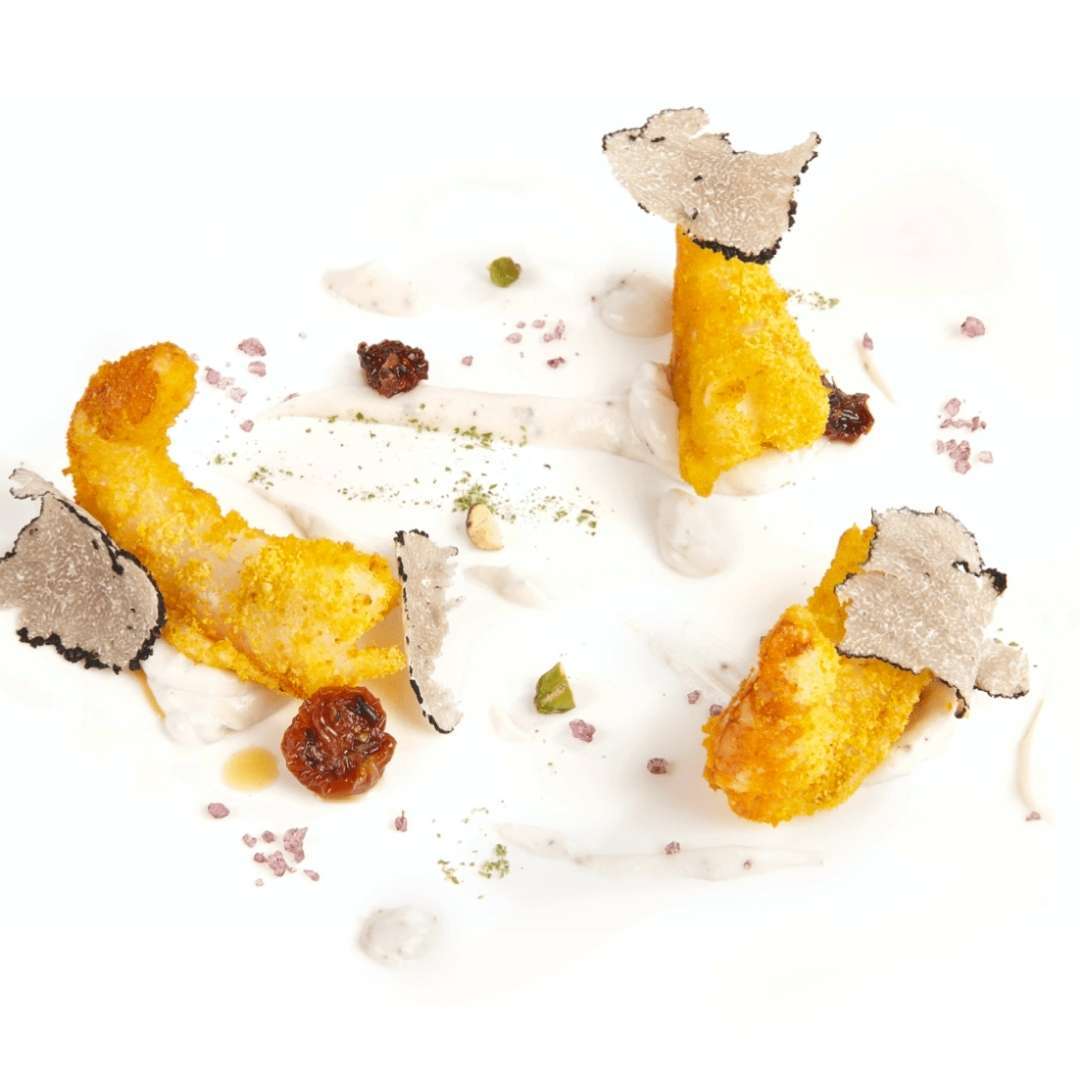 A both delicious and simple appetizer that will instantly be a favorite at your next gathering of family and friends.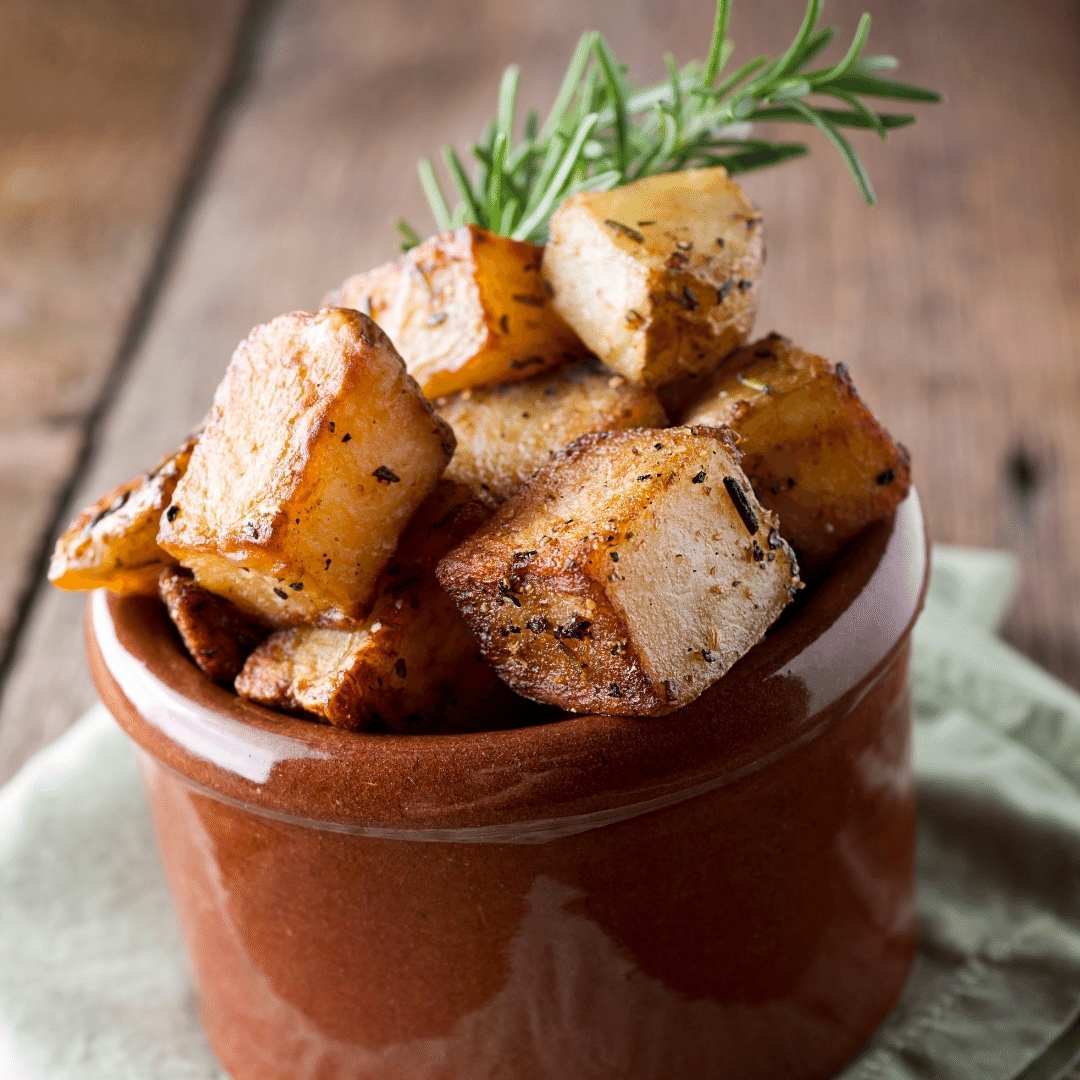 Easy and heavenly delicious recipe to nail a night of gourmet tapas at home.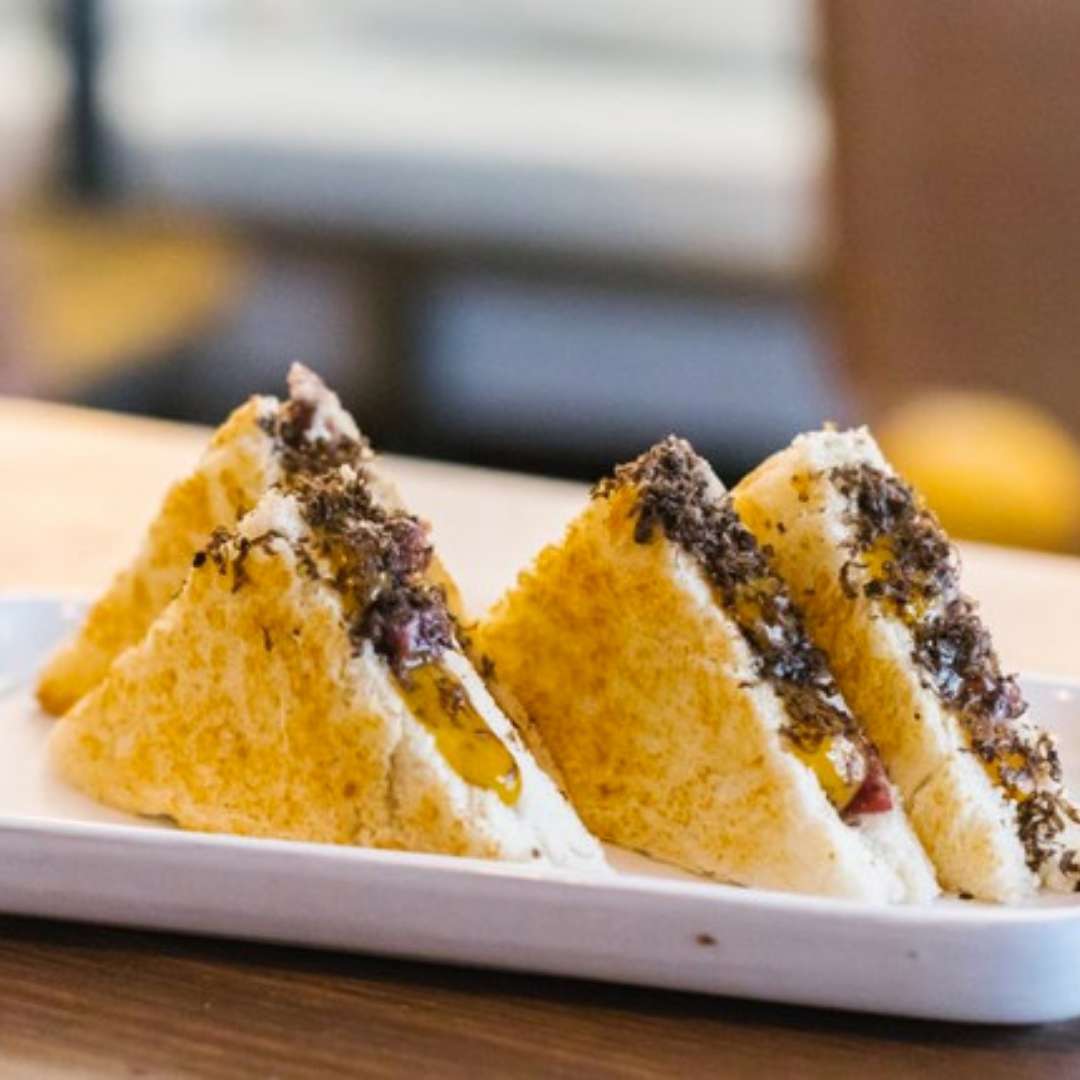 With just a few ingredients you will be able to prepare decadent bites that will sure love everyone at your next party.
---