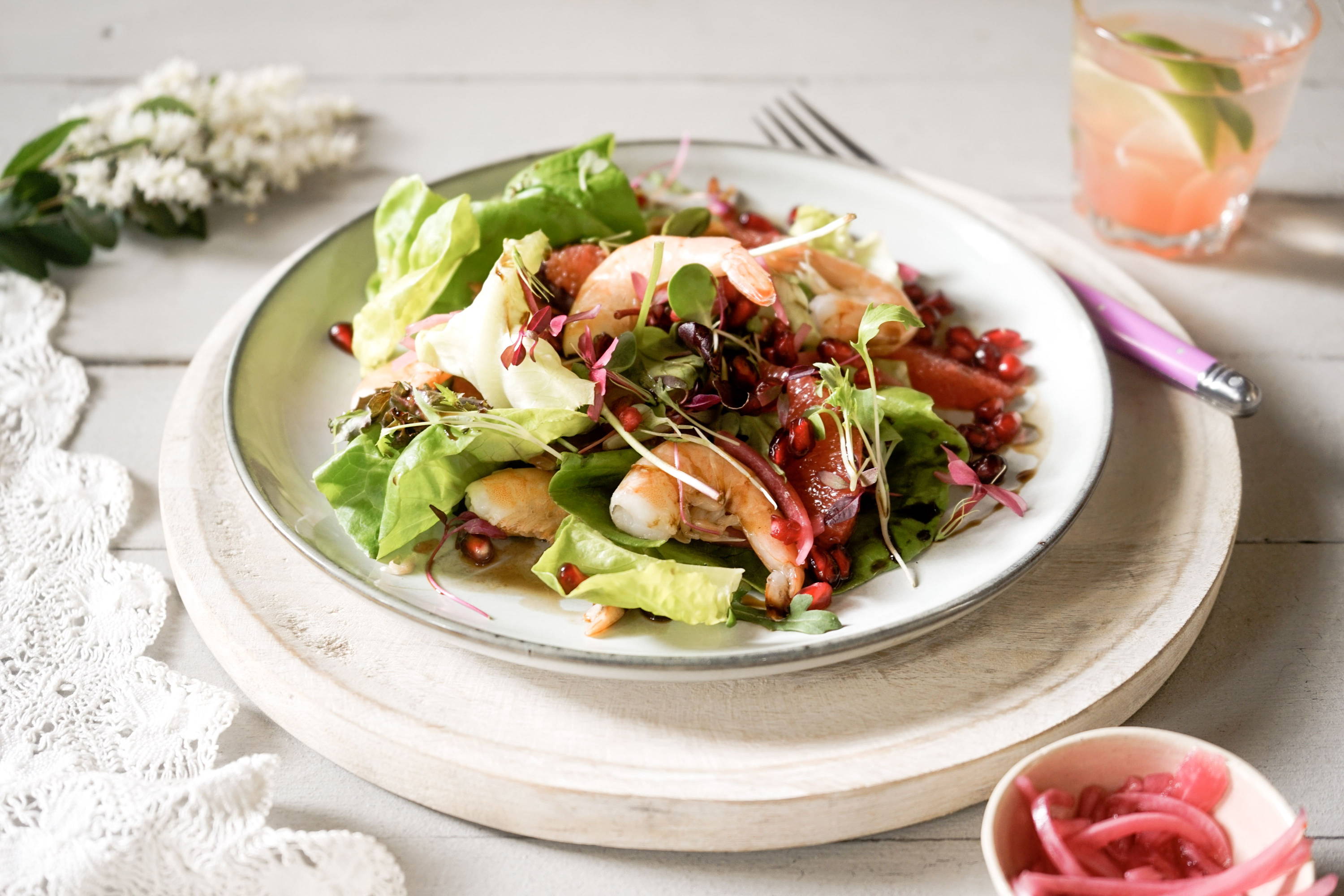 Shrimp Salad With Grapefruit, Pink Onions And Pomegranate Balsamic Glaze

Photo, food styling and recipe by Casey Bumpsteed
Serves 6
Preparation time: 10-15 minutes
Cooking time: 3 minutes for the shrimp
---
Ingredients for the salad:
1 pound shrimp, peeled and deveined
1 large bag of lettuce, washed and torn into pieces
1 large

grapefruit, segmented
1/2 cup fresh pomegranate seeds
1/4 cup salad onions, sliced
1/4 cup pickled red onions
1/4 cup avocado oil
1/4 cup

Pomegranate Balsamic Glaze

Salt and pepper, to taste
Edible spring flowers to decorate
Instructions for the salad:
STEP 1
Fill a large pot with enough water to cover the shrimp and bring it to a boil. Once the water is boiling, add the shrimp and poach them for 2-3 minutes or until they are cooked through. Drain the shrimp and let them cool.
STEP 2
You can make either one large salad or plate individual ones. Arrange the plates or platter with the lettuce, grapefruit segments, pomegranate seeds, salad onions, and pickled red onions.
STEP 3
Add the cooled shrimp to the bowl. Once cooled or still warm, add them to the salad/s. Season with salt and pepper and drizzle over the oil and balsamic glaze. Garnish with edible flowers.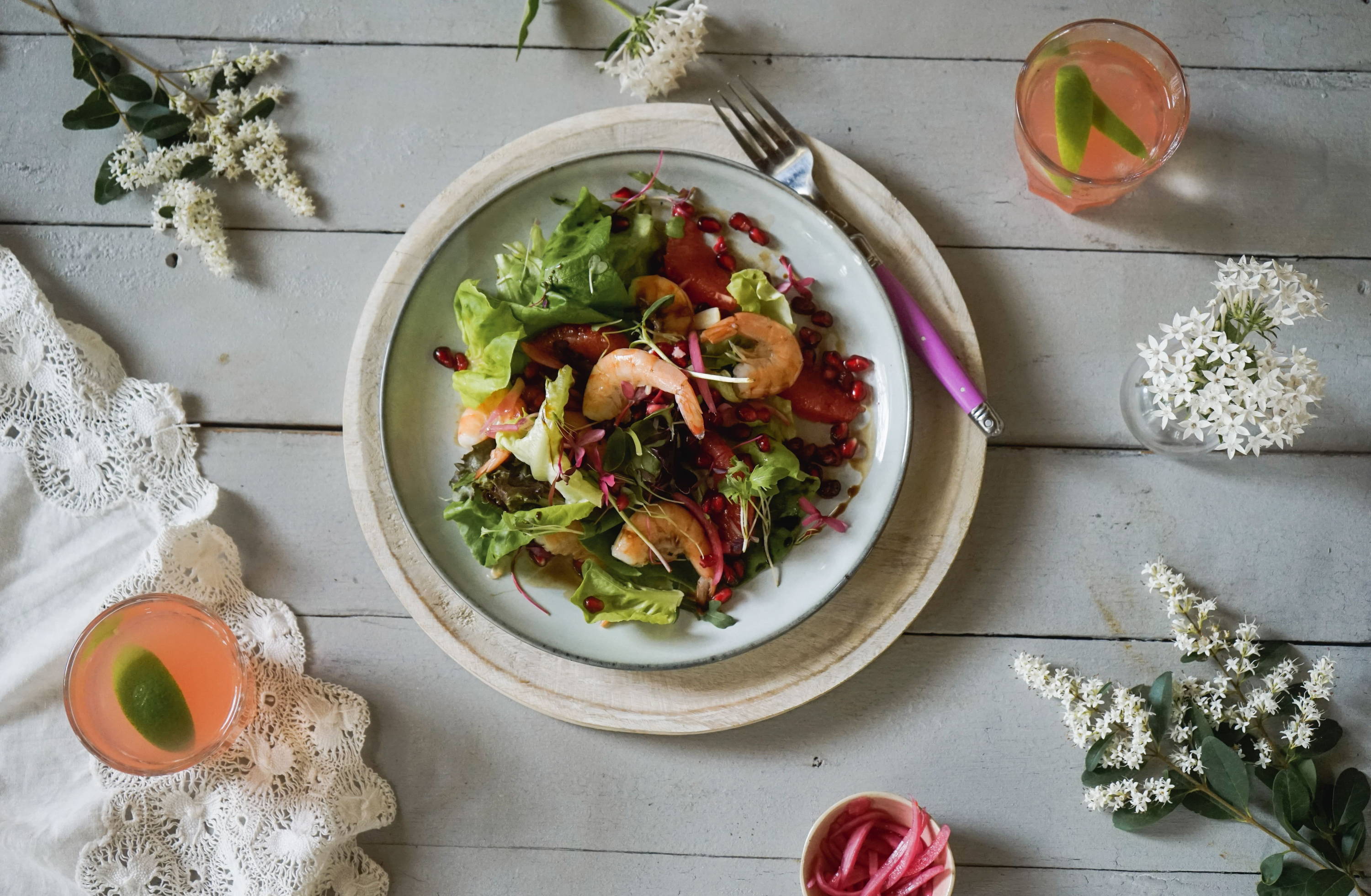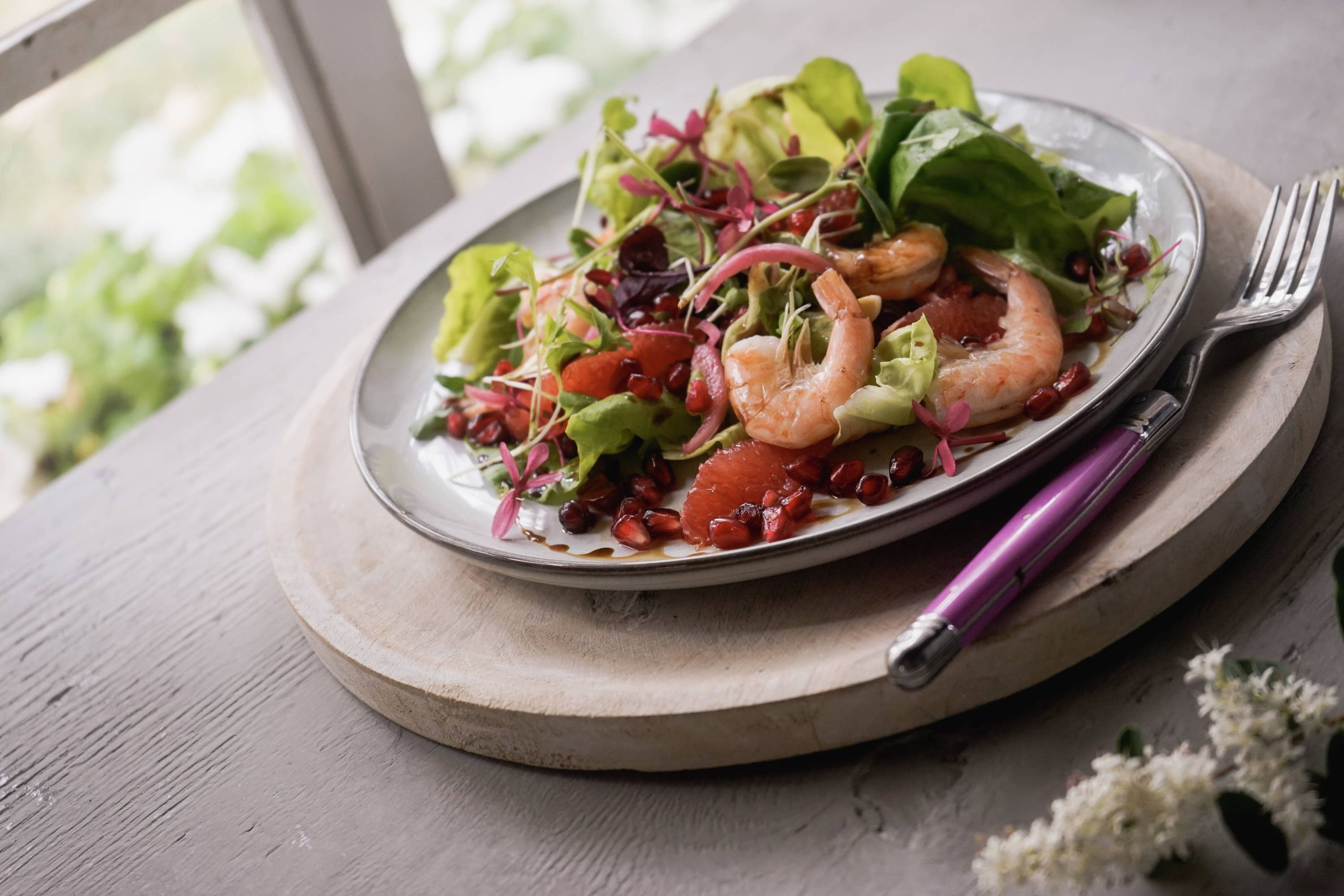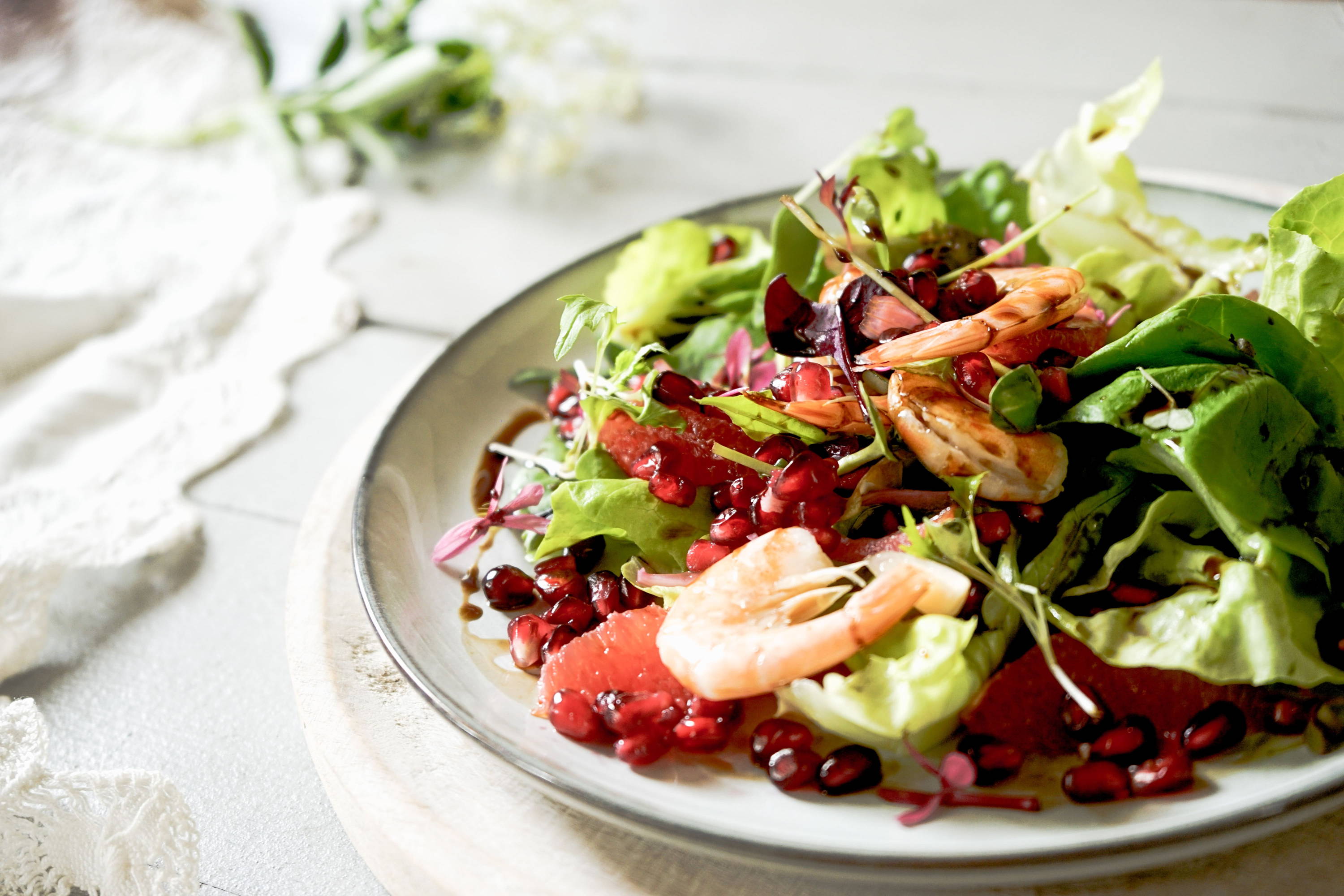 ---
---
---