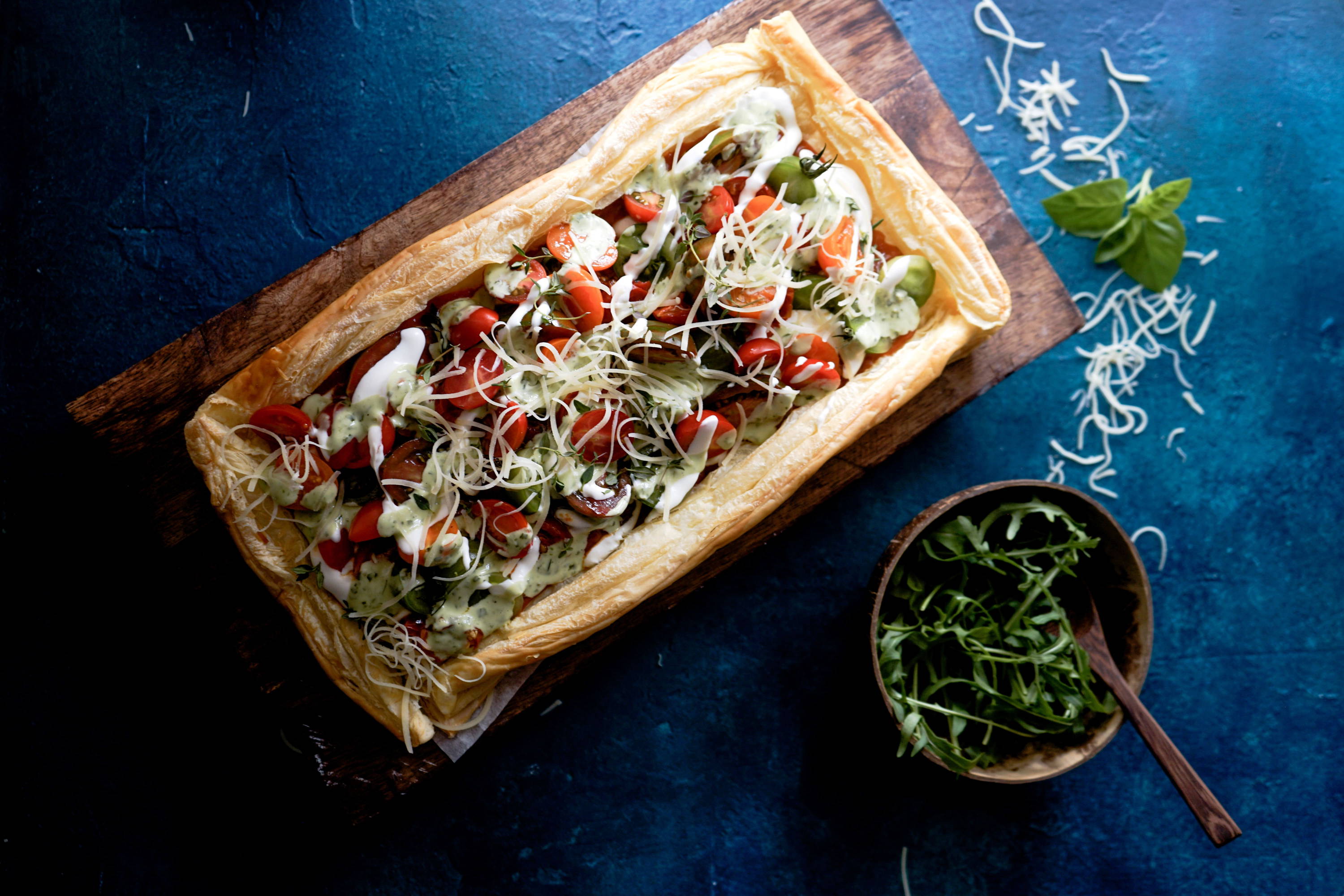 Tomato And Whipped Ricotta Tart With Sugo Antico

Photo, food styling and recipe by Casey Bumpsteed
Serves 6
Preparation time: 15 minutes
Cooking time: 30-45 minutes
---
Ingredients for the tart:
1 sheet puff pastry, thawed
1 egg
3 TBS Sugo Antico
2 cups cherry tomatoes, halved
1/4 cup olive oil
1 clove garlic
6 springs fresh thyme
Salt and pepper
1 cup ricotta cheese
½ cup cream cheese
½ cup fresh basil leaves
3 TBS Pecorino cheese, shavings
Instructions for the baked tart:
STEP 1
Preheat your oven to 400°F (200°C) and line a baking sheet with parchment paper. Cut out a rectangle to fit your preferred serving board. Use the offcuts to lay a neat "frame" of pastry around the edge of the rectangle. Place the puff pastry sheet onto the baking sheet and prick it all over with a fork. Brush the edges with a little beaten egg.
STEP 2
Bake the puff pastry for 15-20 minutes or until it is lightly golden brown and puffed up. Remove it from the oven and weigh down the centre gently – use an empty bread tin or another dish, to push out the excess steam from the middle of the tart.
STEP 3
While the puff pastry is baking, prepare the tomatoes. In a small bowl, whisk together the olive oil, thyme, salt, and pepper. Toss half the halved cherry tomatoes with the oil mixture. Spread them out onto a separate baking sheet and roast them in the oven for 10-15 minutes, or until they are slightly caramelized and softened. Remove the roasted cherry tomatoes from the oven and set aside.
STEP 4
Spread the Sugo Antico onto the base of the puff pastry tart. Arrange the roasted cherry tomatoes onto the tart and bake for another 10-15 minutes.
STEP 5
While the tart is baking, whisk together the ricotta and cream cheese – preferably with an electric whisk or beater, until smooth. Remove half the creamy mixture and blend the remaining half with the fresh basil.
STEP 6
Allow the tart to cool for 5 minutes before topping it with the fresh tomatoes, drizzling it with the white and green ricotta mixture, and sprinkling over the Pecorino cheese.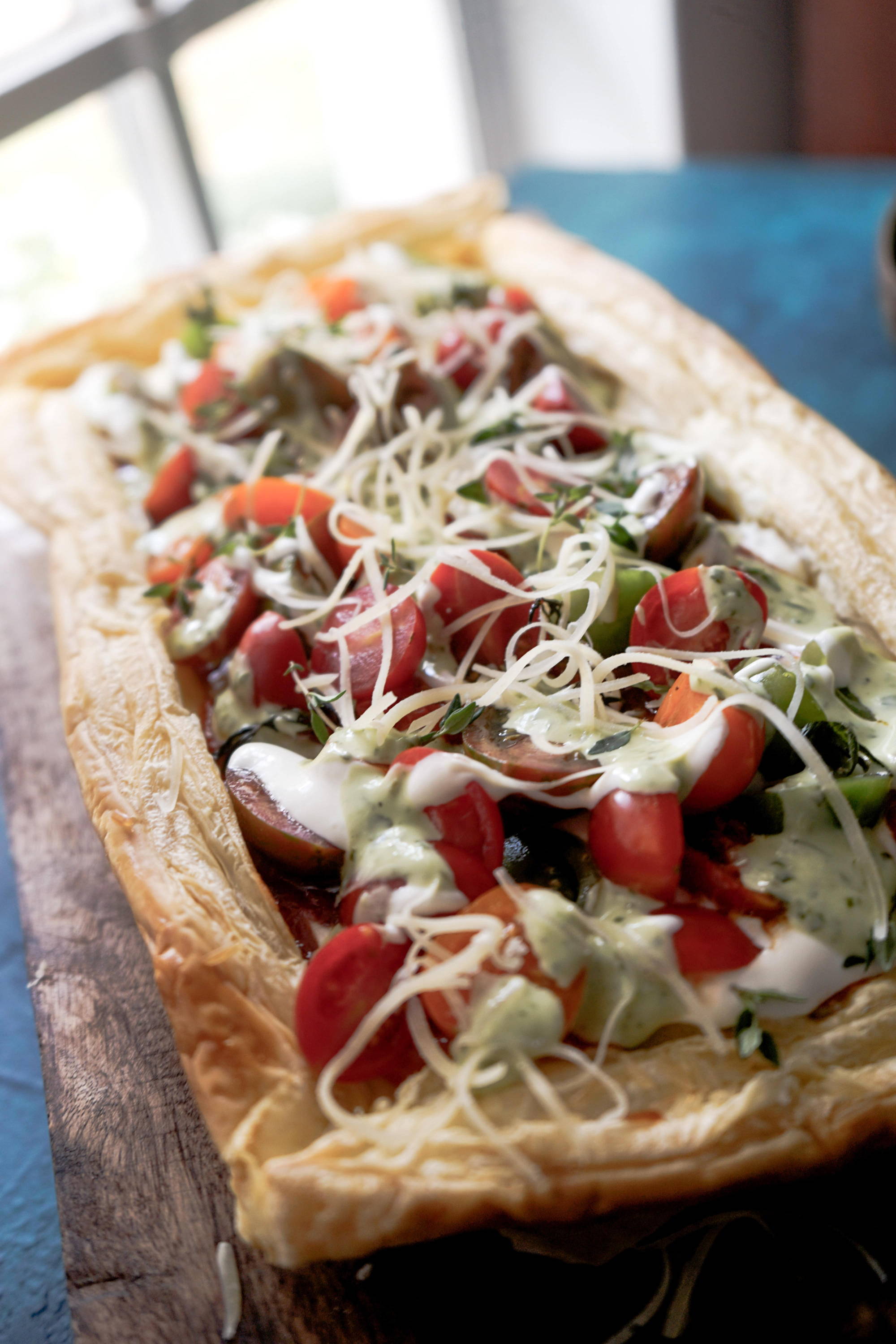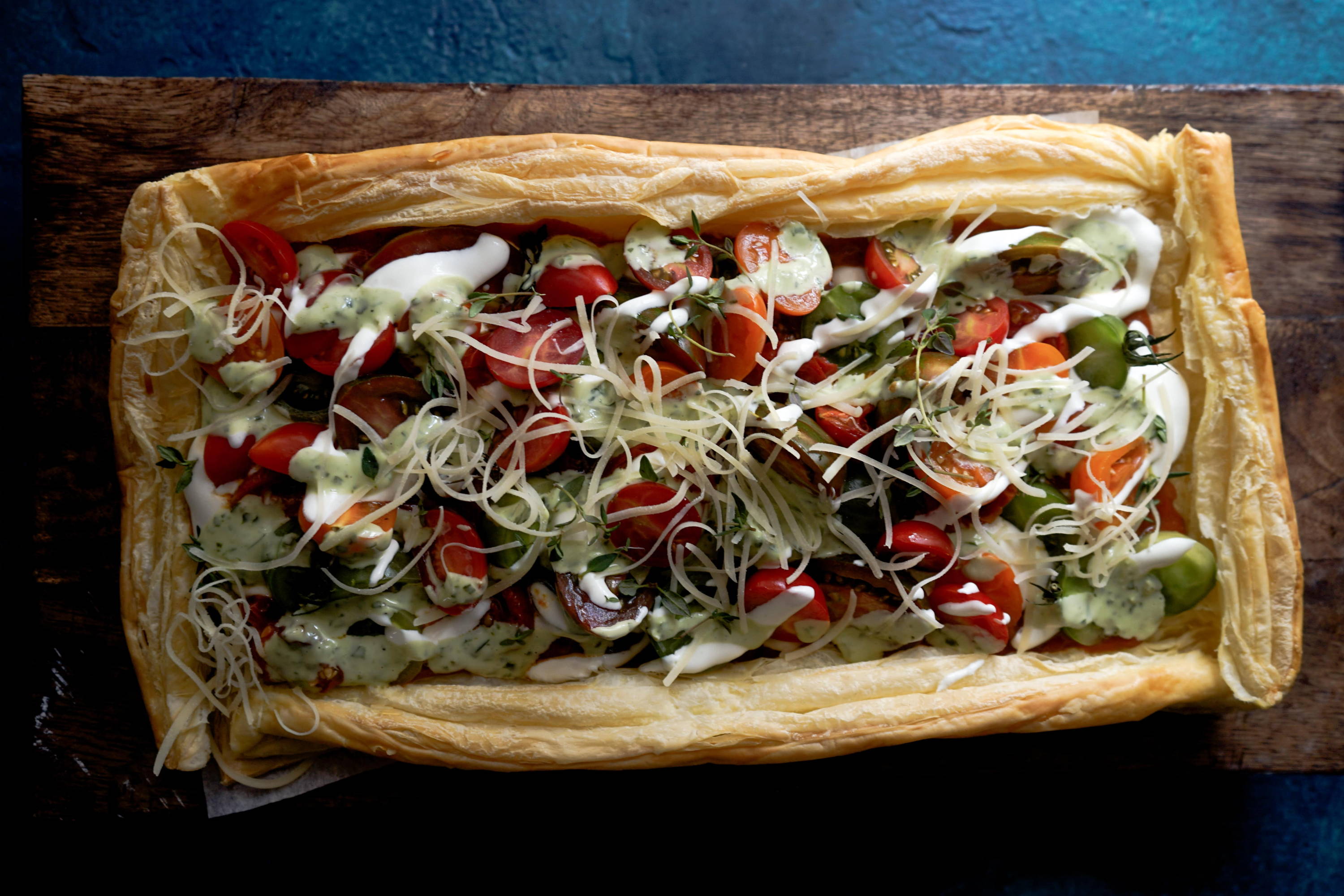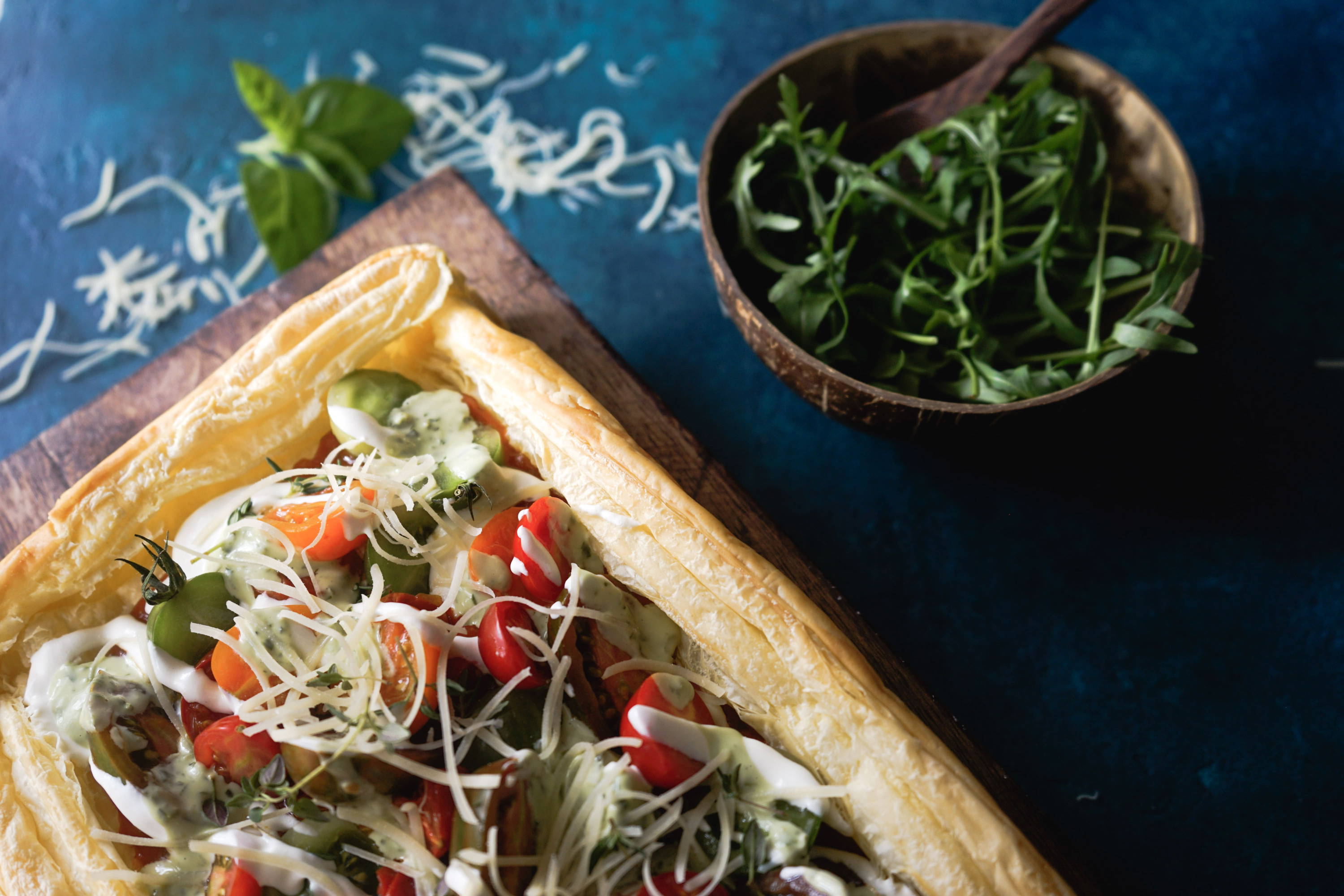 ---
---
---