Let's Welcome the Cold Season!
The cold season is around the corner. It's just a matter of time before the leaves start falling off the trees — can you feel the chilly wind already? And although summer is long gone, it's okay because it's hard to argue fall is not the most delicious season, not only for the family meals to come but also for the most comforting fall-inspired cocktails.
What are the best cocktails for fall? That's up to you, but we've got three fall-inspired cocktails to get you started. Try them all and find a new seasonal favorite!
1. Espresso Old-Fashioned
The Old-Fashioned cocktail is one of the oldest in the books. This is the authentic cocktail, and although it seems straightforward, it's immensely sophisticated. A typical Old-Fashioned recipe calls for Bourbon (or Rye Whiskey), a sugar cube, a dash of bitters and ice.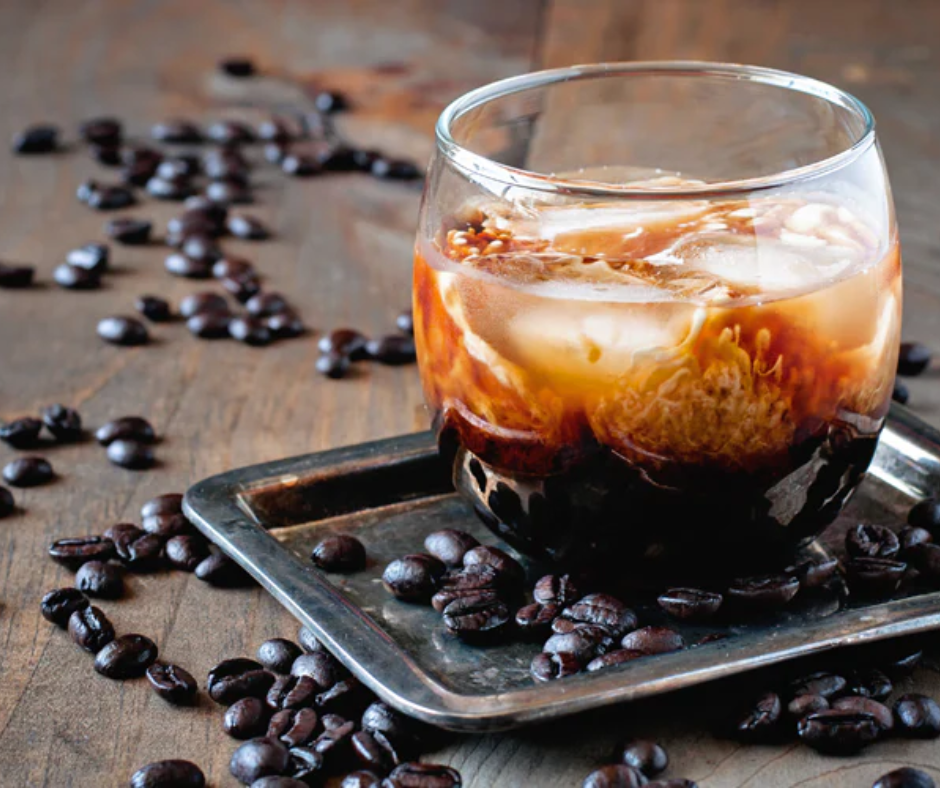 Photo Courtesy of Spirits and Spice
For our fall-inspired Old Fashioned, we're combining America's favorite brown spirit, Bourbon with coffee liqueur. This is as comfy as drinks get!
Ingredients:
1.5 oz Bourbon
1 oz coffee liqueur
2 drops Angostura bitters.
Place a large ice cube in a short glass and pour the Bourbon and coffee liqueur. Add the bitters and stir gently. Garnish with roasted coffee beans and serve.
2. Pumpkin Spice Latte Martini
Martinis are lovely cocktails, especially when served up high in a martini glass. And although the classic martini is nothing but gin and dry vermouth, now there are martinis in all colors and flavors. Why not make a pumpkin spice martini? And to make it taste like a pumpkin spice latte, let's add some coffee into the shaker.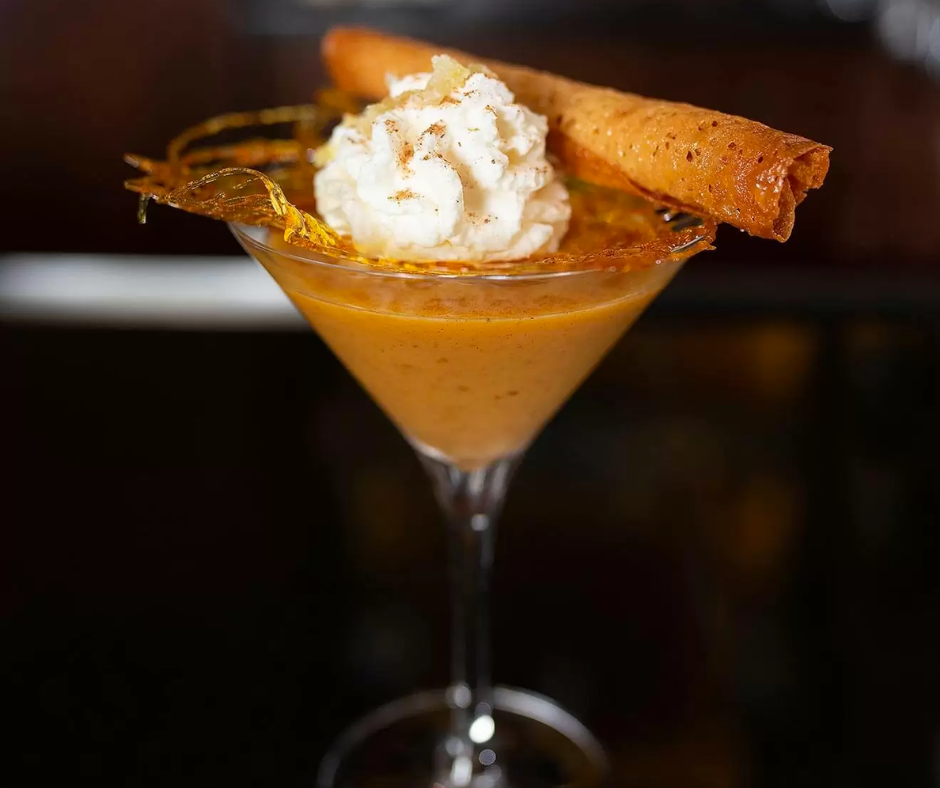 Photo Courtesy of Mount Airy Resort/Bistecca by Il Mulino
Ingredients:
1.5 oz vanilla vodka
1.5 oz half & half
1 oz espresso. cold
0.5 oz simple syrup
1/2 tsp pumpkin pie spice
Fill a cocktail shaker with ice and add the vodka, half and half, simple syrup, espresso and pumpkin pie spice. Shake for ten seconds and serve into a martini glass. Garnish with a cinnamon stick.
3. Cranberry Gin Fizz
Not all fall-inspired cocktails are rich, chocolatey or creamy. Some are refreshing, and that's the case with this fizzy drink — the Cranberry Gin Fizz. While a regular gin fizz calls for gin, sugar, lemon juice and club soda, we're making ours with gin, cranberry juice, green coffee powder (as popularized by Starbucks) and lemon soda. The result is a thirst-quenching, caffeinated drink that still feels like fall.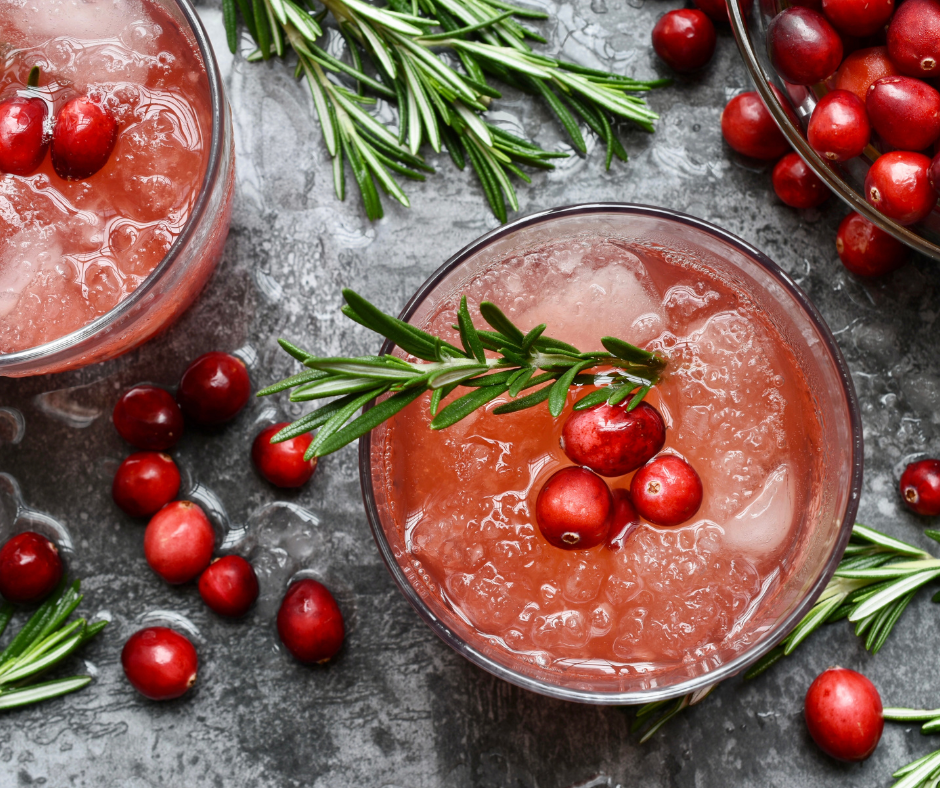 Ingredients:
1.5 oz Gin
2.5 oz cranberry juice
1 tsp green coffee powder
2.5 oz lemon-lime soda
Fill a tall glass with fresh ice, and pour the gin, cranberry juice, green coffee powder and lemon-lime soda. Stir gently and garnish with floating dried cranberries.
Fall Is All About Family and Friends
Fall is all about get-togethers around the table with friends and family. So, whether you're hosting this year's holiday meals or you're someone's guest, these fall cocktail recipes are all you need to turn a reunion into a party. Drinks are versatile like that — they're festive (and delicious, too.)
Let's celebrate fall the right way, and that means mixing the proper drinks — cocktails that taste like fall. If you enjoy these recipes, browse around for more tasty inspiration. Food brings people together, especially when it's cold outside. Don't you agree?