Fried Quail Egg with Sobrasada Sausage
Serving: 2 people
Ingredients:
Preparation:
STEP 1
Heat a medium sized frying pan, add 1 tablespoon of the oil and fry the pieces of sobrasada sausage. Use a fork to break the sobrasada sausage into a mince and fry for 3 minutes until crispy, set aside.
STEP 2
In another frying pan, heat the remaining oil until hot and smoky. Break your quail eggs into the pan and fry until the egg white is slightly brown and crispy but the egg yolk is still runny, about 2 minutes.
STEP 3
Butter your toast and lay it on a plate. Spoon your fried sobrasada sausage on the toasted bread. Place your fried egg on top and finish with a sprinkling of fresh thyme, salt and pepper.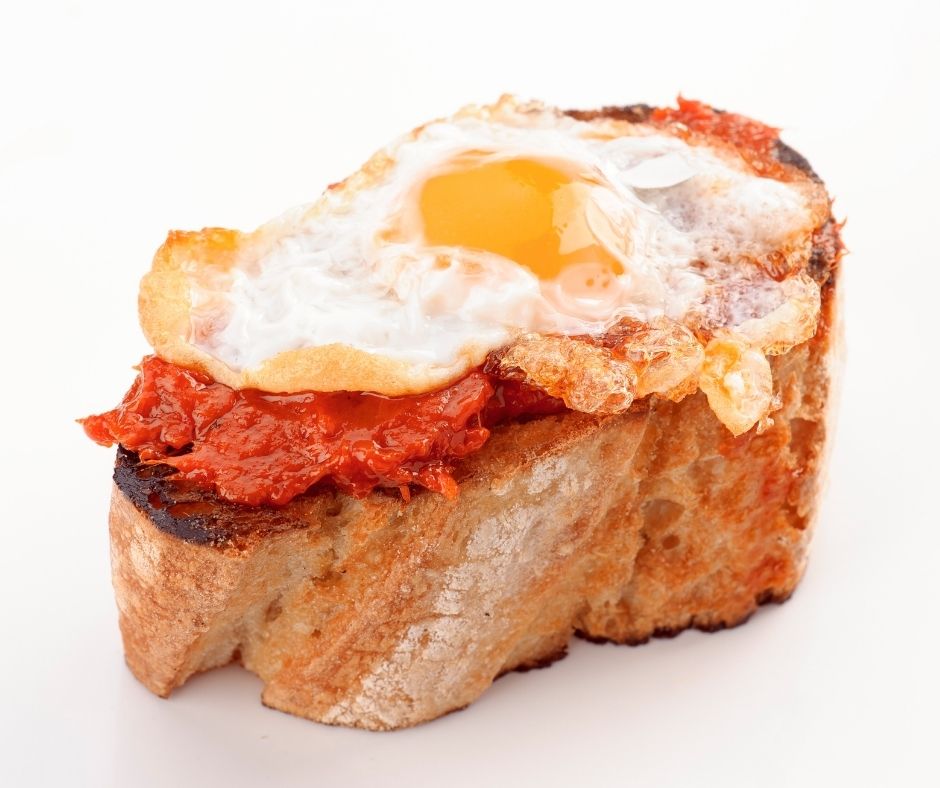 Baked Apples With Majorcan Sobrasada
Serving: 4 people
Ingredients:
Preparation:
STEP 1
Core the apples and arrange in an oven proof container. Fill the apples with sobrasada and a spoonful of sugar and pour white wine over them.
STEP 2
Preheat the oven to 180 ºC and bake the apples for approximately 35 minutes.
STEP 3
Cool and serve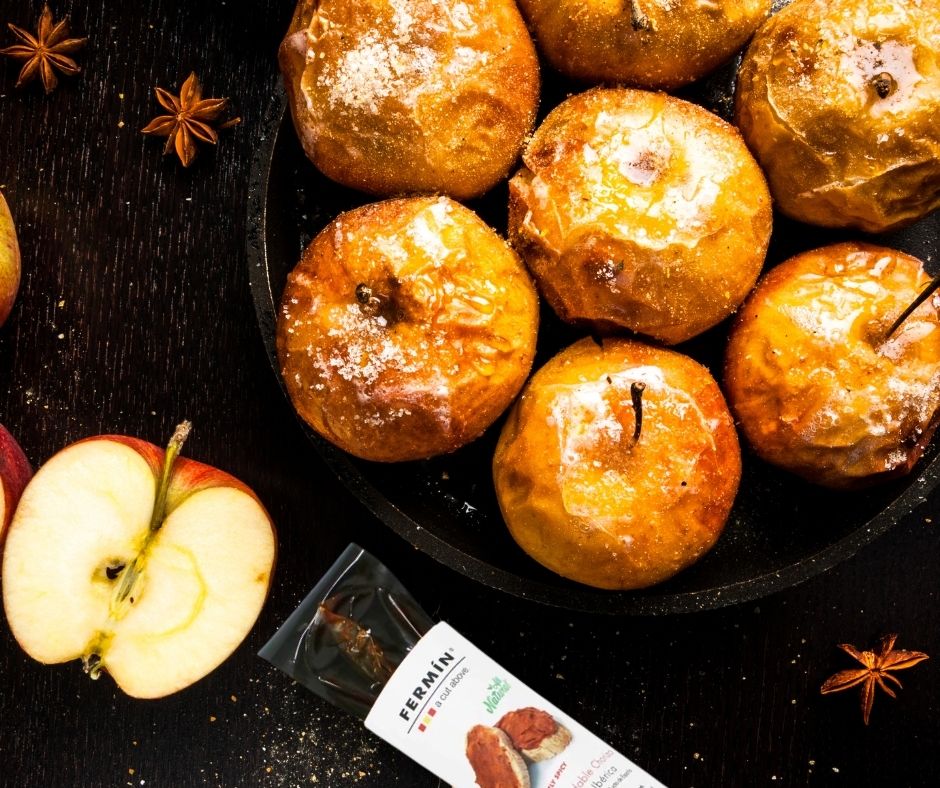 Risotto With Spinach, Mushrooms And Sobrasada
Serving: 4 people
Ingredients:
100 g Sobrasada Iberica
150 g mushrooms, rinsed and roughly chopped
1 ripe tomato, peeled and roughly chopped
1 onion, finely chopped
7 tbsp of Arbequina Extra Virgin Olive Oil
1 bunch spinach, rinsed and chopped
400 g rice
Salt and ground black pepper
½ tbsp marjoram, finely chopped
6 cups vegetable stock
1 tbsp grated Parmesan cheese
Preparation:
STEP 1
Gently heat the oil in a saucepan. Sauté the onion and garlic. Stir in the mushrooms, tomato, sobrasada sausage and marjoram and then add salt and pepper. Cook on a gentle heat for five minutes.
STEP 2
Add the rice, stirring for approximately three minutes. Pour 2 cups of boiling vegetable stock. Gradually add the rest of the stock during cooking until the liquid is absorbed by the rice.
STEP 3
Add the spinach three minutes before the end of the cooking. Sprinkle the grated cheese and remove from the heat.
STEP 4
Allow the rice to settle for a few minutes before serving.