Preparation time: 10-15 minutes
Cooking time: 30 minutes
Serving size: 8
Ingredients:
250 g flour
2 eggs
100 g sugar
100 g butter
1 bag of yeast
15 cl rice milk
8 rounded teaspoons of 3 Red Fruits Preserve
Preparation:
STEP 1
Preheat the oven to 356°F.
STEP 2
Mix the egg with the sugar and add the melted butter.
STEP 3
Mix the flour and baking powder.
STEP 4
Grab the bowl where you mixed the eggs, sugar, and butter, and gradually add the flour and then the milk (alternately).
STEP 5
Half fill the greased or baking paper-lined moulds, then place a spoonful of jam and cover with a second layer of dough.
STEP 6
Put in the oven for about 30 minutes (to check that the dough is cooked properly, stick a knife in the dough, the tip should come out dry).
Enjoy preferably warm.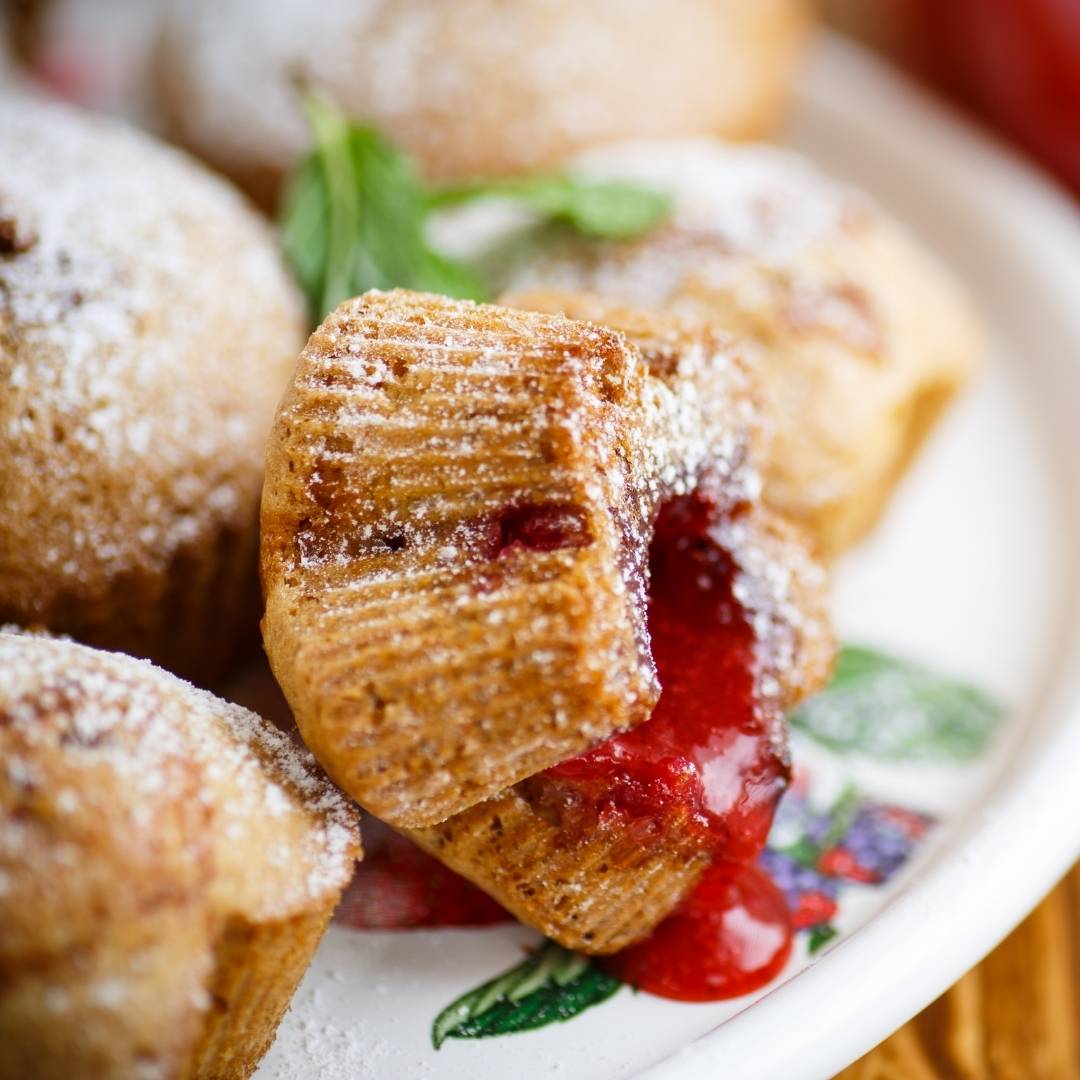 At Le Gourmet Central, you can find all types of unique gourmet food including authentic Iberian cured ham from Spain, gourmet risottos and pasta from Italy, truffles specialties and so much more.
To find the best gourmet foods and gift baskets online, begin your search at legourmetcentral.com.