Fall is many people's most popular season, for a whole bunch of different reasons. Not only is fall arguably the most beautiful season of all, it also happens to be a foodie's heaven.
Fall is a season for comfort, and what better way to comfort and soothe your soul than a delicious, sweet, and fruity jam?
If you love the flavors of fall and are a self-professed jam lover, here's a look at 6 fruit jams and preserves to indulge in this fall season.
Pear with vanilla
Pears are the perfect early fall fruit. They're sweet, they're tart, and they go incredibly well with sweet and savory dishes alike.
One ingredient that works unbelievably well with pears is vanilla, which is why this pear and vanilla jam is such a winner.
This jam can be used to make a warming spiced fruit fall tart, or it can be gently heated and spooned over rich vanilla ice cream and enjoyed as a rich and creamy snack.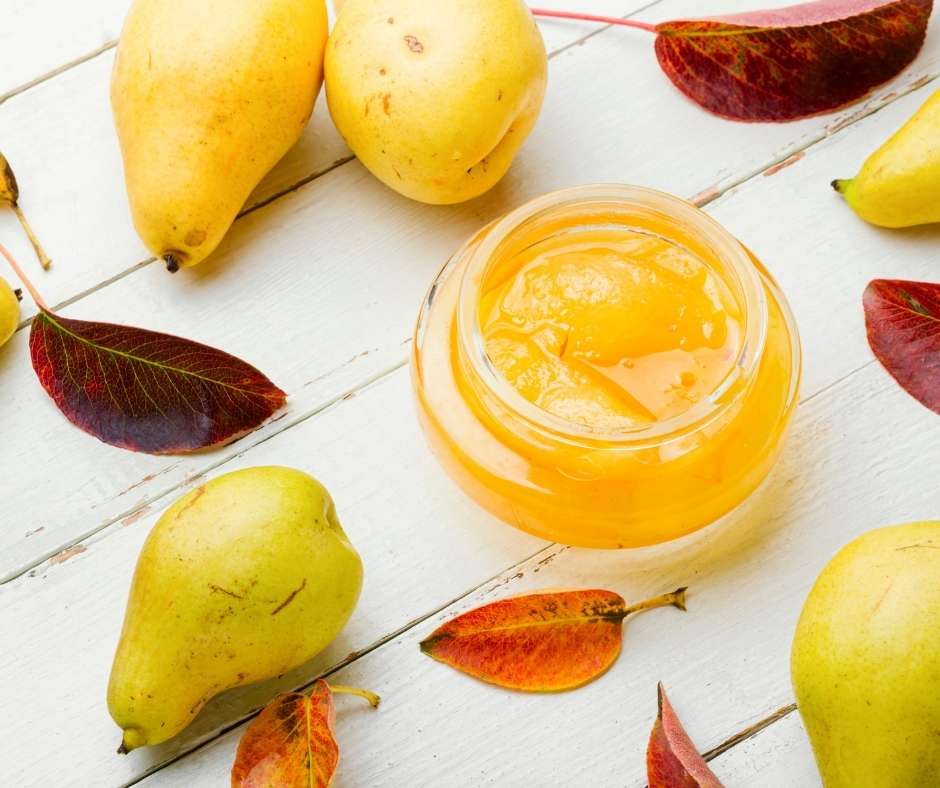 Shop Pear with vanilla jam: Les Confitures a l' Ancienne Pear with vanilla jam
Ginger preserve with malt whiskey
Ginger is another spice that is synonymous with the colder months of the year, which is why so many people consider it a fall classic.
For those cold and stormy fall days where you just can't seem to get warm, this ginger preserve with malt whiskey will warm you from the tips of your toes to the top of your head.
This ginger and malt whiskey preserve pairs incredibly well with freshly toasted teacakes and lightly salted butter.
Shop Ginger preserve with Malt whiskey: Mrs Bridges Ginger preserve with Malt Whiskey
Apple, Pear and walnut jam
We're not finished with pears just yet, as up next, we have this delectable pear and walnut jam.
Packed full of juicy pears, tart apples, and crunchy walnuts. It is the perfect combination of sweet and savory and works amazingly well as a breakfast when paired with lightly melted brie and crispy bacon on toasted English muffins.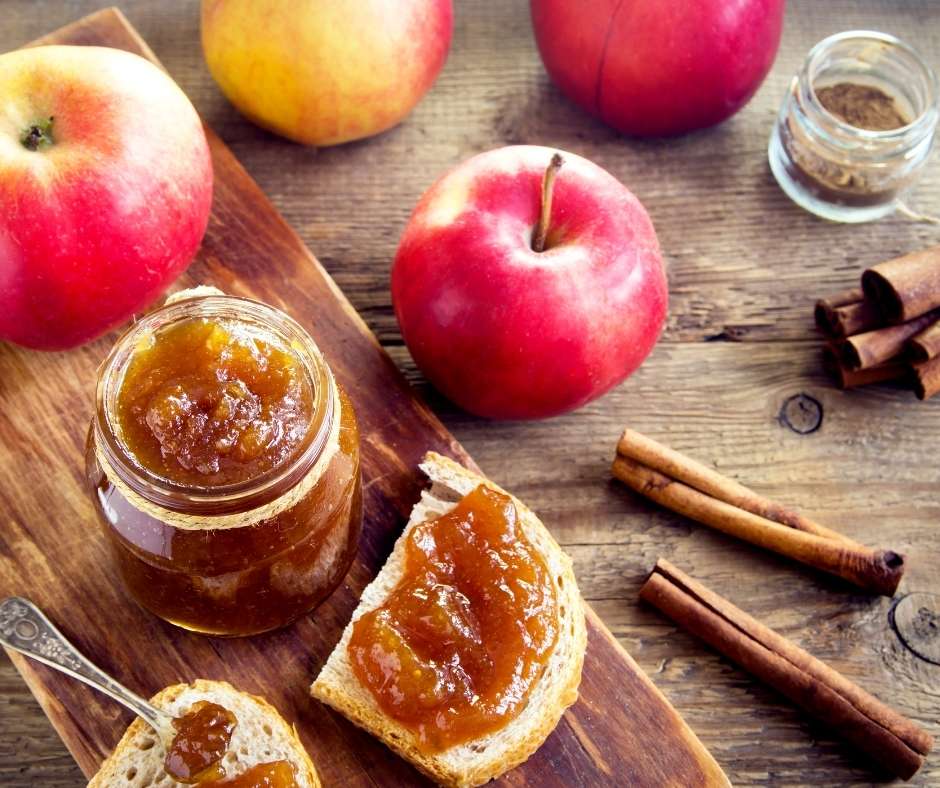 Shop Pear with walnut jam: Les Confitures a l'Ancienne Apple, Pear and walnut jam
Fig jam
This sticky, sweet, and lightly spiced fig preserve is the ultimate in indulgence and is a guaranteed way to elevate your fall cheese selection and take it to a whole other dimension.
Enjoy a libera scraping over crackers with a soft cream cheese, or use as the base on a poached pear, honey, walnut, and goat's cheese tart. The strong fig taste and aroma really compliments this dish, providing a subtle sweet and earthiness without becoming overpowering.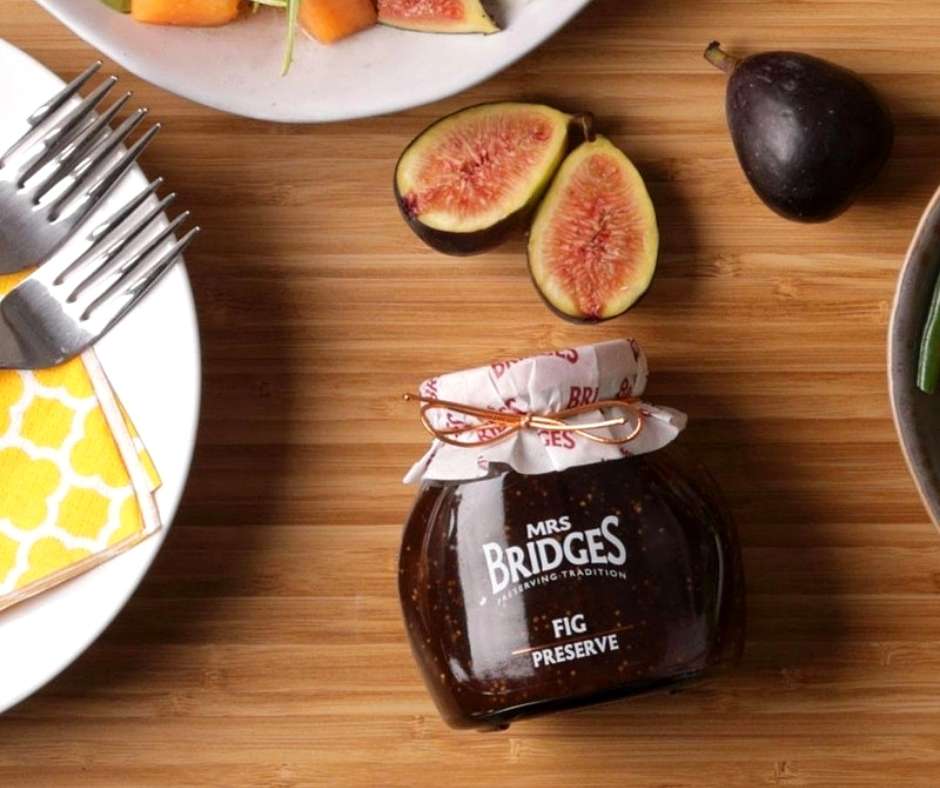 Shop fig jam: Mrs Bridges fig preserve
Cranberry sauce with port
Here we have two flavors that are commonly associated with the festive period, yet work incredibly well with some of the flavors commonly associated with the fall months.
A great use of this sauce is to make a buttery raised pie filled with delicious game meats which are perfect at this time of year, and topped with a generous dollop of cranberry and port sauce.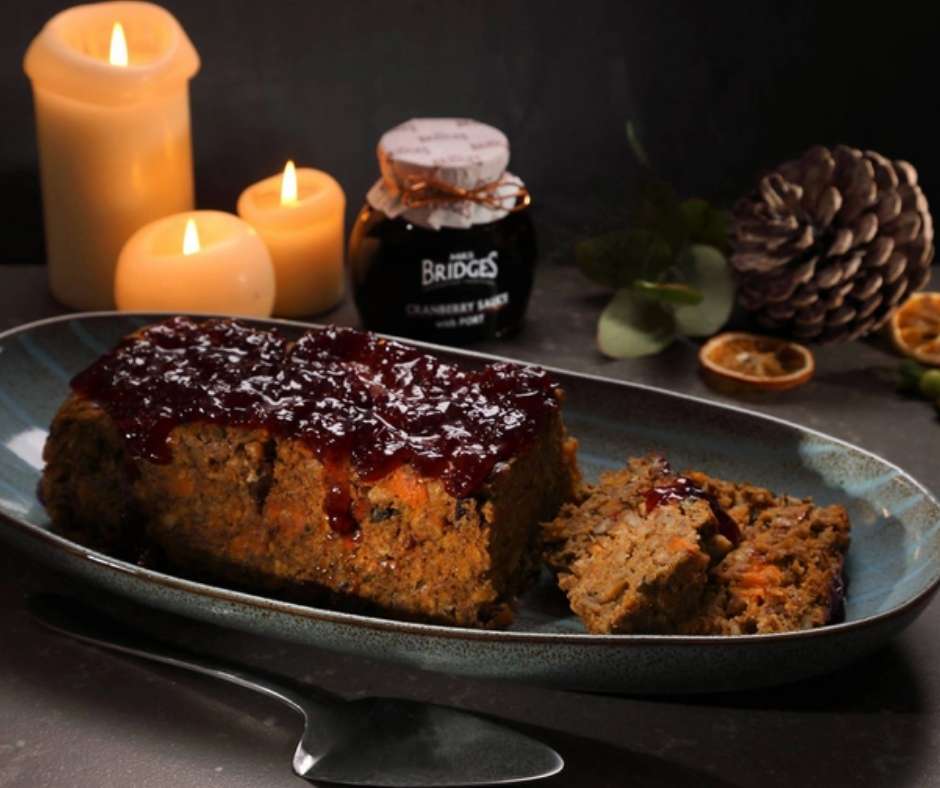 Chestnut cream
Made with delectable French chestnuts and natural vanilla extract, this is one of the richest, most indulgent ingredients you could wish for.
The sweet chestnuts are bursting with flavor and are complimented beautifully by the vanilla extract.
Widely used in baking, how about whipping up a poached fall fruit cobbler, topped off with a generous layer of this thick and gooey chestnut cream?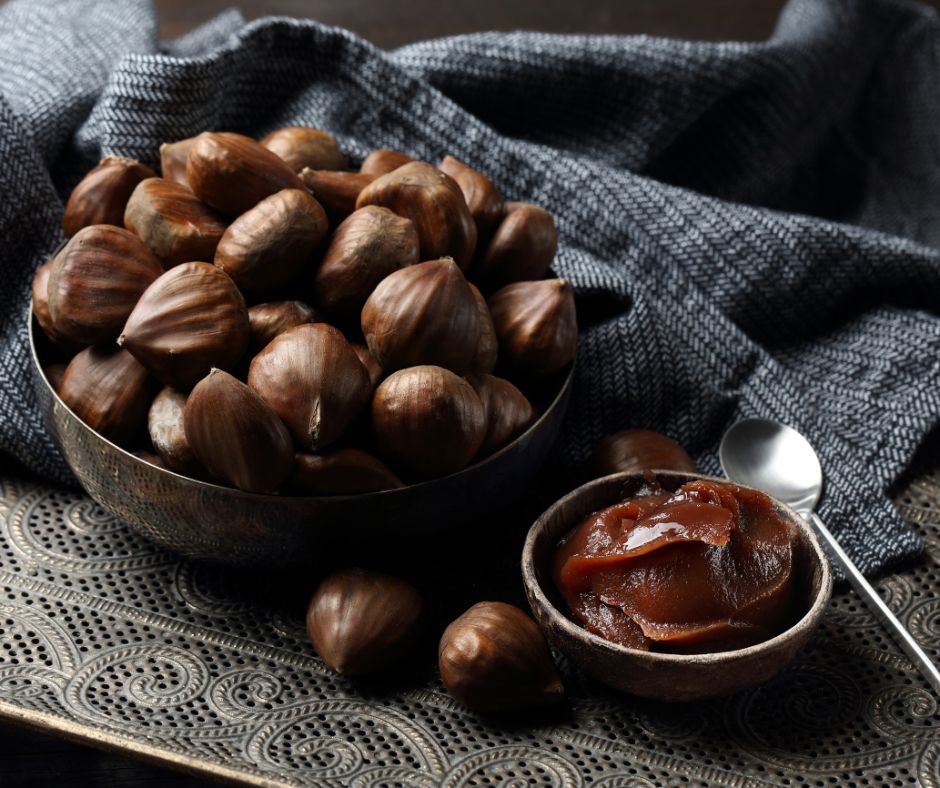 Shop chestnut cream: Les Confitires a l'Ancienne chestnut cream
Le Gourmet Central gourmet fruit jam varieties include seasonal fruits, exclusive flavors and are handcrafted following traditional recipes. Buy all fruit jams here When searching for gourmet food online, look no further than legourmetcentral.com.