Serves 2 people | 5 minutes
Ingredients
Preparation
STEP 1
Keep the Iberian ham out of the freezer and reserve it to get room temperature.
STEP 2
Microwave for 15 seconds the truffle butter.
STEP 3
Spread the Truffle sauce on the bread, and then add the Iberian ham and the cheese.
STEP 4
Close the sandwich with the bread left, and spread out the truffle butter onto the sandwich.
STEP 5
Add the sandwich to the pan and wait until the cheese is completely melted.
STEP 6
Slightly press on the sandwich with an spatula.
STEP 7
Add little Truffle oil to enhance the flavor and cut in half to serve.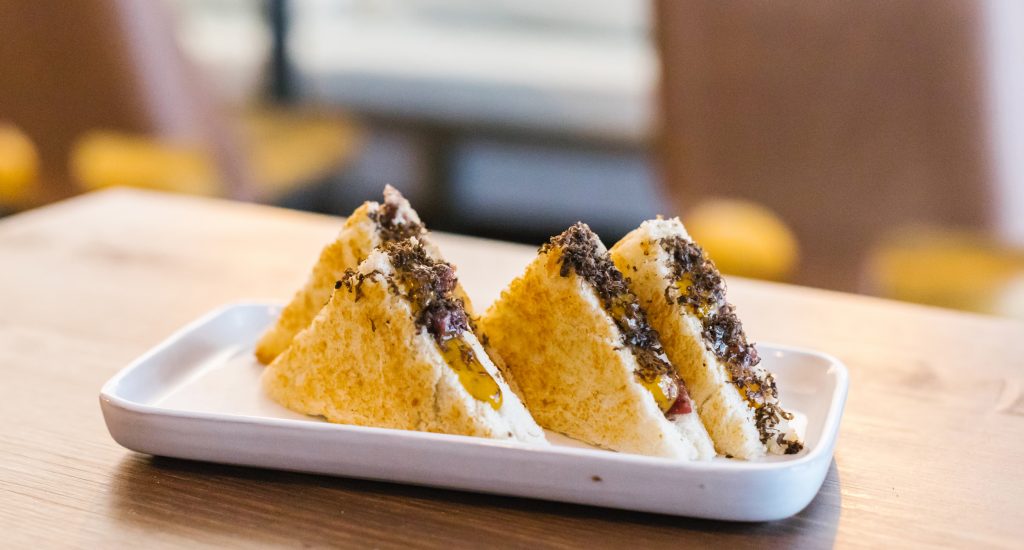 At Le Gourmet Central, you can find all types of unique gourmet food including authentic Iberian cured ham from Spain, gourmet risottos, truffles specialties and so much more.
To find the best gourmet foods and gift baskets online, begin your search at legourmetcentral.com.