Quick Onion Confit Snack
Pairing our All-Natural Onion Confit Jar with cheese is one of our favorite ways to use this spread. It's fantastic with blue cheese or aged cheddar. This spread will also give a delicious addition to your charcuterie boards.
Serves: 8 |10min
Ingredients:
Loaf of baguette
Blue cheese or aged cheddar
Fresh Thyme
Instructions:
STEP 1
Slice the baguette and spread Truffle Butter. If desired, toast it for 5 minutes in the oven.
STEP 2
Place the cheese and top it with the onion confit. Garnish with fresh thyme. Et Voila!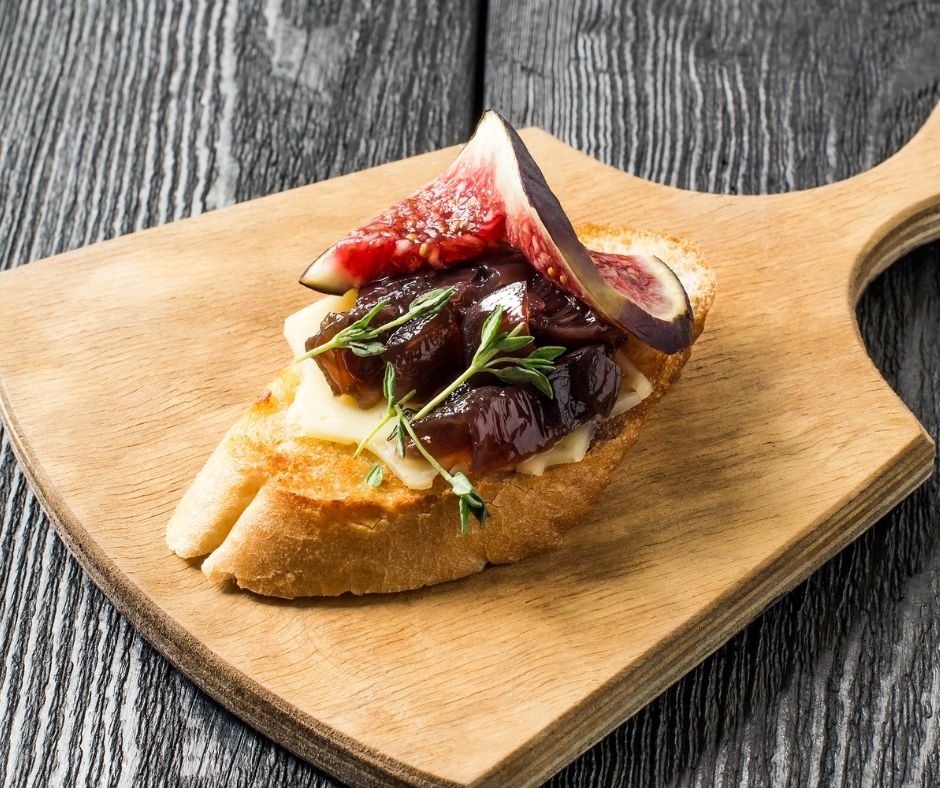 Onion Confit and Goat Cheese Tartlets
These mini tarts are the easiest appetizer to prepare, and they are a beautiful addition to your starters.
Serves: 8| 10min
Ingredients:
Goat Cheese
Walnut pieces
Fresh Thyme
Instructions:
STEP 1
Preheat oven to 350F
STEP 2
Place tartlets on a baking sheet. Mix a few small spoonsful of goat cheese, with fresh thyme, and fill the tartlets. Add a small spoonful ofonion confit. Top with a few pieces of chopped walnuts.
STEP 3
Bake in oven for 10 minutes. Let it cool for a few minutes. Sprinkle with a few additional thyme leaves and serve.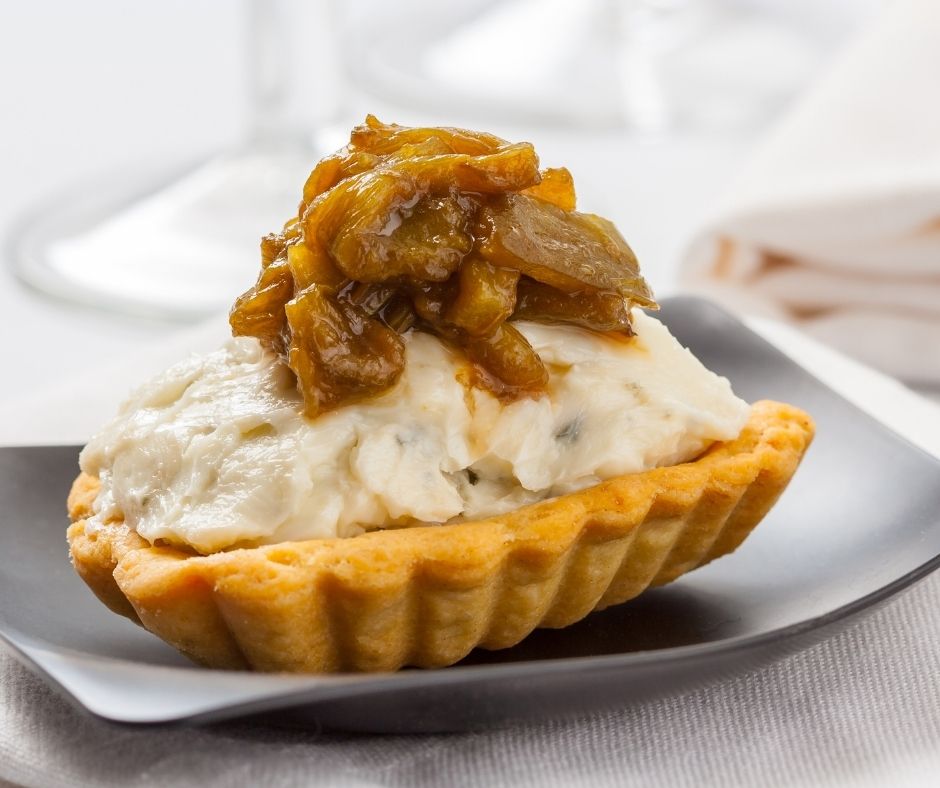 Onion Confit Dip with Bacon
Serves: 6 |10min
Ingredients:
1 3/4 cup sour cream
8 ounces cream cheese
2 tbs chopped green onions
2 strips thick cut bacon
1/2 tsp salt
1/4 tsp garlic powder
Black pepper to taste
Instructions:
STEP 1
In a mixing bowl, add cream cheese and beat on slow speed until softened.
STEP 2
Add onion confit, chopped green onions, sour cream, garlic powder, salt, black pepper and beat on slow speed until combined.
STEP 3
In a skillet, cook bacon until crispy, remove and drain on paper towel. Crumble. Save about a 1/2 strip crumbled for garnish.
STEP 4
In a serving bowl, mix all ingredients with spatula. Add additional salt and pepper if desired.
STEP 5
Top with a spoonful of onion confit, crumbled bacon and additional chopped green onions.
Serve with Extra Virgin Olive Oil Chips.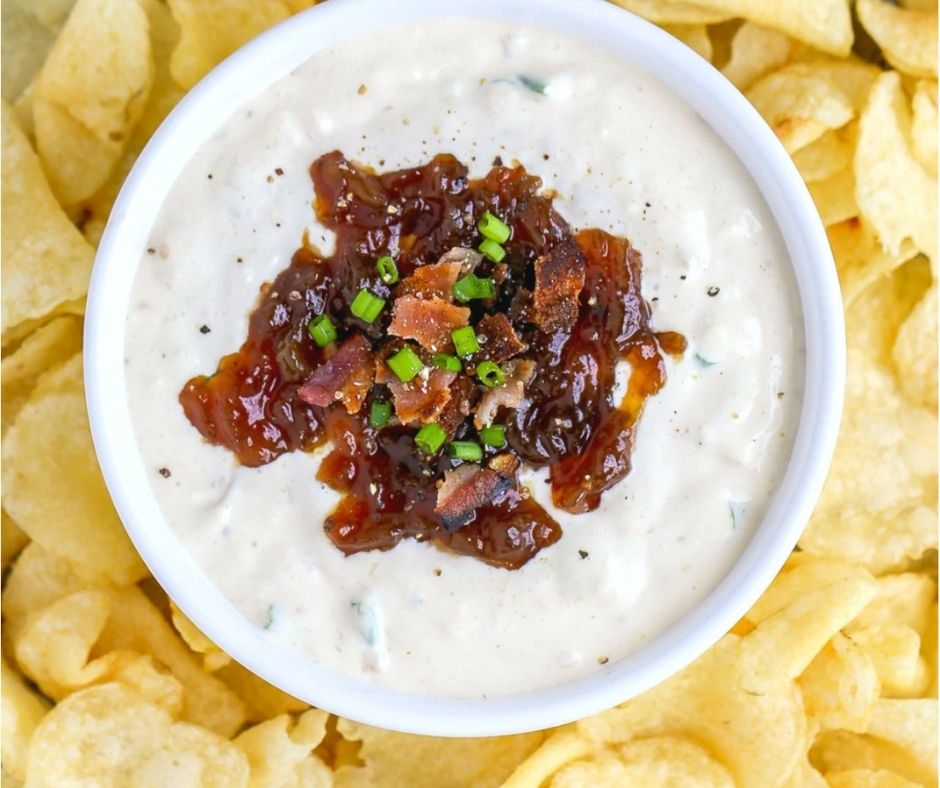 At Le Gourmet Central, you can find all types of unique gourmet food including authentic Iberian cured ham from Spain, gourmet risottos, truffles specialties and so much more.
To find the best gourmet foods and gift baskets online, begin your search at legourmetcentral.com