Serves 6
Preparation time: 10 minutes
Ingredients for the baked camembert:
250g / 8.8 oz camembert cheese
110g / 4 oz Christmas Marmalade by Mrs Bridges
2 x 200g / 7 oz sheets of butter puff pastry
1 TBS flour
1 egg
1 TBS milk
Ingredients for the sides:
1 cup fresh cherries
1 cup strawberries or other berries
½ cup pistachio nuts
½ cup pecan nuts
Seeds crackers of your choice
Extra Christmas Marmelade by Mrs Bridges
Instructions for the baked camembert:
STEP 1
Preheat the oven to 220°C/428°F
STEP 2
Unwrap the camembert cheese and spoon on the Christmas marmalade.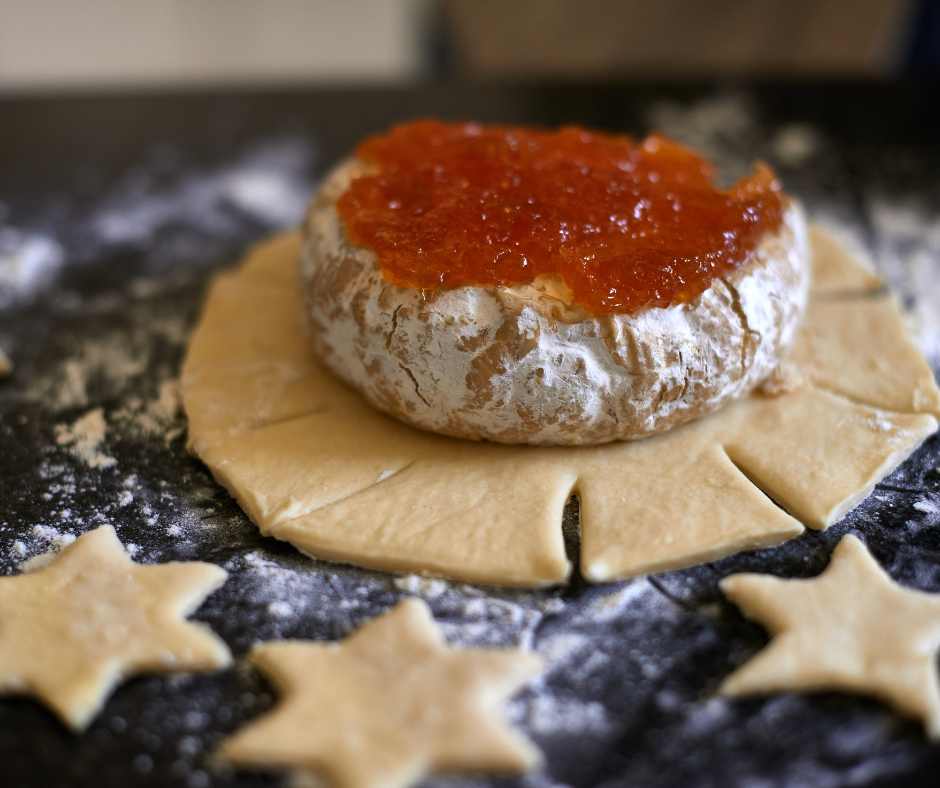 STEP 3
Sprinkle the flour on a surface. Place one of the sheets of puff pastry onto the surface and roll your rolling pin in the flour. Place one of the sheets of pastry on the floured surface and roll it lightly with the rolling pin.
STEP 4
Place the camembert and marmalade stack in the center of the pastry. Take a bowl that is slightly wider (4 inches / 10cm) than the cheese round. Cut the pastry into a circle and set the off-cuts to one side. Using a sharp knife, slice little cuts into the border of the pastry that surrounds the base of the cheese.
STEP 5
Using the smaller bowl, the same size as the cheese, cut a round out of the second sheet of pastry. Lay the cut-out round over the top of the cheese and fold the edges over the sides and tuck them slightly. Cut little stars or shapes out with the offcuts of the pastry – this is optional. Make an egg wash with the egg and milk by beating them together lightly. Brush the bottom layer border with egg wash and lift it up to stick to it to the sides of the cheese.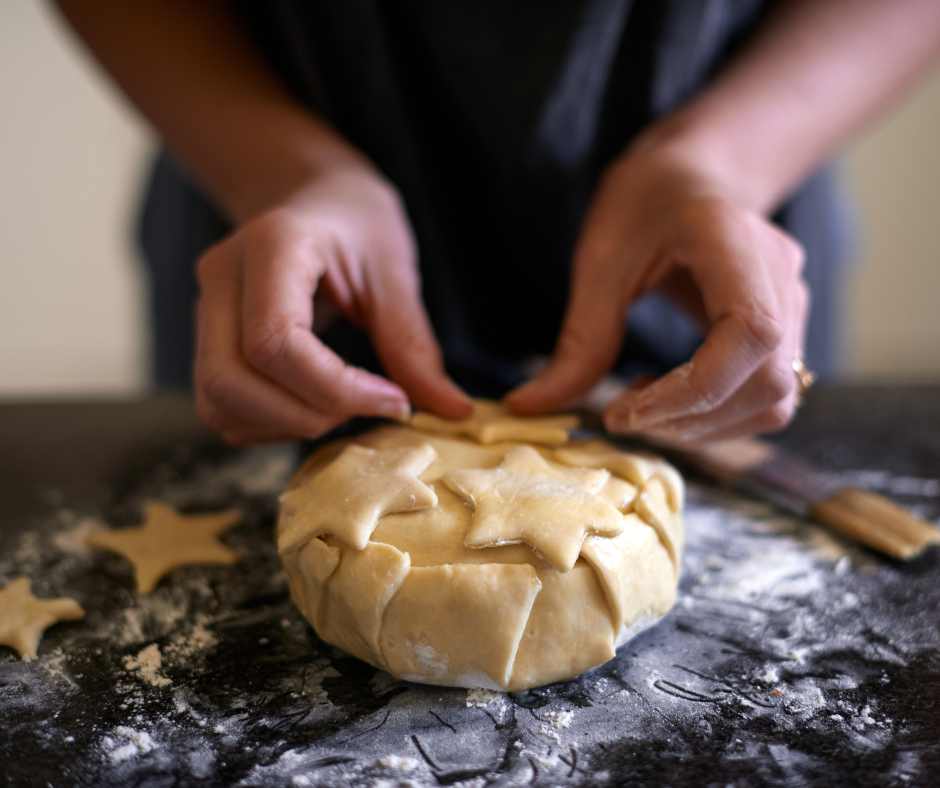 STEP 6
Brush the top and sides of the pastry with egg wash. You can stick the cut-out shapes onto the top of the pastry-covered cheese at this point. Lay the cheese onto a parchment-lined baking sheet. Bake for 220°C/428°F for 10 minutes and then turn the oven down to 200°C/392°F and bake for a further 20 minutes. Your pastry should be golden and puffed when it comes out.
STEP 7
To serve the dish; arrange the fruit, nuts, and crackers around the cheese. Serve the cheese warm so that its soft and gooey.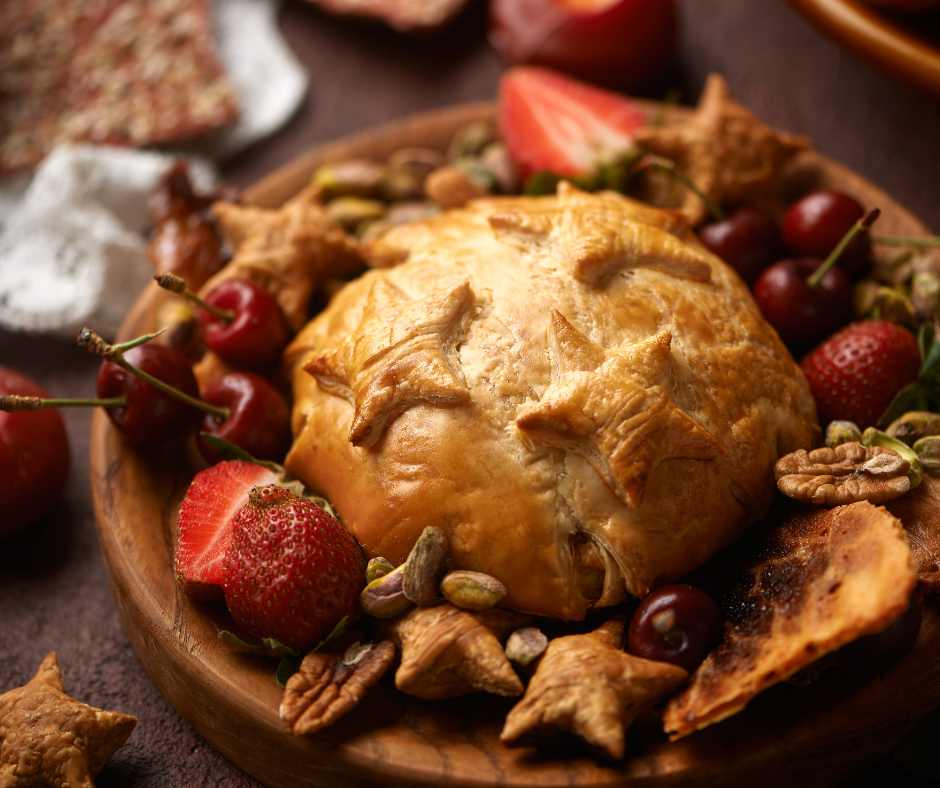 Photo, food styling and recipe by Casey Bumpsteed