All Dijon is mustard, but not all mustards are Dijon. One of the most delectable and beautifully textured mustards in the world, the Dijon mustard, single-handedly changed the world of food as we know it.
Mustard seeds have been around for thousands of years. The bible says, "The Kingdom of Heaven is like a grain of mustard seed, which a man took, and sowed in his field."
Still, it took a handful of 18th-century, passionate and devoted French producers to take the seed and turn it into the most gourmet condiment in France and the world. Here's all you wanted to know about the joyful Dijon Mustard.
The History of Dijon Mustard
Dijon mustard is mainly made with brown mustard seeds and an acidic ingredient, more often than not vinegar.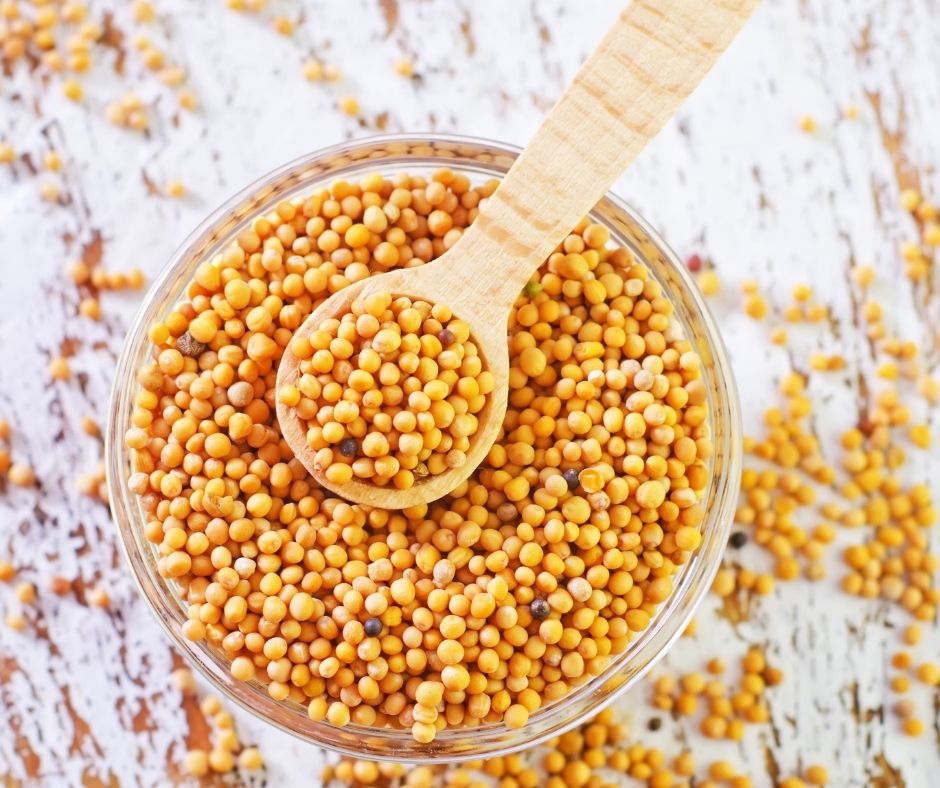 The recipe for Dijon mustard, though, evolved in the 18th-century when a talented condiment maker or moutardier, Jean Naigeon, replaced the vinegar with verjuice, beautifullyacidic, freshly pressed grape juice.
Substituting vinegar for verjuice in an assortment of recipes was already common around Dijon, where Burgundian grapes abound. This is why Dijon mustard's name means Dijon-style mustard.
The result was a milder, much more fragrant mustard that soon took European courts by storm, where the condiment was favored above all others.
Flash forward to the 21st-century, the most respected Dijon mustard producers (some going back to 1840) strive to honor the legendary recipe, but they've added layers of innovation of their own. We can undoubtedly say Dijon mustard is better today than it has ever been.
Unlike commercial mustards, Dijon is an authentic artisanally-produced agricultural product. Foodies and gourmands worldwide know this, which has led to Dijon mustard having a reputation as the most fashionable and refined condiment in the market.
Dijon Mustard to Know and Love
Two mustard makers deserve recognition for centuries of passionate craftsmanship dedicated to Dijon mustard, Moutarde de Meaux Pommery and Edmond Fallot. Here are their stories.
Meaux is a small town east of Paris with a big tradition in vinegar and mustard production going back to the Middle Ages. Here, the famous Moutarde de Meaux, or Meaux's mustard was born.
Years later, the 19th-century mustard milling company J.B. Pommery produced mustard fit for kings in the region (literally enjoyed by French kings) known today as Moutarde de Meaux Pommery. It is most impressive that we can still enjoy this delicacy today.
Pommery has championed other classic mustard styles, including the decadent Pommery Royal Mustard made with authentic Cognac.
The first gourmand and food critic in history, 18th-century Monsieur Brillat Savarin, once said, "If it isn't Meaux, it isn't Mustard."
Edmond Fallot is a family-owned mustard mill producing superb Dijon Mustard in Burgundy since 1840. Carrying the banner for all Burgundian mustard makers, Fallot is an industry leader, and it has been one for almost two centuries.
Edmond Fallot's Original Dijon mustard has won mustard lover's hearts and is, for many gourmets, the authentic Dijon.
Buy specialty mustard brands as Pommery's and Edmond Fallot's Dijon, two of the most popular mustard brands, and experience the most exclusive artisanal condiment in the world.
Our gourmet Mustards also make extraordinary salad dressings and sauces. Le Gourmet Central gourmet Mustard varieties include classic Dijon mustard, grain-mustard Pommery Mustard from Meaux (Moutarde de Meaux) and Pommery Mustard with Cognac. Buy all mustard varieties here. When searching for gourmet food online, look no further than legourmetcentral.com.
> For More Gourmet Food Articles visit Le Gourmet Food Guide