Serves: 4 people
Ingredients
For the sauces:
40ml drained water from the artichokes 50g Spanish Arbequina Extra Virgin Olive Oil
15g flour
15g garlic
Parsley and salt to taste
Preparation
STEP 1
For the sauce, add olive oil and chopped garlic to a saucepan. Once the garlic begins to brown, add the flour until dissolved. Add the artichoke water and stir until the sauce is smooth. Add salt to taste.
STEP 2
Dip in the artichoke quarters.
STEP 3
Serve. Add the chopped parsley and top with slices of Cinco Jotas Iberian ham.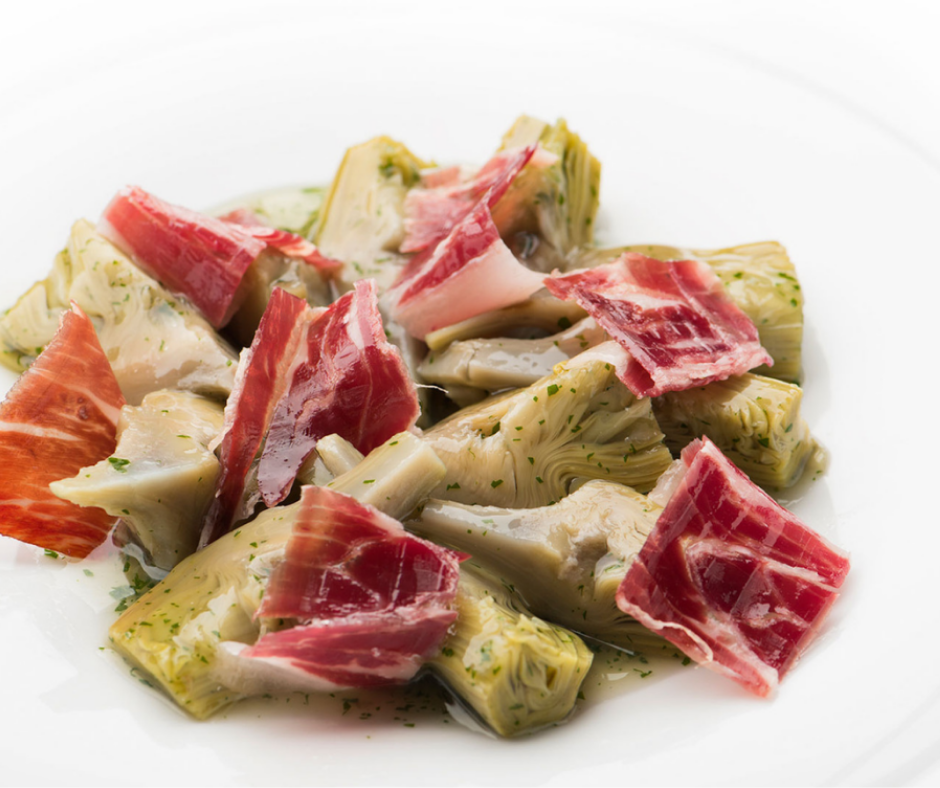 At Le Gourmet Central, you can find all types of unique gourmet food including authentic Iberian cured ham from Spain, gourmet risottos, truffles specialties and so much more.
To find the best gourmet foods and gift baskets online, begin your search at legourmetcentral.com.