Serves 6
Preparation time: 45 minutes | Setting time: 4 hours
Ingredients:
1 ½ cups cream
1 ½ cups whole milk
3 fresh lavender heads/flowers
½ tsp vanilla extract
1/3 cup castor sugar
3 tsp powdered gelatin, soaked in 2 TBS warm water
Fresh lavender flowers
Preparation:
STEP 1
Place the cream, milk, sugar, vanilla, and lavender flowers in a medium-sized pot. Heat it gently and bring it to a boil, stirring to dissolve the sugar. Turn the heat off and allow the mixture to cool slightly.
STEP 2
The mixture of gelatin and water will be stiff. Pop it in the microwave for 10 seconds to melt to a thick, syrupy consistency. Don't allow it to boil. Alternatively, float the bowl of gelatin in another bowl of hot water and let the gelatin mixture soften and warm up.
STEP 3
Whisk the gelatin into the warm cream mixture. Pour the cream mixture into a large jug and sit it on the counter until it reaches room temperature.
STEP 4
Dariole moulds: Once it has cooled, it can be poured into lightly oiled dariole molds. The mixture mustn't be hot/ warm, or it will split on chilling. To chill the dariole molds, place them in the fridge and allow them to set until firm enough to turn out. This should take about 4 hours. To de-mold the dariole molds, dip the bottom of the mold in hot water for 5 seconds. Next, run a knife around the inside rim of the panna cotta. Place the plate or bowl over the mold and flip it over. Your panna cotta should be jiggly and not rock solid. Spoon over a little of the jam and a few lavender flowers. Create a syrup with a teaspoon of the jam by mixing it with hot water and drizzling it around the dessert.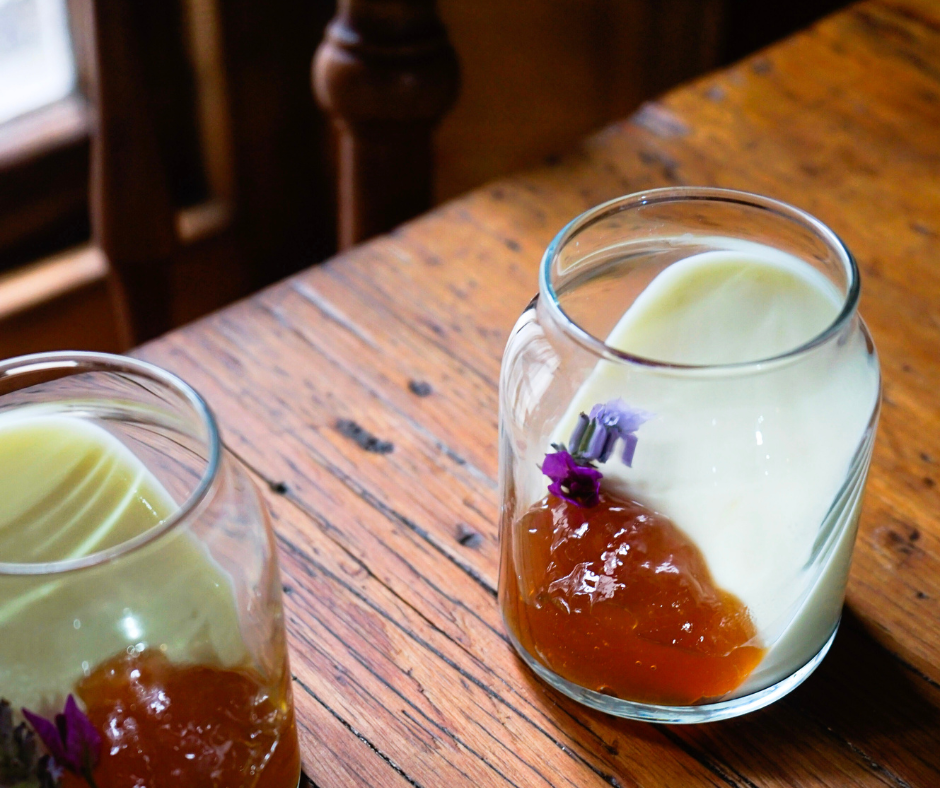 Photo, food styling and recipe by Casey Bumpsteed
Setting in glasses: If you prefer, set the panna cotta in pretty glasses. You can do this by pouring the cream mixture into glasses and setting them as is or, you can lean the glasses at an angle, pour the mixture in and prop them up at angle in a baking tray, filled with flour. Once they have set (about 4 hours), you can stand them up and they will have set at an angle. Fill the little crevice with some jam, flowers and serve!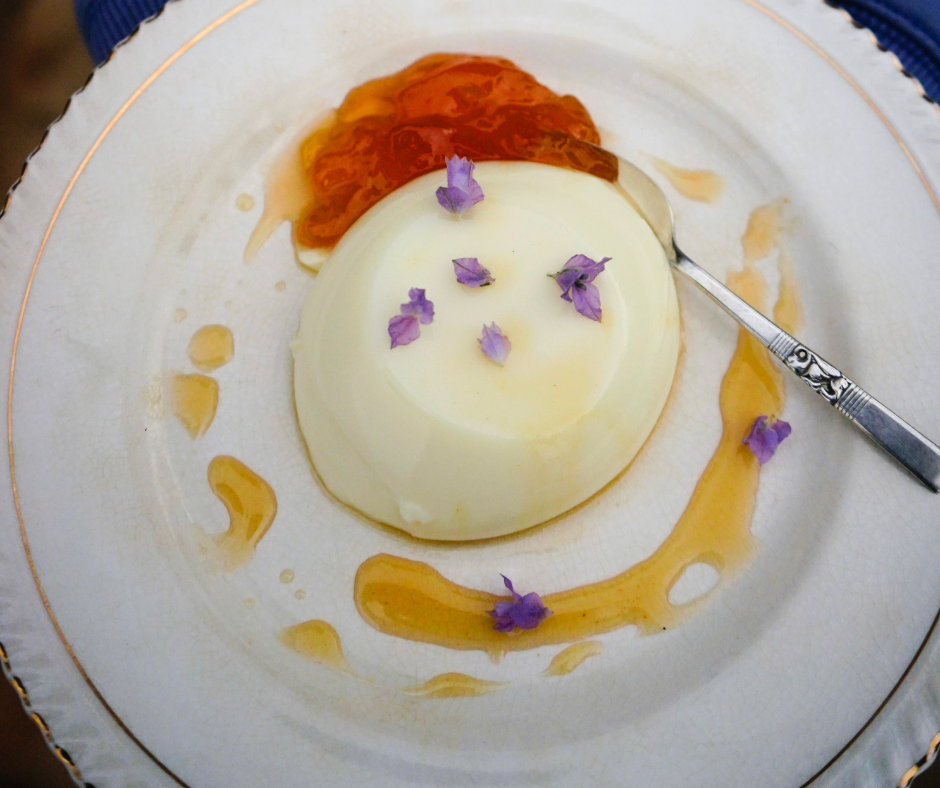 Photo, food styling and recipe by Casey Bumpsteed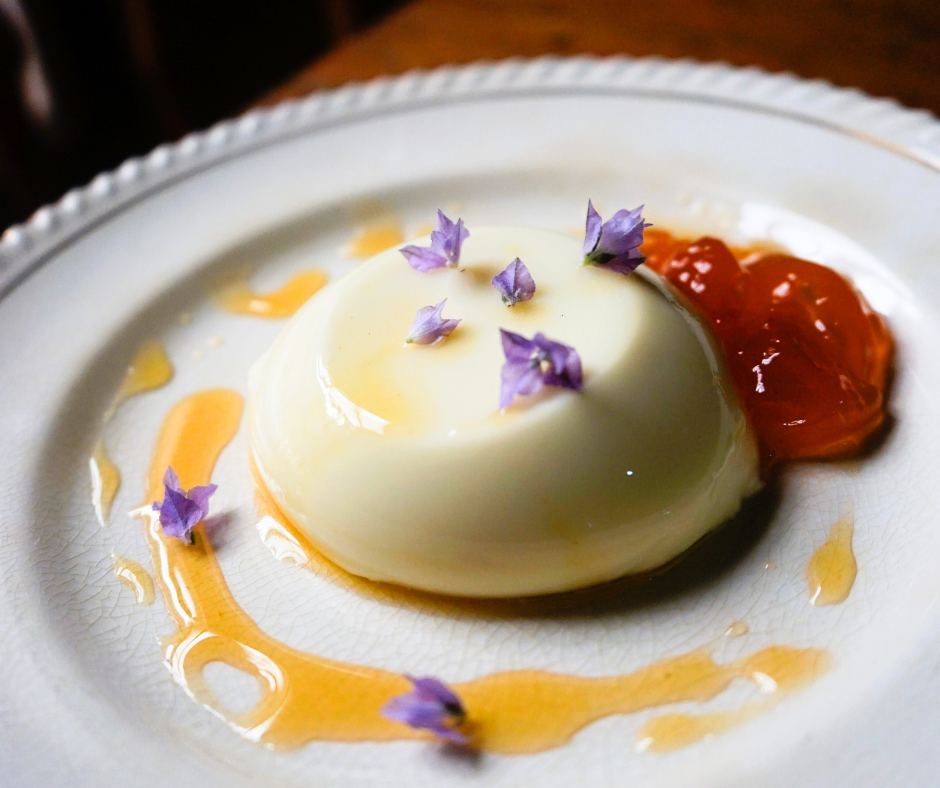 Photo, food styling and recipe by Casey Bumpsteed