Serving: 4 people
Ingredients:
Preparation:
STEP 1
Shell the scallops or have it done by your fishmonger. Reserve the flesh and shells
STEP 2
In a non-stick skillet, heat the olive oil over high heat and deeply brown both the scallops on both sides
STEP 3
Lower the heat, then add the fresh butter and chopped rosemary.
STEP 4
Baste the scallops well with the foaming butter. Season with salt and pepper.
STEP 5
Heat the shells in an oven until it is slightly hot and arrange the scallops in their hot shells.
STEP 6
Deglaze the pan with the chicken jus and the Meaux® Pommery® Mustard.
STEP 7
Reduce to preferred consistency and pour over the scallops. Decorate with the fresh mustard leaves.
Recipe imagined and produced by chef Frederic Le Guen-Geffroy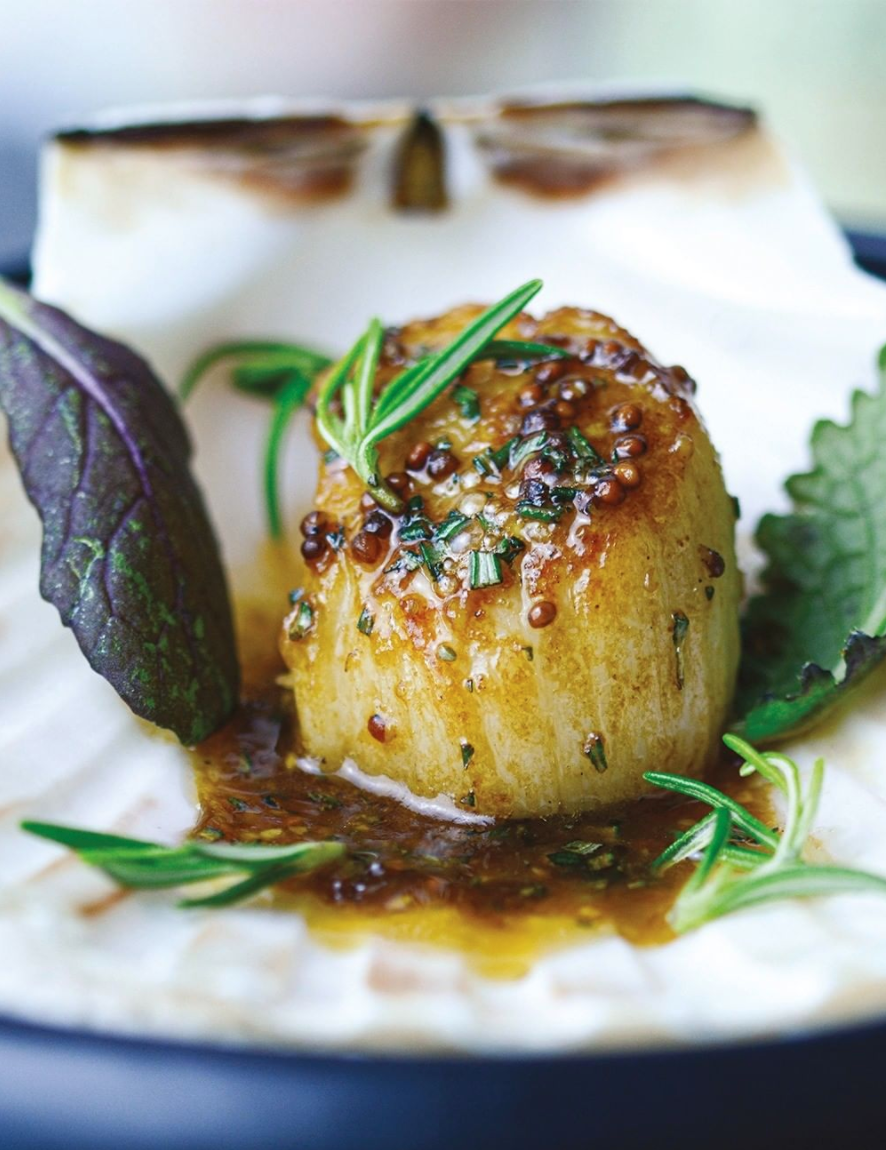 At Le Gourmet Central, you can find all types of unique gourmet food including authentic Iberian cured ham from Spain, gourmet risottos and pasta from Italy, truffles specialties and so much more.
To find the best gourmet foods and gift baskets online, begin your search at legourmetcentral.com.