Servings 4-6 people | 15" paella
Ingredients:
1/4 cup Spanish Extra virgin olive Oil
1 bell pepper, diced (I like to use ½ red and ½ green Hungarian pepper)⠀
4 cloves Garlic
3 roma or heirloom tomatoes, very finely diced (or 8 oz. Crushed tomato )
1 teaspoon paprika, sweet or smoked
1 pinch saffron threads* soaked in hot water
¼ cup white wine
¼ cup flat leaf Parsley chopped, divided
2 cups Spanish bomba Rice*
5 cups Chicken Broth*⠀
1/2 cup frozen peas
6 langoustines⠀
1 lb baby clams, cleaned properly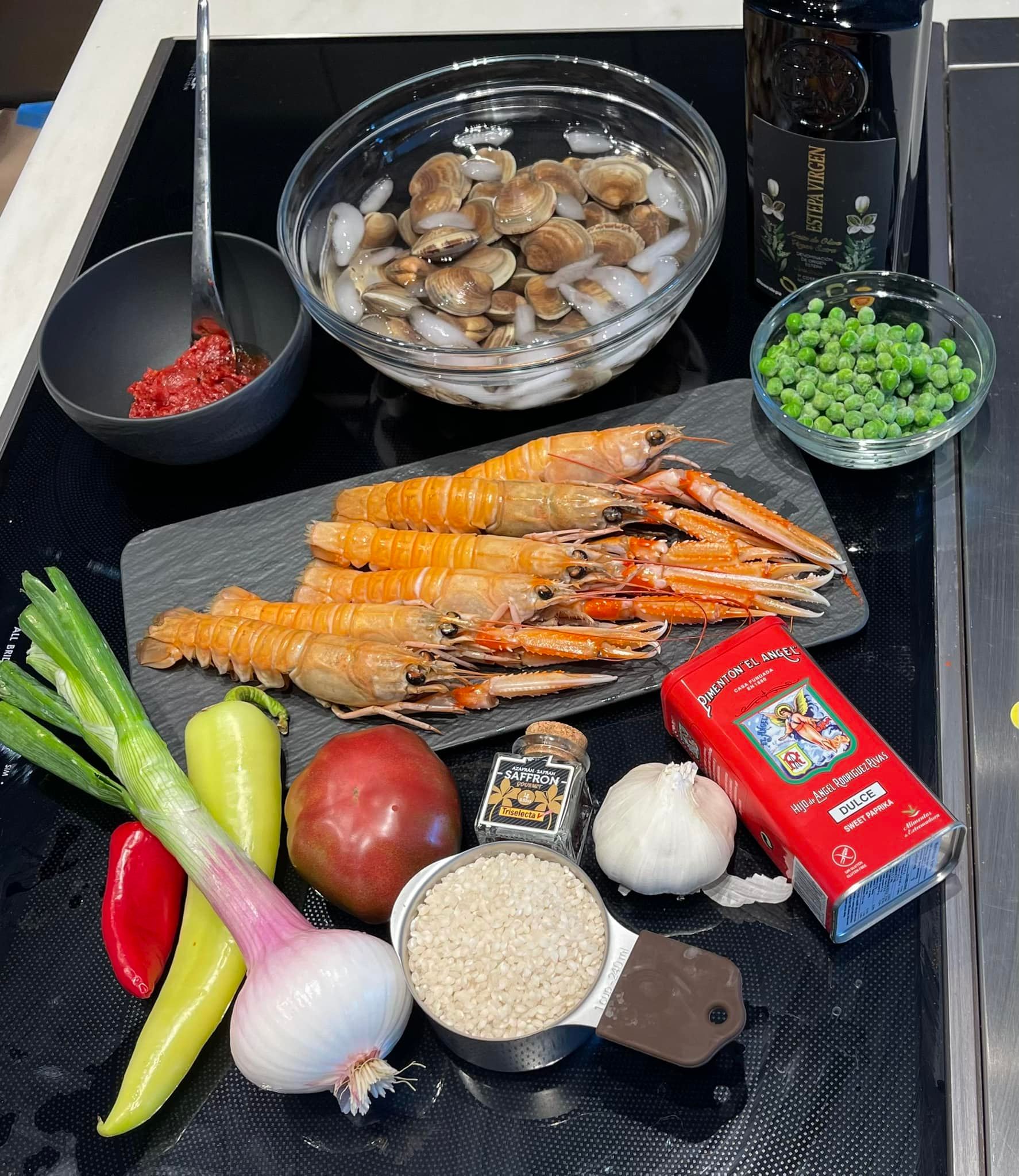 Instructions:
STEP 1
- Add olive oil to paella pan over medium heat (You can use grill or stove)
- Add the onion, bell peppers and garlic and cook until onion is translucent.
- Add chopped tomato, paprika. Stir and cook for 5 minutes.
- Add rice, toast for a few min, add white wine.
- Taste and add salt and pepper.
STEP 2
Pour the broth and saffron water slowly all around the pan and jiggle the pan to get the rice into an even layer. (Do not stir the mixture going forward!)
STEP 3
Bring mixture to a boil. Reduce heat to medium low. Give the pan a gentle shake back and forth just once or twice during cooking. ( I don't ever stir the rice, so that a crispy crust forms at the bottom, called a socarrat)
STEP 4
Cook for about 15-18 minutes (uncovered), then nestle langoustines and mussels, sprinkle peas on top and continue to cook (without stirring) for about 5 more minutes. Watch for most of the liquid to be absorbed and the rice at the top nearly tender. (If for some reason your rice is still not cooked, add ¼ cup more water or broth and continue cooking).
STEP 5
Remove pan from heat and drizzle the paella with some more olive oil
STEP 6
Garnish with fresh parsley, serve and enjoy this beautiful meal.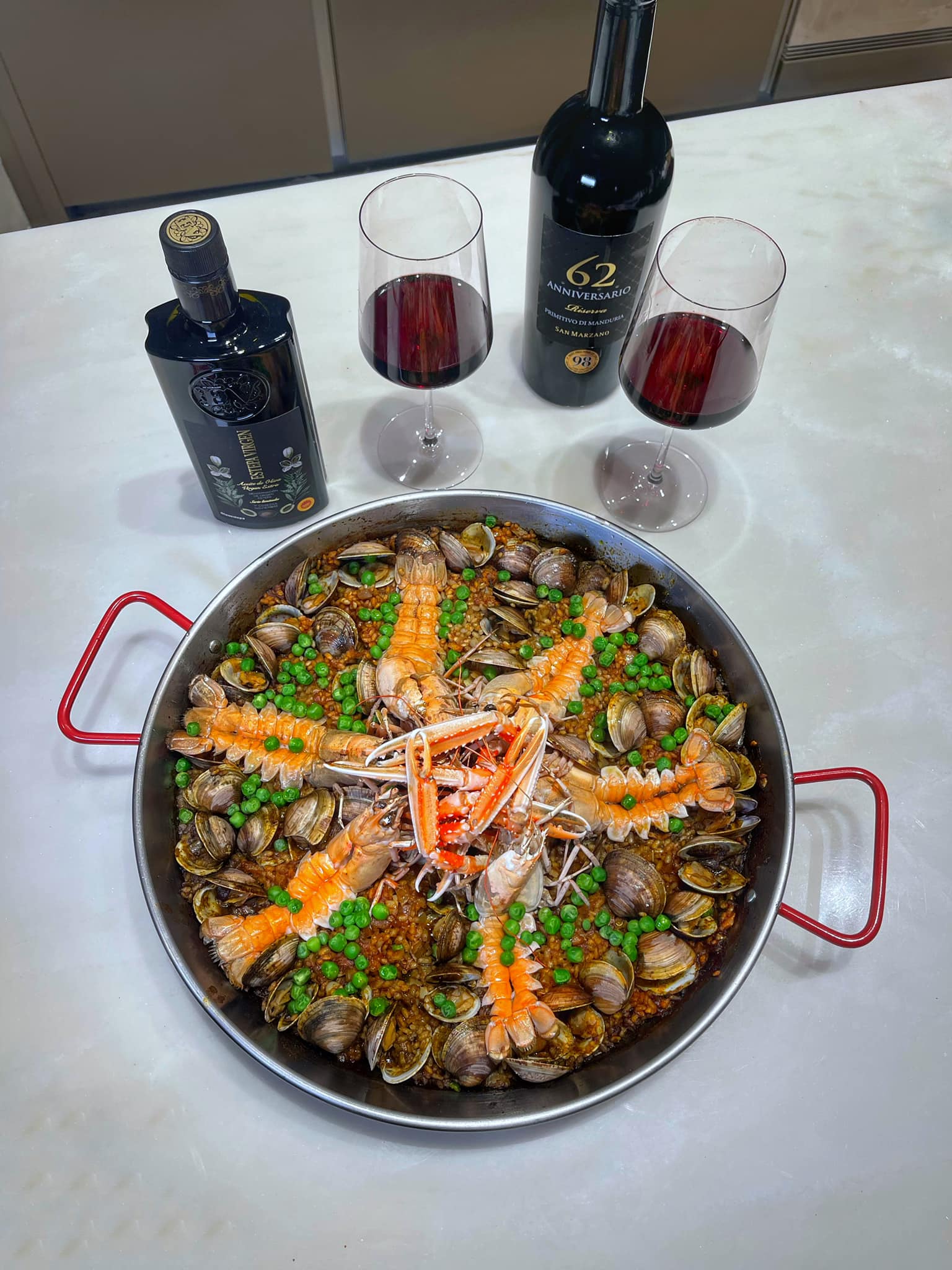 At Le Gourmet Central, you can find all types of unique gourmet food including authentic Iberian cured ham from Spain, gourmet risottos, truffles specialties and so much more.
To find the best gourmet foods and gift baskets online, begin your search at legourmetcentral.com.