Feeling social but not in the mood for alcohol? You're not alone! In recent years, a significant cultural shift has occurred in the beverage industry- the increasing popularity of non- alcoholic drinks. Traditionally, alcoholic beverages dominated our social gatherings and celebrations. You couldn't go out after work with your peers or celebrate at a birthday party without drinking. Now, more and more individuals are opting for non-alcoholic alternatives. Established beverage brands as well as up-and-comers are taking note, releasing new premium non-alcoholic drinks and mixers. The exciting innovations in the realm of non-alcoholic beverages are only growing, read more to learn about the future of sober-friendly drinks.
When did Sober Become Cool?
The trends don't lie, being sober-curious and prioritizing wellness is no longer seen as "uncool". Before, many avoided parties and bars because they felt pressured to drink. Now that non-alcoholic drinks are part of the mainstream, you won't have to think of excuses when refusing a glass of wine or vodka martini. A quick glance at TikTok's Keyword Insights shows that user interest in the hashtag mocktails has doubled in the past year and more than tripled over the last 3 years.
We all lived through a global health crisis. One of the primary drivers of the non-alcoholic drink trend is our growing focus on wellness. As people become more health-conscious, they are seeking alternatives to alcoholic beverages.
The data supports this rising trend. Nielsen IQ released their latest findings and non- alcoholic drink sales are rising every year. From 2021 to 2022, there was a year-on-year growth of +20.6%. The beverage industry has responded with a wave of innovative and enticing non-alcoholic offerings.
Non-alcoholic drinks offer a variety of options that are refreshing, flavorful, and can be enjoyed guilt-free, without the headaches associated with alcohol consumption.
Prominent Gen-Z supermodel Bella Hadid has even co-launched her own non-alcoholic brand, Kin Euphorics, proving that being sober doesn't make you a party-pooper. She joins a wider group of celebrities who are lending their name to drinks to booze-free entertainment drinks, like Blake Lively and Dwayne Johnson. These celebrities have large followings and fans feel comfortable following their lead. Now that famous names are embracing moderation, they're helping shift Fancy Cocktails Without the Hangover social norms and reduce the stigma associated with not drinking.
Fancy Cocktails Without the Hangover
If you're off the sauce, you might fear being forced to drink diet sodas or water at every event. Don't worry, that's no longer true! Innovative, hand-crafted mocktails are just as fun to drink as the alcoholic kind. Many don't want the sweet, overly fruity drinks that dominate the mocktail menus. Luckily, innovative mixologists and beverage companies are crafting sophisticated, complex, and visually appealing non-alcoholic cocktails and beverages. These alcohol-free creations aim to provide an equally enjoyable drinking experience, featuring unique flavor profiles that make a splash at any event. Try the delightfully complex flavors of the Wilfred's Non-alcoholic Bittersweet Aperitif, with notes of bitter orange and rosemary. For a perfectly refreshing summer Spritz, mix Wilfred's with some tonic water and ice. If you want a bit more spice, splash in some Ginger Beer and a lime wedge with your Wilfred's. The sky's the limit, play around and see what you create!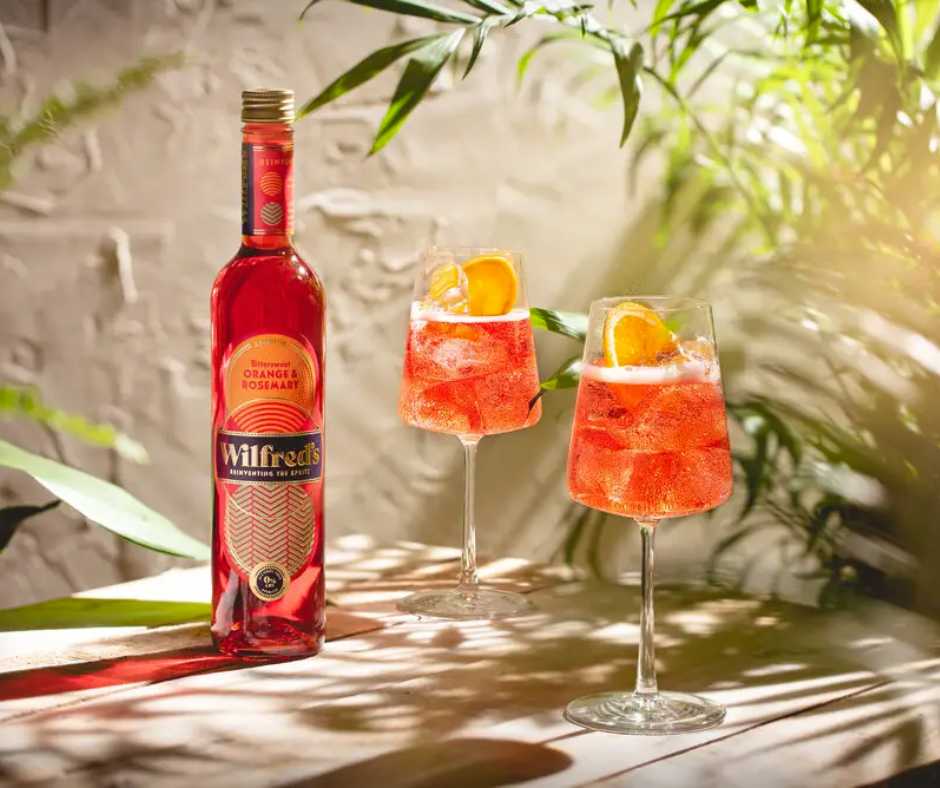 Canned Cocktails, Hold the Alcohol
Non-alcoholic drinks are reaching every part of the industry, including classic canned drinks. Open up the cooler and reach past the light beers to crack open a cold can of Ish Non Alcoholic Canned Spritz Cocktail. These sleek orange cans look great on the Gram. With its balanced blend of bitter citrus and refreshing herbs, no one will question why you aren't drinking alcohol. If you want to serve these up in a more upscale event, just pour them over ice with an orange slice.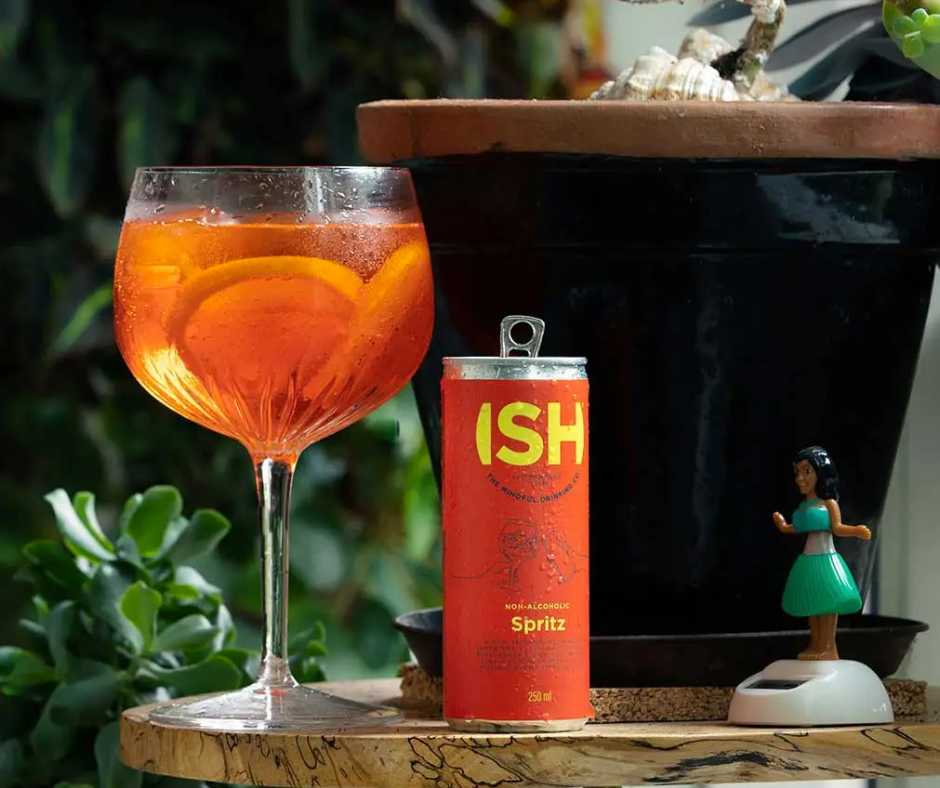 Non-Alcoholic Bellinis from their Original Maker
Giuseppe Cipriani famously invented the first Bellini in the legendary Harry's Bar of Venice. Leave it to the team at Cipriani, masters of hospitality and cocktails, to make this classic drink without the alcohol. Made in Italy with white peach puree and mineral water, serve it over ice with some sparkling water for that familiar fizz. Try it with non-alcoholic sparkling wine for a drink that transports you to a romantic corner of the Mediterranean, even if you're actually in your backyard.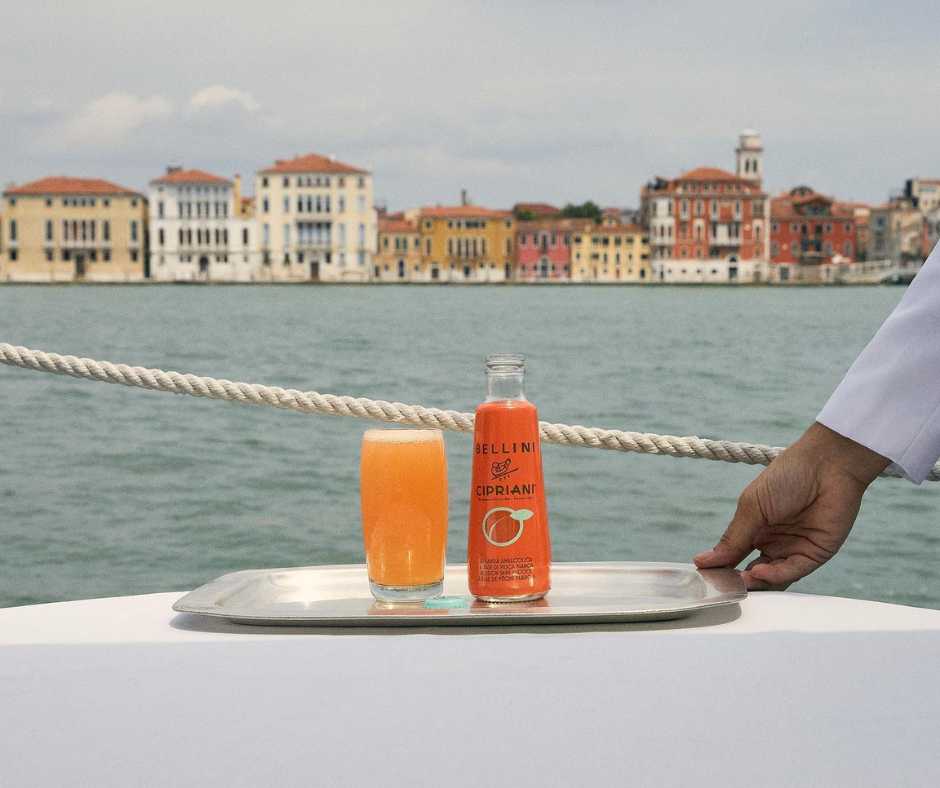 Pop the Zero-Alcohol Bubbly
Non-alcoholic drinks make it easier for everyone to participate in celebrations. Inclusive environments are the keyword for Gen Z. According to Nielsen IQ, the latest generation is less interested in drinking than any previous generation, including during celebrations like New Years and weddings.
Serving a wide range of beverages at parties fosters a sense of community and shared experiences. The masters at Cipriani have crafted an exquisite line of non-alcoholic sparkling wines. Feel confident serving up a luxurious chilled glass of Zero Zero Gold Alcohol-Free Sparkling by Cipriani for your next toast. Made in Italy, you will savor the softly sweet flavors and its fresh, natural taste.
With the increasing availability of sophisticated and flavorful alternatives, it is clear that the rise of non-alcoholic drinks is here to stay, transforming the way we socialize and enjoy beverages.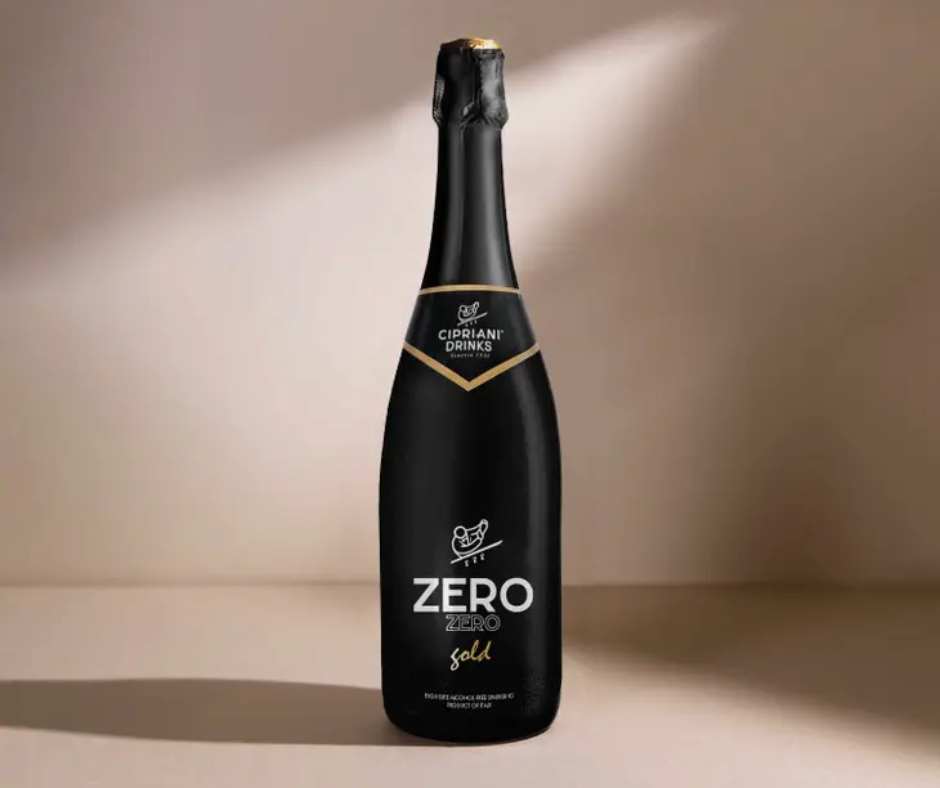 Cheers to a summer with less hangovers and just as much fun!