Spain has a vibrant cuisine. Small plates or tapas steal the show, but there are plenty of soups, stews and roasts to go around. Spanish food shines for its simplicity and the quality of its ingredients. Even if you haven't tried much Spanish food, the country's signature dishes just taste like Spain!
One of the secrets behind Spanish food is its sauces. Used sparingly, these accentuate the flavors in the food, and there seems to be a sauce for your every need! Here are 10 Spanish sauces you need to try.
1. Romesco
Perhaps one of the most famous sauce in Spain, Romesco is a specialty in Catalonia, in the country's northeast. The base of the sauce is tomatoes, red peppers and garlic, often roasted in wood-fired ovens. What makes Romesco unique, though, are the toasted almonds and hazelnuts. Breadcrumbs or croutons are typical ingredients in Romesco as well, as they help thicken the bright red sauce. This sauce is a beautiful dip, but you can serve it with grilled seafood, meat and veggies — it's incredibly versatile.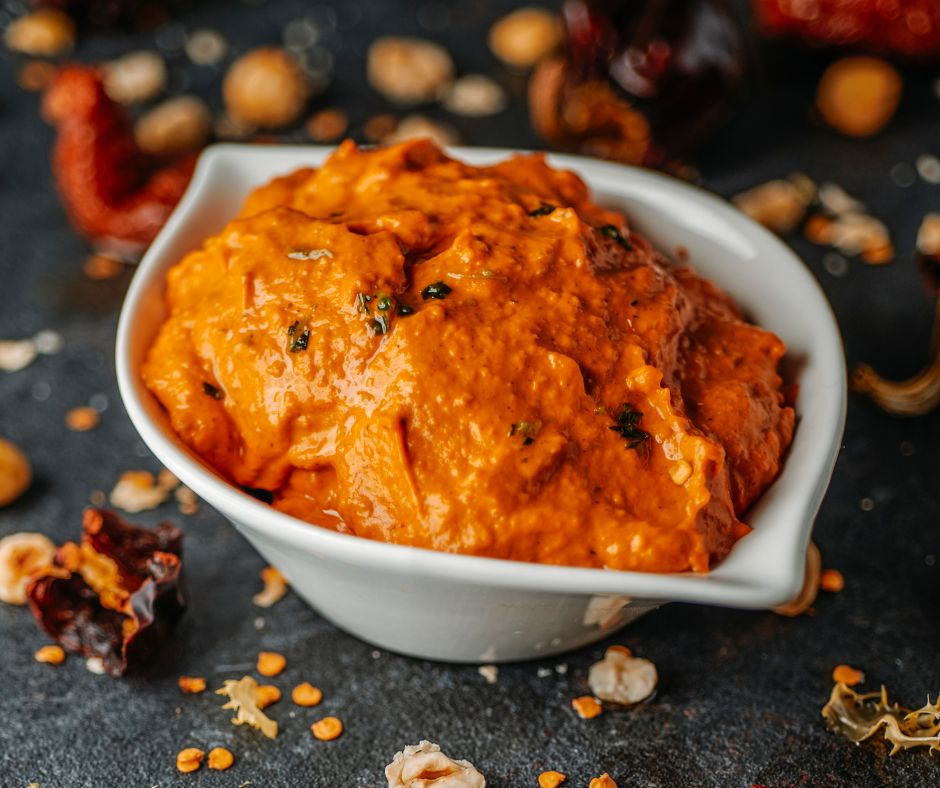 2. Alioli
If you're a foodie, you're surely familiarized with the apparently simple emulsion of olive oil and garlic or alioli. There's no doubt this sauce, although sometimes spelled differently, has found a place in every Mediterranean kitchen, but it has a special place in Spain. Roasted garlic, high-quality olive oil, and sometimes condiments and seasonings make this creamy sauce a lovely dip that goes great with fries, rice dishes, fish and even red meat and sausages.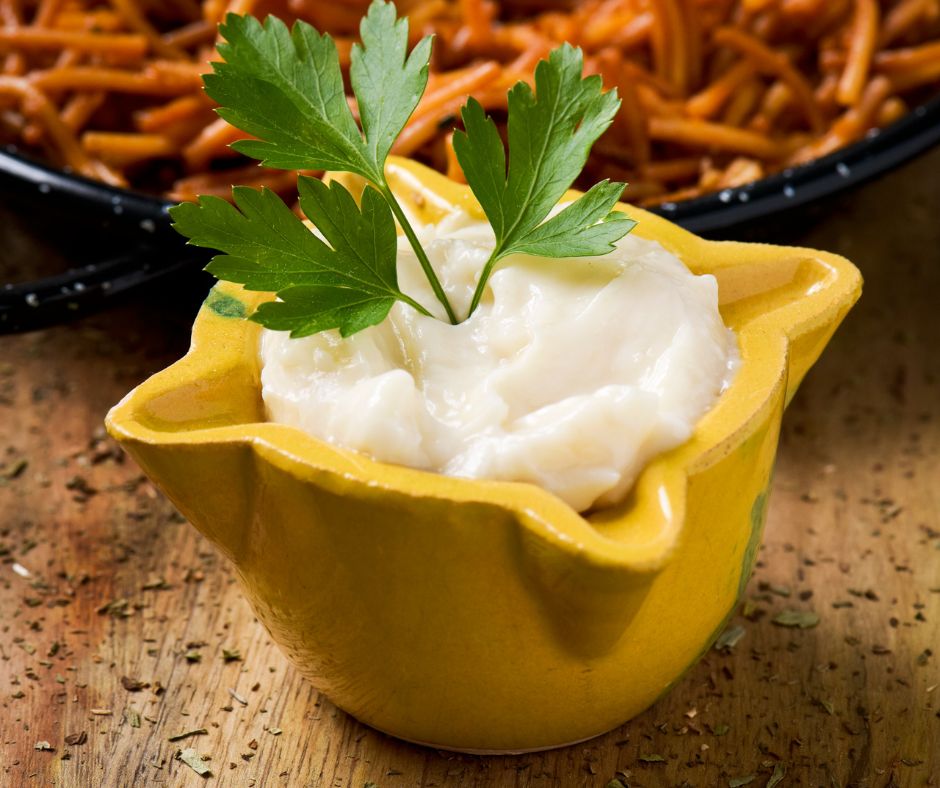 3. Mojo rojo
There are several types of mojo, a typical sauce from the Canary Islands. The red variety is perhaps the most common, thanks to its spiciness and bright flavors. Olive oil, chili peppers, garlic, vinegar and a hefty addition of paprika make this velvety red emulsion a beautiful addition to grilled meat and potatoes. Mojo is a local term for a dip, so you can imagine this red sauce is ideal for dipping all foods, especially fried finger food. There's another type of mojo sauce we'd like you to meet, the green one.
4. Mojo verde
Mojo verde is another Spanish sauce from the Canary Islands, and its name means green dip. For this beauty, people blend coriander leaves or cilantro, parsley, green peppers, olive oil, vinegar and garlic. The result is an oily emulsion with intense herbal scents and a savory flavor that make it irresistible. The herbal and veggie-like sauce is usually served with fish, like cod, but it complements roasted baby potatoes and other small bites nicely. Mojo can be spicy but it doesn't always contain hot peppers.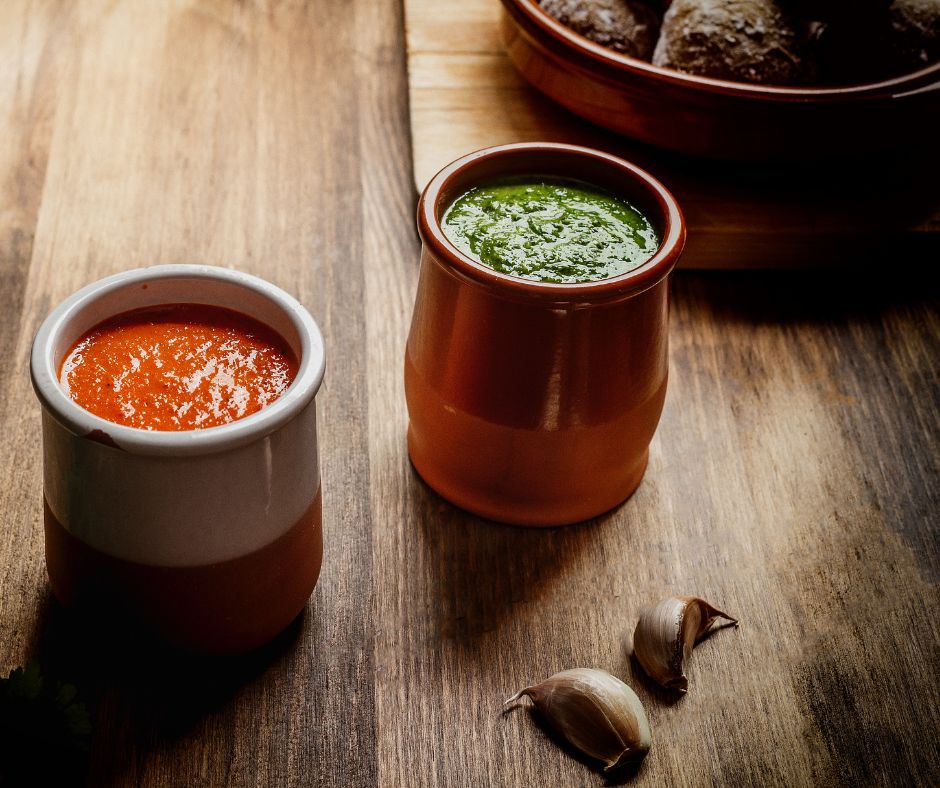 5. Cabrales salsa
Blue cheese salsa is as pungent and aromatic as you can imagine, but it's also addictively salty, creamy and flavorful. This Spanish sauce calls for Spain's famous blue cheese, Cabrales, a specialty from Asturias, Northern Spain. To make this cheesy sauce, you need blue cheese, heavy cream, butter, salt and pepper. The cheese alone is savory enough to give personality to this unique sauce. How to cook with blue cheese sauce? This masterpiece is excellent with pasta, scallops and other shellfish.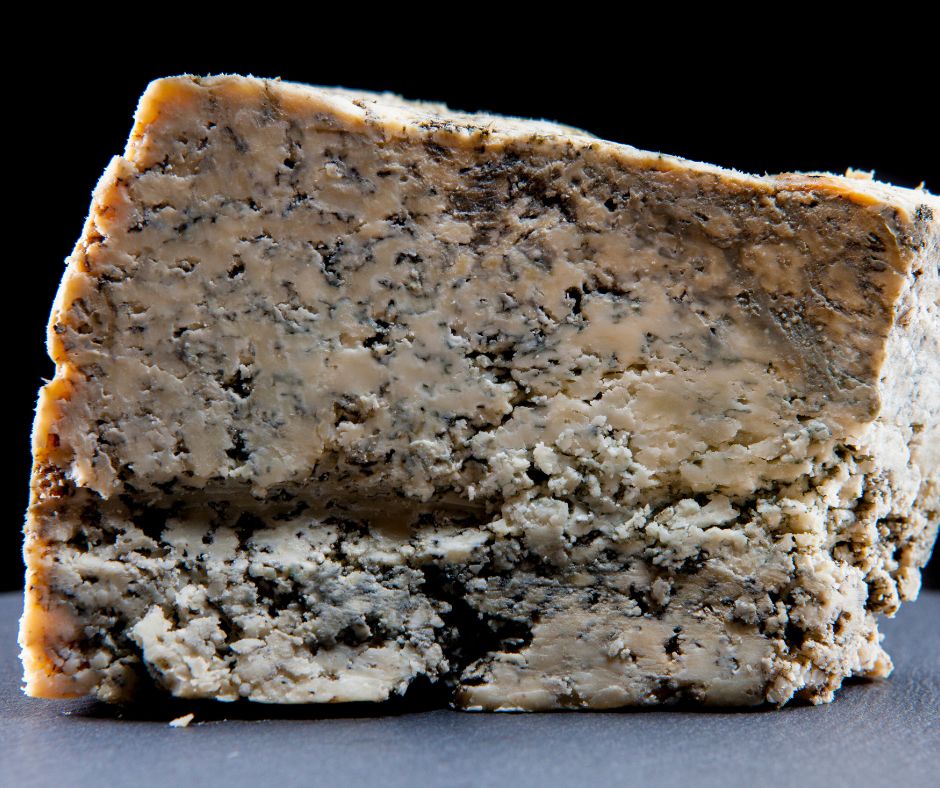 6. Almond salsa
The Romesco sauce is not the only typo of Spanish sauce that calls for nuts. There's a sauce in Spain dedicated to almonds, and it's delicious. The almond sauce or "salsa de almendra" is made with toasted almonds, garlic and parsley, and it might look and taste a bit like pesto. To make this sauce, the ingredients are mixed and fried in a saucepan, sometimes with a tablespoon of flour to give it thickness and a richer mouthfeel. This nutty sauce is typical of chicken dishes.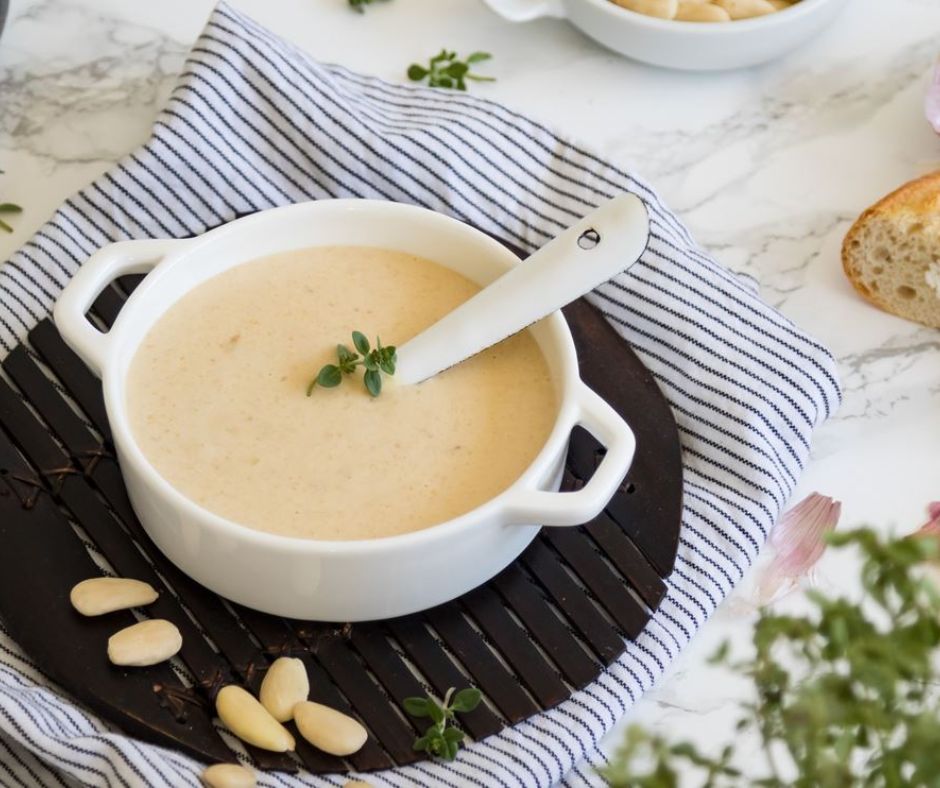 7. Vizcaina sauce
This Spanish sauce is a specialty from the Basque Country in Northern Spain, and it's a sophisticated combination of red peppers, onion, garlic, tomato, breadcrumbs, fish stock, salt and pepper. There are many versions of this iconic sauce, but everyone agrees it's what gives flavor to the region's cuisine. This sauce is commonly served with fish, but it also shines with pork and veal. Vizcaina-style cod is a holiday staple, and it's also enjoyed outside Spain. After Romesco, the Vizcaina sauce is the most popular sauce outside Spain.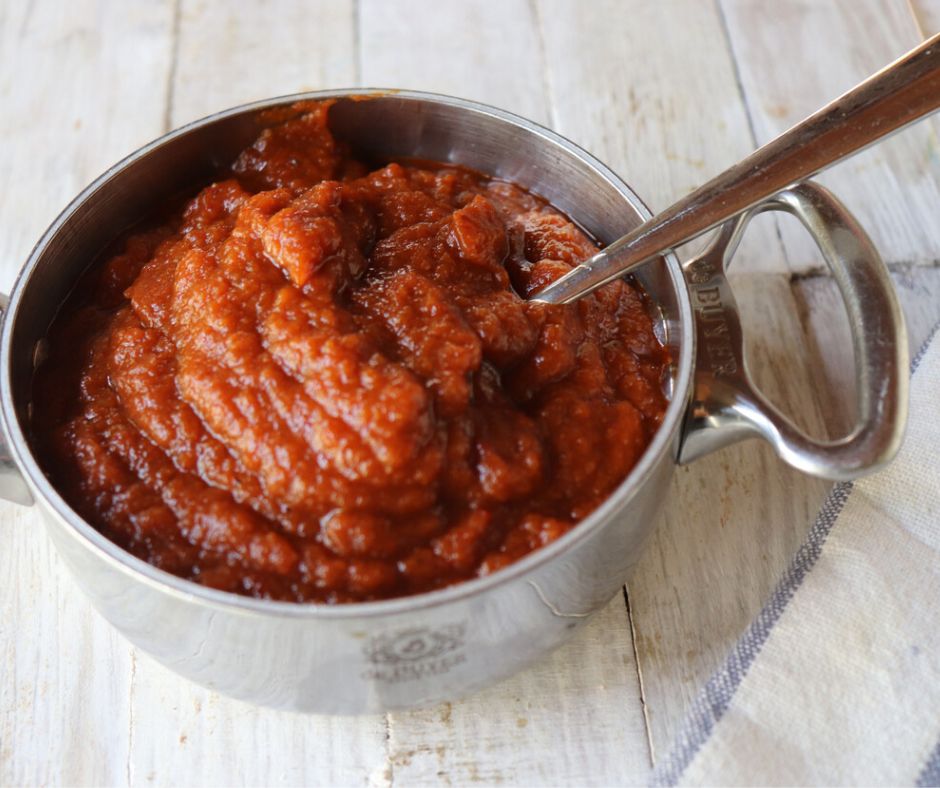 8. Tomate frito
Not all types of Spanish sauce are complicated or unusual; some are relatively uncomplicated and familiar. The fried tomato sauce is similar to what you'd find in Italy — a red sauce made with fried tomatoes, garlic, onion, olive oil and aromatic herbs, including bay leaves and sometimes basil. This Mediterranean-inspired sauce is immensely popular in Spain, mainly used for stews, broths and pasta dishes. This is Spain's version of your typical tomato sauce, and it's glorious when made with local ingredients.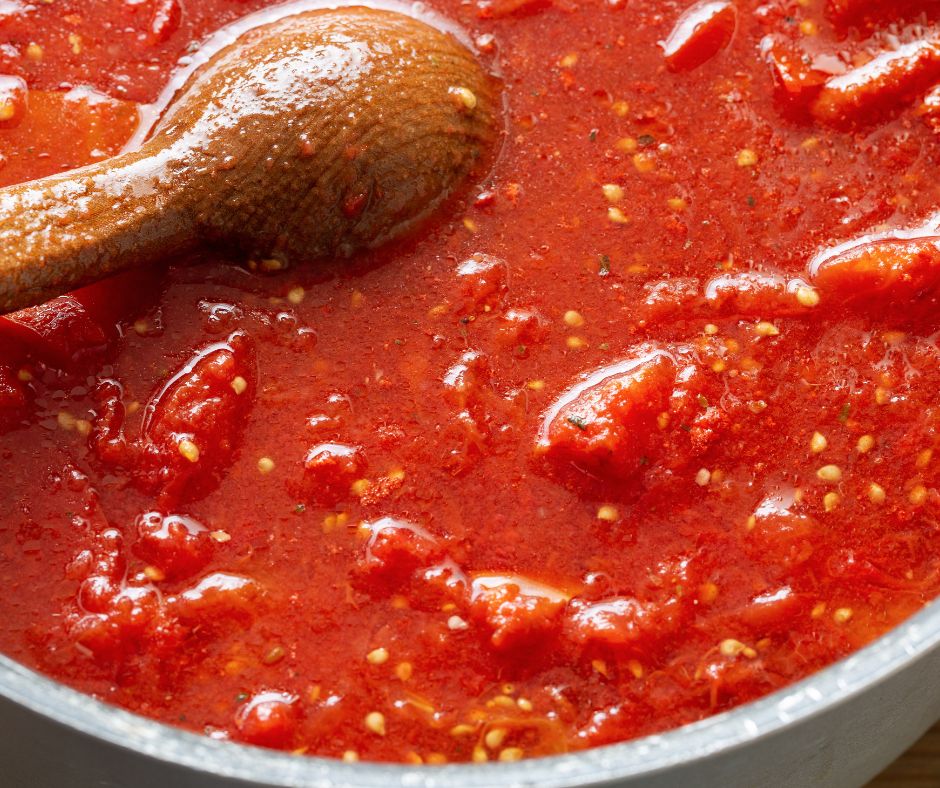 9. Sofrito
Remarkably similar to the French mirepoix and the Italian sofritto, the Spanish sofrito is stir-fried onion, garlic, peppers and tomatoes, cooked over a low flame to tenderize the ingredients. Seasoning this flavor base is common, and salt, pepper, paprika are the typical flavorings. What you get is a base to prepare a wide variety of stews, from slow-cooked meat to paella. The sofrito might not be a sauce to add to food, but it's a base for many dishes on the Spanish menu.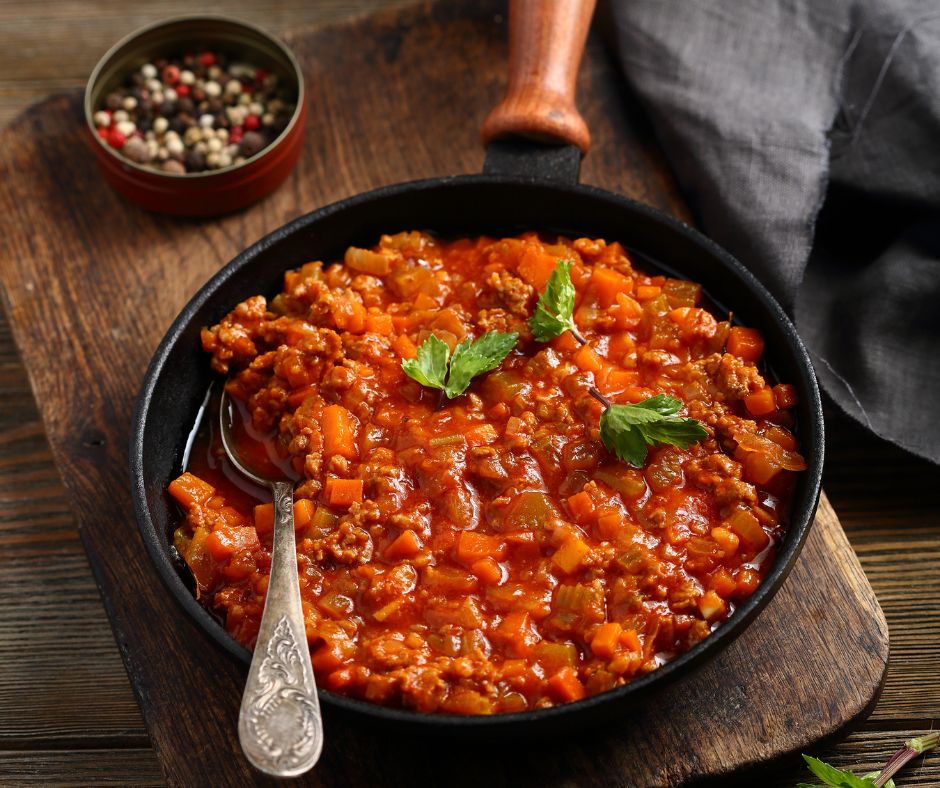 10. Scallop sauce
Known in Spanish as "salsa de vieira," this is a specialty in Galicia, "the Green Corner of Spain," where seafood is what's for dinner. Fried tomatoes, onion, garlic, a splash of vinegar and salt become a red, tangy sauce that complements scallops beautifully, but also any other bounties of the sea, from squid to octopus. Fish is also compatible with scallop sauce, as it gains color and flavor intensity when tossed with this bright sauce. Not all sauces complement seafood, but salsa de vieira does wonderfully well!
Explore the World Through its Flavors!
Spanish sauces are undoubtedly exciting. Now, explore other lands and cuisines — explore our Food Guide and learn more about your favorite dishes and ingredients. Food knowledge is a sure way to enjoy your meals even more.
You'll never stop learning about food and world cuisines, but it's always a great time to start. Food is culture, and it's best enjoyed with your friends and family! Let's explore the world through its flavors and make our time around the table more enjoyable!
At Le Gourmet Central, you can find all types of unique gourmet food including authentic Iberian cured ham from Spain, gourmet risottos and pasta from Italy, truffles specialties and so much more.
To find the best gourmet foods and gift baskets online, begin your search at legourmetcentral.com.