Let's just say making cocktails at home is as fun as ordering a round of drinks at a fancy bar, and perhaps it's better! That's because you get the chance to put your heart into your libations, and that's particularly important during fall, when you'll be entertaining your guests at this year's very first family reunions and dinner parties.
Here is our short but tasty list of cocktails to try this fall, authentic drinkable treats to take your get-togethers to the next level. Try these cocktails and choose your favorite seasonal drink. In fact, you don't even have to choose, make all three!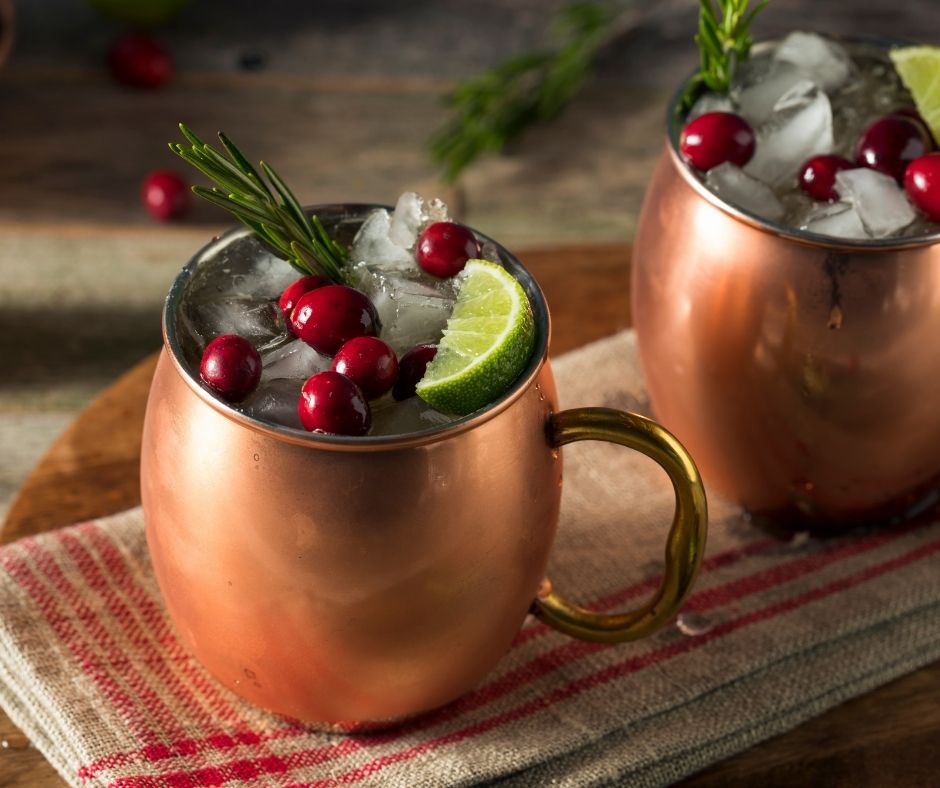 1. The Kentucky Rosemary Mule
The Moscow mule is a classic summery cocktail made with vodka, ginger beer and lime juice, but it has a cousin that's simply perfect for fall. The Kentucky Rosemary Mule calls for Kentucky bourbon instead of vodka. Although the rest of the ingredients remain, we're amping this one up with a splash of apple cider and a rosemary sprig!
Ingredients:
1.5 oz Kentucky bourbon
1 oz simple syrup
3 oz apple cider
3 oz ginger beer
½ lime, juiced
1 rosemary sprig
Directions:
In a cocktail shaker or any container with a lid, shake the bourbon with the simple syrup and the lime juice. Pour in a copper mug filled with ice and top with equal parts apple cider and ginger beer. Stir gently. Garnish with a rosemary sprig, light it with matches before serving to release the most delicious smoky scents.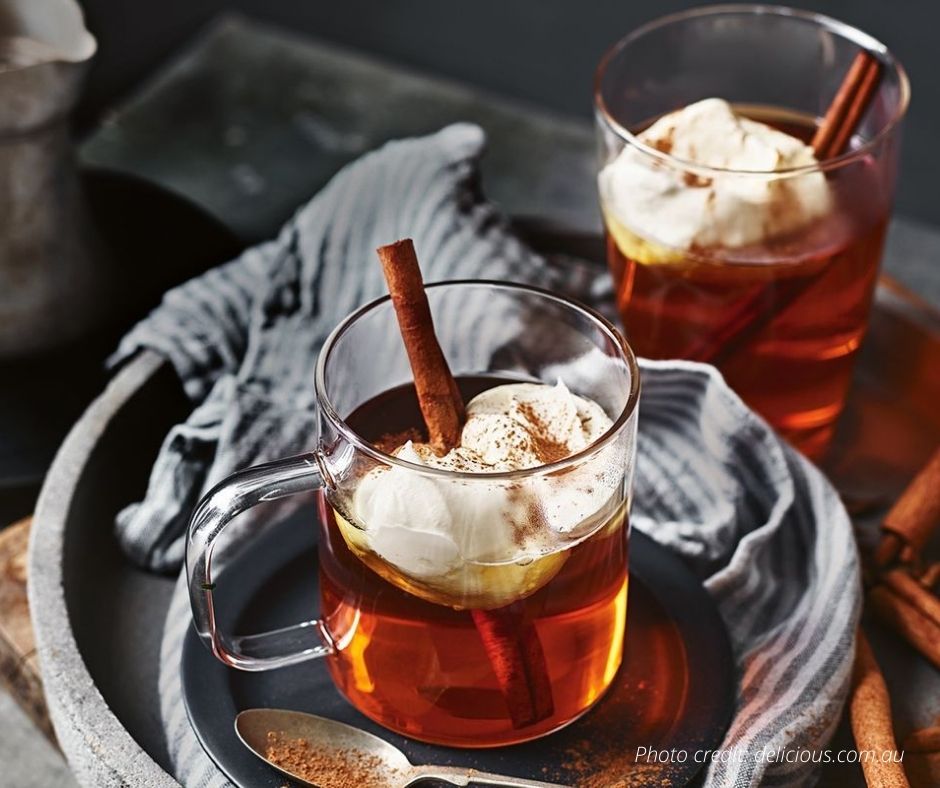 2. The Apple Pie Toddy
Apple pies are a synonym for fall, but why eat slice when you can drink it? Here's a fun recipe for a warm cocktail, an apple hot toddy that is a dessert on itself! We're using Irish whiskey for this one, for its mild flavor, and elevating it with apple cider, spices and heavy cream!
Ingredients:
1.5 oz Irish whiskey
3/4 cup apple cider
1 cinnamon stick
1/2 tsp vanilla extract
1 tbsp honey
Whipped cream as a garnish
Crushed Graham crackers as a garnish
Directions:
Heat the apple cider on the stovetop with the cinnamon stick, honey and vanilla. Pour the Irish whiskey in a mug and top it with the strained apple cider. Garnish with whipped cream and crushed Graham crackers.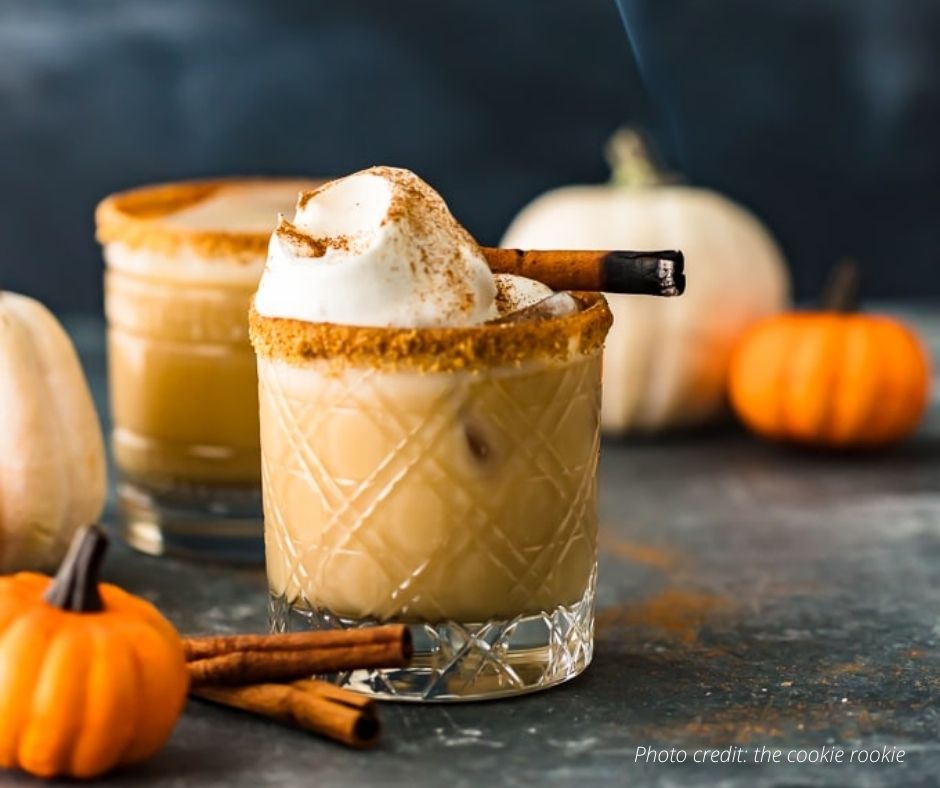 3. Pumpkin White Russian
Pumpkins are quintessential fall ingredients, and they can play a role in cocktails as well. Here, in a short, layered drink, inspired by the White Russian. This colorful cocktail is as pretty as it is tasty!
Ingredients:
1 oz sweetened pumpkin puree
1.5 oz vanilla-flavored vodka
1.5 oz half & half
1/2 tsp vanilla
1 tsp granulated sugar
Directions:
Stir the pumpkin puree with the vanilla vodka. Pulse with a hand mixer if needed until well incorporated and set aside. Whisk the half and half with the vanilla and sugar until frothy. Pour the pumpkin mixture into a rocks glass over ice and gently pour the half mixture to create a creamy layer.
What are Your Favorite Cocktails for Fall?
Of course, no number of cocktails will ever be enough to quench our thirst during the beginning of the holiday season. After all, we need to stay warm somehow! Still, we hope you enjoy our selection for this year's heartwarming cocktails that will make your reunions much more fun!
Put together a fall-worthy dinner party, bake a pecan pie and roast a turkey. Most importantly, make a round of seasonal cocktails for fall that will swoon your friends and family off their feet. The holiday season has officially started and on the right foot! Cheers!
Need Glasses for your Fall Cocktails?
To find the best cocktail glasses and barware for this season, begin your search at legourmetcentral.com
We offer the best selection of fancy and classic cocktail glasses to complement your top bar.