Pintxo Tortilla
Servings: 5-6
Ingredients:
Preparation:
STEP 1
In an oiled frying pan, sauté the red bell pepper, potatoes, and onions on low heat.
STEP 2
Crack the eggs into a bowl; then add the pepper, potatoes, and onions from the pan. Mix it all together.
STEP 3
Pour everything into a skillet or nonstick pan, cover it with a lid and cook for 5 minutes over low heat.
STEP 4
Flip it over, cook for 2 more minutes, and let the tortilla slide off the pan onto a plate. Cut it into slices
STEP 5
Spread a thin layer of Alioli Sauce on the baguette slice, place 1 slice of tortilla, put a toothpick (Pintxo is the Spanish word for thorn) in each of them.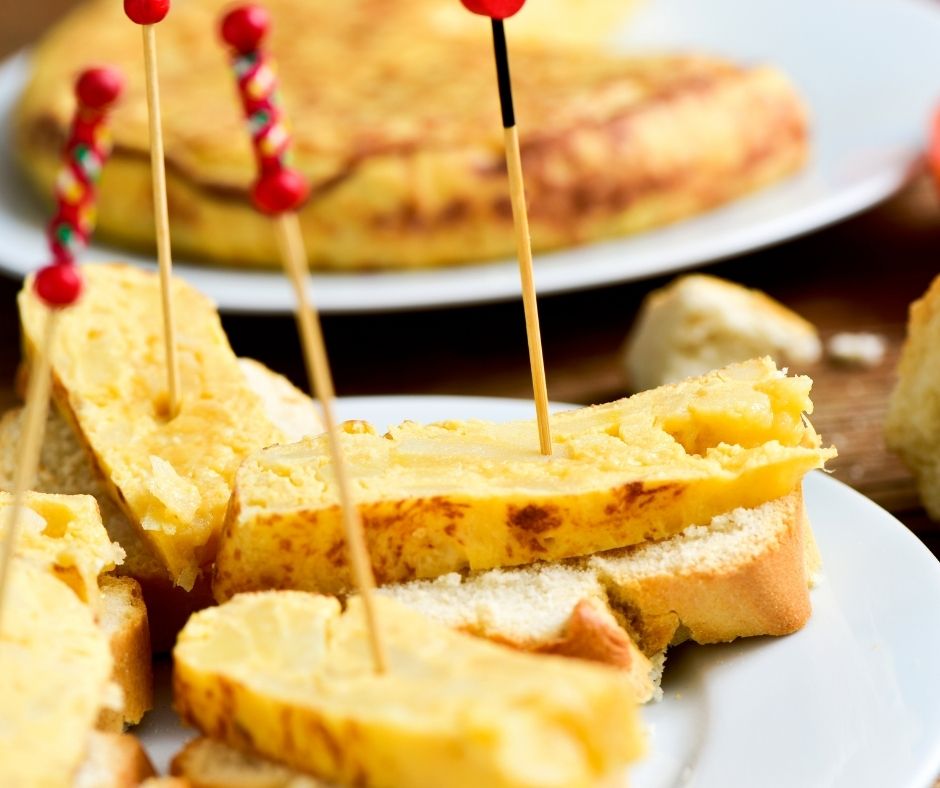 Sardine, Piquillo Pepper, and Manchego cheese
Servings: 12
Ingredients:
Preparation:
STEP 1
Brush both sides of the baguette slices with olive oil, then place them on a baking sheet. Lightly toast the bread directly under the broiler until golden brown, 30-seconds to 1 minute per side.
STEP 2
Remove the bread from the broiler and rub the top of each baguette slice with the cut side of the garlic.
STEP 3
Place a slice of Whole Confitted Piquillo Peppers, followed by a sardine fillet. Return the baguette slices to the broiler and broil for 2 minutes.
STEP 4
Secure each topped baguette slice with a toothpick and serve immediately.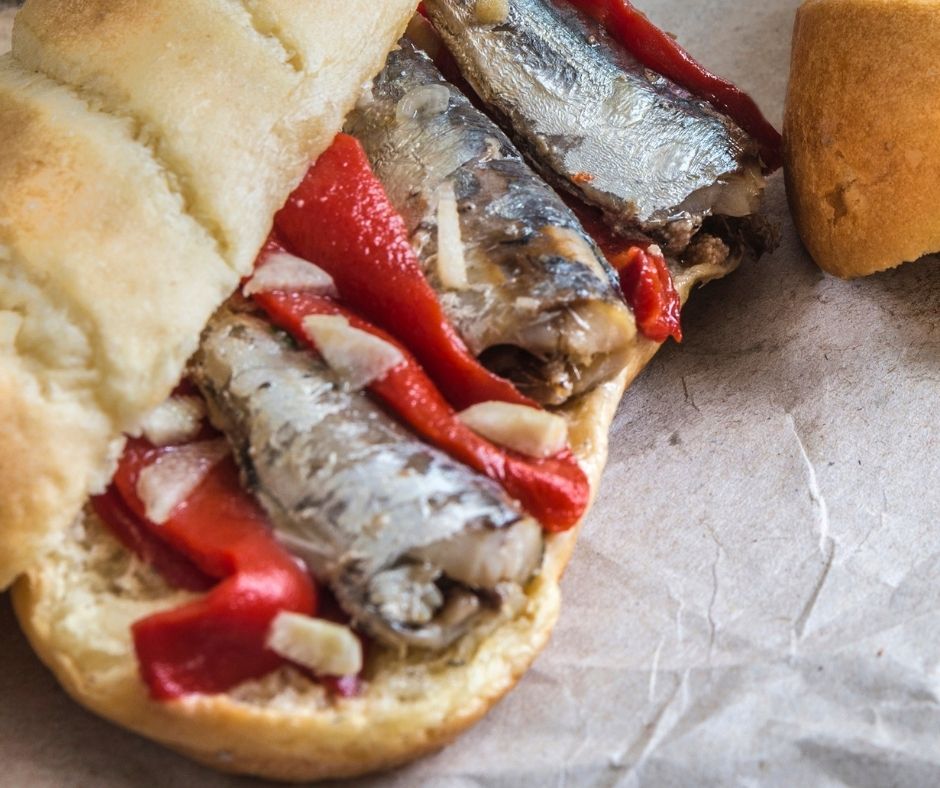 Tuna and Potato with Alioli
Servings: 12
Ingredients:
Preparation:
STEP 1
In a medium bowl, mix the bell peppers with the onion, canola oil, vinegar, and a generous pinch each of salt and pepper. Cover the bowl with cling wrap paper and let it stand at room temperature for 1 hour.
STEP 2
In a saucepan, cover the potato with water and bring to a boil. Add a generous pinch of salt and simmer over moderate heat until tender, 20 to 25 minutes. Drain and cool; peel and thinly slice.
STEP 3
Spread each toast with Alioli Sauce. Top the toasts with the potato, flaked tuna, pepper mixture and cornichons. Serve.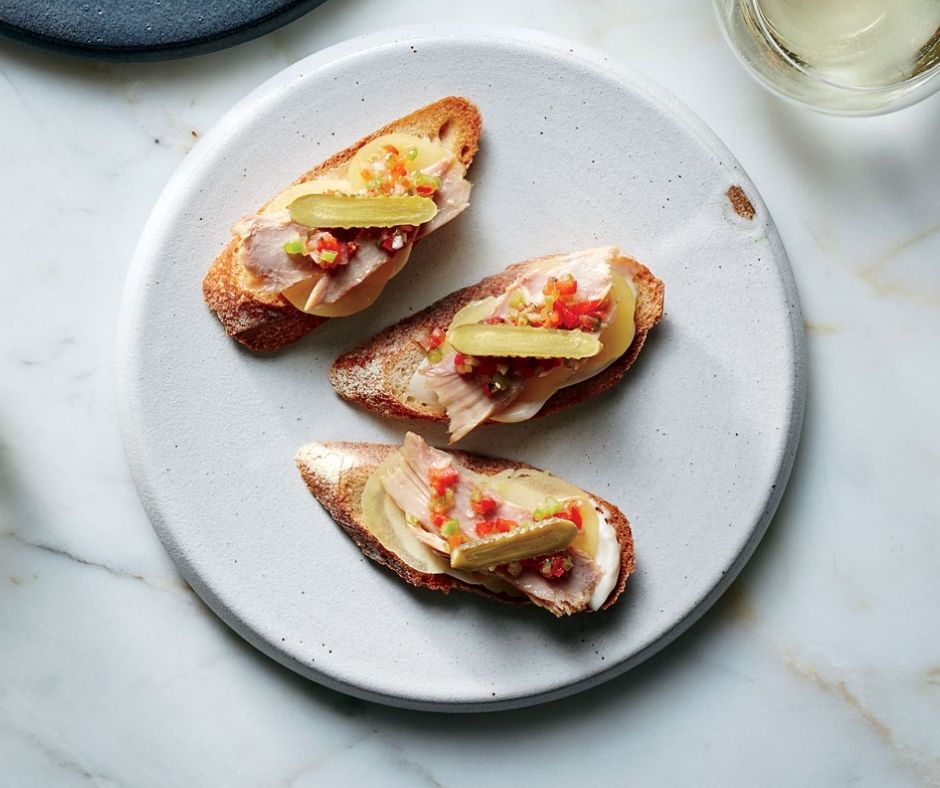 Goat Cheese and Caramelized Onion
Servings: 12
INGREDIENTS:
PREPARATION:
STEP 1
Heat the oven to 325°F (160°C). Brush the olive oil on the baguette slices and place them on a baking tray. Top each one of them with a large slice of goat cheese and bake for 5 minutes or until lightly toasted.
STEP 2
Top each slice of bread with a heaped teaspoon of onion and a heaped teaspoon. Garnish with Balsamic Vinegar and serve at room temperature.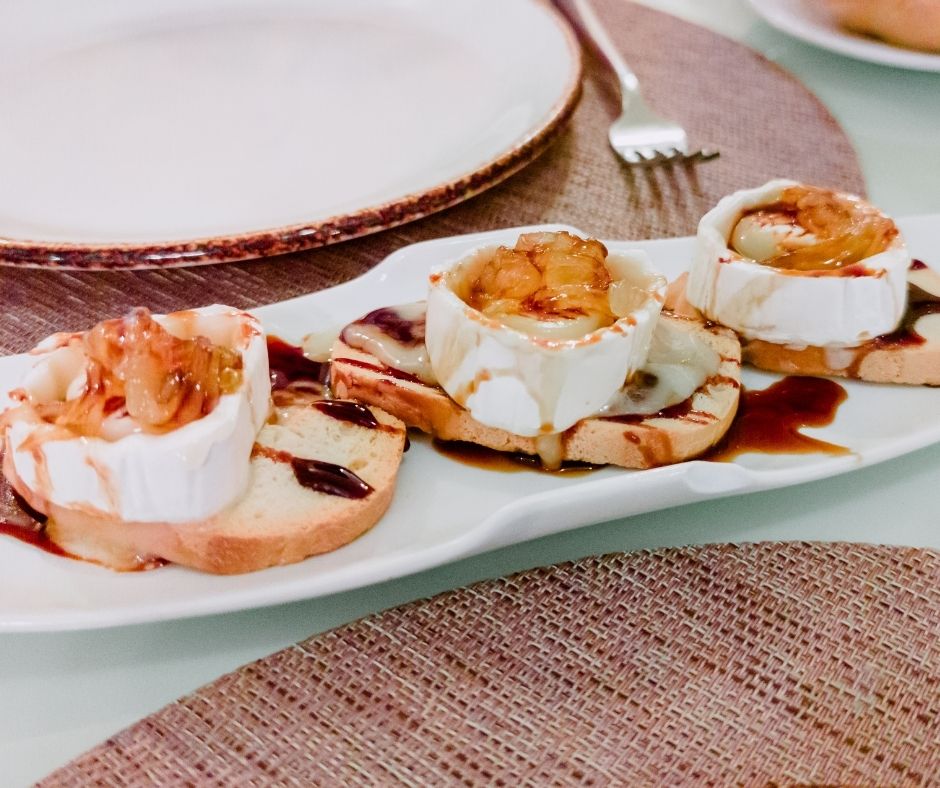 Sobrasada Pintxo With Honey and Manchego Cheese
Servings: 12
Ingredients:
Preparation:
STEP 1
Spread the sobrasada on the top of each slice of baguette. Try to spread it through the whole bread.
STEP 2
On the top of the sobrasada, add some honey with a spoon.
STEP 3
Cut thin slices of the Manchego cheese and put them on top of the honey.
STEP 4
Preheat the oven to 180°F. Put the pintxos on a tray and cook them till the cheese melts down, be aware not to burn them. Decorate with parsley and eat them warm.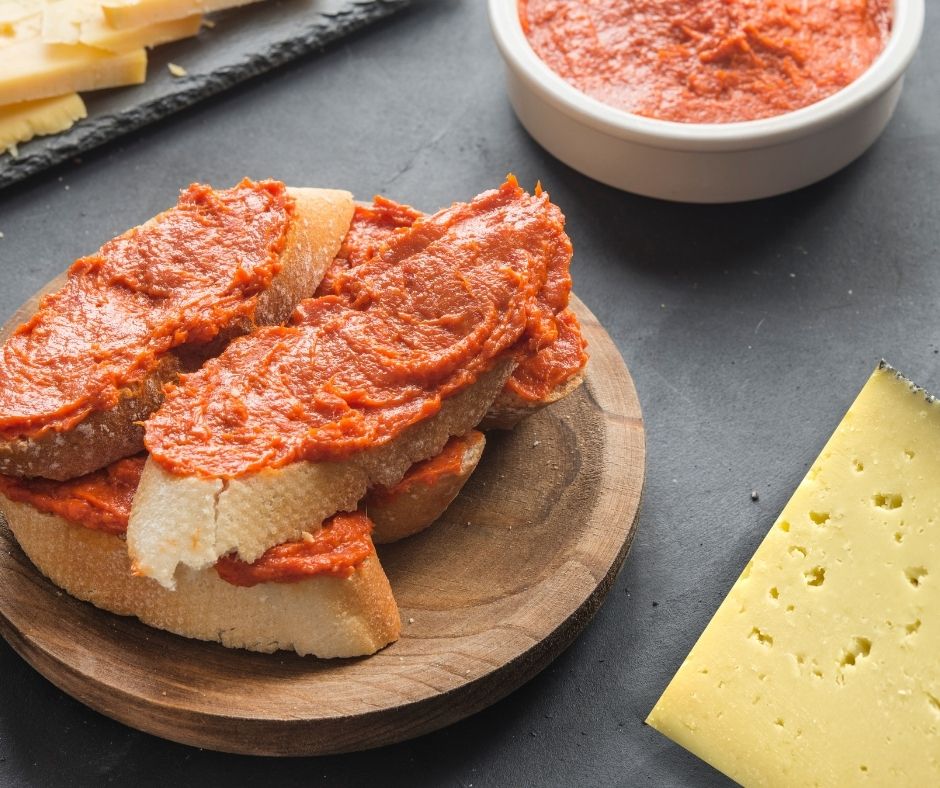 At Le Gourmet Central, you can find all types of unique gourmet food including authentic tapas ingredients from Spain, gourmet risottos and pasta from Italy, truffles specialties and so much more.
To find the best gourmet foods and gift baskets online, begin your search at legourmetcentral.com.