Winter doesn't have to be all that hard. Sure, for many, we're talking about freezing temperatures, literally, but there are many ways to stay warm during the coldest months of the year. One of them is spending time with your loved ones around the table, and we can help with that.
Here are eight wonderful gourmet foods to try this winter. This time, all delicacies from Spain, in case you didn't know, an exciting winter destination! From the most flavorful stuffed peppers to tender octopus, this is our list of authentic gourmet comfort food for the chilly season. These savory treats will surely keep you warm! We also sneaked in an Italian delicacy you'll surely love, so let's get started!
1. Spanish Roasted Vegetables
You might not find a great variety of fresh produce in winter, but worry not — that's where preserved veggies come in. Rosara is an artisan preserve producer at the heart of Navarra in northern Spain, and they make extraordinary fire-roasted veggies. The prominent red piquillo peppers mingle with tender eggplants and onions in premium olive oil for a fabulous and healthy option. Try these over toast or as a side dish for meat or fish.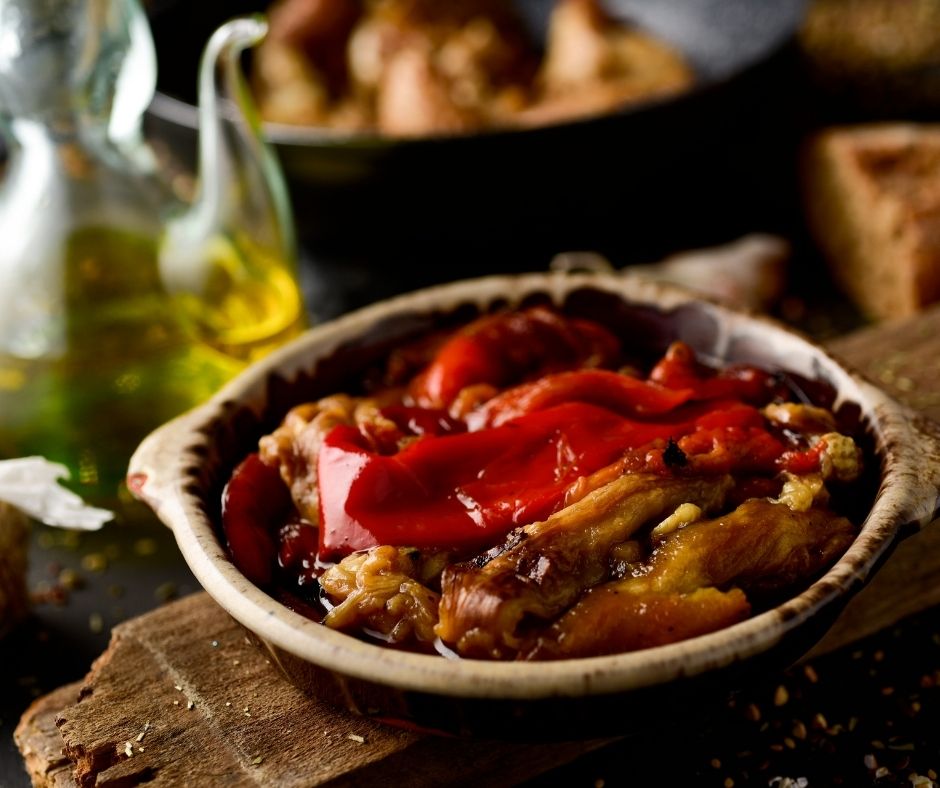 2. Romesco sauce
Romesco will undoubtedly become your favorite go-to sauce, especially for fish (it's terrific with veggies, grilled meats and eggs, too!) The tomato and roasted almond combination is unbeatable . And although there are many brands for romesco sauce in the market, none are as authentic as what comes out of the kitchen at Matiz, an artisan producer in Spain. Matiz's Romesco sauce is the very definition of Catalan flavors.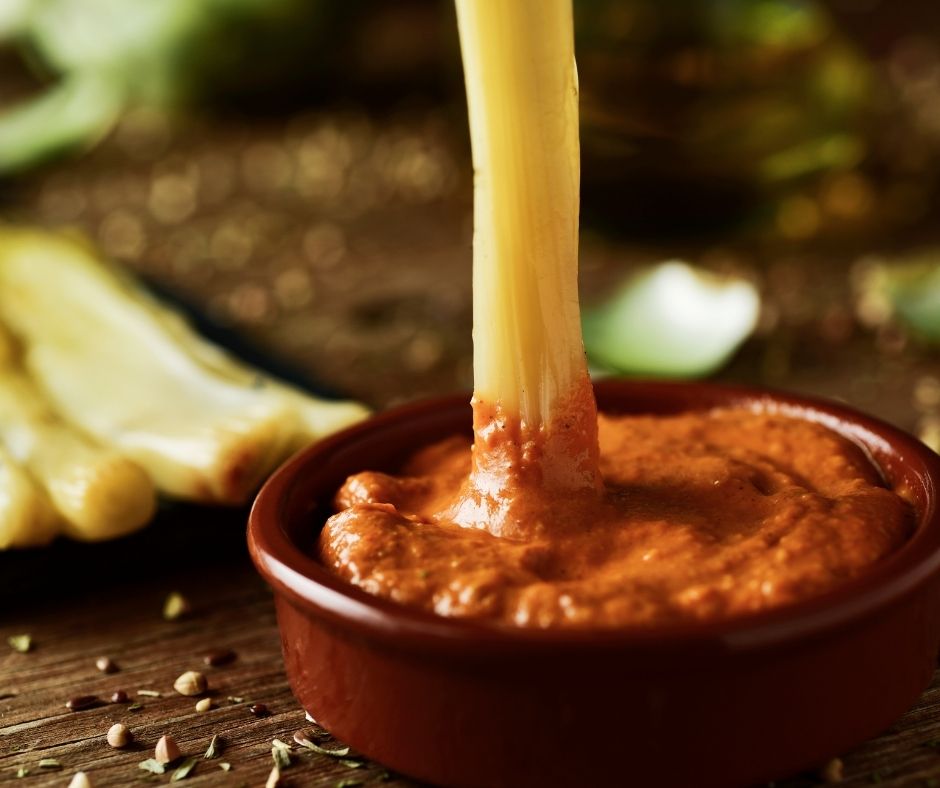 3. Piquillo Peppers stuffed with Porcini Mushrooms
Two of the most illustrious Spanish gourmet products come together in this exceptional gourmet gift for yourself or your loved ones. The brightly colored piquillo peppers are the perfect vessel to hold creamy bechamel with tender "boletus" or porcini mushrooms in a stuffed one-biter that will make your eyes roll back in satisfaction. This is a beautiful addition to your next tapas night.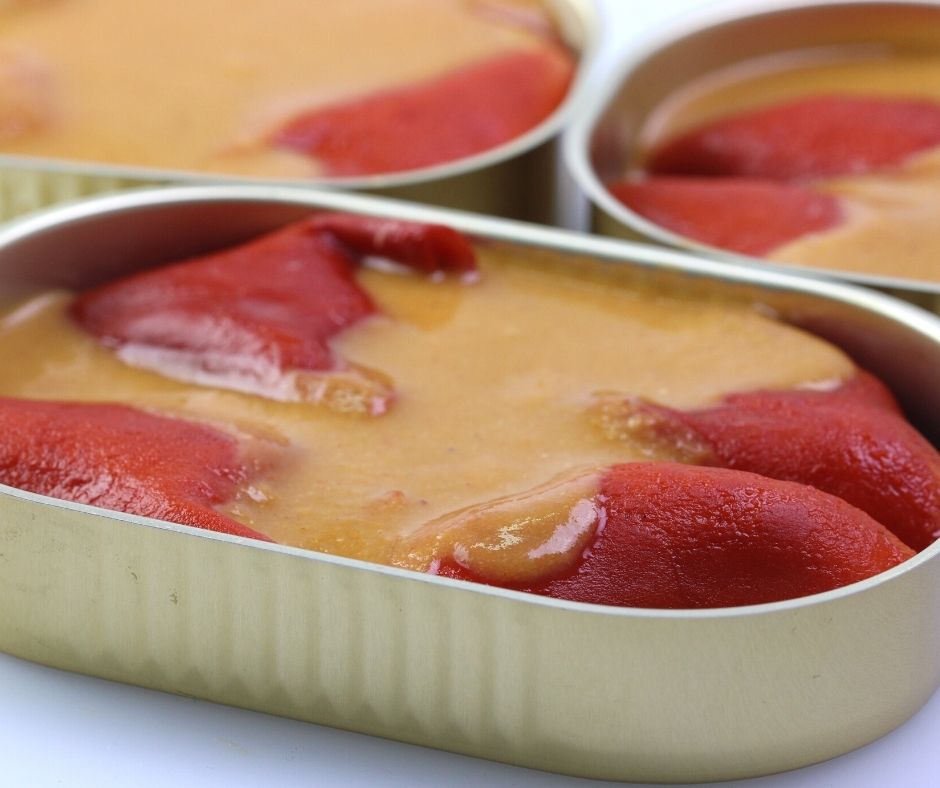 4. Artichoke hearts
Who would have guessed inside the spiny artichokes we would find an authentic culinary treasure? Artichoke hearts melt in your mouth, especially when they're of the highest quality, and that flavor! It's hard to find gourmet food as cozy as artichoke hearts. Try these treats straight from Navarra — they're picked at the perfect ripeness and preserved in high-quality olive oil.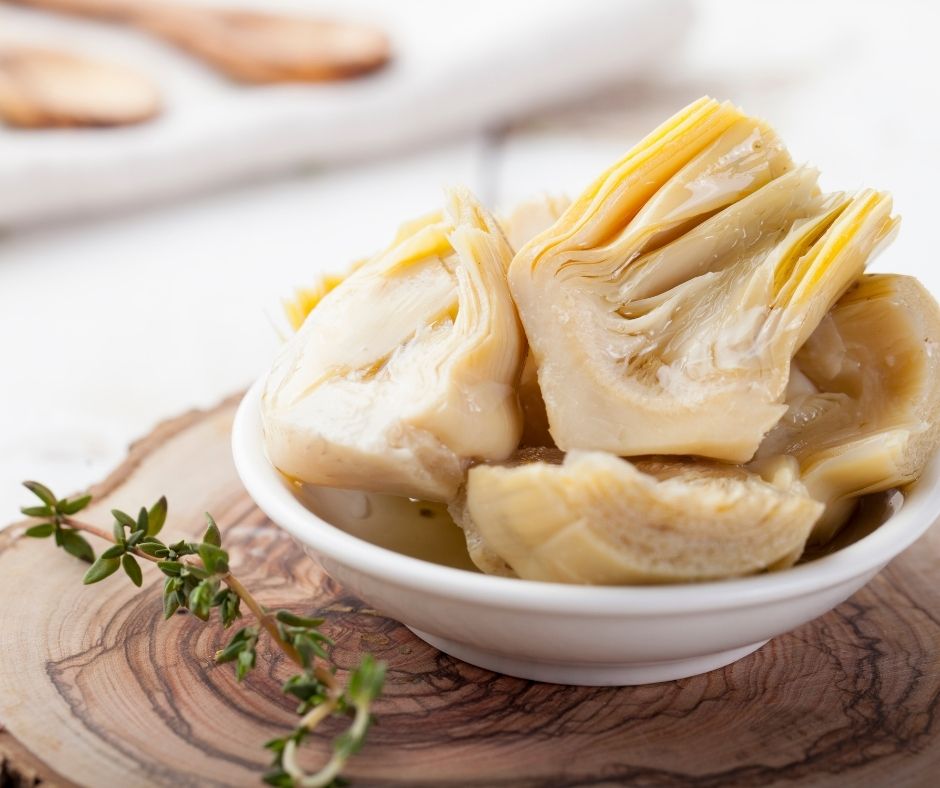 5. Gourmet Risotto
If you enjoy creamy risotto, then gourmet risotto will swoon you off your feet. This variety pack includes Organic Porcini Mushroom Risotto, Truffle Risotto and Saffron Risotto . And we won't lie, it's hard to rate one over the others — they're all fantastic! The secret is in the carnaroli rice, a premium alternative to the more common arborio rice. Try this risotto and discover the difference yourself.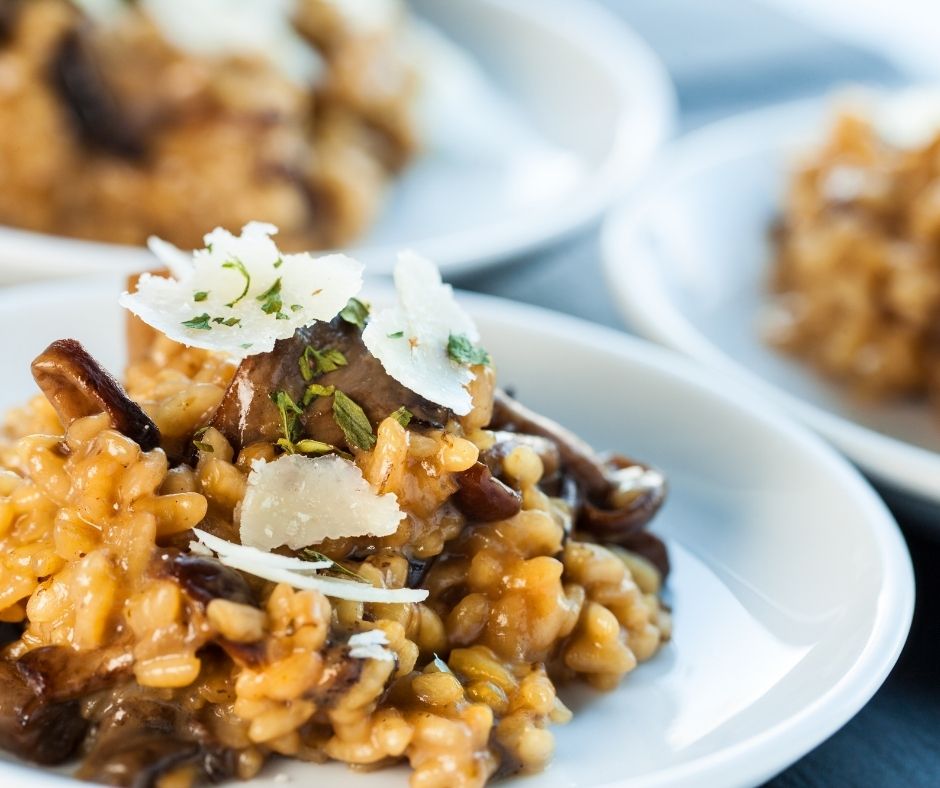 6. Craft Seafood cream
Winter is the perfect time to enjoy warm soups and creams, and they come in all colors and flavors. Our favorite? Rosara's Seafood Cream. The artisan producer makes the broth for this cream with Norway lobster, eel, shrimps and ripe tomatoes for a soup that brings out the best of the sea's bounty. You'll never buy commercial canned cream again — artisanal creams are much better!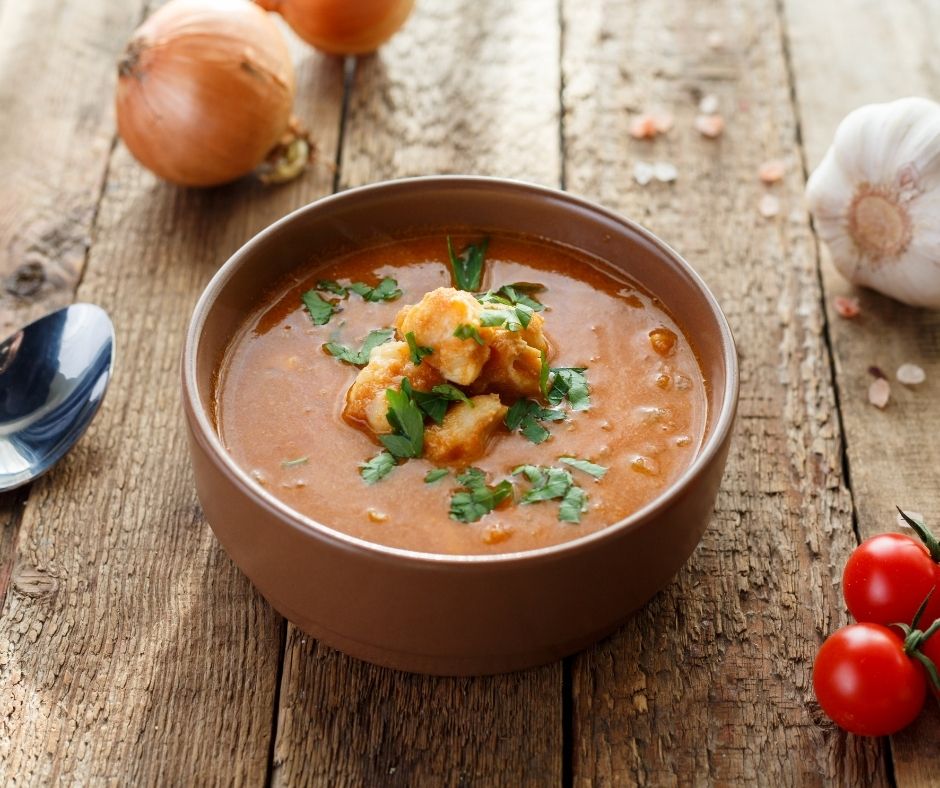 7. Asturian White Beans
Spanish people love their white beans, and they can make magic out of them. Tender, meaty and intensely flavorful, white bean stews are a flagship dish in the region. You might not know this, but white beans are deliciously compatible with clams, and this sea-scented stew is proof of it. It comes without saying Asturias is a premium source for high-quality clams.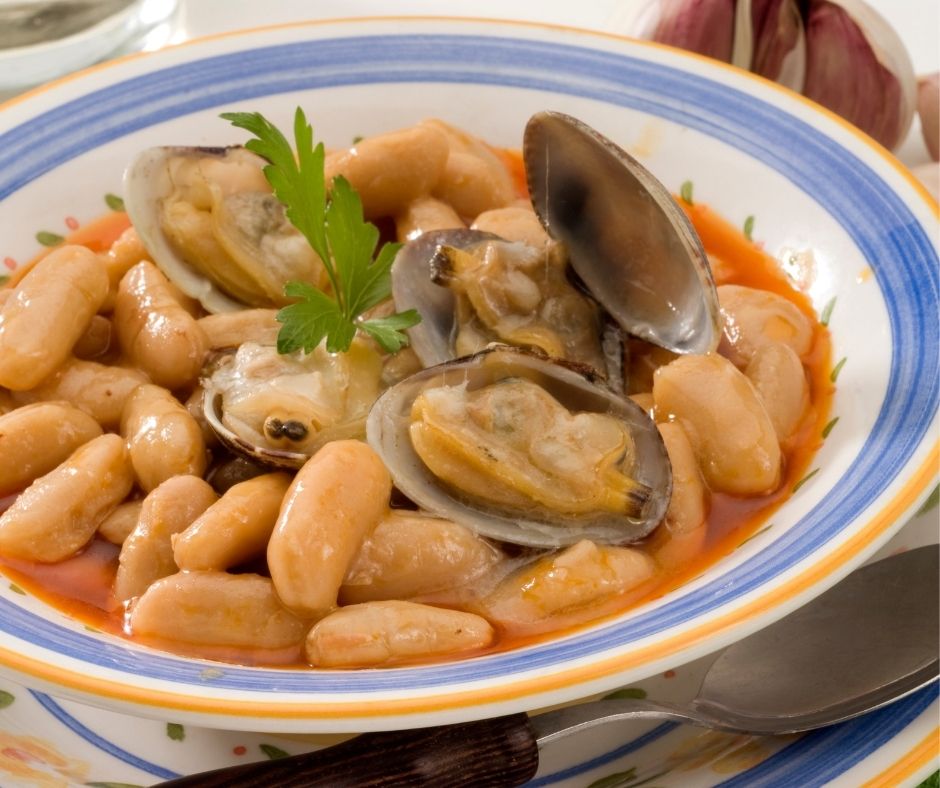 8. Pulpo a la Gallega
Last but not least, stay warm this winter with the famous Galician-style octopus, an all-time classic and a wonderful winter delicacy as well. The octopus is seasoned with smoky paprika and cooked until tender — people travel to Spain to try this extraordinary dish alone. Well, now you can enjoy it at home, thanks to Conservas Ramon Peña, an acclaimed producer established right there on Spain's Atlantic Coast.
At Le Gourmet Central, you can find all types of unique gourmet food including authentic Iberian cured ham from Spain, gourmet risottos, truffles specialties and so much more.
To find the best gourmet foods and gift baskets online, begin your search at legourmetcentral.com.