Spain is well known for its cured meats, hams, olives, spicy potatoes and more. These all come together in small plates called tapas. That's what we call a meal!
Amongst the most exciting yet lesser-known cured sausages in the country, you'll find sobrasada. This authentic delicacy is meaty, spicy and fatty, and it has incredible versatility in the kitchen.
If you love cured meats, air-dried ham, and other premium agricultural products, then you'll find sobrasada quite appealing!
Le Gourmet Central, in addition to offering you the best Iberian Sobrasada from Spain, will try to explain to you in this article, everything that any lover of sausages would want to know about Sobrasada, one of the most decadent cured meat in the Spanish repertoire. And if you think this is just another cured meat, think again! There's nothing like authentic sobrasada.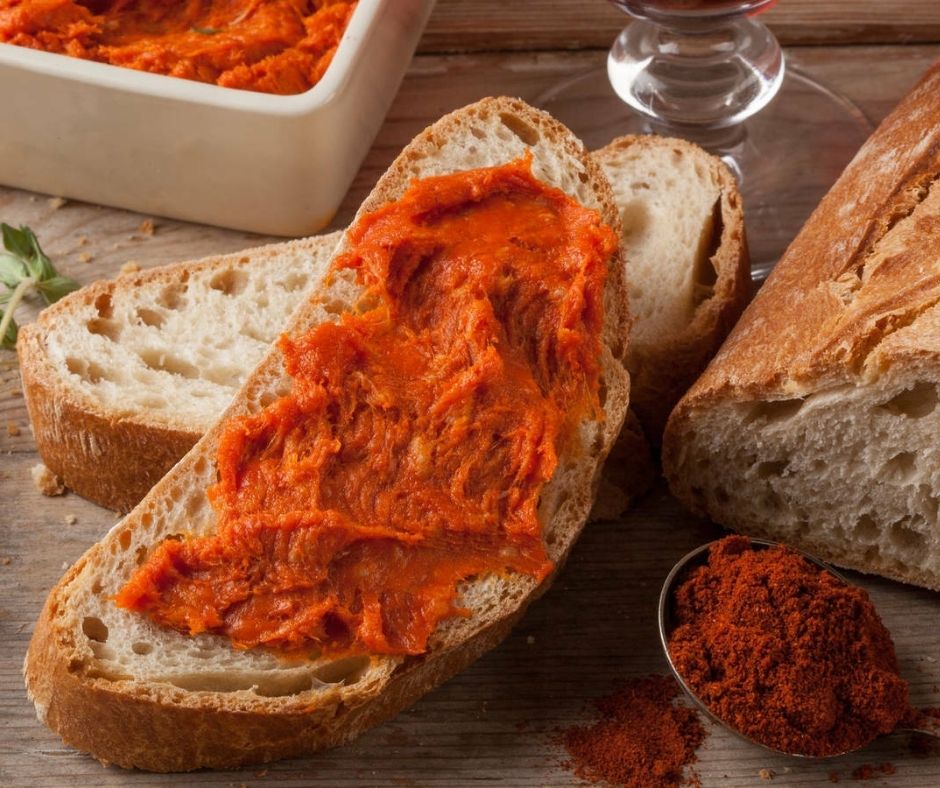 What is Sobrasada?
Sobrasada is a cured sausage made with premium pork meat, salt, black pepper and pimentón or sweet red pepper. The mixture is then stuffed inside a tripe and slow cured to perfection.
Sobrasada is a specialty of Mallorca, a Balearic island located in the Mediterranean sea. The sobrasada is an incredibly soft cured sausage, so soft you can spread it on bread and eat it as-is in summer!
The specialty is a traditional product protected by European law, and it always contains between 30-60% lean meat, 40-70% bacon, salt pepper and spices. And although every family in the Spanish islands has its own recipe, they're all authentic masterpieces to enjoy all year round.
How to Enjoy Sobrasada?
There are many types of sobrasada and varies according to the size of the intestine or gut that contains it. Some come in the form of thin and long sausages, and others are big and thick, they can even weighs between 4 and 30 kg. Some are half cured, and others are cured all the way through. It is a good idea to know what you have in front of you before enjoying it. Only fully cured sobrasada can be enjoyed raw.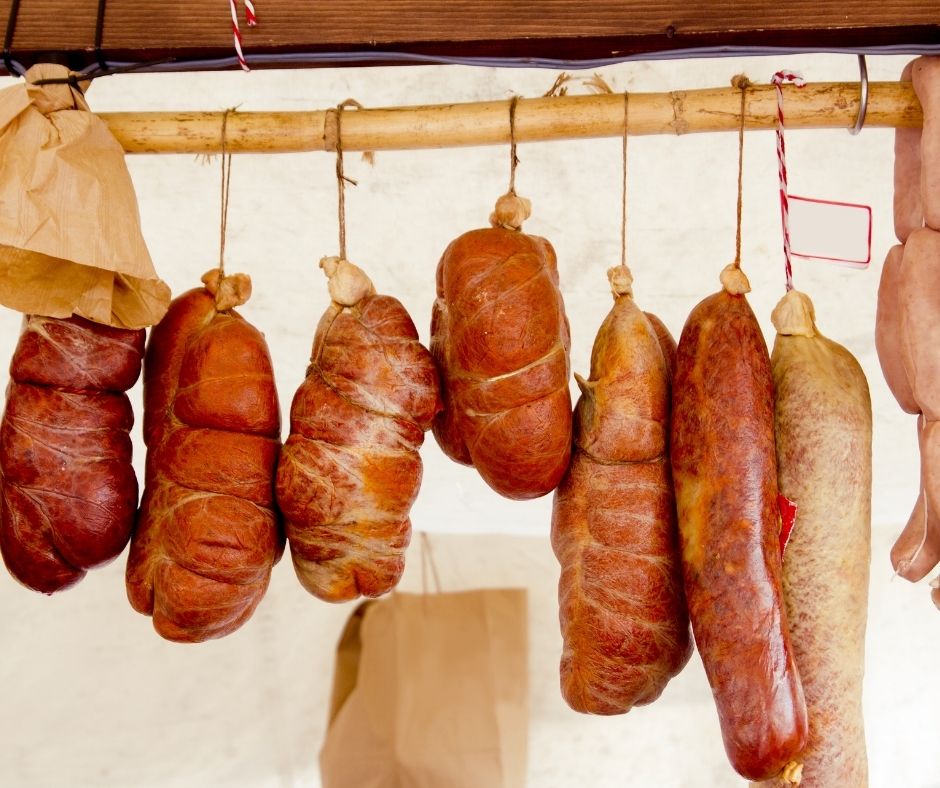 Spreading sobrasada on bread is typical, and you can drizzle it with honey or jam or a sweet and savory bite hard to forget. You can also use sobrasada to flavor rice, make quiche, or a mixed with fried eggs.
How is Sobrasada Cured?
To make sobrasada, qualified producers mince selected pork meat — it's not ground but finely chopped. Then, the meat is combined with pimentón, salt and pepper. There are no artificial flavorings or colorants in authentic sobrasada.
The sobrasada is slow cured. It loses moisture and ferments naturally for between six to twelve weeks, gaining flavor and texture complexity. Finally, the sobrasada is stuffed in tripe, shaped into sausages or packed before it's shipped worldwide.
What makes sobrasada so special is its simplicity — it's cooked and shaped by time. The result, though, is everything but ordinary.
Are You Ready to Try Sobrasada?
If you're into gourmet experiences, authentic gastronomic meals and delectable traditional food, sobrasada is for you.
There's no other cured meat in Spain like the sobrasada, and that's saying something. After all, ham and meat are a specialty in the Iberian country. Well, sobrasada might just be its most prized hidden treasure.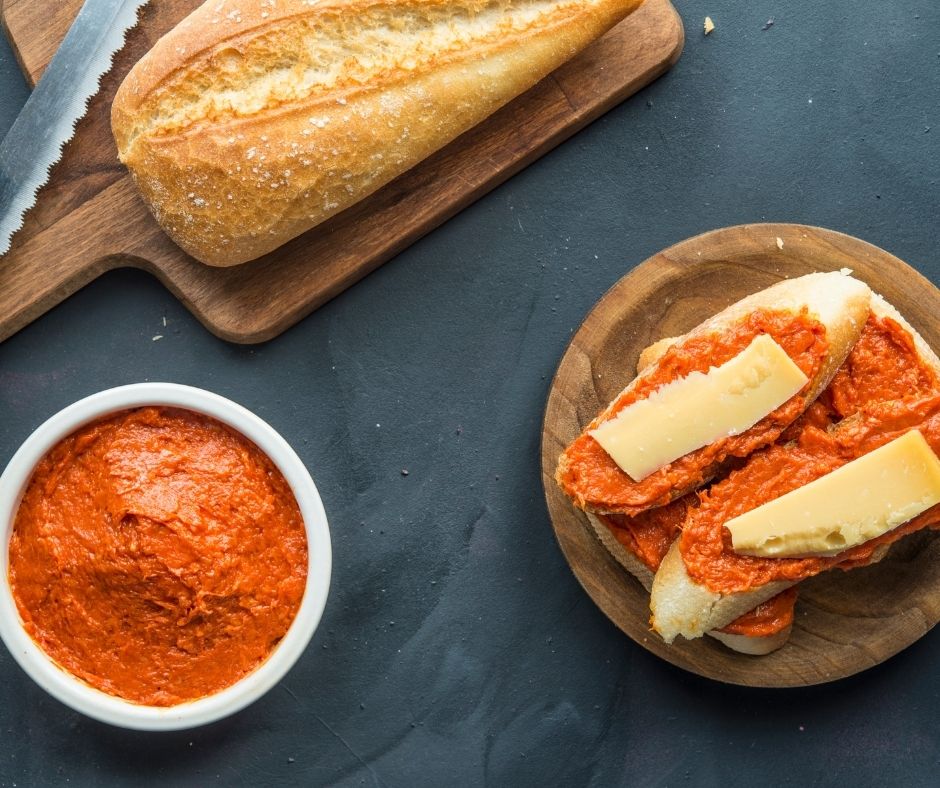 At Le Gourmet Central, you can find Iberian cured meat including authentic Iberian Sobrasada made out of Iberian porks by Fermin, one of the leaders in producing cured meat in Spain.
To find the best gourmet foods and gift baskets online, begin your search at legourmetcentral.com.