The holidays are all about getting together with friends and family around the table for memorable meals. Everyone brings out their finest recipes to put together authentic feasts. Wine and cava are passed around, and everyone has a wonderful time.
Still, what most people cherish about the holiday season are the sweet treats that make the season so exciting! After all, it's around Christmas that the finest sweet treats, cookies and pastries are customary. In Spain, that means turrón, and there's no other holiday sweet treat like it. Learn more about Spanish turrón and why you'll love it.
What is Spanish Turrón?
Turrón is a sweet Spanish specialty that goes back to Islamic Spain, during which Arab traditions merged with Spanish customs to create a wide range of culinary specialties.
The word "turrón" comes from the Latin "torrere," which means 'to toast' and is now used for these special treats.
Turrón goes back to the Middle ages, and it's still made the same way. Not dissimilar to nougat, turrón is made with sugar and honey, cooked and combined with roasted almonds, bonded with egg whites and shaped into attractive tables or cakes. It has been a seasonal treat for the holidays for centuries, and everyone in Spain looks forward to the first turrón of the year. Now, you can too!
Types of Turrón
Not all turrón is created equal. The sweet delicacy is a specialty in Valencia, Catalonia and Castilla-La Mancha, and some small towns specialize in making these palate-coating, nutty treats. You'll find two main types of Turrón:
Hard Turrón or Turrón Duro. A specialty from Alicante with a crackly bite often made with the famous whole Marcona almonds, egg whites and sweetened with honey.
Soft Turrón or Turrón Blando. Typical in Jijona, this one is smoother and silkier. Craft producers also made this soft specialty with honey, sugar, egg whites and honey, but it has a much butterier mouthfeel and a softer bite.
Other turrón specialties exist and are quite lovely! From chocolate turrón rounds to almonds filled with turrón, an artisan delight. These extraordinary, seasonal sweets go back to the 15th century and are as popular as ever!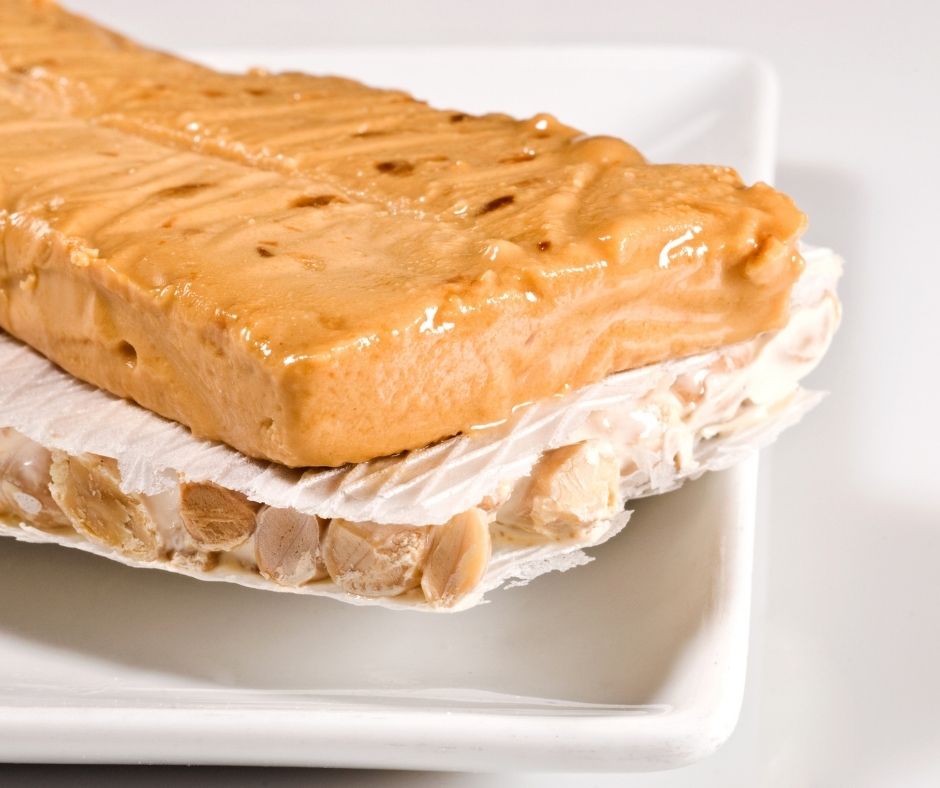 Turrón Is a Great Gift!
Every household in Spain offers their guests turrón during the holidays, and the almond-scented treat is a superb gift! No hamper basket is complete with at least a soft and a hard tablet of turrón. The best part? Turrón is universally appealing. Spanish people love turrón, of course, but they're easy to enjoy by everyone of all backgrounds — turrón is festive, no matter where you are in the world.
If you're looking for an excellent gift for a foodie friend or your work associates, turrón is more than a sweet; it's centuries of history, tradition and, of course, a decadent delight, all in one.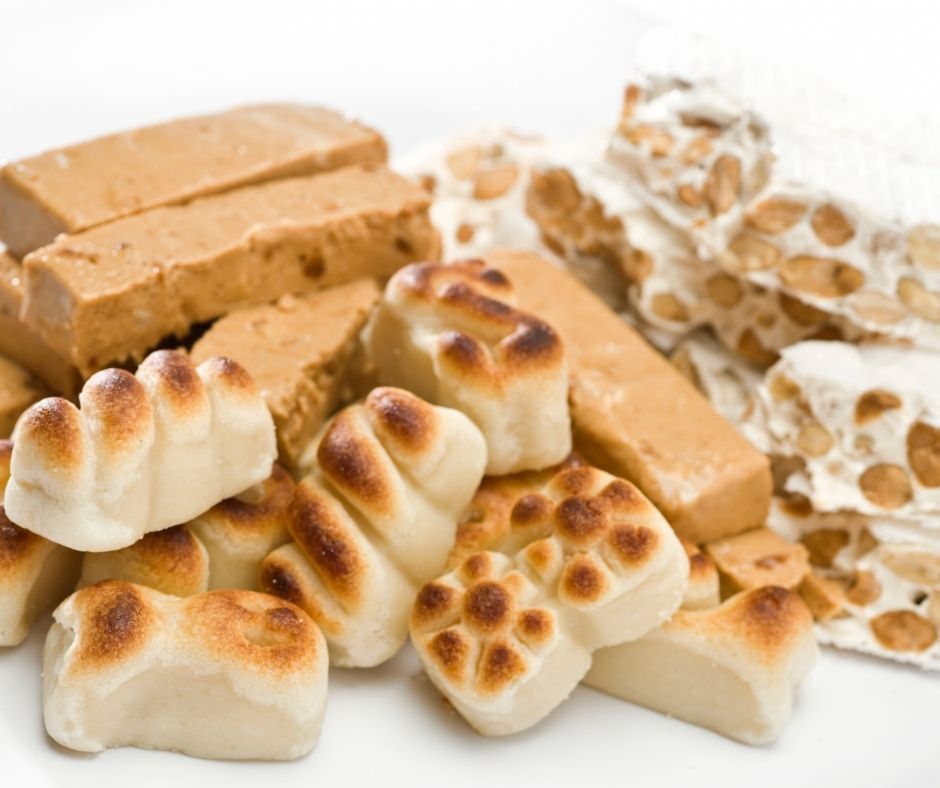 Make Turrón Your Own Tradition
Once you try turrón for the first time, you'll want to enjoy it every year during the holidays. You can't say the same thing about any sweet treat. Turrón is larger than life, and although ancient, it's always trendy.
Isn't exploring foreign culinary traditions a fantastic way of touring the world within the comfort of your home? Well, turrón is your passport to Spain's most cherished holiday sweet specialties.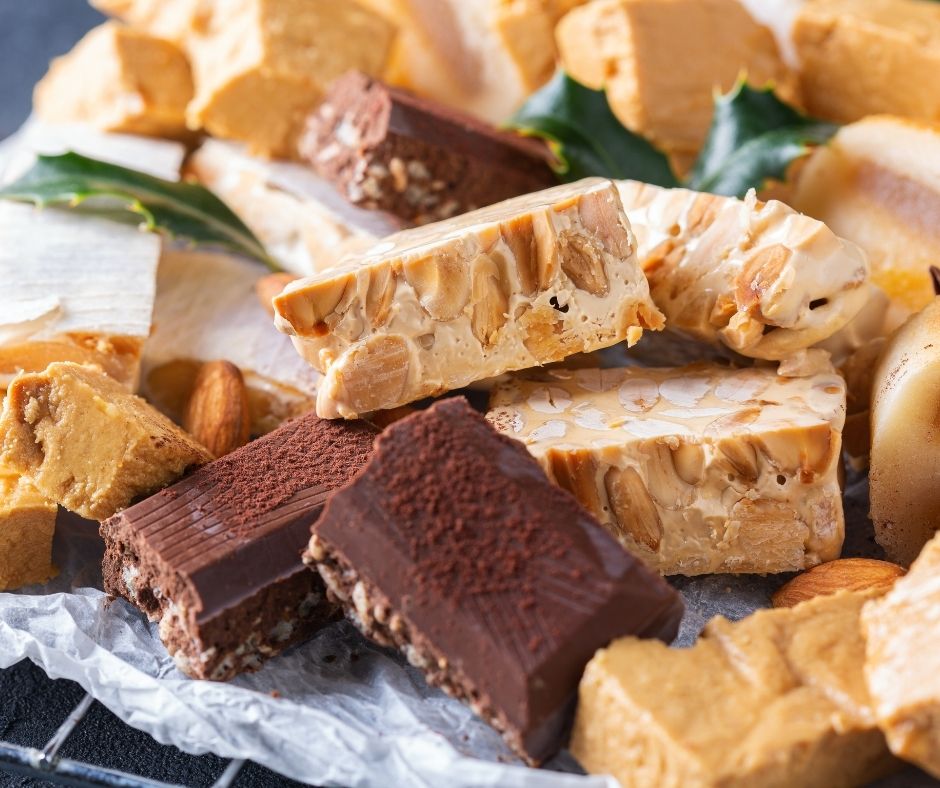 We offer a wide collection of turron and Spanish holiday sweet treats like almond filled delights, marzipans, milk chocolate cookies, almond crumble cakes or cocoa truffles. To find the best gourmet sweets for the holidays and gourmet gift boxes online, begin your search at legourmetcentral.com.
Learn more about gourmet foods with our Gourmet Guide