Servings: makes 12 tartlets
Prep time: 30 minutes
Cook time: 25 minutes
Ingredients for Phyllo Tartlets:
250g (about 8 sheets) phyllo pastry
1/2 cup (1 stick) unsalted butter, melted
3 leeks, quartered and sliced
½ cup white wine (dry)
1 cup chicken stock or vegetable stock
2 TBS butter
1 can la Curiosa Spider Crab Pate
½ cup grated Parmesan cheese
3 large eggs
1 cup heavy cream
1/4 teaspoon salt
1/4 teaspoon black pepper
1/4 teaspoon dried thyme
1/4 teaspoon dried basil
1/4 teaspoon dried oregano
3 tablespoons chopped fresh chives
Ingredients for Fall Style Salad:
6 cups Mixed salad greens (e.g., arugula, spinach, or mesclun)
1 cup sliced fresh pear
1/2 cup gooseberries
½ cup Grape tomatoes, halved
20 caper berries
½ cup chopped pecans, toasted
2 tsp teaspoon sesame seeds
3 tablespoons balsamic reduction
6 TBS extra virgin olive oil
Salt and black pepper, to taste
INSTRUCTIONS
Phyllo crab quiche tartlets:
STEP 1
Prepare the leeks. Preheat your oven to 350°F (175°C). Add some butter and the leeks to a pan and saute for 10 minutes. Season with salt and pepper. Add the white wine and cook out the alcohol for about 5 minutes. Add the stock and turn the heat down to allow the leeks to cook for about 25 minutes until soft.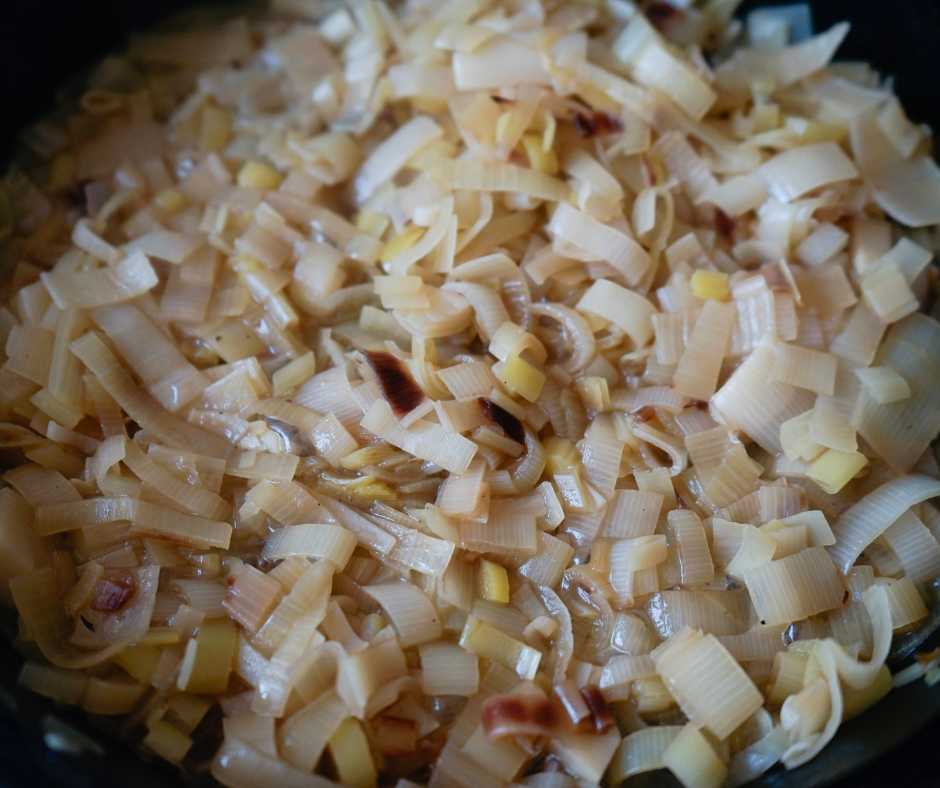 STEP 2
Prepare the crab filling and custard. In a small bowl, mix together the crab pate, dried and fresh herbs. In a small jug, add one whole egg, 2 yolks and the cream. Whisk together and season with salt and pepper.
STEP 3
Prepare the tartlet shells. Unroll the phyllo and trim off any dry edges. Slice the stack lengthways into 3 even strips. Turn the strips around and cut them again to make squares. Layer 4 or 5 squares together, angling each square as it gets layered. Brush each square with butter as it gets laid down. Lift up the stack of layers and gently push them into the greased muffin tin.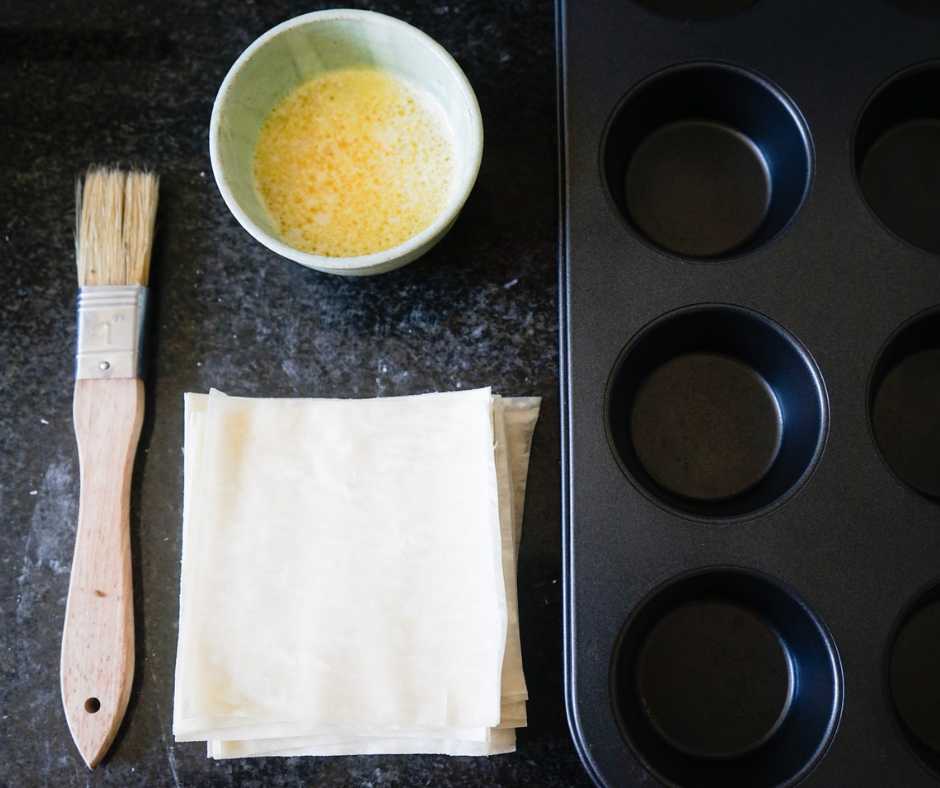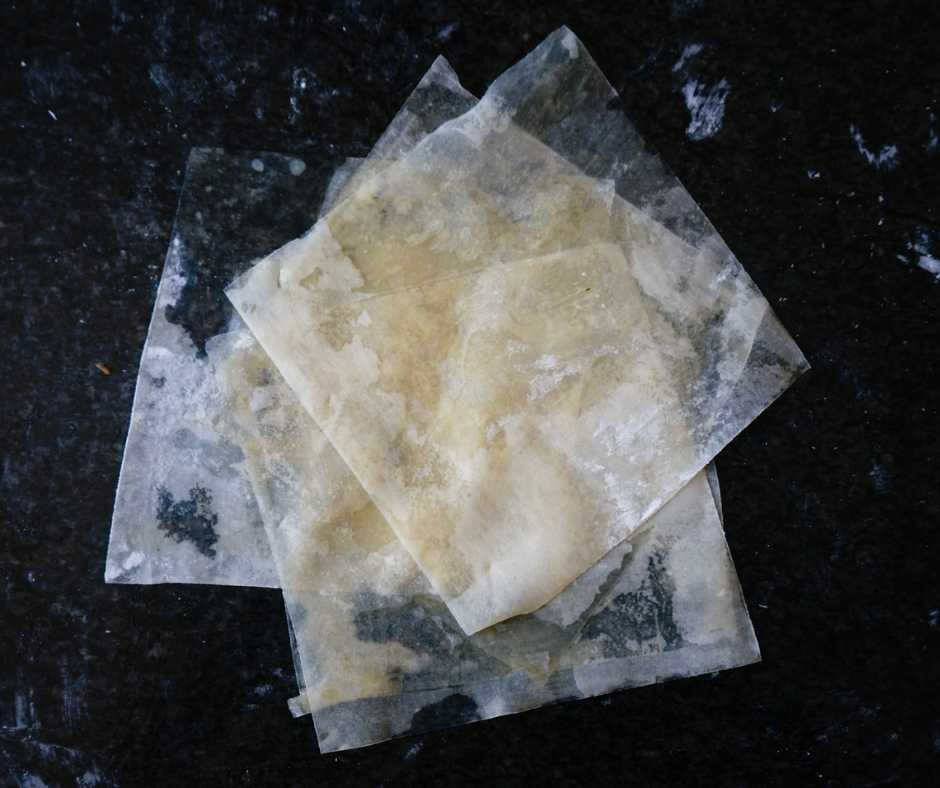 STEP 4
Fill the tartlets. Divide the leek mixture among the phyllo cups. Divide the crab mixture evenly among the tartlet cups. Pour the savory custard into the cups and top with parmesan cheese. Bake for 25-30 minutes.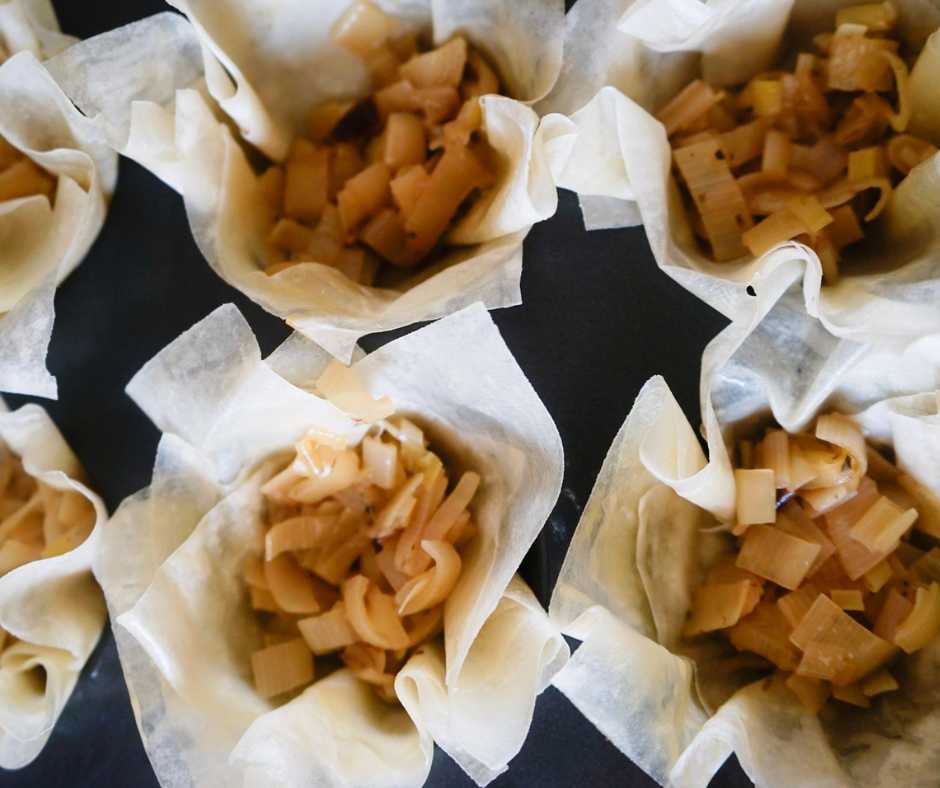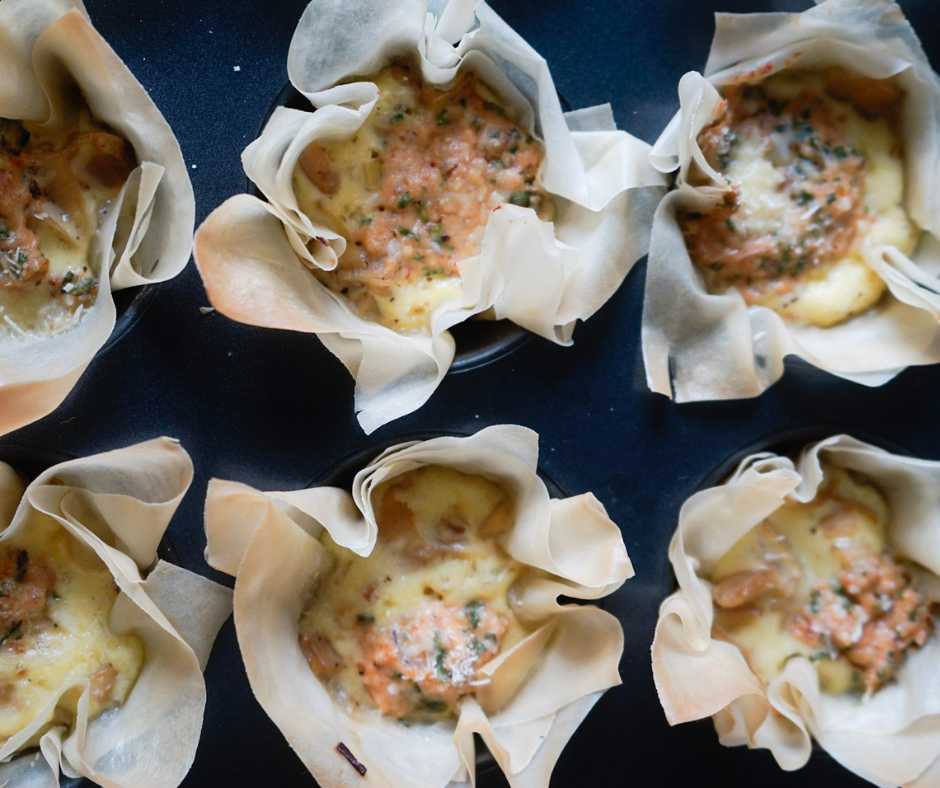 STEP 5
Assemble the salad of each plate by arranging all the ingredients. I used whole sliced baby gem lettuces in addition to leaves. Drizzle with olive oil, balsamic vinegar reduction and salt and pepper.
Fall Style Salad:
In a large salad bowl, combine the mixed salad greens, sliced pear, toasted pecans, and crumbled goat cheese.
Drizzle the balsamic vinaigrette dressing over the salad.
Toss the salad gently to combine all the ingredients and coat them with the dressing.