Servings: 4
Prep time: 20 minutes
Cooking time: 30 minutes (based on combined elements)
INGREDIENTS
1 lb (450g) ready-made potato gnocchi

1 lb (450g) mixed wild mushrooms (such as chanterelles, shiitake, oyster), sliced

1/2 cup Plantin dried porcini mushrooms

2 cups hot water (for soaking dried mushrooms)

4 tablespoons olive oil

2 TBS butter

1 small butternut squash, peeled, seeded, and diced into small cubes

3-4 cloves garlic, whole

Fresh thyme springs

2 tablespoons butter

1/2 cup white wine (dry)

1/3 cup chicken broth

1/2 cup heavy cream

Salt and black pepper, to taste

2 boneless, skinless chicken breasts, ground

½ cup fresh parsley, chopped

1 TBS Wholegrain Mustard

1 egg

Parmesan cheese, for serving (optional)

Fresh herbs for garnish (baby basil, fresh thyme or chive

s
INSTRUCTIONS
STEP 1 - Roast the butternut:
Place the butternut cubes and whole garlic (skin on) into a roasting tray. Drizzle over some olive oil, fresh thyme, salt and pepper. Roast at 356F/180C for about 30 minutes.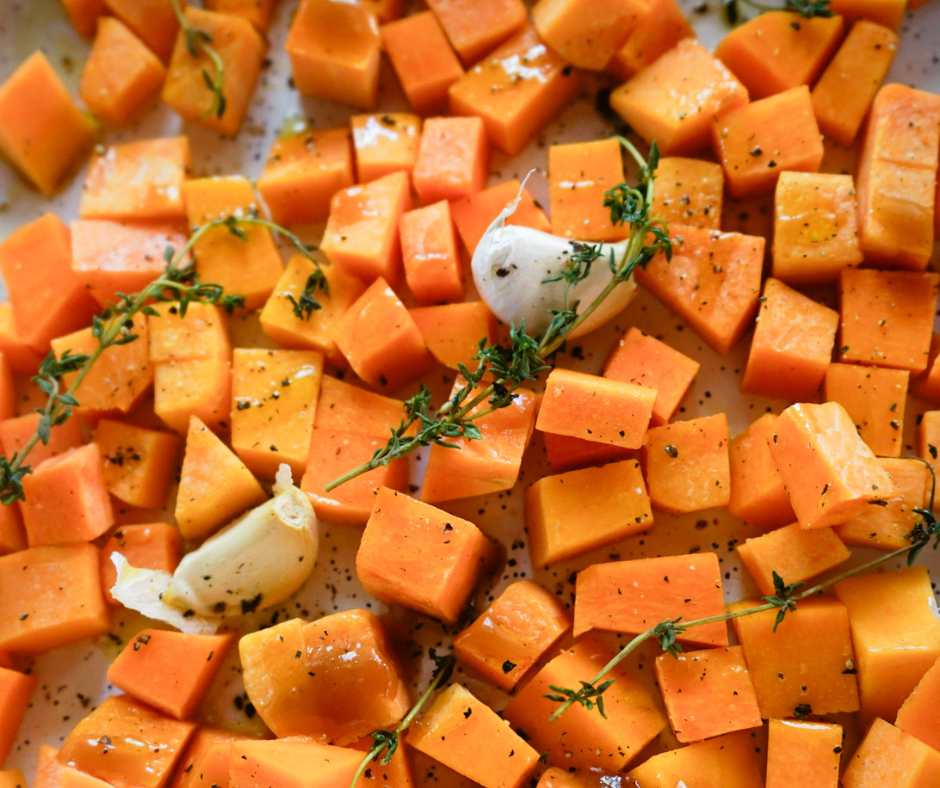 STEP 2 - Rehydrate the dried mushrooms:
Place the dried mushrooms in a heatproof bowl and cover them with hot water. Let them soak for about 20 minutes, or until they become soft. Drain the mushrooms, reserving the soaking liquid. Chop the rehydrated mushrooms and set them aside.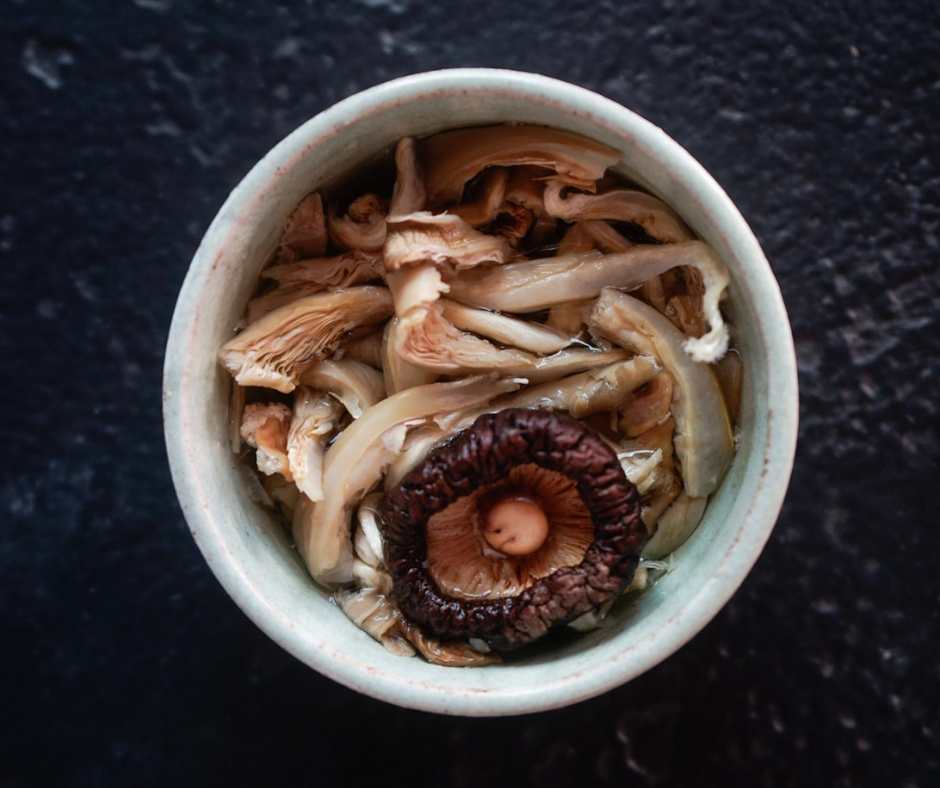 STEP 3 - Prepare the chicken meatballs:
Place the chicken mince, salt and pepper, chopped parsley, egg and mustard into a bowl. Mix the ingredients together and form small balls.
Cook the meatballs in a skillet until golden brown and set aside. Tip: to check the seasoning, fry off a small piece of the mixture before forming and cooking rest of the balls.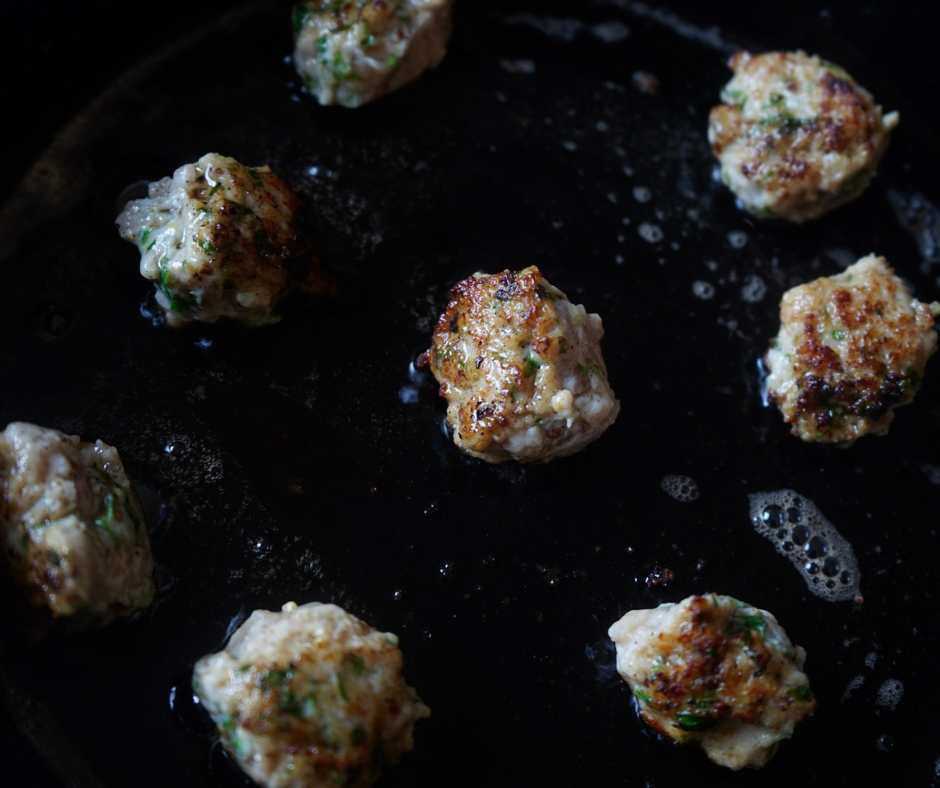 STEP 4 - Sauté the Wild Mushrooms:
In the same skillet you used for the chicken meatballs, add olive oil and heat it over medium-high heat.
Add the mixed wild mushrooms and sauté for 5-7 minutes, or until they are browned and tender.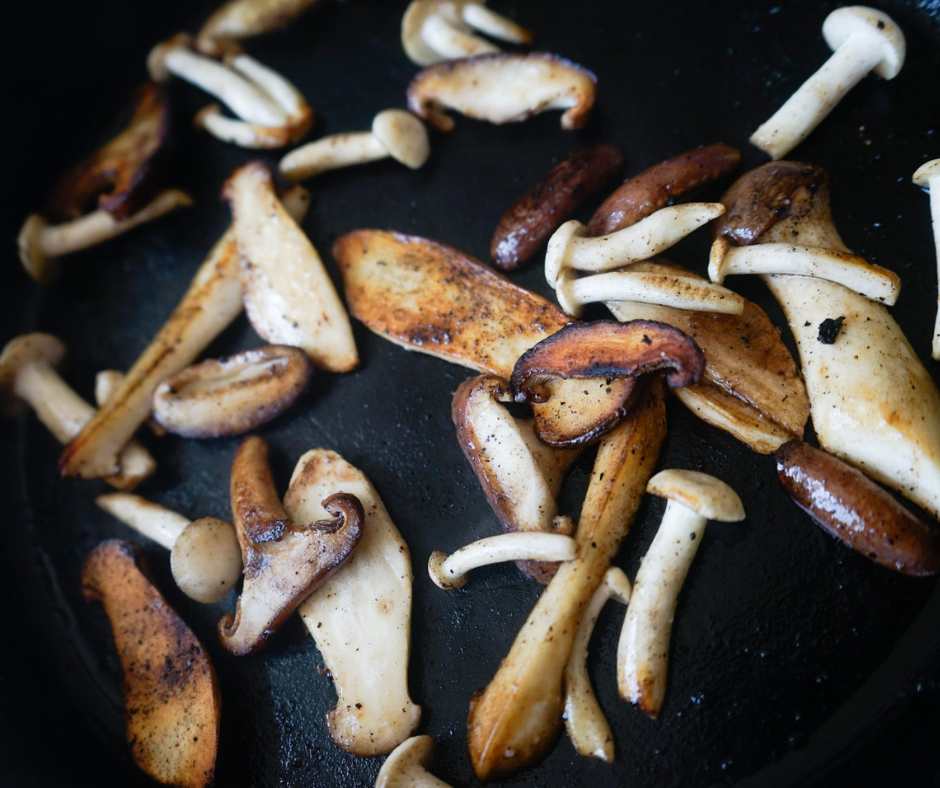 STEP 5 - Cook the gnocchi:
Cook the potato gnocchi according to the package instructions. Drain and set aside.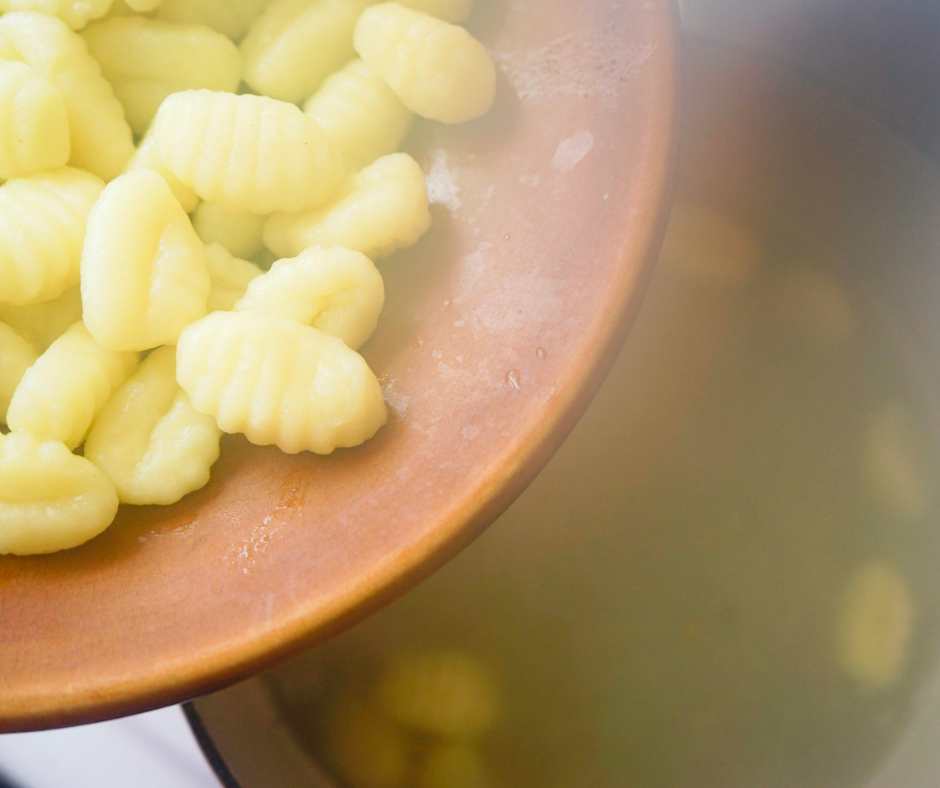 STEP 6 - Create the creamy mushroom sauce:
To the same skillet, add the chopped hydrated mushrooms, with a little of the soaking water. Squeeze the roasted garlic cloves from their skins and add it to the same pan.
Add the chicken stock and allow the mixture to cook until most of the liquid has evaporated. Season the mushrooms and add in the white wine.
Cook for a few a few minutes until the alcohol has cooked out. Add the cream and simmer until it has thickened.
Season the sauce with salt and pepper to taste.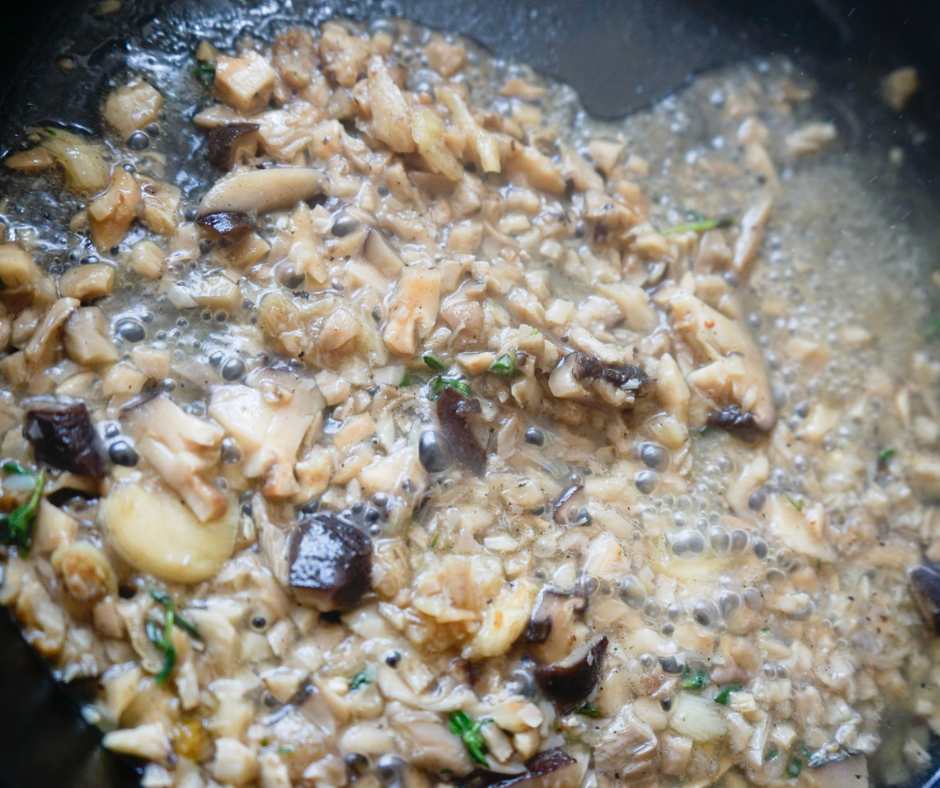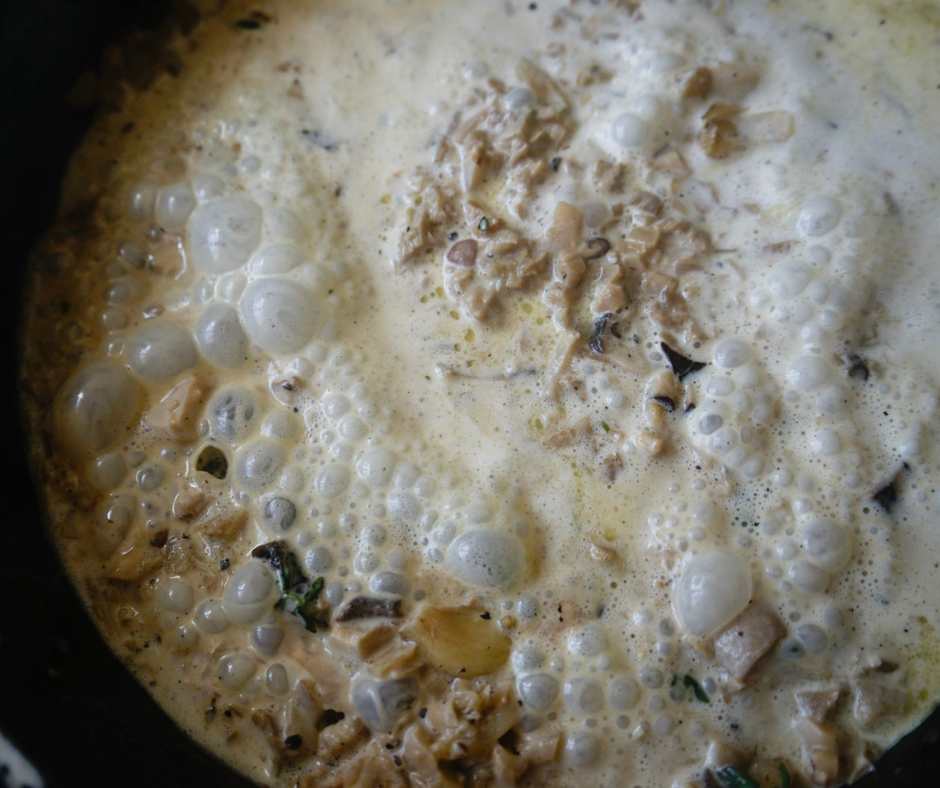 FINAL STEP - Assemble the dish:
Heat the elements up in the oven. Combine the cooked potato gnocchi, caramelized butternut squash, meatballs and the creamy mushroom sauce in the skillet. Gently stir to combine and heat through, garnish with parmesan and herbs and serve.