Smooth and silky, risotto is the finest rendition of one of the most popular grains on earth, rice.
The Italian specialty has gained a place in everyone's hearts. It shows how honest ingredients cooked spontaneously can become a true masterpiece that certainly brings a smile to everyone's face — that's risotto.
Here's all you need to know about this apparently simple yet sophisticated dish, from what is risotto to the proper rice to use, and more importantly, how to cook risotto. If you thought Italy was all about pasta, prepare yourself to get to know the country's other famous starchy food intimately.
WHAT IS RISOTTO?
In a nutshell, risotto is a specialty in northern Italy, and it's made by cooking rice in a rich broth and often flavored with white wine, butter, onions and cheese. Other add-ons exist, as you can flavor and taint risotto with saffron for a golden bowl of risotto or toss it with veggies, from asparagus to mushrooms.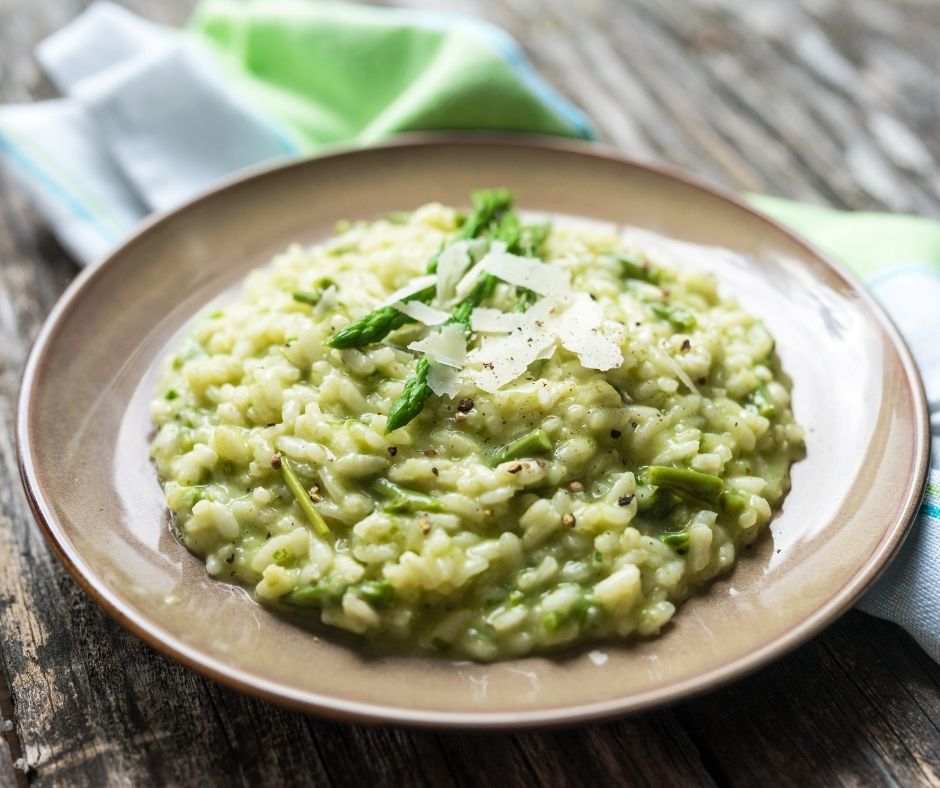 Rice exists in Italy since the 14th century, and it's widely grown in the vast, humid valleys that run parallel to the Alps along the Po River.
The first risotto might have been created in the 1850s, but it has changed a lot through the ages, or better said, it has been perfected.
WHAT RICE TO USE IN RISOTTO?
To make risotto, you can't just use any rice; you need rice high in starch with a good ability to absorb liquids. Although there are at least seven rice varieties used to make risotto, these are the three most popular.
Arborio. Not as starchy as others, arborio is the most used type of rice in risotto. The rice is medium-sized, so it takes a bit longer to cook, but it doesn't get overcooked easily.
Carnaroli. Carnaroli is one of the most prized rices for risotto. It cooks evenly and produces a creamy risotto. This one is also hard to overcook.
Vialone Nano. This small-grained variety is also widely accepted, and since it's smaller, it cooks faster. Vialone rice also absorbs liquids very well.
HOW TO COOK THE PERFECT RISOTTO?
There are many risotto recipes out there, but the basics are universal. It all starts with your risotto rice.
You must stir-fry the rice in a sofrito, often with olive oil or butter and a combination of aromatics, like onions or shallots and garlic. A slash of wine is also customary, but you must let it evaporate and be absorbed before proceeding to the next step.
As soon as the rice is coated with a thin layer of oil or tostatura, you must add the broth, whether it's chicken, beef or vegetable-based while stirring. Once creamy, you can add butter, herbs, spices or veggies to the risotto to finish the dish. Presto!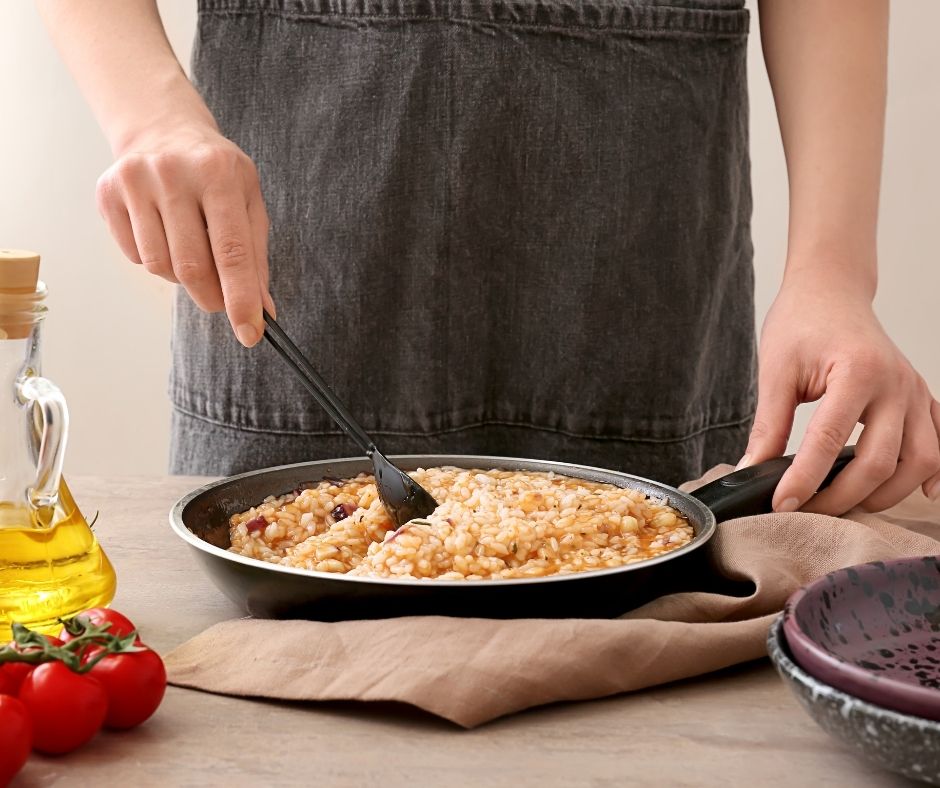 THERE YOU HAVE IT, THE GLORIOUS RISOTTO
Now that you know how to cook risotto, what rice to use and a little about its history, it's time to make some!
Perfecting risotto indeed needs some practice, but that's what we call delicious homework! Risotto is here to stay, and it's more popular than ever. With so many flavor combinations and possibilities, you'll never get tired of it, so go on and add it to your meal rotation.
The best part? Risotto is both a lovely weeknight meal and a memorable dish to surprise your guests on memorable occasions. What's not to love?
Imported from Italy, Le Gourmet Central has all the best Italian risottos, from truffle risotto, cacio e pepe risotto to porcini mushroom risotto. When searching for gourmet food online, look no further than legourmetcentral.com