4 servings
Ingredients
6 Medium potatoes of your choice
1 1/2 tablespoons of fresh rosemary; minced
1 1/2 tablespoons of Extra Virgin olive oil
Truffle salt and pepper to taste
2 teaspoons of truffle oil
Parmesan to shave on top (optional or as much as makes you happy)
Instructions
STEP 1
Preheat your oven to 400°F.
STEP 2
Wash and cut your potatoes into quarters. Toss the potatoes in a bowl with the rosemary, olive oil, and salt and pepper until well coated. Spread the potatoes in a single layer on a baking sheet.
STEP 3
Roast the potatoes for 1 hour turning them around with a spatula every 15 minutes so they brown evenly on all sides.
STEP 4
Once roasted place the potatoes in a serving bowl and drizzle them with the truffle oil. Then give the potatoes a gentle toss to get the truffle oil all over.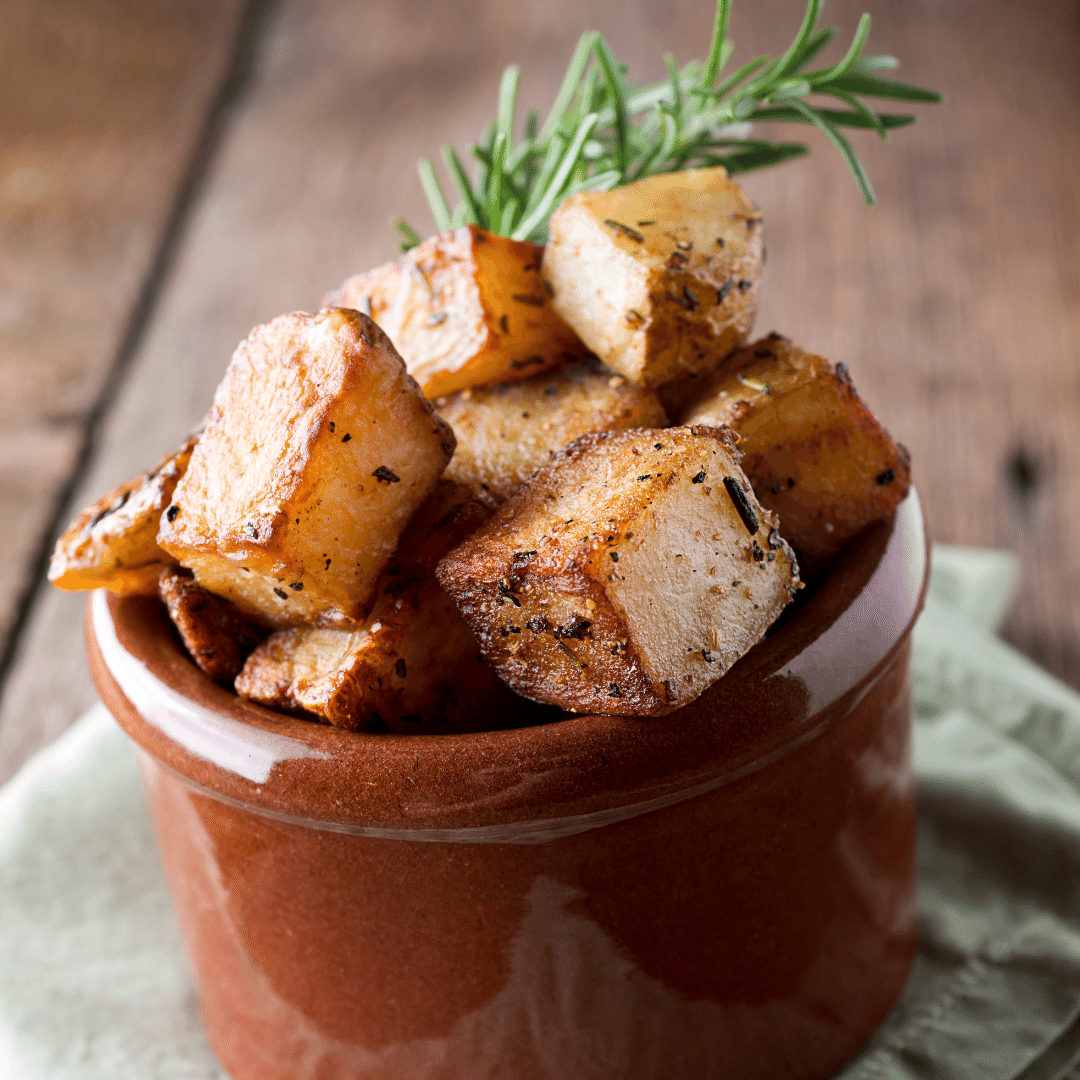 At Le Gourmet Central, you can find all types of unique gourmet food including authentic Iberian cured ham from Spain, gourmet risottos and pasta from Italy, truffles specialties and so much more.
To find the best gourmet foods and gift baskets online, begin your search at legourmetcentral.com.