Serves 4
Preparation time: 25 minutes
Ingredients for the salad:
14 oz/400 grams fresh salmon fillet, skinless and boneless
2 tablespoons La Favorita Salted Capers
1 small red onion, chopped
1 ripe avocado, peeled, pitted, and diced
1 fresh guava, peeled, seeded, and diced (use fresh mango as an alternative)
Salt and pepper
Ingredients for the dressing:
1 TBS chopped fresh dill
2 TBS extra virgin olive oil
Juice of ½fresh lemon
Instructions for the salad:
STEP 1
In a medium-sized bowl, whisk together all the ingredients for the dressing. Take 2 teaspoons out and add them to a separate mixing bowl.
STEP 2
Add the salmon, capers, and red onion to the first bowl. Season them with salt and pepper – be mindful that the capers are already salted. Toss the salmon in the dressing and set it aside.
STEP 3
Add the diced avocado and guava to the second bowl of dressing and toss it through—season with salt and pepper.
STEP 4
Lightly oil the inside of a mold or a large coffee cup. Lay a piece of plastic wrap inside the mold or cup. The plastic wrap should line the inside right to the edges. Ensure the piece of plastic sticks out and over the top of the mold. Fill the first third of the mold with avocado salad. Press it down gently, taking care not to crush it. Next, fill the mold to the brim with the salmon mixture, pressing it down gently. At this point, you can either pop the mold in the fridge or serve it immediately.
STEP 5
To de-mold and serve, place your plate over the top of the mold. Flip the plate over so that the mold is in the center. Use the edges of the plastic to gently tug down to release the tartare. Drizzle a little of the balsamic reduction around the edge of the tartare. Serve the tartare with edible flowers, salad leaves, crackers, or sliced fresh baguette.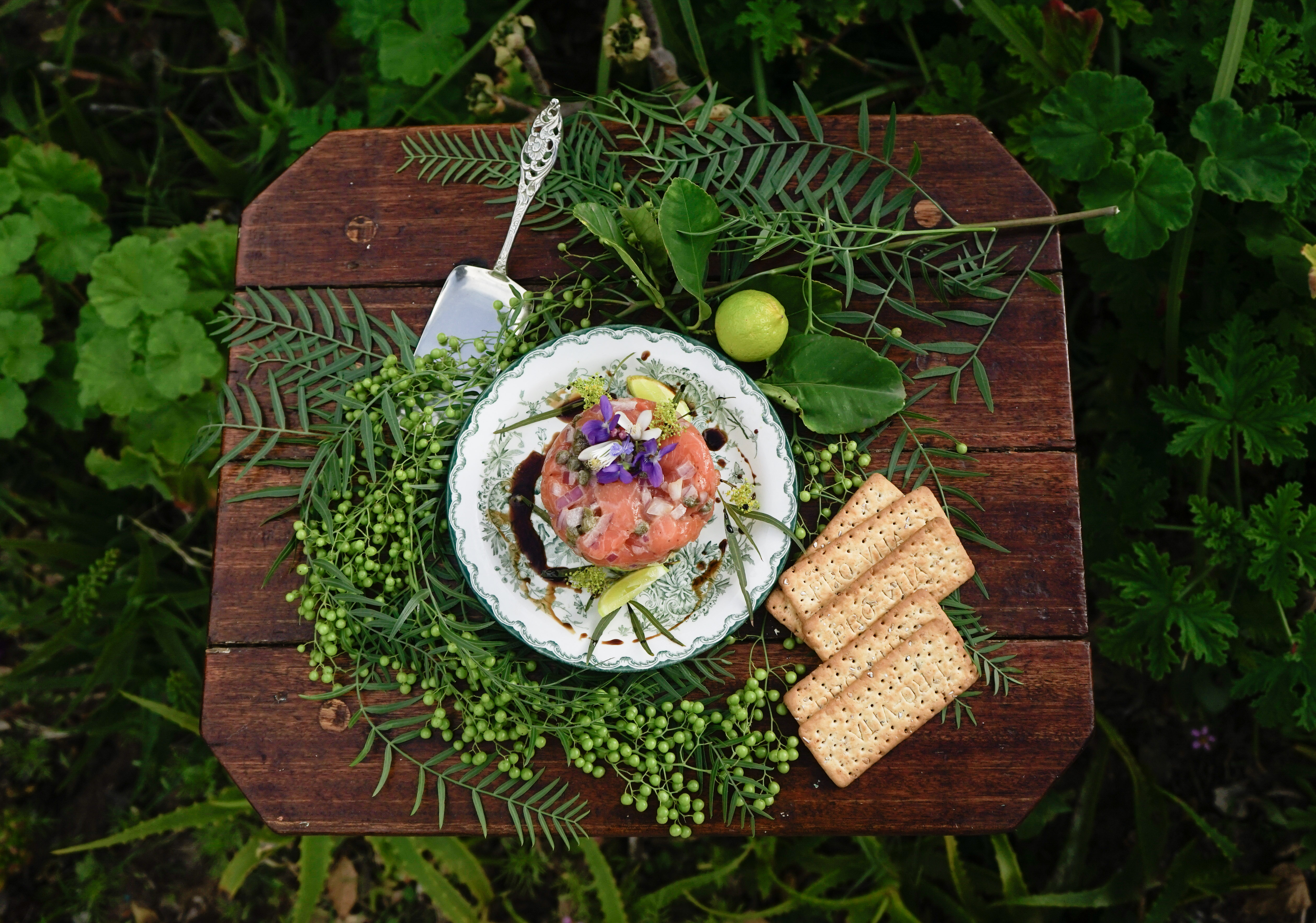 Photo, food styling and recipe by Casey Bumpsteed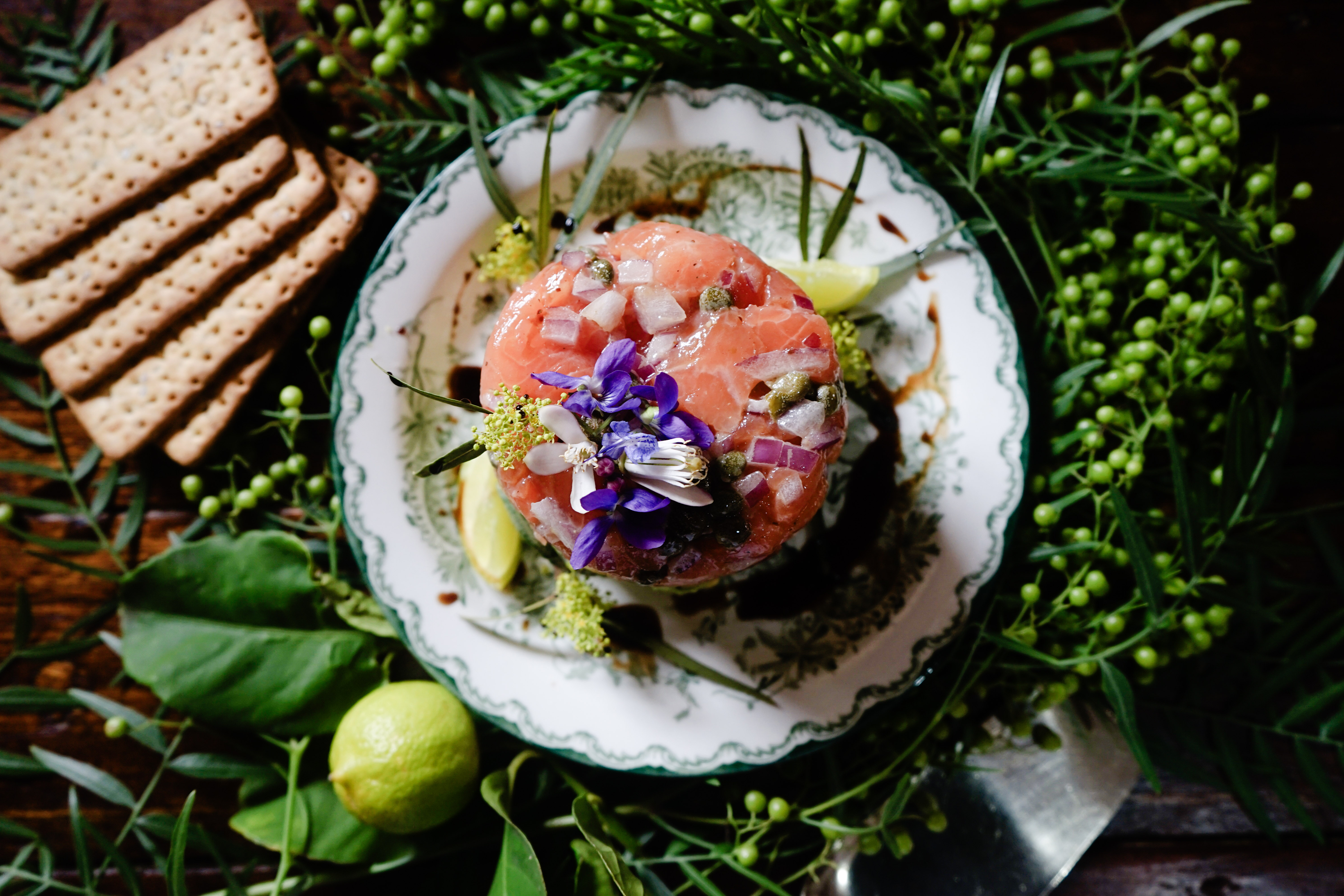 Photo, food styling and recipe by Casey Bumpsteed