Preparation time: 40 minutes
Serving: 4-6
Ingredients:
4 pieces of cleaned squid fresh, no tentacles
1 baguette bar
250 grams of flour
300 milliliters of sparkling water
Salt
500 milliliters of olive oil
1 sprig of parsley
1 Jar of aioli
Preparation:
STEP 1
Wash and finely chop the parsley.
STEP 2
Clean the squid, wash, and dry them very well. Split them into ¼ inch thick rings.
STEP 3
Mix the flour with the water, 1 teaspoon of salt and 1 tablespoon of oil.
STEP 4
Pass the squid rings through the flour mixture. Fry them in the oil, 2 or 3 minutes on each side, and drain them on absorbent paper.
STEP 5
Cut the bread into slices, diagonally. If you wish, place them in the oven for 3 minutes, low temperature.
STEP 6
Spread the bread with the aioli and place the squid rings on top.
STEP 7
Garnish with the parsley and enjoy.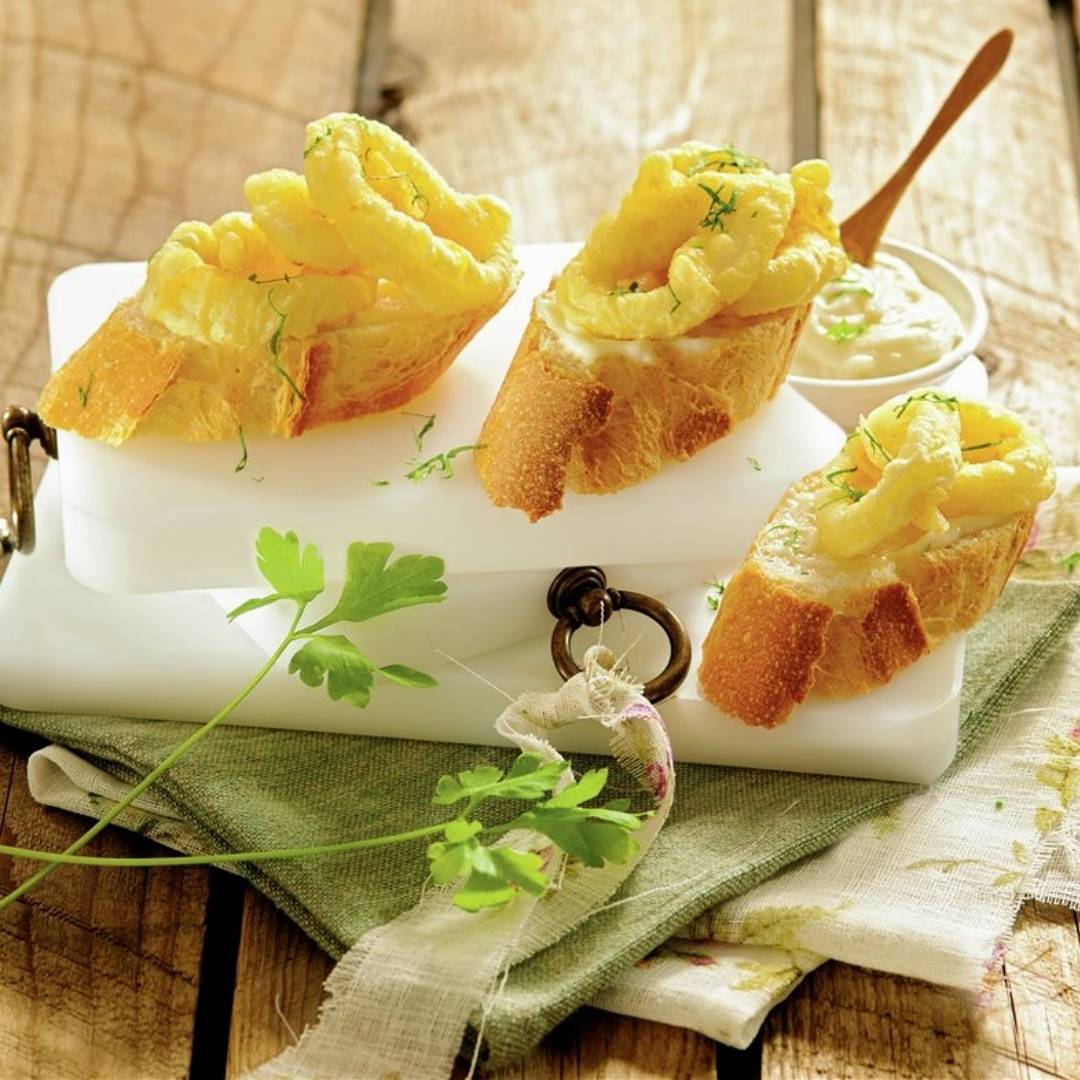 At Le Gourmet Central, you can find all types of unique gourmet food including authentic tapas ingredients from Spain, gourmet risottos and pasta from Italy, truffles specialties and so much more.
To find the best gourmet foods and gift baskets online, begin your search at legourmetcentral.com.