Everyone loves Italian food; it's familiar, comforting and delicious! And although every town in the world has at least an Italian restaurant, pizzeria or trattoria, there's nothing like cooking Italian food at home — as it was meant to be cooked.

Italian food brings people together and is suitable for weeknights and weekend dinner parties alike; it will rise to any occasion! And although Italian food varies, it always has something in common — it uses the best Italian ingredients. Here is our list of Italian ingredients to add to your pantry. From olive oil to pasta, and from truffles to tomato sauce, these are not only handy components but game-changers.
1. Lemon-Infused Extra Virgin Olive Oil
Every Italian dish starts and ends with olive oil — it's the soul behind the country's beautiful cuisine. And although some olive oils are not particularly special, others are unique! Try a citrusy, lemon-infused extra virgin olive oil and give life to rich pasta, seafood and salads. This beauty comes from the rolling Tuscan hills and is unmatched in terms of quality. Add aromatic complexity and layers of flavor to your Italian meals with lemon-infused EVOO.
2. La Favorita Genovese Pesto
Herbal, silky and deliciously garlicky. Pesto is one of the most vibrant Italian sauces, and the real deal comes from Genova in sunny Liguria. Authentic pesto from Italy is on another level for the extraordinary basil and olive oil produced under the influence of the Mediterranean Sea. La Favorite makes one honest pesto, and it can elevate salads, seafood and pasta to heavenly heights — European law guarantees the quality of this fragrant pesto with its own DOP designation.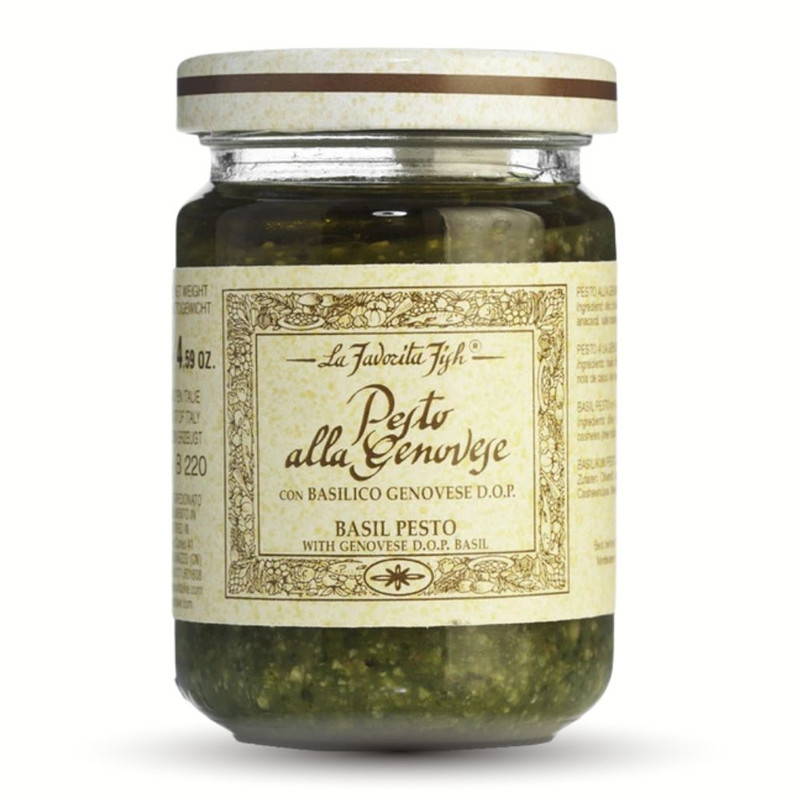 3. Dried Italian Peperoncino Spices
Spice up your Italian meals with authentic dried peperoncino peppers. These Italian sun-dried peppers are much more flavorful and vibrant than most commercial pepper flakes and come in a beautiful ceramic pot, too. Add peperoncino to pizza, pasta, seafood or salad dressings; they are mildly hot and add the loveliest scent and flavor to anything they touch. Everything benefits from a pinch of colorful peperoncino, especially when 100% Italian. Once you start adding peperoncino spices to your food, you'll want to add them to everything, guaranteed.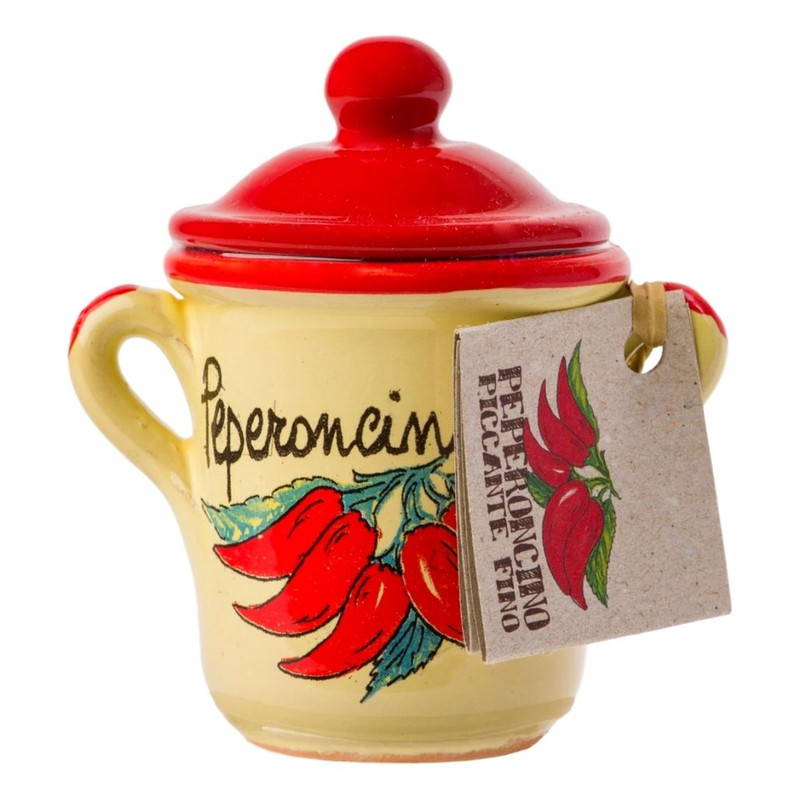 4. Giuseppe Giusti Classic Balsamic Glaze
If you're into Italian cooking, you've undoubtedly heard of Balsamic Vinegar. This is red wine-based vinegar made artisanally, and it is delightful. The best balsamic vinegar comes from Modena, and although balsamic vinegar is already a fantastic product, it becomes something else entirely when reduced into a glossy glaze. Giuseppe Giusti makes this thick balsamic glaze with fine balsamic from Modena, and the result is heavenly. Use this glaze as a marinade for meat, brush it on ribs, or add it to stews, sauces or salad dressings.
5. White Truffle and Parmigiano Reggiano

Creamy pasta and white sauces are thick and comforting. Now, imagine a golden-hued sauce flavored with Parmigiano Reggiano and white truffles — that's a decadent cream, and you'll only find it in Italy. Expect visible slices of white truffles and the unique flavor of real Parmesan cheese. Make pasta with this sauce, and you won't want to use any other sauce for your creamy dishes. It's worth mentioning Italy's Parmigiano Reggiano and white truffles have an immense significance in the country's cuisine and are amongst the most coveted ingredients on earth.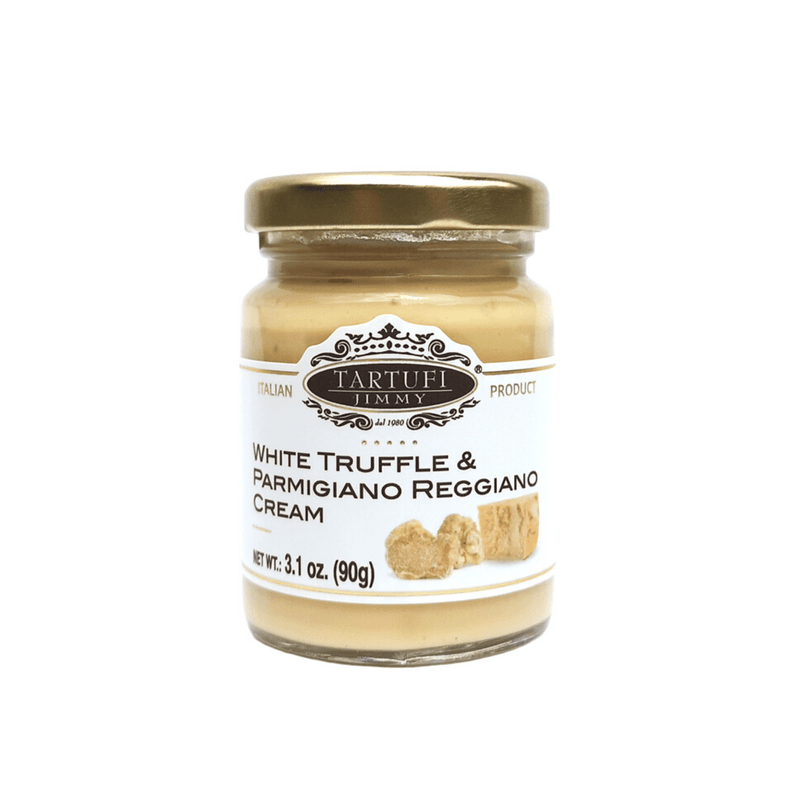 For many of us, Italian food is synonymous with creamy risotto — the silkiest and most sophisticated rice dish on the planet. And if you've tried to make risotto at home, you know that the rice matters. Allow us to introduce you to perhaps the best risotto rice in Italy. Carnaroli rice is not as sticky as Arborio rice, the other type of rice used for risotto, but for many it is a better alternative; the one by Gli Aironi, is amongst the best. This rice still has the germ attached, which means it has more nutrients (and flavor) than industrial risotto rice.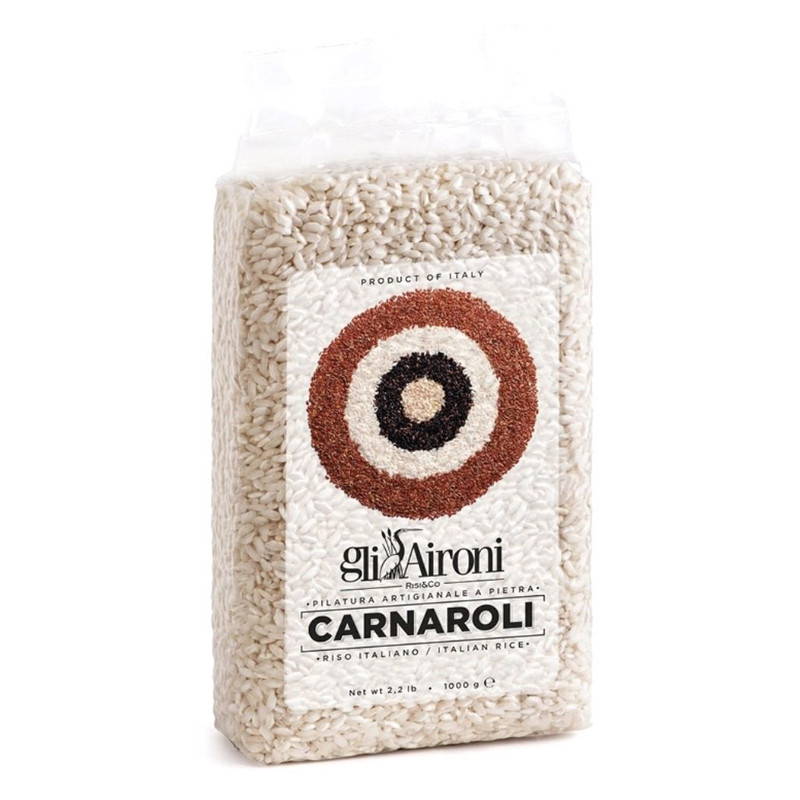 7. Homemade Tomato with Basil

A proper tomato sauce can elevate your Italian cooking to restaurant quality fast and easily. What's a good sauce? How about this one by Perché ci Credo or "Because I believe," a traditional producer in Puglia? The tomatoes for this sauce grow in the sunny southern region, and so does the fresh basil that gives freshness to this thick and savory sauce. Serve this all-natural tomato sauce with pasta, and let it take you back to your fondest memories around the table.
8. Carpaccio Black Truffle

You might have heard about beef or tuna carpaccio, thin slices of the good stuff that just melt in your mouth. Borgo de Medici, a talented Italian producer, is changing how we see carpaccio with these slices of black summer truffle in oil. Add them to pizza, pasta, eggs, meat or risotto and enjoy the most prized ingredient in Italy. These truffles are handpicked in Tuscany, at the heart of Florence, and they're just as good as they sound.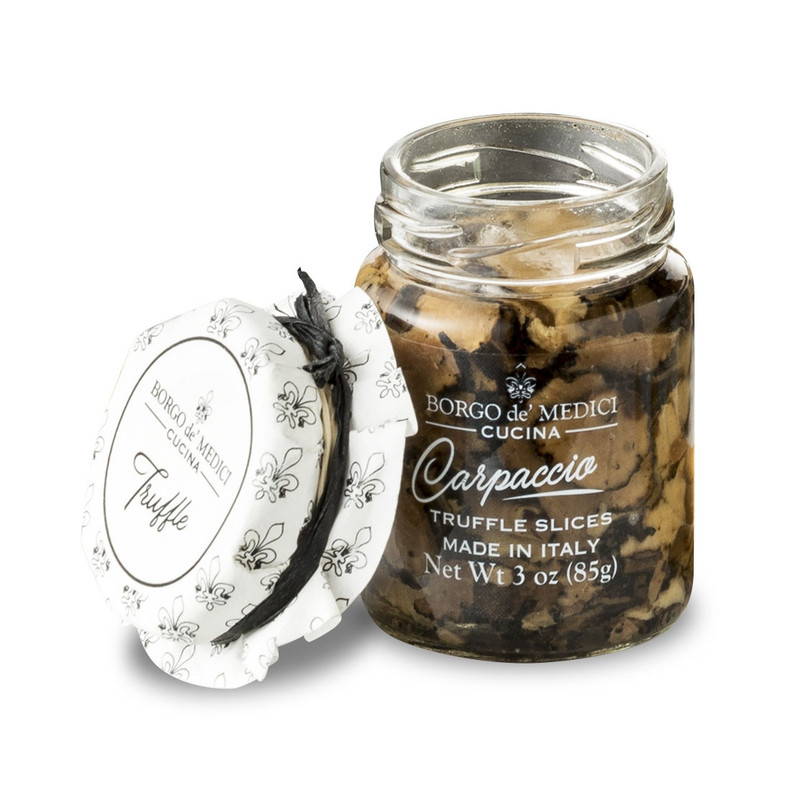 9. La Bella Organic Chestnut Ruffles

If there's something Italians do very well, that's pasta. With hundreds of types, styles and shapes, you could eat pasta every day and never get tired of it. Not all pasta is created equal, though, some of it is simply extraordinary. Meet chestnut flour ruffles, a traditional yet innovative pasta made with hard durum wheat and chestnut flour. The nutty pasta is wholesome and flavorful, while its texture is elegant and smooth. This is also organic pasta, and it goes beautifully with pesto and other oily sauces.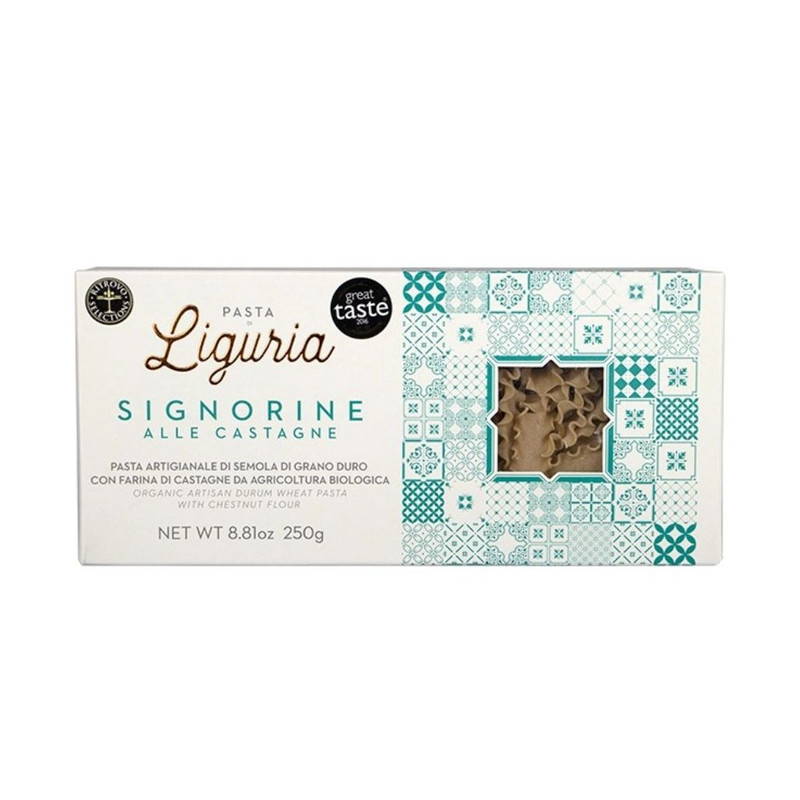 10. Caviaroli Extra Virgin Olive Oil with Basil

Italian food has deep traditional roots, but it is also at the forefront of innovation. Caviaroli's olive oil and basil spheres are proof of it. Inspired by molecular gastronomy, this authentic olive oil caviar is designed to give flair to your food. Use caviar pearls when using oil as a finishing touch. Float the pearls on soups or top your salads with them. Pop them in your mouth and experience classic Italian flavors in a way you've never imagined. Sometimes, an unexpected burst of flavor is all you need to turn dinner into a party.