Smoke is the trendiest cocktail ingredient right now and the secret behind the most exciting beverages in the most fashionable bars worldwide. Let's talk about smoked cocktails that you can make at home.
Smoke has always been a favoring agent, more often than not, in our food. Smoked sausages, ham, salmon, and even spices like paprika rely on smoke for preservation and flavor. And every time we cook something over the fire, we infuse it with smoke. The same thing happens with drinks. Liquids can absorb smoke scents! Find a few examples below.
What You Need to Make Smoked Cocktails
Portable smoke machines for culinary use have become more available, but they're not the only way of infusing smoke into a drink. If you have a butane torch or a powerful-enough butane lighter, you can quickly light up wood chips, tea and other fuel types!
1. Smoked Old Fashioned
The famous Old Fashioned, a combination of Bourbon, a sugar cube, water and a dash of bitters, is one of the easiest cocktails to make — it is also one of the oldest!
Light a few cherry wood chips with a torch and place your glass on top of the wood chips. Prepare the cocktail in another container and swiftly pour it into the glass tainted with smoke.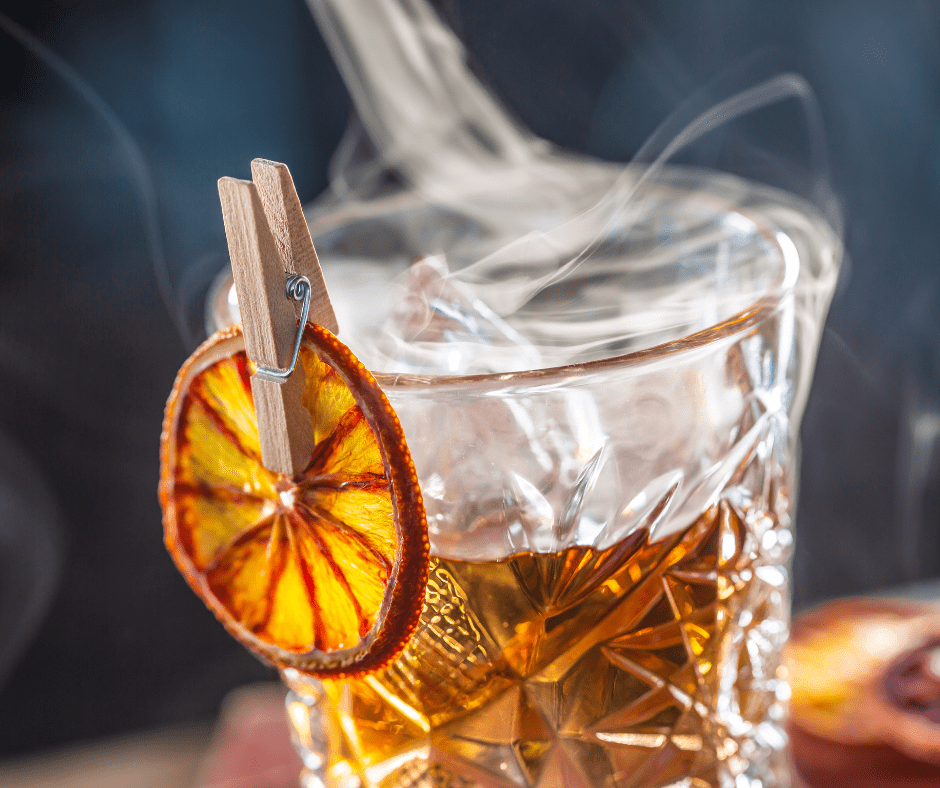 2. Smoky Bloody Mary
Let's use another method to infuse smoke flavors into everyone's preferred brunch cocktail. In this case, use your favorite Bloody Mary cocktail recipe, and add a few drops of liquid smoke — you'll find it amongst other meat condiments in any supermarket.
A few drops of liquid smoke go a long way. If you want a more natural alternative, half a teaspoon of smoky paprika can infuse the tomato-based cocktail with smoke beautifully.
3. Smoky Manhattan
A third way of infusing cocktails takes more time and preparation. In this case, let's use a smoke gun to fill a decanter with smoke using your choice of wood chips. Then pour Bourbon or rye whiskey into the decanter. Shaking the container might help the spirit absorb the smoke faster.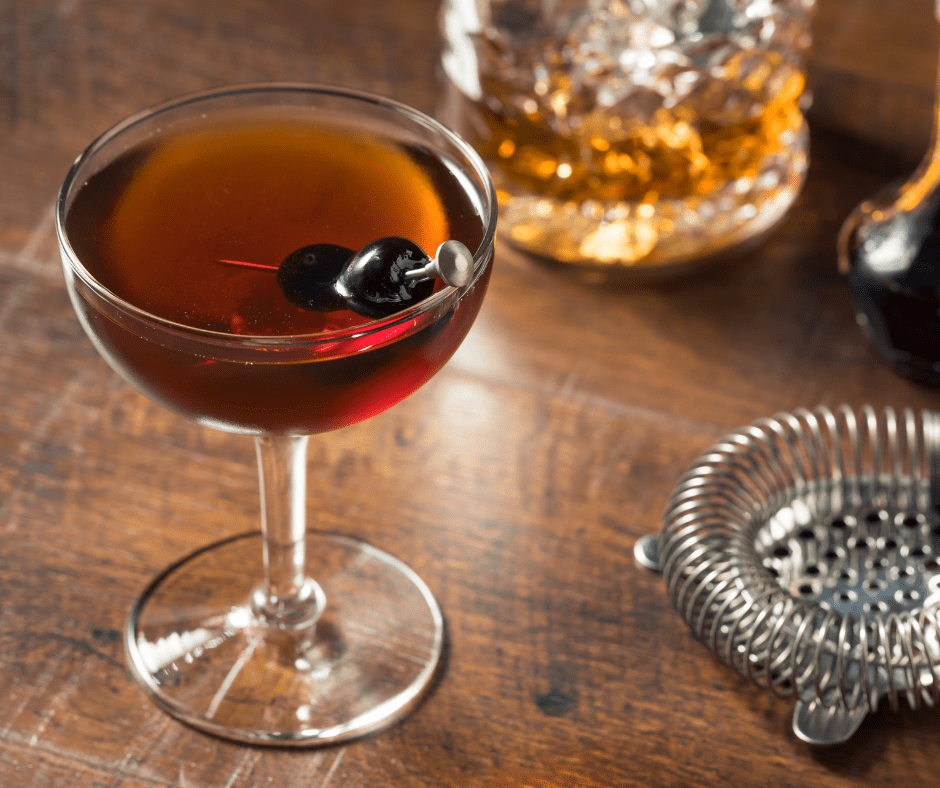 nce you have your very own smoked spirit, mix yourself a drink with it. For example, a Manhattan with a splash of sweet Vermouth and bitters. Serve it in a coupe or Martini glass and garnish it with a cherry!
Pair Smoked Cocktails with Food?
Smoky beverages go naturally well with smoky food, and there's plenty to choose from. Smoked sausages are an easy decision, and so is food flavored with paprika, which has a delightful smoky scent.
Of course, anything cooked over charcoal or an open flame will be smoky, including all types of grilled red or white meat and veggies. From smoked ham to a thick char-grilled rib-eye, pairing food with smoked cocktails is easy.
And there's more. Smoked cocktails are also compatible with non-smoky food — experiment with cheese, cured meat and even desserts to find the right combinations for your taste buds.
Smoky is Always Better
Who knew smoke could make food and drinks so much more interesting? Besides, smoke is instantly recognizable on the nose and palate, and it usually takes us back to our fondest memories.
Smoky drinks are not going anywhere. Just like our favorite smoked foods have been around for centuries, expect smoky drinks to be trendy for many years. Most importantly, one must not be afraid of infusing food and beverages with smoke, a somewhat-free flavoring that everyone recognizes and loves. Add a smoky personality to your cocktails and light up the grill for a well-paired meal!