Warm weather means pool days, long walks, bike rides, and best of all—picnics. The concept of eating outdoors has been enjoyed around the world for centuries, getting more sophisticated over the years. Today, picnics are joyous pastimes spent as a family outing or a romantic date when the weather cooperates.
From choosing the ideal spot to bringing along the right tools, the planning process is critical to hosting an unforgettable picnic. In this guide to planning the perfect picnic, we will break down some of our top picnic planning tips for you. In no time, you will be hosting incredible picnics all season long.
Here are the top 4 tips to help you plan the perfect picnic:
1. Pre-select the perfect spot.
There's nothing worse than wandering around for an hour, picnic supplies in hand, as you try to find a good spot because you didn't plan ahead of time. When planning the perfect picnic, you want to eliminate any potential stresses like struggling to find the right spot to enjoy your afternoon.
You can do this easily by predetermining the area beforehand and scoping it out to find the perfect spot for a picnic. That way, come time for the picnic you will already know exactly where to go and can start off your picnic on a good note.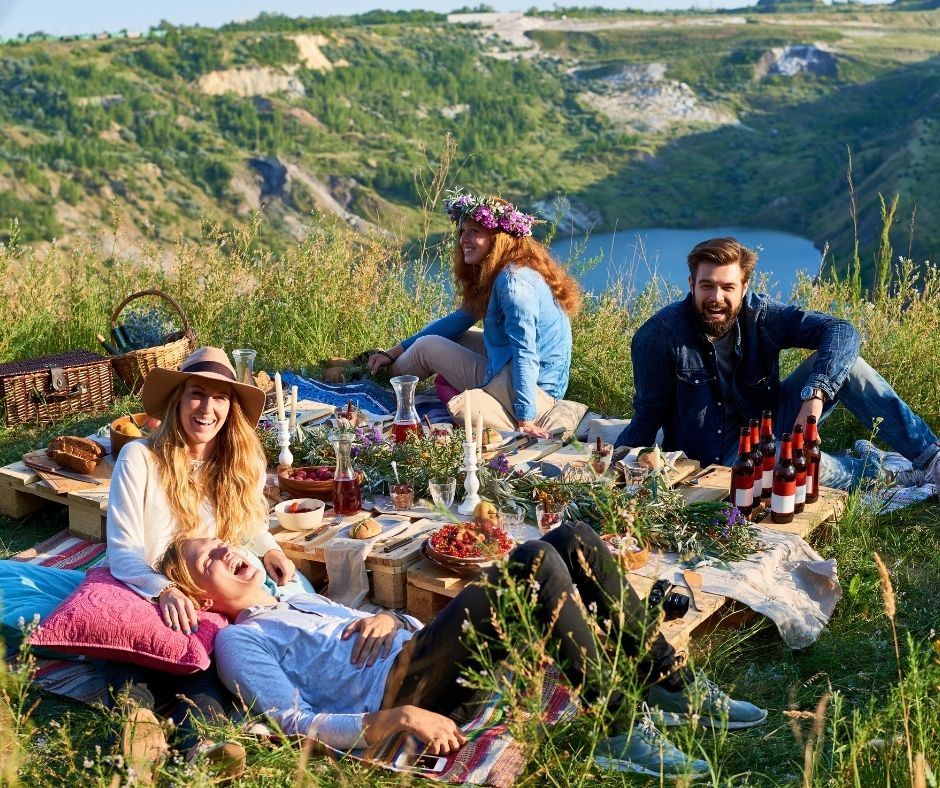 2. Keep it simple.
The best foods to bring to a picnic are simple dishes that you can make or buy ahead of time and easily transport in your basket or cooler. This includes dishes like potato salad, sandwiches, chicken drumsticks, fruit, and thermoses filled with iced tea or lemonade.
Not in the mood to cook? You can bring along foods to set up your own charcuterie board on your picnic blanket. It's quick, easy, and guarantees to impress. We recommend spreads like this Porcini and Truffle Cream, crackers like these Lady Joseph vegan aromatic herbs or breadsticks with truffle and for the perfect all-in-one set— try our Tapas party gift box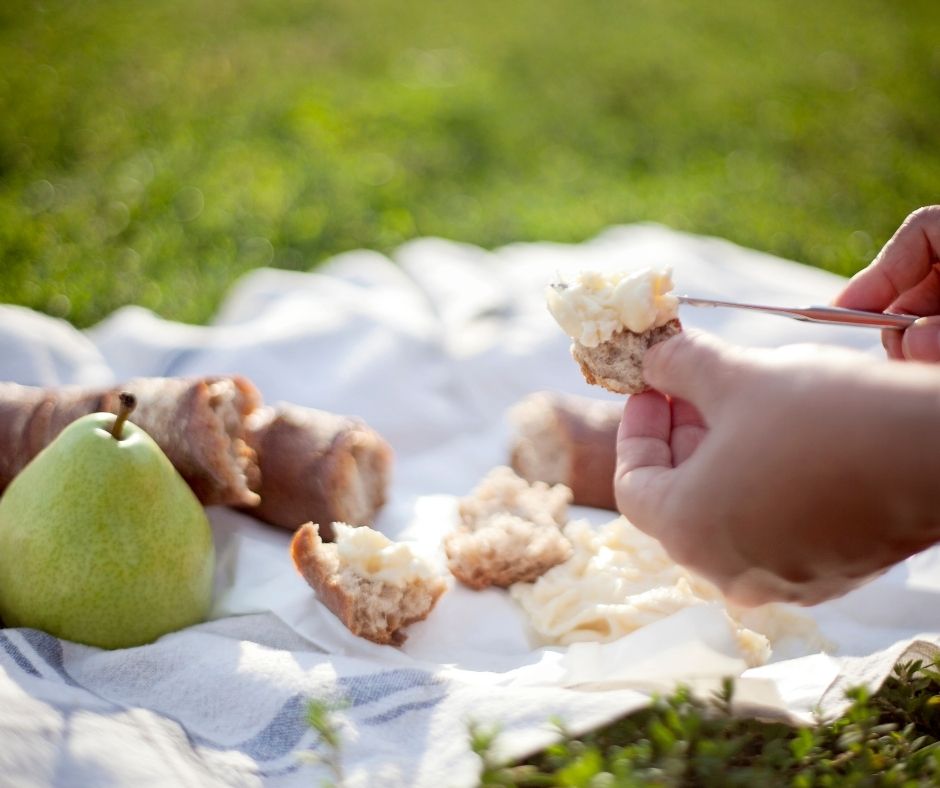 3. Plan for bugs.
When it comes to planning a picnic, bugs are (unfortunately) an inevitable part of the equation. However, there are a few things you can do to prevent the creepy critters from spoiling your day. For starters, make sure all of your food and beverages are packed in containers with lids. Contrary to what you see in movies, you should wait to open up the food until you're ready to eat it.
Bugs love bright colors and hate the smell of citrus, so use this knowledge to your advantage. Avoid wearing bright colors and floral patterns, and consider bringing along some citrus-scented essential oil spray to spritz around your picnic spot. The best choice for a picnic spot without bugs is an open, dry area with a nice breeze.
4. Bring the right tools.
It's important to strike the right balance between bringing everything you need and bringing no more than what you need. It might sound like a good idea to have a king's feast set up with tons of fancy gadgets and dishes, but this would be a giant pain to tote around. Stick to essentials like a picnic blanket or tablecloth, cooler and/or picnic basket, reusable cutlery, cheese bags, and glassware or thermoses for your drinks.
If you plan on bringing wine along, this Wine Bag holds two bottles and comes equipped with a thick strap for easy carrying. To set up the perfect charcuterie board at your picnic, we recommend checking our cheeseware collection.
By following these easy tips, your next picnic is guaranteed to be a success.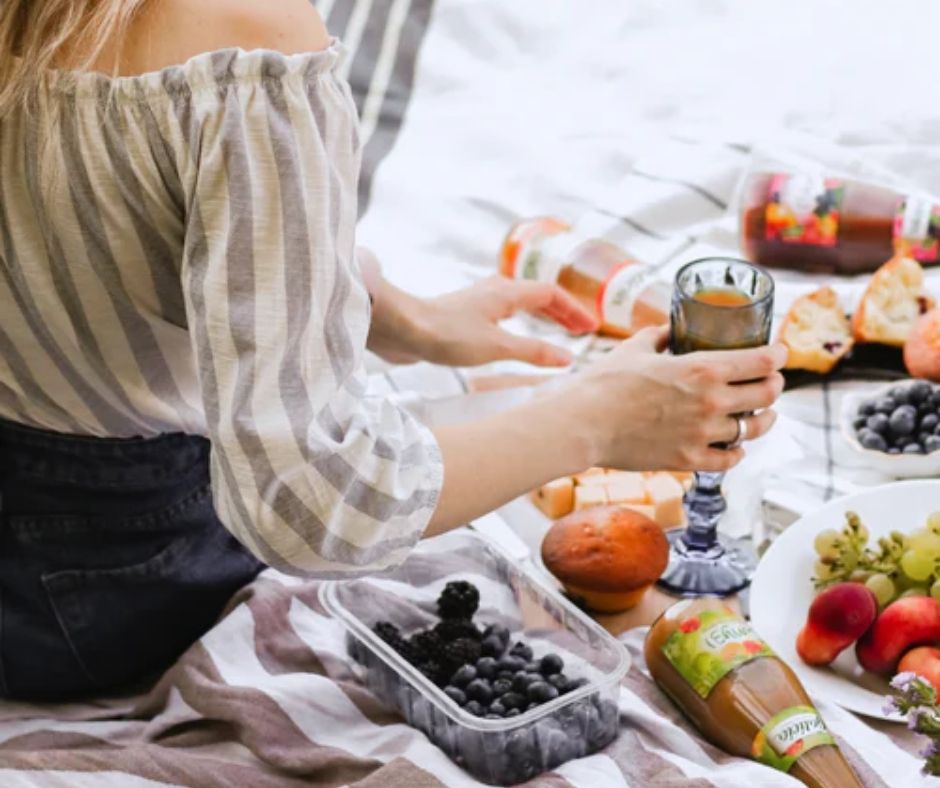 Our gourmet Food selection includes cured meats, crackers, spreads, snacks and many others. Some of the most popular for Picnic are olives, iberico ham, truffle crackers and dips. Explore all Picnic gourmet foods ideas to pack in your Basket here
When searching for gourmet food online, look no further than legourmetcentral.com.