Serves: 2 | 30 min
Ingredients:
-2 salmon fillets (thick)
- 1 bag of Arugula salad (or salad of your choice)
-1/3 cup golden raisins
-Salt and pepper to taste
Preparation:
STEP 1
Season the thick salmon fillets with salt and pepper. In a nonstick skillet, heat a drizzle of olive oil over medium-high. Add the salmon and cook, turning once, until opaque in the center, 3 to 4 minutes per side.
STEP 2
In a medium skillet, heat 1/4 inch balsamic glaze over low for 3 to 4 minutes. Set aside.
In the same skillet, cook the arugula with a little olive oil for 4 to 5 minutes.
STEP 3
Serve the salmon with baby arugula tossed with golden raisins, salt and pepper. Spoon the balsamic glaze over the salmon.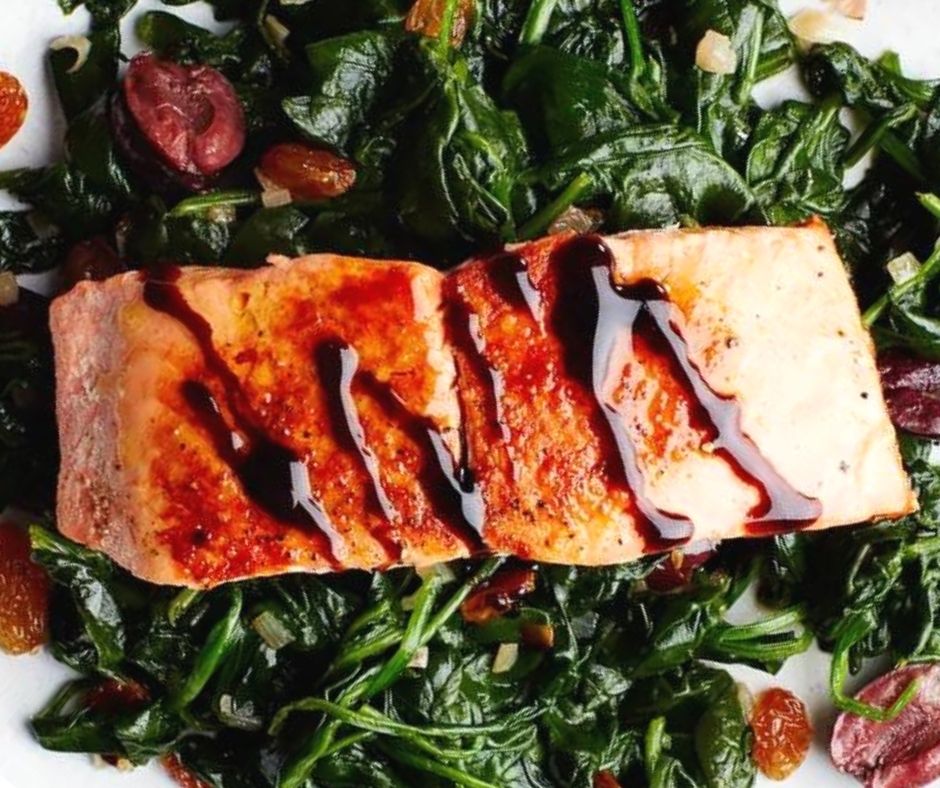 At Le Gourmet Central, you can find all types of unique gourmet food including authentic Iberian cured ham from Spain, gourmet risottos, truffles specialties and so much more.
To find the best gourmet foods and gift baskets online, begin your search at legourmetcentral.com.