The exact number of varieties of olive trees is not known with certainty, new varieties appearing as their cataloging deepens. The difficulty of identification (genetic techniques are being used) and the great degree of synonymy greatly hinder the classification process.
Sikitita: descendant of picual and arbequina, originating in Córdoba, fruit of the improvement program of the University of Córdoba and IFAPA. At present, there are only 700ha, worldwide, of this variety. Sikitita, as its own name indicates, is an olive tree with low vigor and small size, it is a valuable variety for its high-quality oils, very rich in polyphenols (natural antioxidants) and its great adaptation to hedgerow crops, which allow us to obtain sweet and very aromatic oils.
Arbosana: The origins of this variety are not very well defined, being located in the Catalan region of Penedés Like sikitita, it is a low vigor tree suitable for hedge plantings, producing very fruity oils.
Koroneiki: a variety of Greek origin, with a higher vigor than the previous ones but also suitable for growing in hedges. With an intense green and high stability. Provides bitter and pungent oils. Sevillian fine manzanilla, original variety from Seville, intended mainly for table olives. Due to the great drop in the price of this product at origin, we have decided to allocate the farms of this variety to organic production for the production of extra virgin olive oil.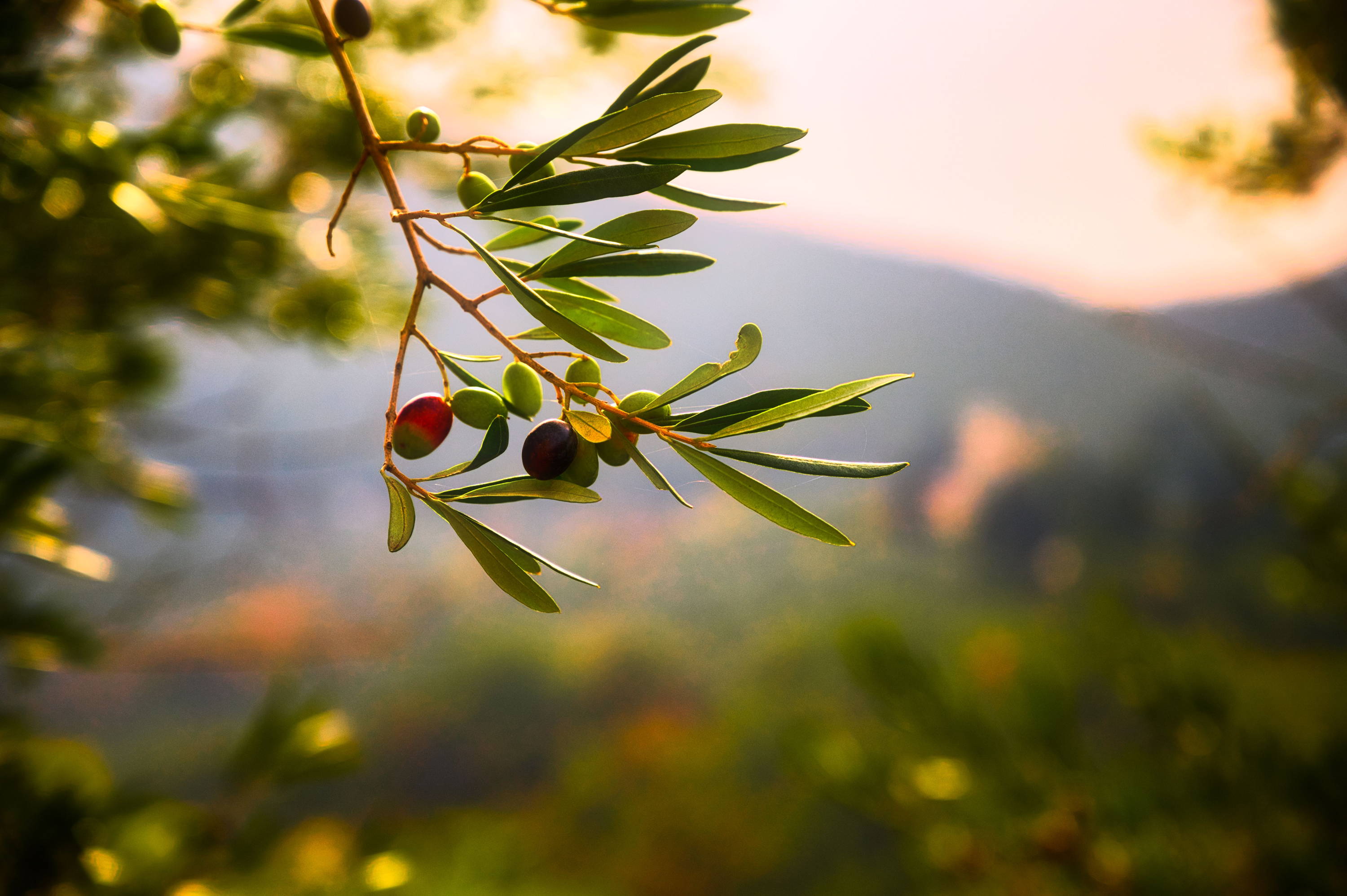 Arbequina: one of the most popular and widespread varieties throughout the planet, due to its perfect adaptation to hedgerow crops, its high production and its high fat yield. The size of the olive is the smallest among the olive varieties. It receives its name from Arbeca, a town belonging to the province of Lérida, although its origin is Palestinian.
Picual: the most widespread variety in Spain, mainly in the province of Jaén, one of the most productive areas of olive oil worldwide. Vigorous tree, and medium-large olive size. It gets its name from the fact that its olive ends in a small tip or beak.
Hojiblanca: originally from Lucena province of Córdoba, widely distributed in Andalusia, can be used both for oil production and for table olives. Medium vigor and medium-large fruit size. It gets its name from the light color of its leaves.
Argudell: An autochthonous variety from the Alt Empordà area, Girona, highly prized for its elegance and finesse. Especial because it is precisely in this area of the Mediterranean coast where this variety of olive finds the optimal edaphoclimatic conditions for its perfect development. The breeze from the Mediterranean and the famous Tramontana experienced by homeowners are two of the secrets for this Argudell olive oil to have such a special flavor.
Choose the Right Olive Oils
Spain is the world's largest producer of olive oil. With a wide variety of award-winning varieties cultivated in unique microclimates, Spanish farmers take pride in producing pure extra virgin olive oil.
Look for a dark glass bottle because even the smallest amount of sunshine negatively affects the quality. Keep the top closed securely and always choose extra-virgin olive oil.
Extra virgin oils have a smoke point of around 180–215 °C (356–419 °F). This means that you can, despite some claims to the contrary, use EVOO for cooking. As long as you don't cook with high heat, like deep-frying, its greater resistance to oxidation makes olive oil a good choice for medium-low heat recipes. Don't forget that the flavor is stronger if it's not exposed to heat.