Serves 4 | 10 min
INGREDIENTS:
250g Black Truffle Tagliolini
120g butter.
Beef broth just enough.
90g Black Truffle Sauce Parmesan cheese (as you like).
PREPARATION:
STEP 1
Bring water to boiling point and salt it (we suggest to add 10g salt per each liter of water) and pour in the noodles. The cooking time is 2 minutes.
STEP 2
In a pan add the broth, the Truffle Sauce, the butter and heat avoiding broth evaporation.
STEP 3
Once the noodles are cooked, pour them into the pan with the prepared mixture and toss them.
STEP 4
Remove from heat and stir with Parmesan cheese.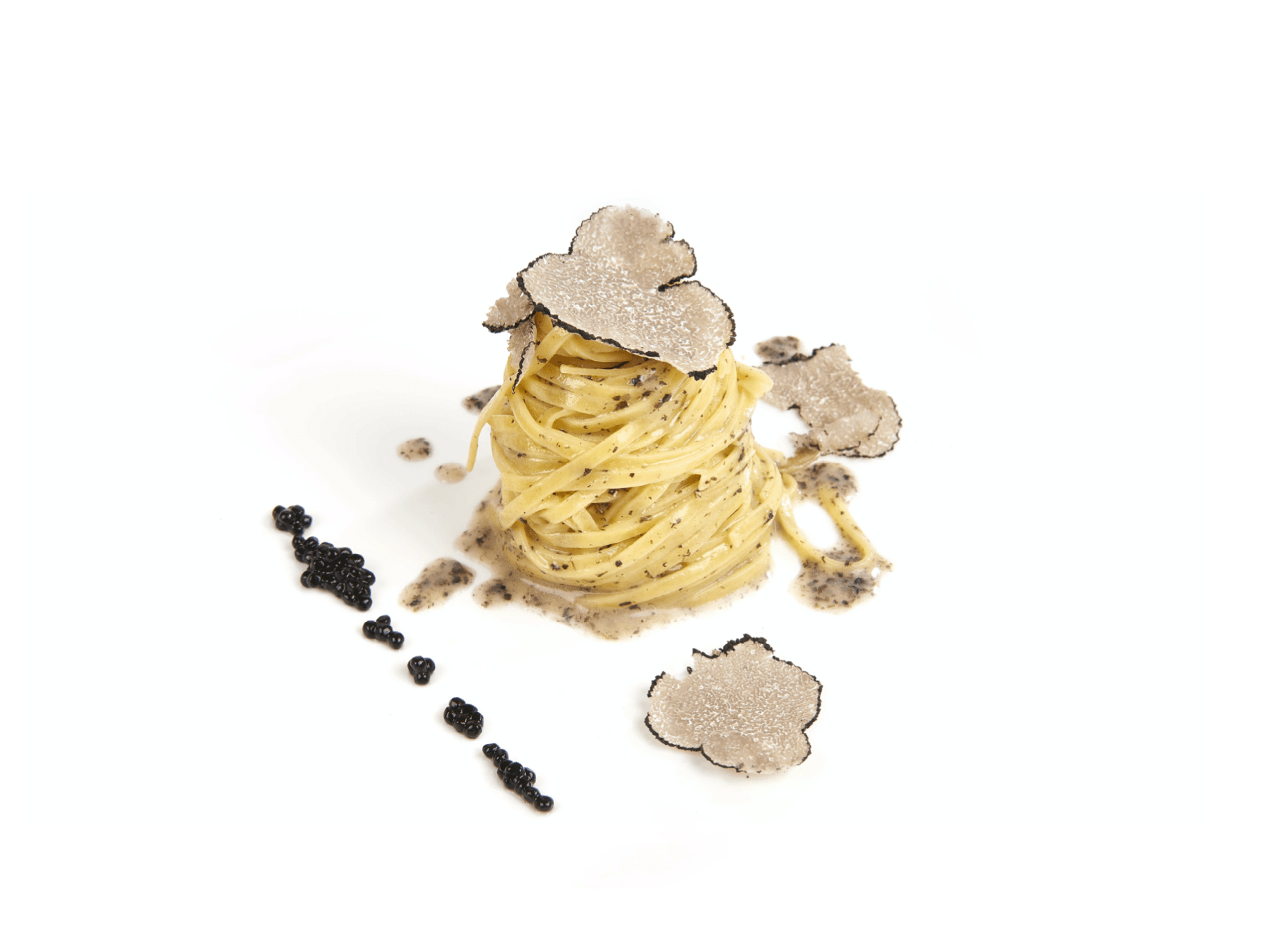 At Le Gourmet Central, you can find all types of unique gourmet food including authentic Iberian cured ham from Spain, gourmet risottos, truffles specialties and so much more.
To find the best gourmet foods and gift baskets online, begin your search at legourmetcentral.com.