Serves 6
Souffle preparation time: 15 minutes
Salad preparation time: 10 minutes
Ingredients for the soufflé:
60g / 2 oz butter
2 TBS flour
1.5 cups / 12 oz milk
Salt and pepper
250g / 24.1 oz Gruyere cheese, grated
4 eggs, separated
1 cup / 8.5 oz cream
2 TBS extra Gruyere cheese, grated
Ingredients for the salad:
1 whole carrot, peeled
1 whole beetroot, peeled
100g fresh raspberries
1 TBS micro greens
Juice of half a lemon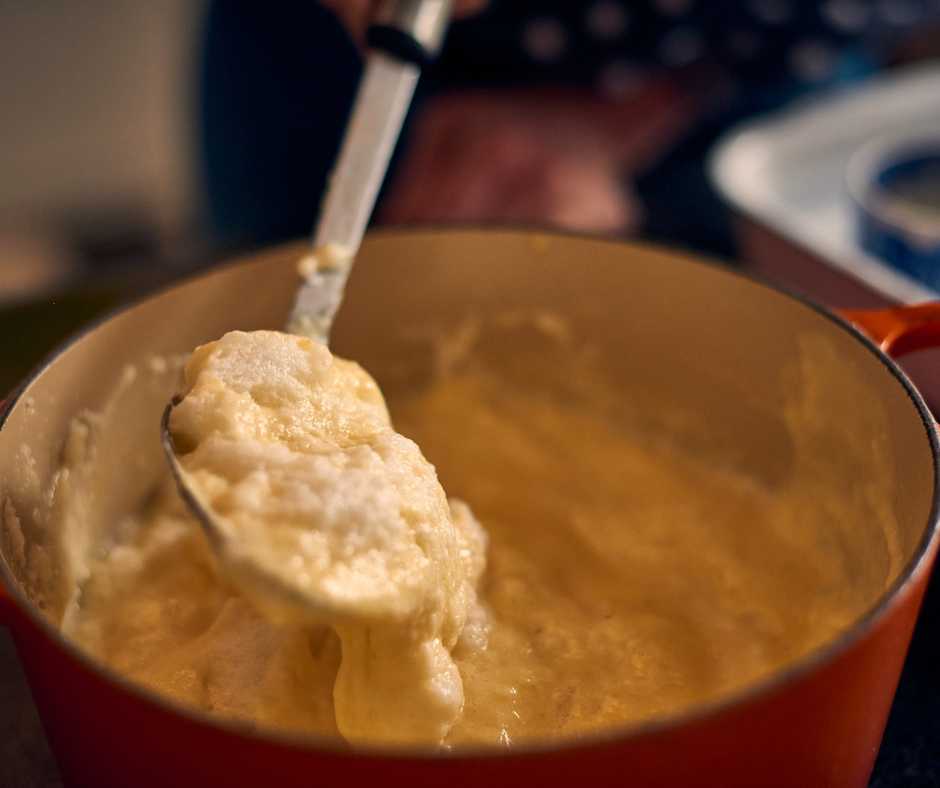 Instructions for the soufflé:
STEP 1
Preheat the oven to 180°C/356°F. Melt the butter and flour together in a medium-sized pot. Cook the flour in the butter for a minute. Slowly add the milk and stir with a whisk or spoon until combined. Add in the cheese while it's still warm, and stir until melted.
STEP 2
Separate the eggs and stir the yolks into the cheese and milk mixture. Stir in the Edmond Fallot Original Dijon Mustard and season with salt and pepper.
STEP 3
Whisk the egg whites to a stiff peak and fold gently into the milk and cheese mixture. The peaks should stand alone without flopping over; that's how you know when they are ready.
STEP 4
Spoon the mixture into 6 buttered and floured ramekin dishes and bake them in a hot water bath for 30 minutes. At this point, you could serve them straight from the oven and still in the ramekin, as per a traditional soufflé. Continue with this final step for a twice-baked and richer version.
STEP 5
Cool outside on a cooling rack for 10 minutes. Run a sharp knife around the insides of the ramekin to loosen the soufflé. Turn them into an ovenproof dish, top with some extra cheese, and drizzle some of the cream over each souffle. Return to the oven for 15 minutes and serve warm.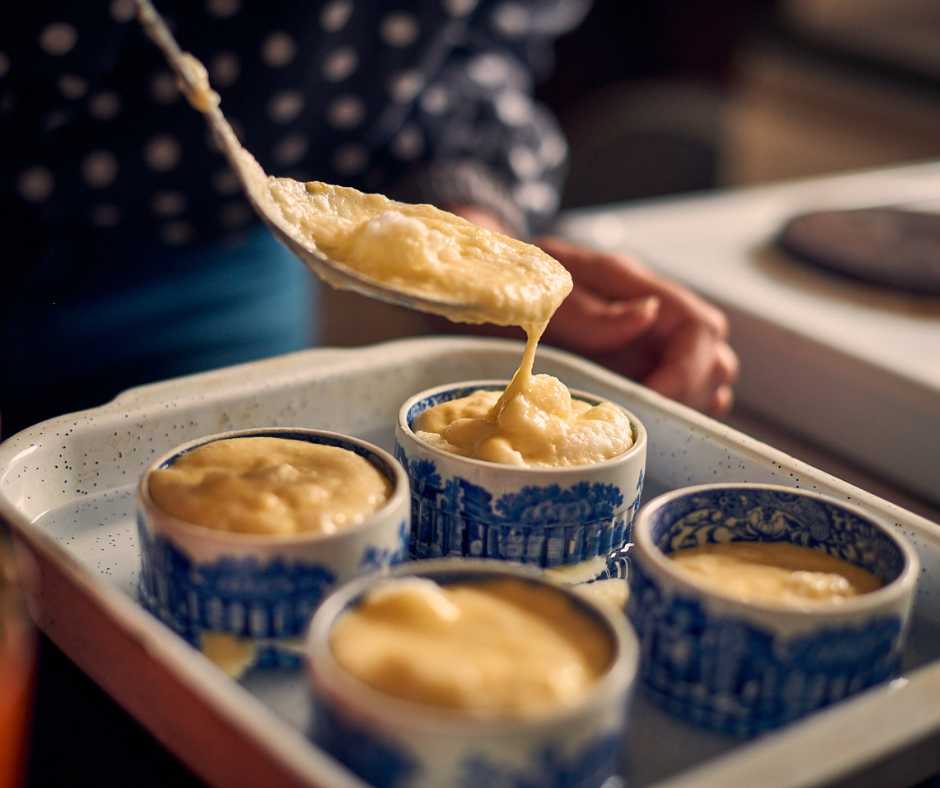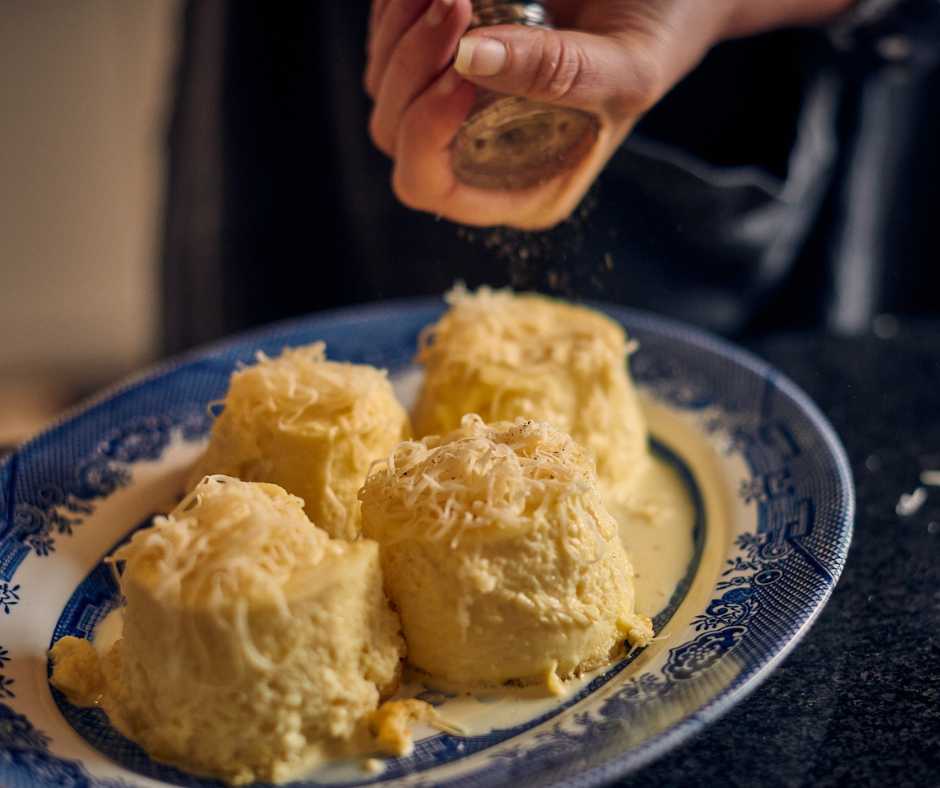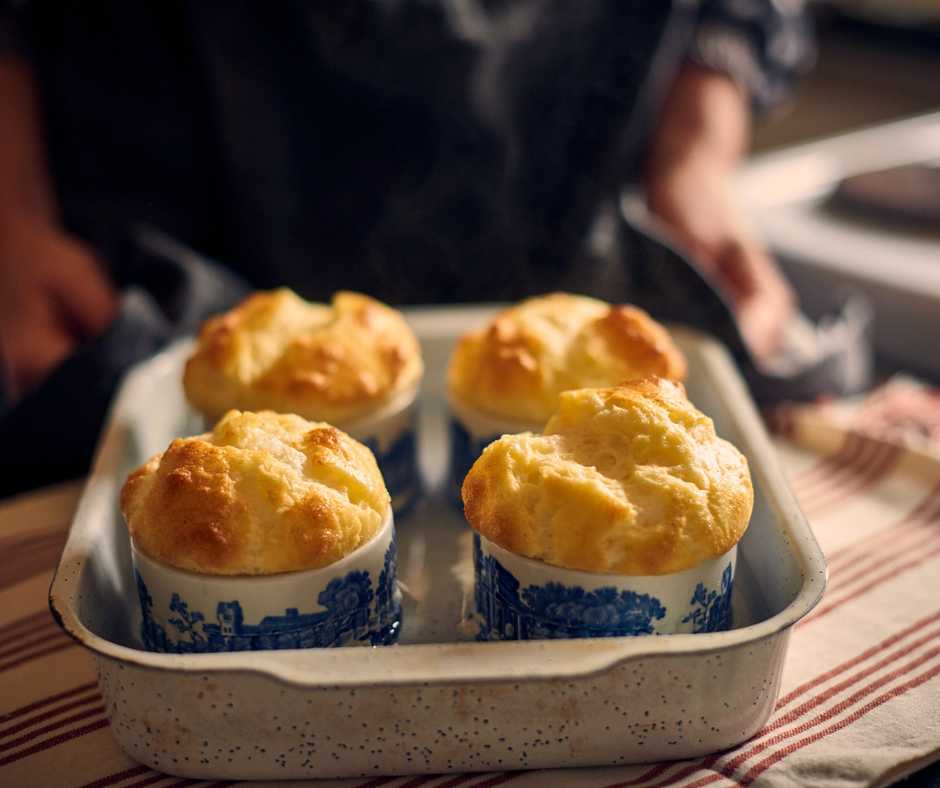 Instructions for the salad:
STEP 1
Cut ribbons of carrot using a peeler and set them aside. Cut thin beetroot slices with a sharp knife or on a mandoline and set aside. Toss these two vegetables in the Rincon de la Subbética Extra Virgin Olive Oil and the lemon juice.
STEP 2
Arrange all the salad elements on the plate and drizzle with the rest of the olive, salt, and season.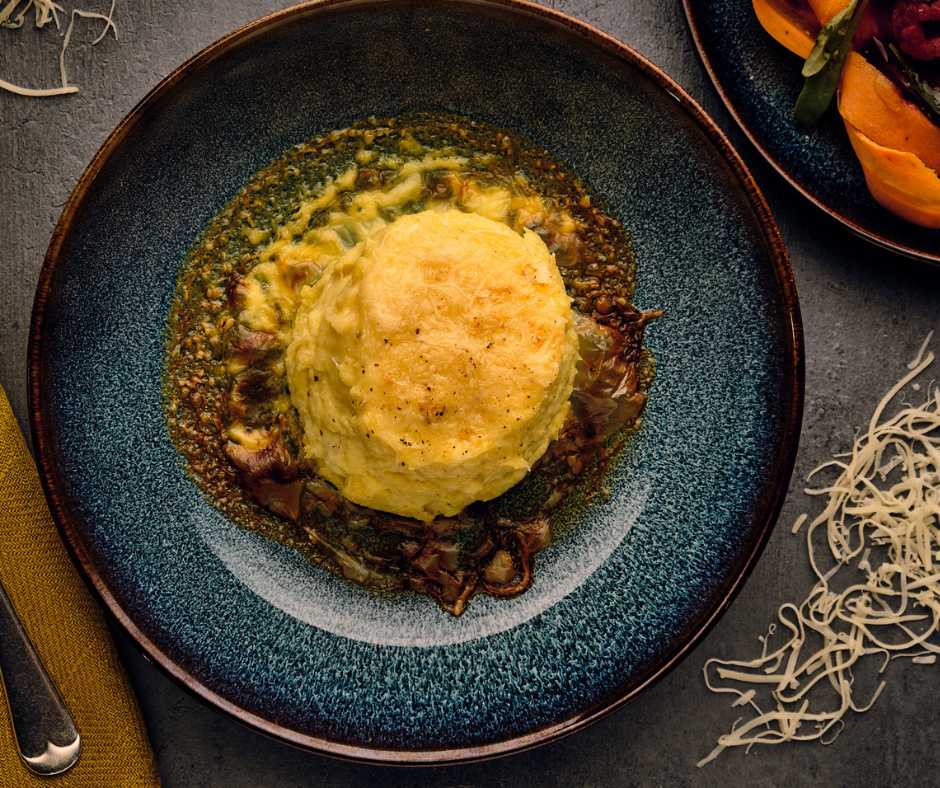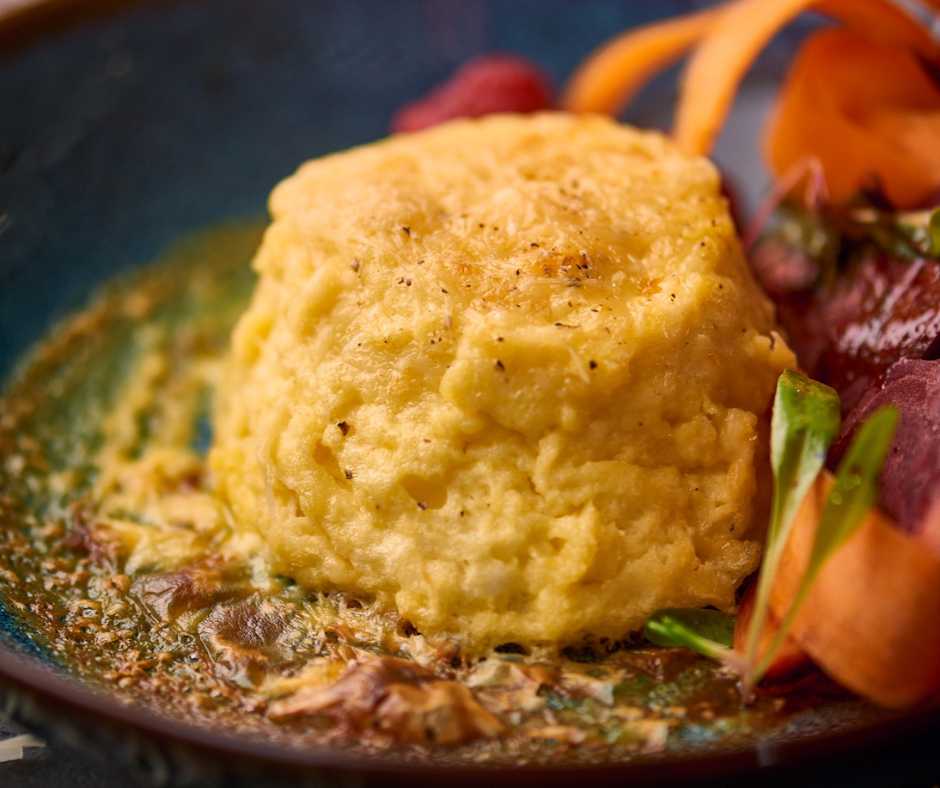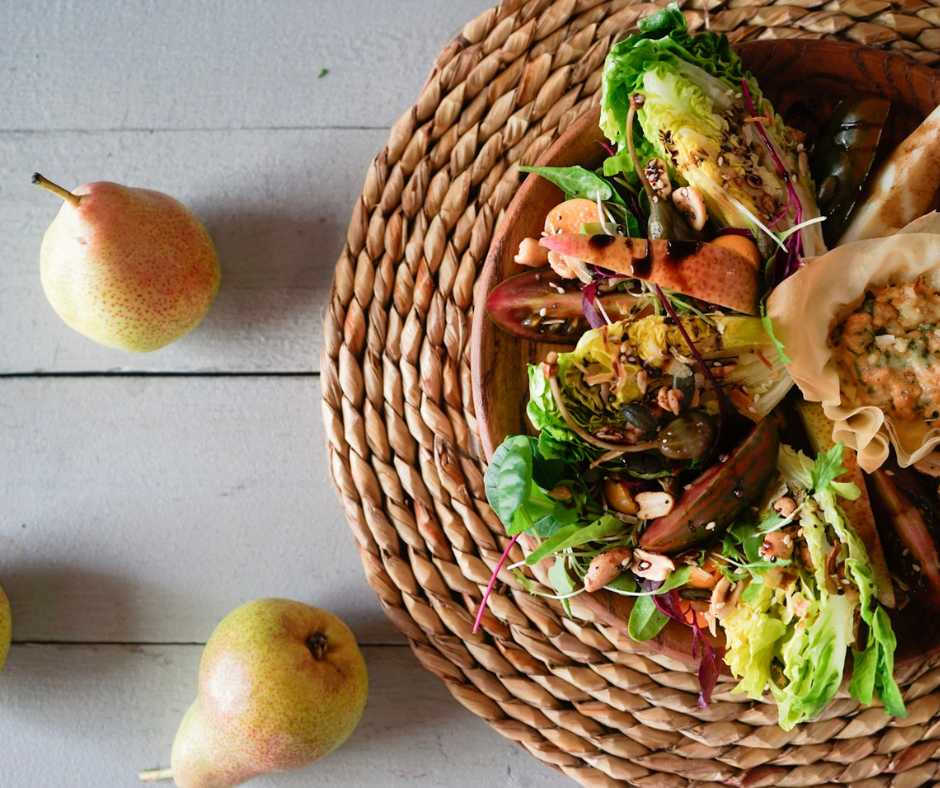 Photo, food styling and recipe by Casey Bumpsteed