Olive oil is an essential staple in every Mediterranean kitchen. Valued not just for its rich, robust flavor and preservative properties, olive oil may also be the secret to a long and healthy life.
Italy and Spain are consistently one of the countries with the highest live expectancies. Mediterraneans don't just live longer, they live very well. Researchers believe this has to do with the fact that their daily dishes involve a liberal splash of fresh olive oil.
What makes extra virgin so healthy and how can you add it to your diet? Read on to learn the benefits of olive oil before you start planning your next dinner!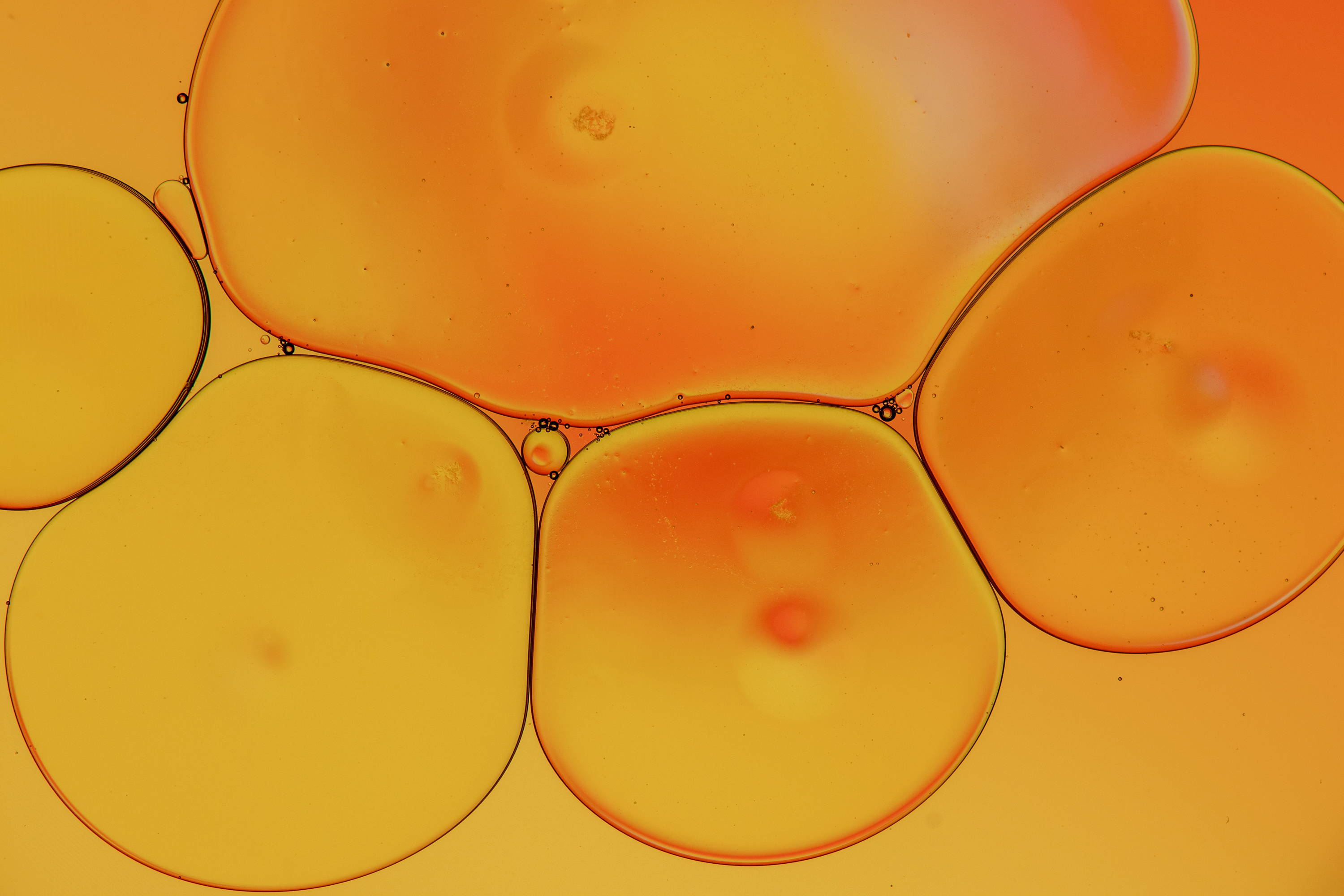 What is Extra Virgin Olive Oil?
Olives have been cultivated and processed for millennia. The ancient poet Homer called olive oil liquid gold due to its importance in trade and health.
There are three main grades of olive oil used in cooking:
Refined Olive Oil

Virgin Olive Oil
To legally label oil in each grade, the product must not surpass certain acidity percentages. Within the grades of olive oil, you have various varieties and processes, including cold-pressed.
Extra virgin olive oil (EVOO) is the least processed and the most natural. The health benefits of olive oil are strongest when you choose a fresh and natural variety.
Lower-quality olive oils taste more acidic with poorer flavors and are usually reserved for cooking. For silky condiments like the richest salad dressings and the best dips for your crusty baguette, choose the best quality extra virgin olive oil you can find.
Heart Healthy Properties of Olive Oil
Just one tablespoon of extra virgin olive oil contains substantial amounts of Vitamin E and K, which promote bone, heart, and clotting health. Some studies on animals have even suggested extra virgin olive oil hinders the brain plague that contributes to dementia and Alzheimers.
Olive oil is also full of anti-inflammatory fats like oleocanthal and oleuropein. These antioxidants hinder the oxidation of bad cholesterol, called LDL. This bad cholesterol clogs arteries, leading to heart disease and possible cardiac arrest.
Unlike the saturated trans fats found in junk food, olive oil contains ample amounts of what is known as "good fat". Found in foods like olives, avocados, and nuts, monosaturated fatty acids are naturally anti-inflammatory. Enjoy the full flavor of fat without risking your health and cholesterol levels by choosing olive oil.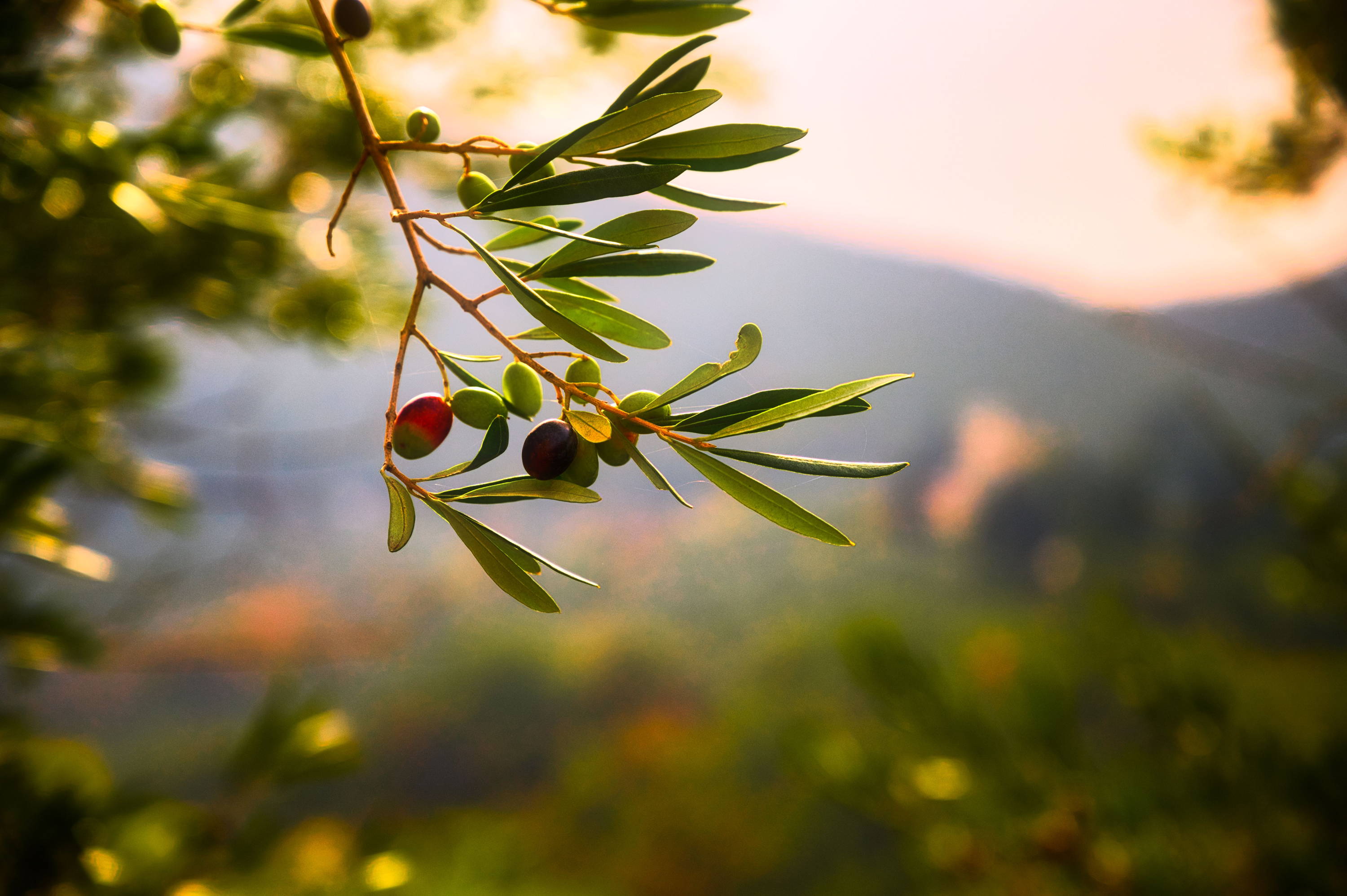 Live Better and Longer with Healthy Fats
People are living longer and longer but are we living better? We don't want our bodies to outlive our brains and our hearts.
The health benefits of olive oil have been attributed to its antioxidant and anti-inflammatory properties. Too many are still scarred from the anti-fat crusades of diet culture popular in the 1980s. However, avoiding all fats is outdated health advice.
Most medical doctors prescribe a balanced diet of fruits, vegetables, whole grains, protein, and healthy fats like olive oil. Monounsaturated fats like olive oil are linked to a lower risk of heart disease. Rates of heart disease and stroke are lower in the Mediterranean where healthy fats are consumed at higher rates than saturated fats.
There are also lower rates of many cancers in countries with frequent olive oil consumption. This may be due to its anti-inflammatory properties.
Olive oil may also help prevent blood clotting, which protects against stroke and heart attacks. Consuming more olive oil has been shown to help lower blood pressure and improve the lining of your blood vessels.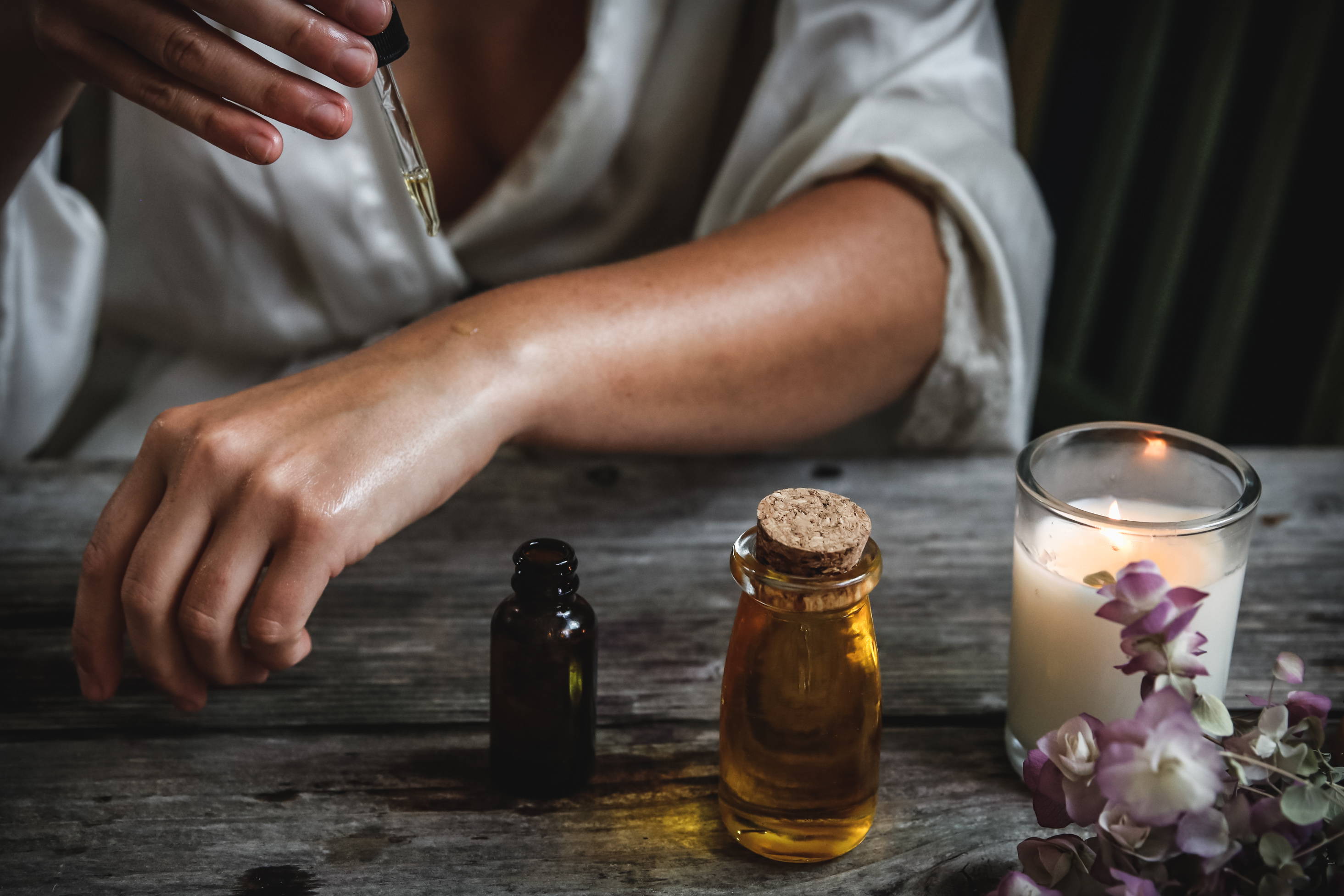 The secret to healthy, glowing skin might already be in your kitchen. The modern beauty industry has convinced us that we need fancy ingredients for our skin to look our best but that's not always true.
The monounsaturated fatty acids and antioxidants that are so good for your heart also make olive oil a natural moisturizer. This emollient will help relieve dry, cracked skin, especially if you live in an arid climate.
Use olive oil to remove stubborn eye makeup, add a few drops to dry hands, or use it before shaving for softer skin. However, if you have oily or acne-prone skin, skip the olive oil.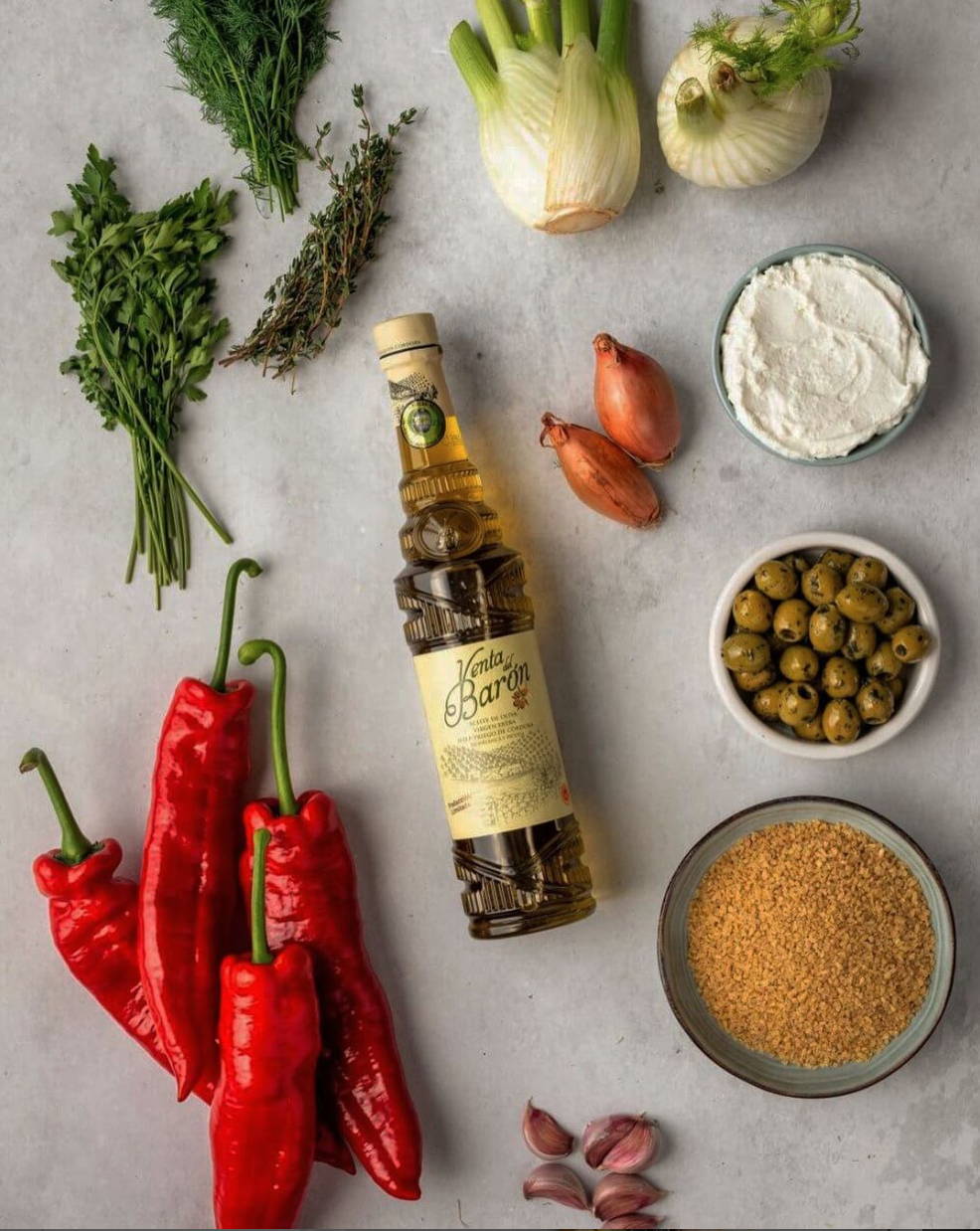 Choose the Right Olive Oils
Spain is the world's largest producer of olive oil. With a wide variety of award-winning varieties cultivated in unique microclimates, Spanish farmers take pride in producing pure extra virgin olive oil.
Look for a dark glass bottle because even the smallest amount of sunshine negatively affects the quality. Keep the top closed securely and always choose extra-virgin olive oil.
Extra virgin oils have a smoke point of around 180–215 °C (356–419 °F). This means that you can, despite some claims to the contrary, use EVOO for cooking. As long as you don't cook with high heat, like deep-frying, its greater resistance to oxidation makes olive oil a good choice for medium-low heat recipes. Don't forget that the flavor is stronger if it's not exposed to heat.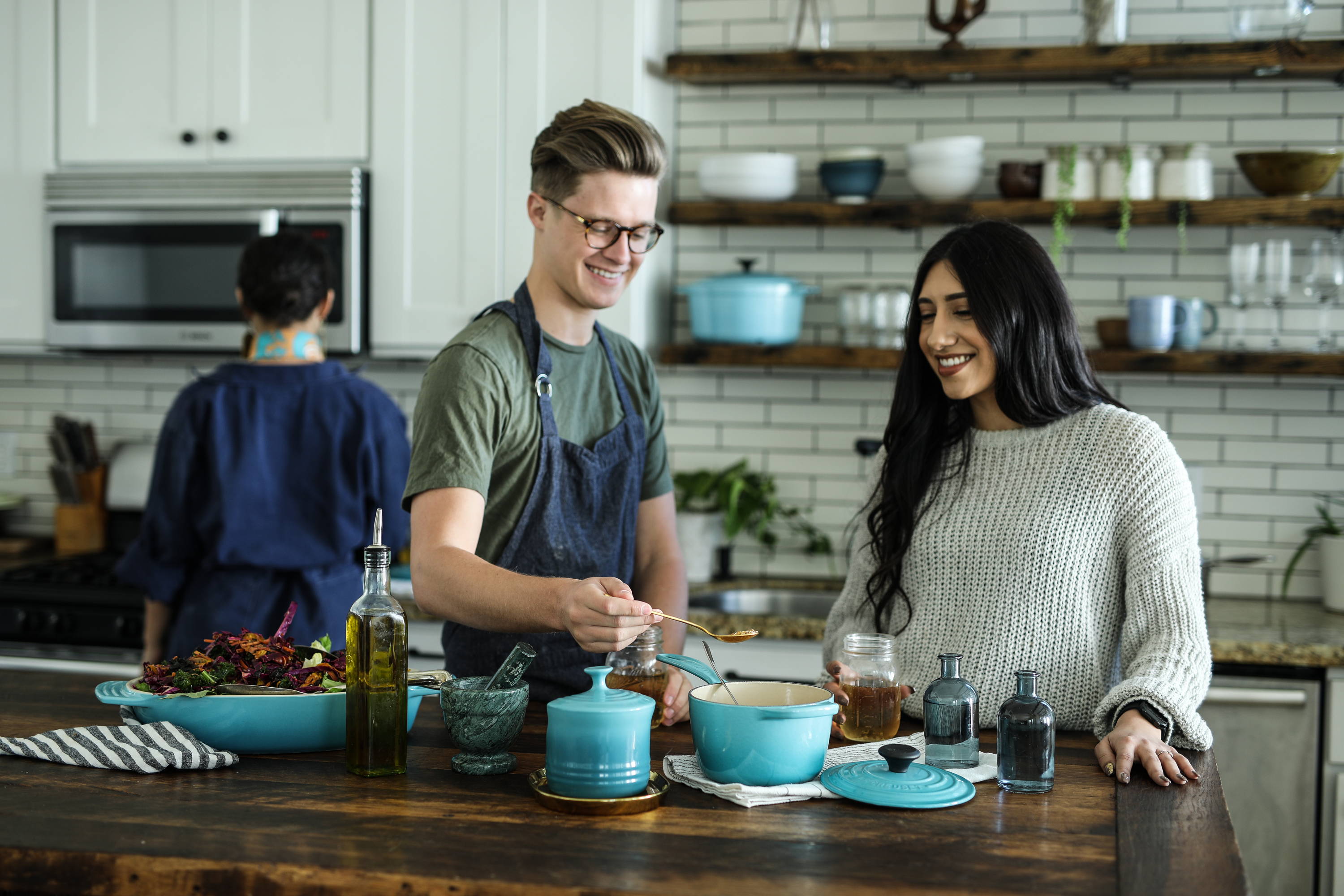 Healthy Ways to Use Olive Oil
Now that you've learned just how healthy extra virgin olive oil is, you might want to find new ways to use it!
Try enjoying breakfast like the Spanish. Drizzle a generous amount of fresh extra virgin olive oil over toasted crusty bread. Top it with a garden-fresh sliced tomato and sprinkle with flaky salt. This simple dish is effortless elegance perfected- plus it's heart healthy.
There's no limit on the dishes that olive oil improves. Pour generous amounts on bitter green salads, grilled garden vegetables, and dripped over hearty soups, like butternut squash.
Common tapas served in Spanish bars are simple, such as a few slices of aged Manchego cheese topped with flakey oregano and olive oil. During the sun-soaked summers in Southern Spain, aromatic olive oil is the star ingredient in cold tomato soups like gazpacho and salmorejo. Extra drizzles of EVOO and fresh herbs are the final finishing touches.
Olive oil isn't just for savory dishes. Fragrant, robust olive oil stands out in Spanish fluffy, sponge cakes. Skip the butter and use healthy olive next time you want to nibble on something sweet with your morning tea.
Heading to a housewarming party or don't know what to bring to a holiday dinner? Try arriving with the gift of health by bringing a small bottle of olive oil.
Don't be afraid to add some healthy fats to your diet. With the research suggesting that extra virgin olive oil is a healthy staple in any diet, don't be afraid to let the olive oil pour!