November is a month of abundance and family togetherness. Big, comforting dinners bring everyone to the table to catch up and familiar holiday favorites make their appearance in our pantries. It's no wonder that this is the time of the year when we start wearing our comfy pants with forgiving waistlines more often!
From unique seasonings to decadent indulgences, we have you covered. Read our top picks for the best brands to make your November tasty!
Sal de Ibiza - Sea Salt Harvested from the Mediterranean
You might not immediately think about the flavors of the Mediterranean for your Thanksgiving dinners and family get-togethers. Sal de Ibiza will change your mind. This renowned Spanish brand hails from the picturesque island of Ibiza and is famous for its Fleur de Sel.
Their exquisite sea salt is harvested sustainably by hand in the salt pans of Ibiza. The Mediterranean's crystal-clear waters meet the island's unique microclimate, resulting in a delicately flavored and wonderfully textured salt.
Its fine, irregular crystals provide a delightful crunch that elevates any dish, from salads and grilled vegetables to chocolate desserts.
This gourmet sea salt is meticulously crafted and packed in an eco-friendly way.
The perfect addition to any grilled meats or salads is the Sal de Ibiza Salt with Mediterranean Herb Seasoning. Sea salt shines in the forefront of the mix, along with a blend of basil, rosemary, and oregano. This combo also tastes wonderful as a rub on a whole, roasted turkey if you are planning on cooking one up this November!
Serve up some irresistibly crunchy Sal de Ibiza Potato Chips with Fleur de Sel before dinner or during the big game. WIth the perfect amount of salt in every bite, the bag will be gone in no time.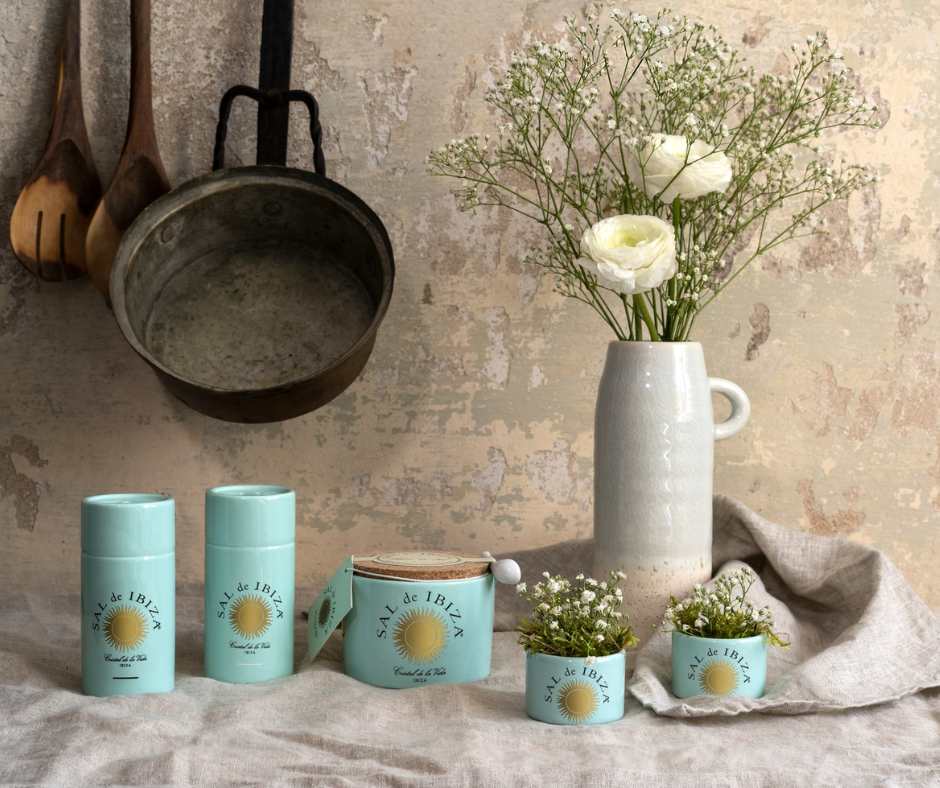 Les Garrigues - Spanish Tradition of Roasted Nuts
Luxurious nutty desserts are a staple of the holiday season in Spain. Once you start snacking on them, it's hard to stop! Born from a love of the traditional process of cultivating and processing pistachios, almonds, and other quality nut products, Les Garrigues is a testament to the rich culinary heritage of the Garrigues region in Catalonia, Spain.
What makes Les Garrigues truly special is their commitment to sustainable and traditional production methods. Planted in the nutrient rich groves of Spain, their nuts are roasted, salted, and caramelized in small batches for maximum quality.
Transport yourself to the sun-soaked groves of Catalonia with every bite of the Les Garrigues Chocolate Covered Almonds. The almonds are first caramelized with a light layer of sugar before being covered generously with premium dark chocolate.
Set out a bowl of Les Garrigues Caramelized Almonds before dinner for your next game day or holiday party. Guests won't be able to stop themselves from grabbing another handful of these roasted almonds hand-coated in a crunchy caramel topping.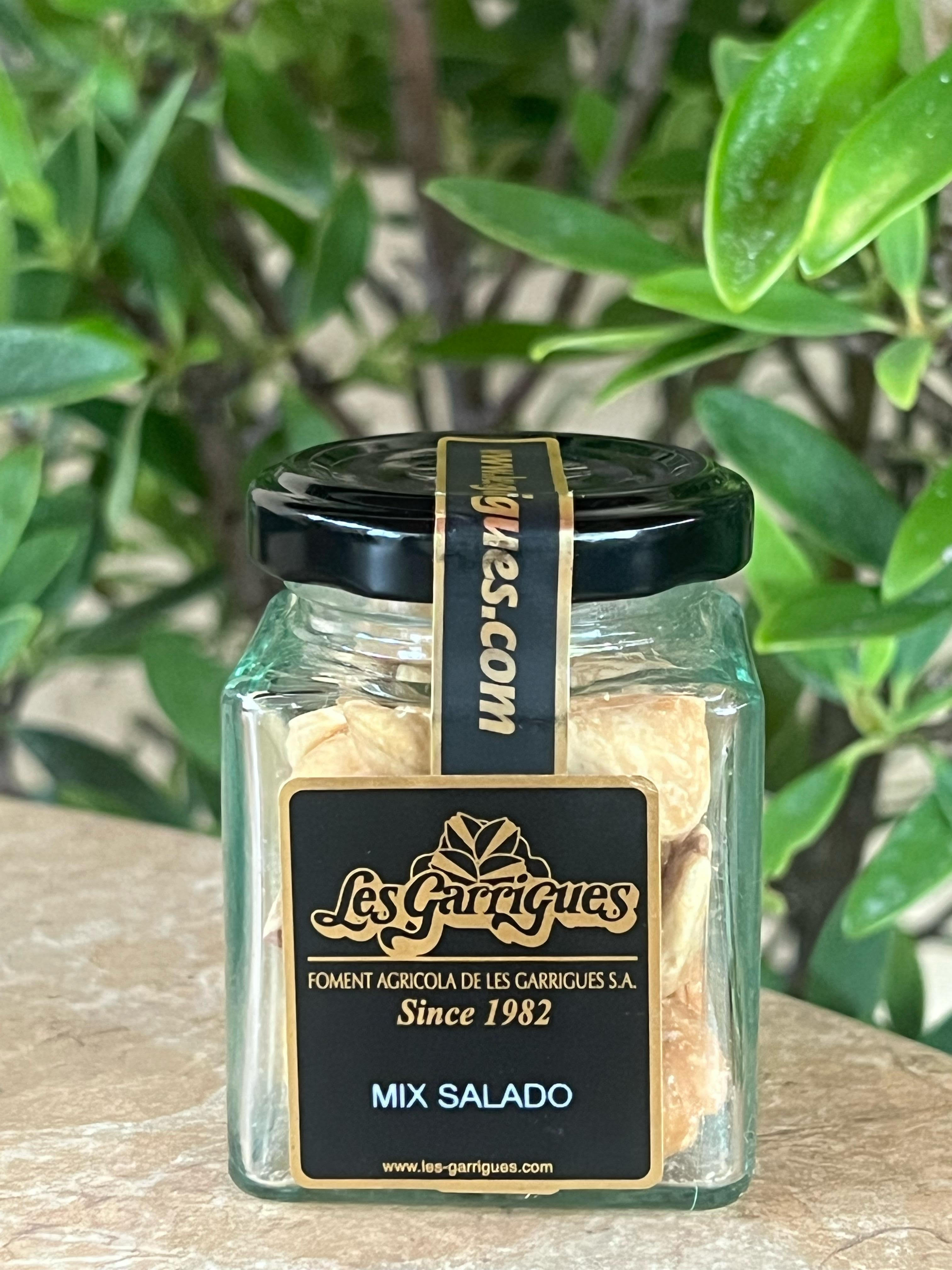 Venchi - Handcrafted Italian Chocolates
It wouldn't be winter without allowing ourselves some extra chocolate indulgences! Choose exceptional chocolates from Venchi, a storied Italian chocolatier since 1878, to properly satisfy that sweet tooth.
What sets Venchi apart is their unwavering commitment to quality, sourcing the finest cocoa beans from around the world to create rich, velvety chocolate masterpieces. Each bite of Venchi chocolate is a symphony of flavor, with an array of textures that delight the senses.
These chocolates make a wonderfully thoughtful gift and taste even better when shared with loved ones. They're also the perfect personal indulgence after a long day. Savor them as an after-dinner delight or pair them with your favorite wine or coffee as a snack.
As you explore the world of Venchi's chocolates, you'll discover a range of flavors and styles to suit every taste.
Make the holidays extra fun for the young or the young-at-heart with the Venchi Holiday x Bannecker Advent Calendar 2023. With 25 exquisite milk and dark Granblend chocolates, you will have something to look forward to every day in December. Order now so it will arrive in time!
The Venchi Pistachio Cremino Bar is one of their most popular flavors for a reason. Make any occasion special with this creamy bar of lightly salted pistachio alternated in layers.
Maxim's de Paris - Indulgent Parisian Sweets
Make this holiday season stand out by enjoying only the best candies and chocolates. Maxim's de Paris, a renowned brand with a 100 year legacy, offers a sumptuous collection of chocolates and candies. What makes Maxim's products truly special is their unwavering dedication to craftsmanship and their use of the finest ingredients.
From their iconic tins filled with delicate chocolates to their truffles, every bite reflects the essence of Parisian elegance and artistry. Savor them as a post-dinner treat, share them with friends during an afternoon tea, or elevate special occasions.
The brand's commitment to meticulous packaging and presentation adds an extra layer of sophistication to their creations, making them perfect for gifting! The chocolates and candies invite you to appreciate the rich heritage of French confectionery, with each bite better than the last.
Transform ordinary moments into extraordinary ones with the Maxim's de Paris Restaurant Assorted Milk Chocolate with Fleur de Sel. Packed in a tin shaped like their iconic Paris restaurant, these chocolate balls are an exquisite treat.
Try a little bit of everything with the Maxim's de Paris 32 French Specialties. Each box is filled with their iconic salted butter caramels, fruit jellies, calissons, and nougat. Share them with your family or give yourself a little treat every morning with your coffee.
We all need a little pick-me-up as the days get shorter and the nights get colder. Treat yourself and your loved ones to only the best this November with these high-quality products from our top brands. Bon Appetit!
Created by foodies, for foodies, Le Gourmet Central presents an incredible selection of world-class ingredients and delicacies, delivered with an unparalleled customer experience.