A delicious vegetarian salad perfect for everyone! Top with shaved Parmigiano Reggiano before serving.
Serves: 6|15min
Ingredients:
500 gr gemelli or Trofie pasta
2 jars La Favorita Pomodoro Pesto
4 tomatoes on the vine
50 g soft cheese, preferably ricotta
1–2 tsp sriracha optional
2 handfuls arugula, fresh basil, salt, and pepper as you like
Preparation:
STEP 1
Cook the pasta al dente according to the instructions on the packet.
STEP 2
Pour Extra Virgin Olive Oil in a pan. Cut the tomatoes in half and stir-fry until they are golden brown.
STEP 3
Rinse the noodles in cold water and in a large bowl mix it with the Pesto. Serve it with the tomatoes and rest of ingredients.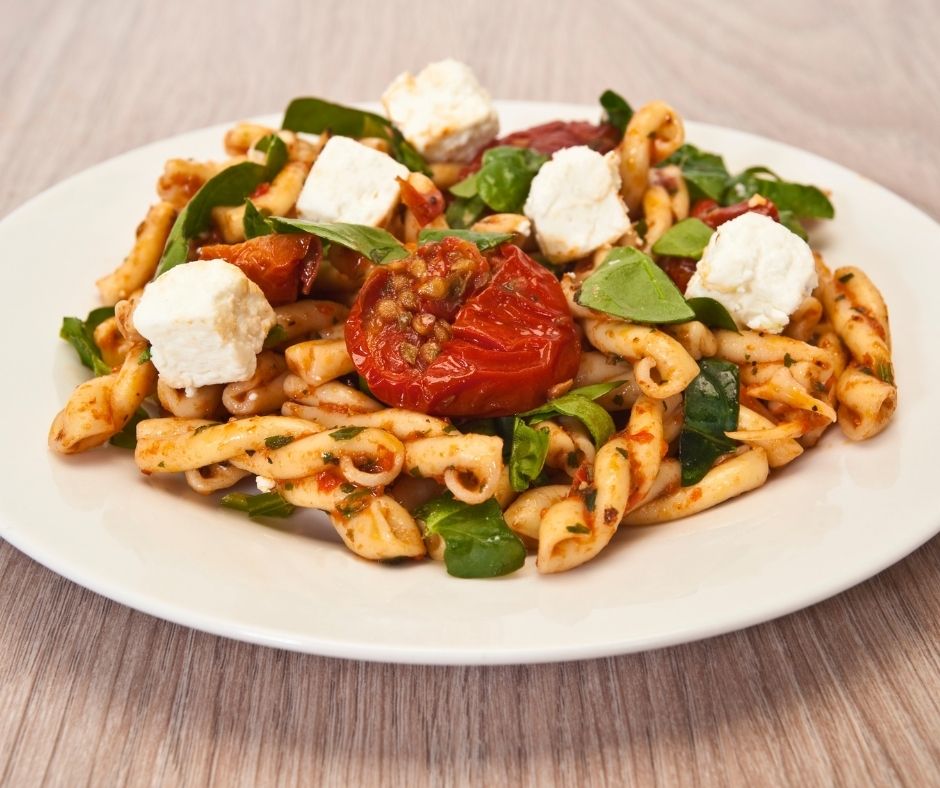 At Le Gourmet Central, you can find all types of unique gourmet food including authentic Iberian cured ham from Spain, gourmet risottos, truffles specialties and so much more.
To find the best gourmet foods and gift baskets online, begin your search at legourmetcentral.com.