Rice is a staple food in every corner of the earth. You can enjoy it in Japan and Morocco, Louisiana and Cuba. And no two rice dishes are alike — the long grain is incredibly versatile!
And although some rice dishes can be quite sophisticated, none beat the Spanish Paella in originality, wholesomeness and flavor. Paella is really the ultimate rice dish! So, how much do you know about this golden rice platter? And what makes it so unique? Here's all you need to know about Spanish paella.
What is paella, exactly?
First things first. What is paella? The paella is a rice dish typical of the Valencia region in Spain. It's cooked in a special flat pan over an open flame, and it can be as large that it can feed fifty people or more!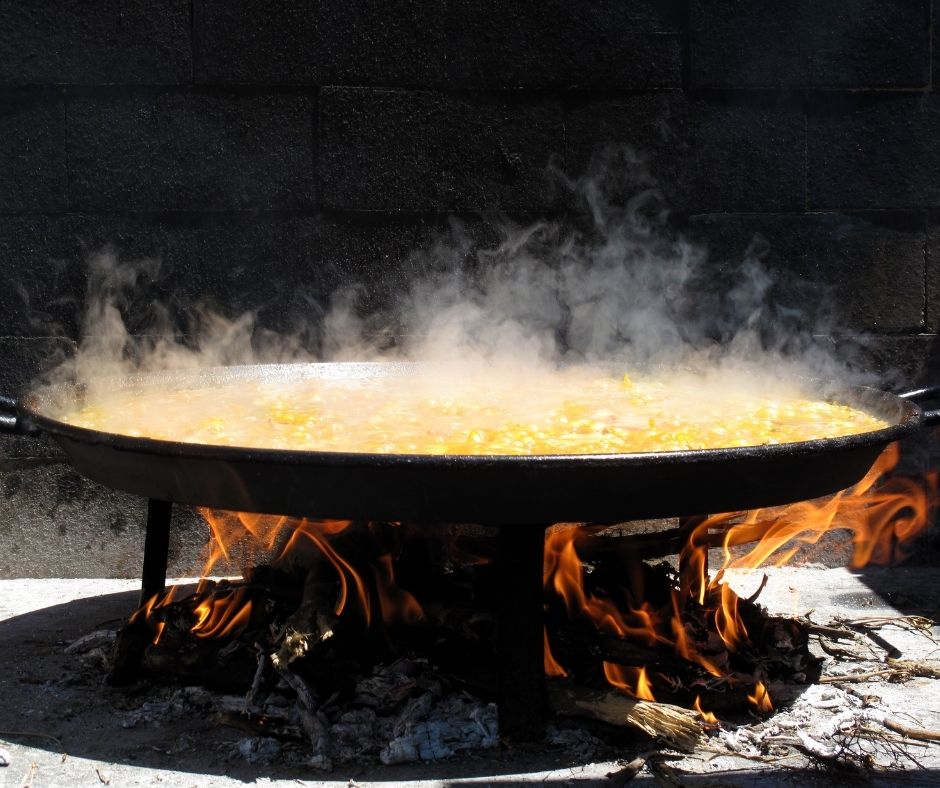 The paella is the original one-pot meal. Starting with cooking a wide variety of ingredients from land and sea. Veggies, shellfish, chicken and pork, everything goes. Then adding the paella rice, called bomba rice, and the proper stock. It takes some skill to make sure everything is cooked perfectly.
Finally, a distinctive trait of all paellas, large and small, is the fragrant addition of saffron. The most expensive spice on earth that gives the long rice grains an irresistible golden color.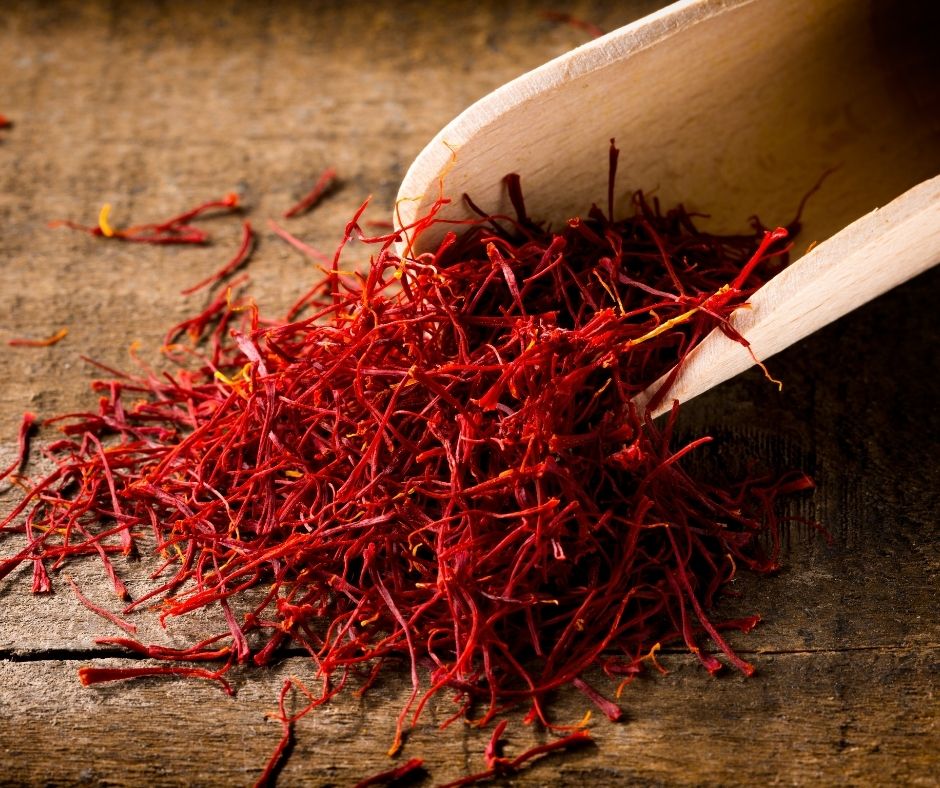 History of the Paella
Rice is not native to Spain, but the Asian grain arrived in the 8th century through Africa. Only 8 miles of water separate Spain and the northern tip of Africa.
The paella was already a popular dish in the 15th century, but not for being the lavish specialty we know today, but for being a peasant dish.
If you think about it, the paella is a community effort — someone made the rice, and everyone else added what they had in hand; some added a piece of hare, others brought some green beans, some had a few sausage links to share, and others a piece of chicken. Once the paella was ready, the community would dig into the very same paella pan, everyone with a wooden spoon to scoop the varied dish.
By the 19th century, the paella had become a symbol for community, family and unity, particularly in Valencia. The first known paella was made with chicken, rabbit, snails and three kinds of fresh beans! Since then, the rice dish is present at every festivity, and it's not uncommon to have it for dinner on Sunday surrounded by friends and family.
Types of Paella
No two paellas are alike. After all, people use what they have in hand just like they did centuries ago. Still, some paella styles are more popular than others. Here are the most representative:
Meat paella - Although the name is self-explanatory, the Spanish don't make this one with red meat but with chicken, and it's better suited for family get-togethers when you need a simpler, not so sumptuous dish.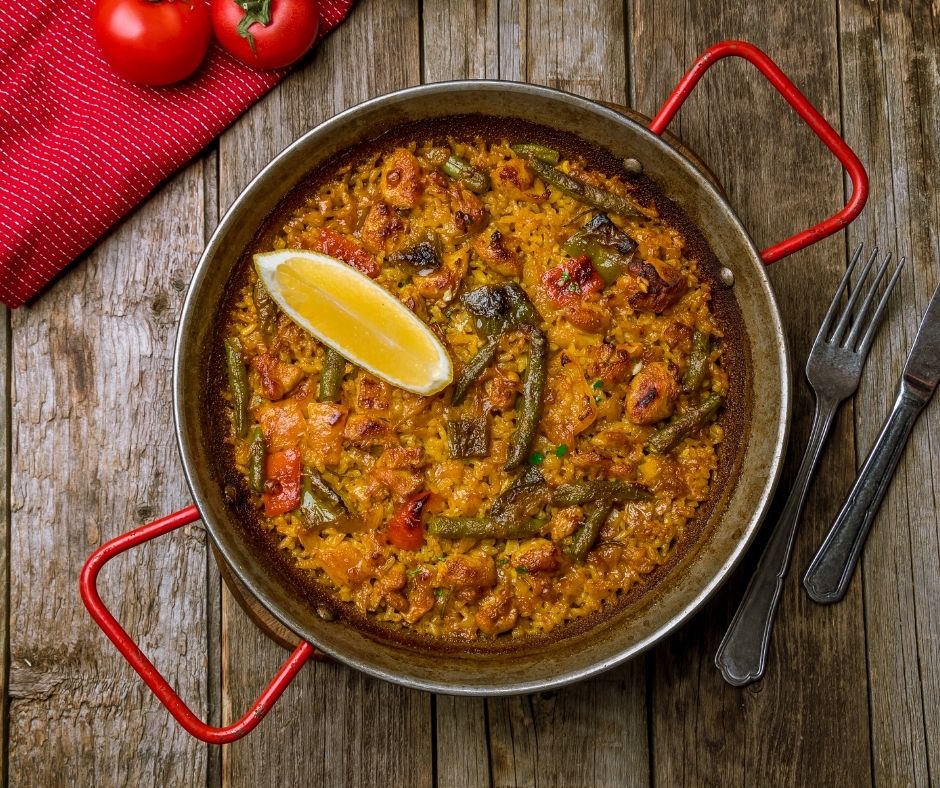 Seafood paella - Perhaps the most popular paella style, this beauty is topped with prawns, mussels, clams and sometimes white fish or lobster. Also called 'marinera', this paella is more common near Spain's coast.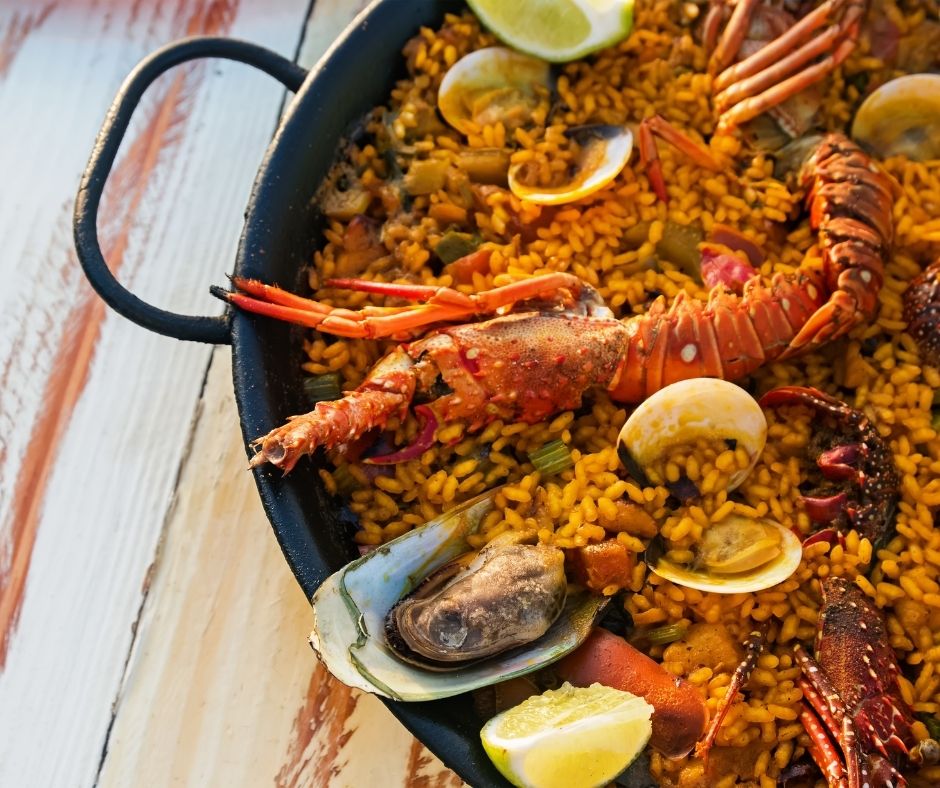 Mixed paella - You guessed it; this paella has both elements of land and sea. Seafood, chicken, pork, sausages and veggies, this is a crowd-pleasing pan of paella — it has something for everyone.
Black paella - This specialty of Valencia is not dissimilar to regular seafood paella, with the noticeable difference that people use squid ink to taint the rice with a deep black color.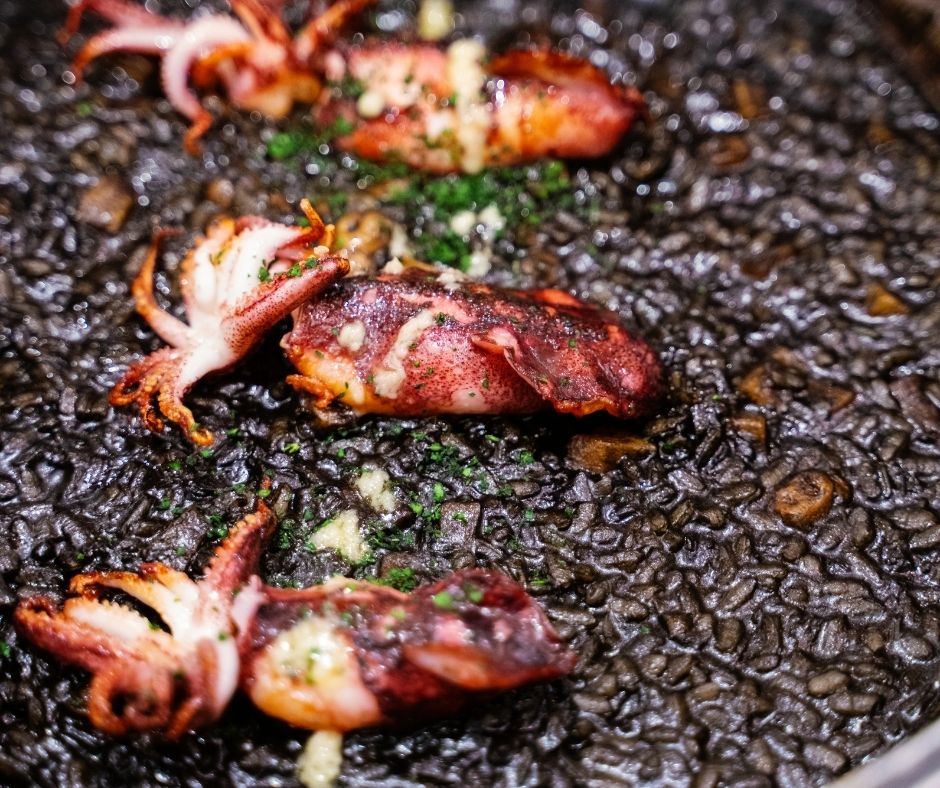 Vegetarian paella - A modern take on the Spanish classic, you can surely imagine this paella caters to people looking to skip animal-based products, so people will only top it with tomatoes, green beans and other seasonal veggies. Looking for a vegan paella? Here's our vegan paella kit
Paella is All About Sharing
Making paella is an act of love and a group effort, so order your paella rice, choose your toppings and fire up those coals! Paella is larger than life, and, although hard work, few spanish gourmet dishes are more rewarding. Who's up for some paella?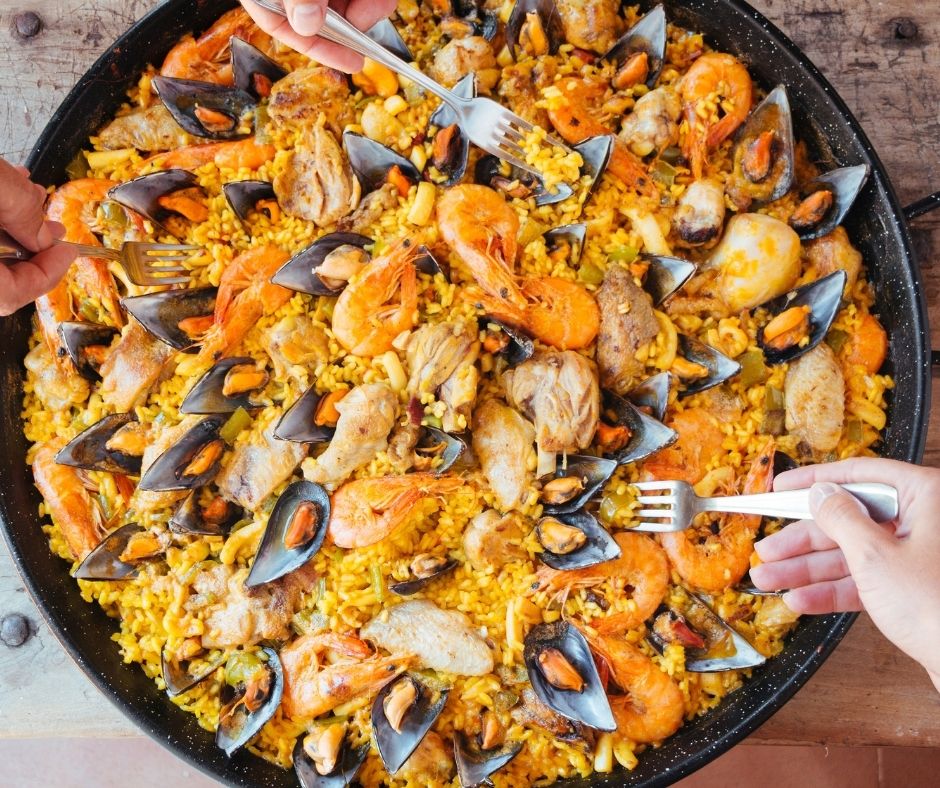 Our gourmet Spanish Food selection includes cured meats, sauces, crackers, spreads, oils and many others. Some of the most popular for Paella are Calasparra Bomba Rice, Cooking base for Seafood Paella and Spanish Paprika.
When searching for gourmet food online, look no further than legourmetcentral.com.
Explore More About The Spanish Iberico Ham