Transport to the lively, cobble-stoned streets of Spain by inviting over your friends and family for a night spent snacking on tapas.
Although the spread of delicious food might look impressive (made even more so after some glasses of red wine), tapas night doesn't have to be a pain to set up. With these 7 easy tapas, you will spend almost no time preparing and your guests will leave happy and full.
Tapas are small plates of Spanish finger food. They are traditionally served with your drink at the bar and are meant to be shared with your table.

Translated as "tops" in Spanish, the exact reason for the name is contested. Legend says bartenders in centuries past would place a piece of bread, sometimes with a bit of meat and cheese, on top of your glass of wine or beer when you ordered. This kept patrons from
becoming too drunk too fast.
Whatever the reason, the art of the tapa has evolved to include strong cheeses, decadent cured meats, and other tasty treats. The best pairing for a tableful of tapas is a full-bodied bottle of good red wine paired with a warm conversation between friends.

Don't forget to add a basket of slices of freshly baked loaves of crusty bread. Drizzle some extra virgin olive oil and flaky salt over them for a simple snack of its own.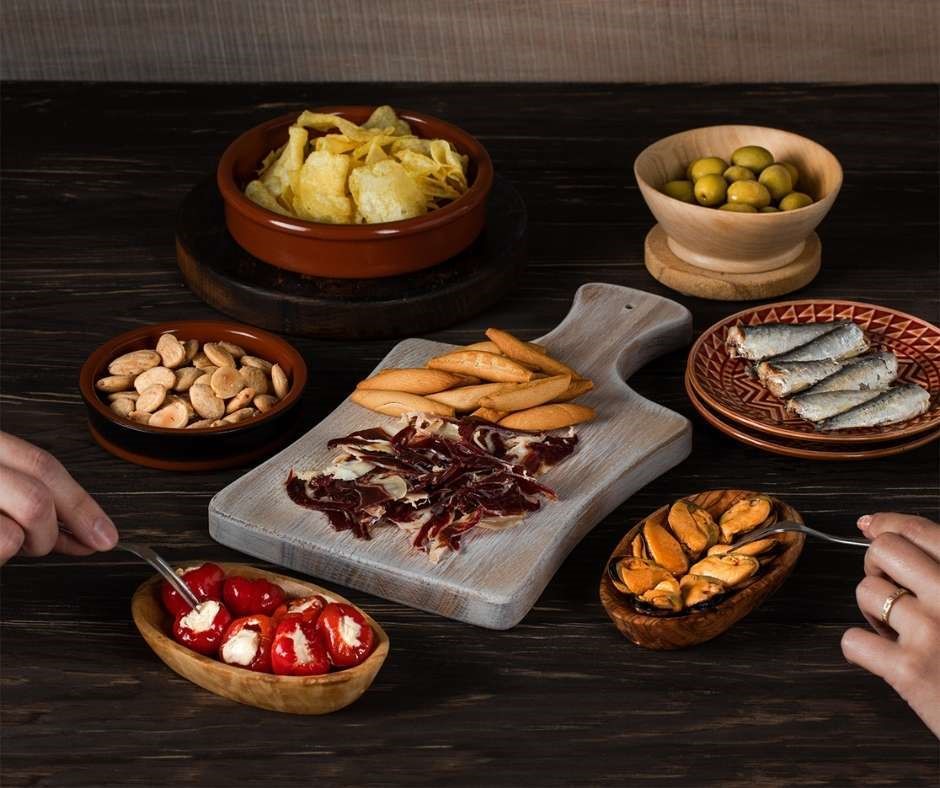 1. Cured Ham (Jamón Ibérico)
Named after the Iberian Peninsula, Jamon Iberico is one of the iconic tapas in Spain. The ham is cured for months or even years before being thinly sliced and served. The smooth and buttery taste has cemented its place as a favorite part of Spanish cuisine.

There is a lot of delicious cured ham in Spain at a variety of price points. However, the undisputed best meat comes from acorn-fed and free-range pigs (specified by "de Bellota" in the name).

A lifetime spent walking through the countryside and enjoying a rich, earthy diet results in perfectly marbled meat that practically melts in the mouth. Acorn-fed ham is more expensive than other more budget-friendly ham varieties. Many only order it during special occasions and share it with their family during the holiday season.
Present the ham by fanning the thin slices out on a plate with crackers and olives. During the summer months, an unexpected but delicious tapa is a toothpick-speared piece of sweet melon topped with a slice of ham. The sweet and savory combination will be your guests' new favorite tapa.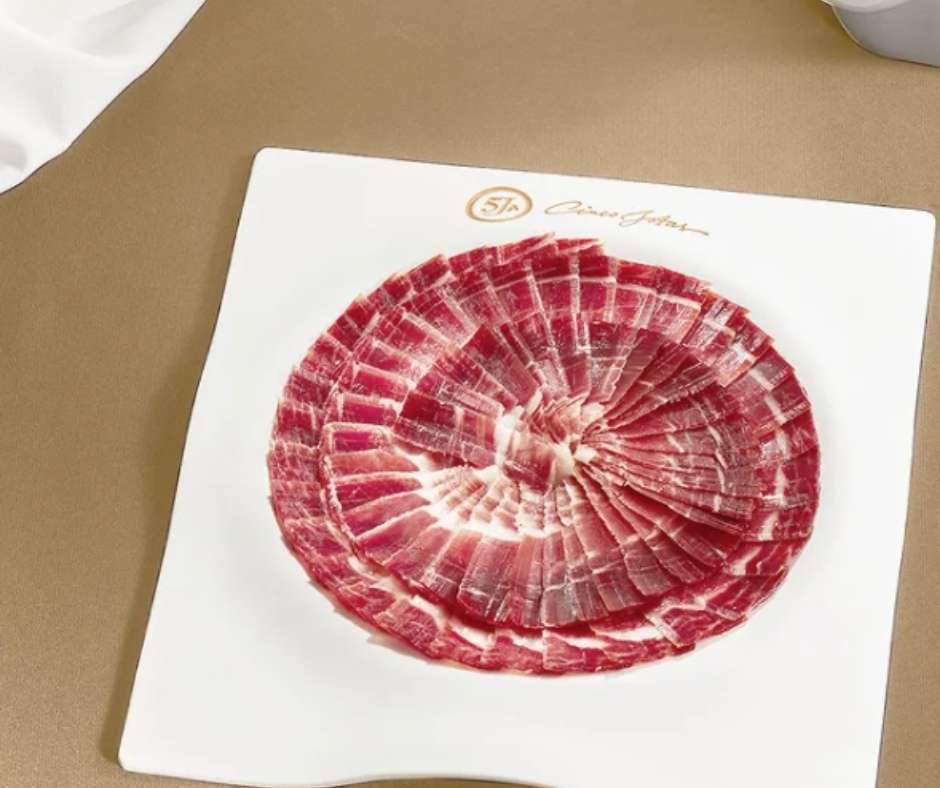 Explore more recipes with Iberico ham here
2. Assorted Spanish Cheese Platters
You can't have a Spanish tapas cocktail hour without some flavorful aged cheese. Manchego cheese comes from Spain's La Mancha region from a special breed of Manchega sheep. This firm cheese has a distinct taste that usually isn't too strong, making it a safe choice for guests.
You can purchase Manchego young or aged up to two years. The more aged the cheese, the sharper it becomes. The cheese is perfect on its own but is also sold in delectable truffled, herbed, and spiced varieties. Purchase a few types for a diverse spread of mouth-watering cheese.
To really wow your guests, supply both savory and sweet pairings with your cheese. Cheese always tastes great with olives and sausage. Traditionally, the Spanish pair Manchego with a spreadable quince marmalade. Any sweet fruity jams, honey, or raisins would pair well with Spanish cheese.
Order a Sheep's milk cheese sampler from Le Gourmet Central for a cheese board that couldn't be easier to set up.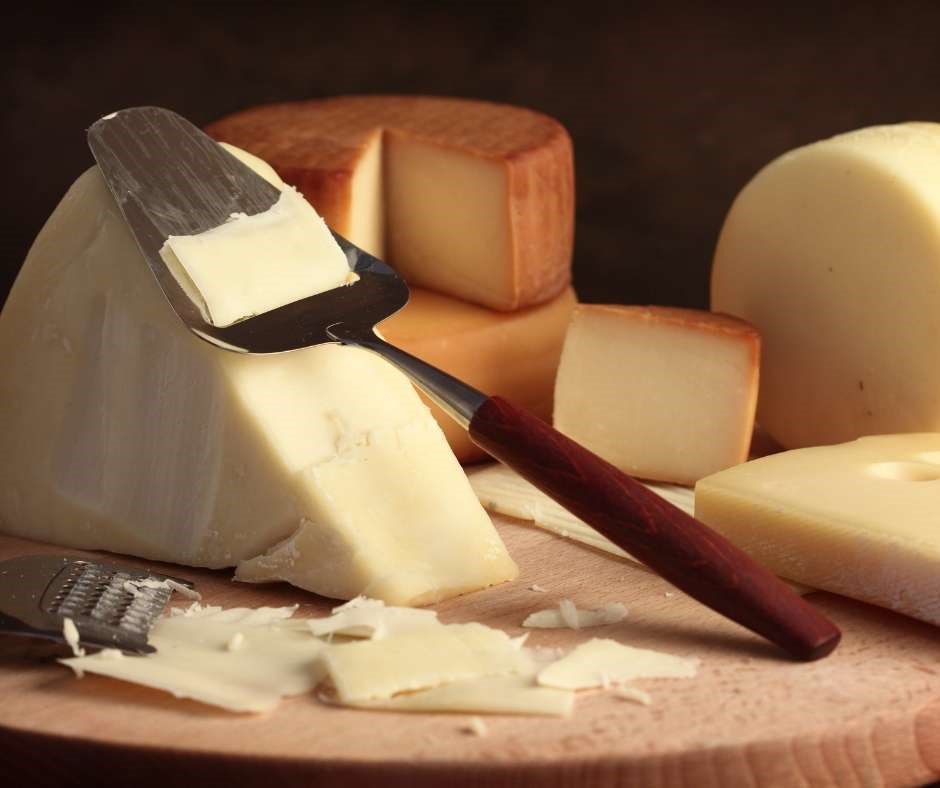 3. Anchovy Cured in Olive Oil
Delightfully salty with a rich flavor, anchovies are a wonderful indulgence. The unexpected umami flavor of an anchovy makes this easy tapa taste anything but simple.
The anchovies canned in the North of Spain in Santoña are known for being hand-picked and double-filleted, making them incredibly tender.
In Spanish bars, you will often receive a bowl of freshly fried and lightly salted potato chips topped with a few anchovies. Some thick slices of bread are also great for soaking up the delicious olive oil that is infused with that distinct anchovy flavor.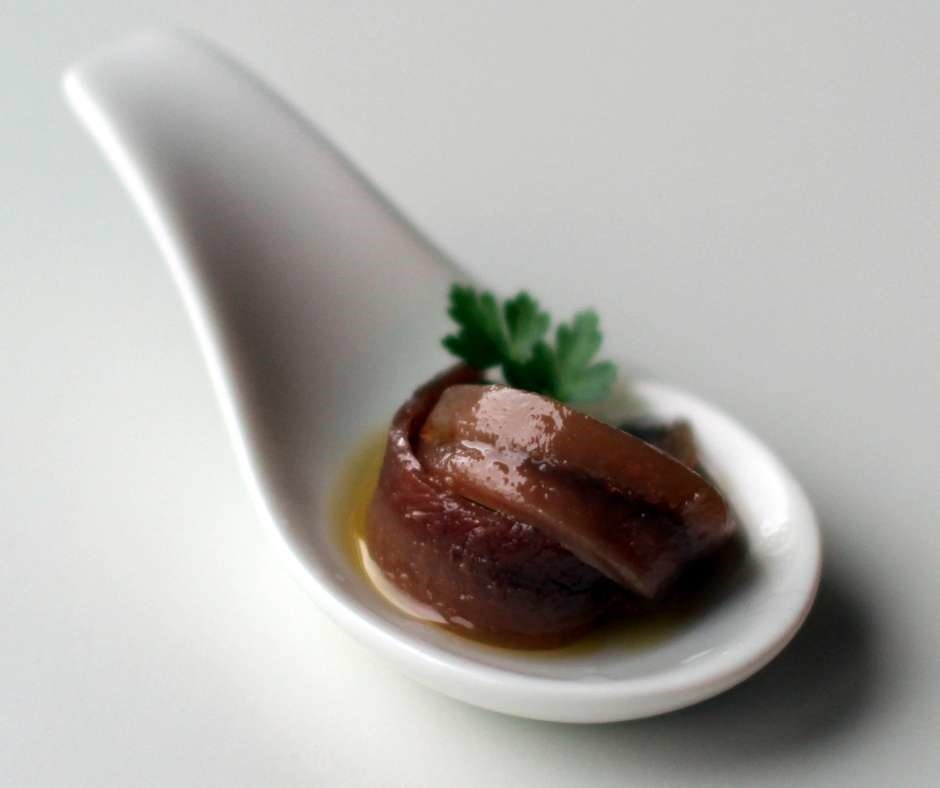 This cold tomato dish is a refreshing traditional summertime soup. Served in both the neighborhood bar and the nicest gourmet restaurants, gazpacho is sure to be a favorite.
Whole ripe tomatoes are simmered on the stovetop with cucumber, garlic, bell peppers, onion, vinegar, and plenty of nice olive oil. After thoroughly blending salt and pepper, chill the mixture for hours. The colder the gazpacho is, the better it tastes.

Make a big batch and divvy it up into skinny, tall glasses for an elevated look. Although it's thick and souplike, many people drink gazpacho. Garnishes including parsley, croutons, ham or some red onion complete the dish.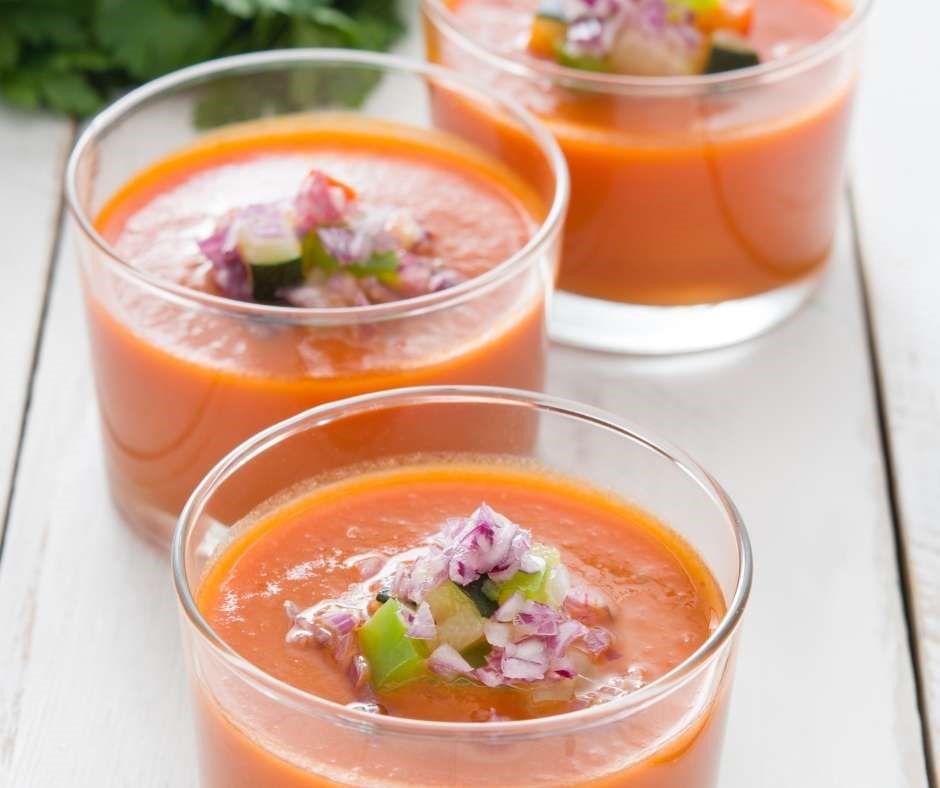 5. Sobrasada (spreadable Chorizo)

The unmistakable spiced, red Chorizo sausage makes a delicious tapa. Instead of buying the typical hard sausage, consider a soft and spreadable chorizo.

This chorizo, originally from Mallorca, is made from raw cured pork and is blended with hot paprika, oregano, and peppers to give it that iconic red color. The seasoned meat is aged for a few weeks to really bring out the flavor.

While your guests are filling their wine glasses, toast some fresh bread. While it's warm, spread the chorizo on the bread. The meat will melt into the bread for a portion of delicious finger food.

Chorizo also tastes great on buttery crackers, paired with hard cheeses, and also with sweeter companions like jam and honey.
Named after Rita Hayword's iconic role in the 1946 film-noir Gilda, this tapa is a breeze to assemble. Originally served in the gastronomically famous Basque city of San Sebastian, it spread around the country. No heat is required for this tapa that can be made ahead of time and kept in the fridge.
Simply grab a long toothpick and spear a pitted olive, pickled guindilla chili pepper, and a salty anchovy fillet.
Guests will eat them in one delicious bite, with a symphony of flavors and textures that create a distinct eating experience.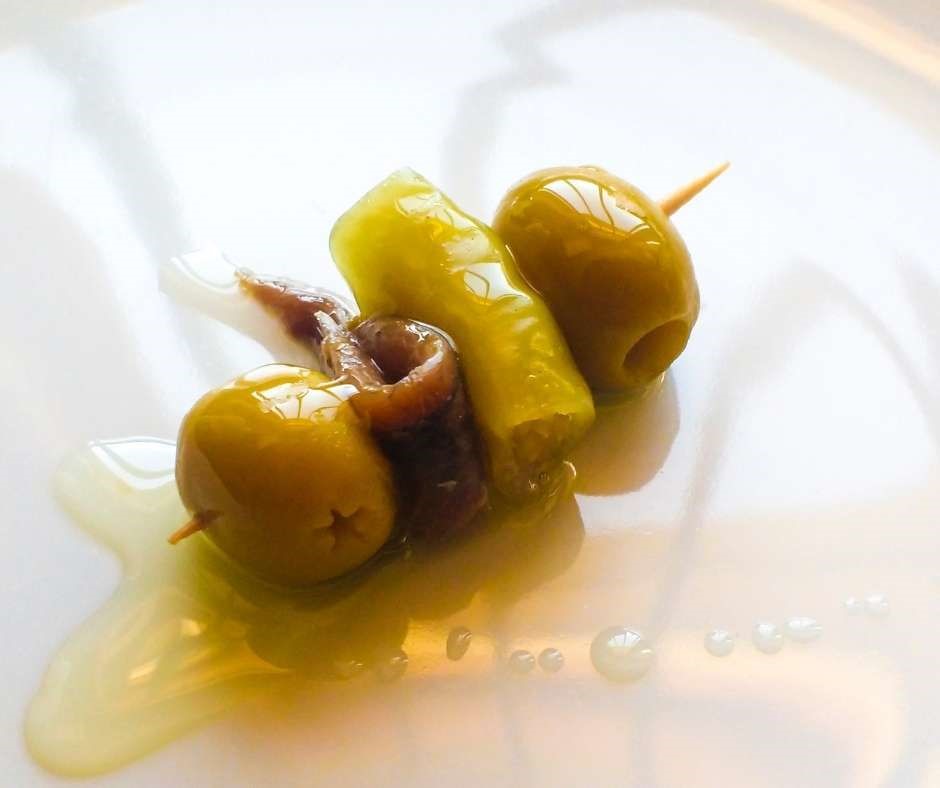 7. Garlic Sauteed Shrimp (Gambas al Ajillo)

Shrimp served with sizzling olive oil, lots of garlic, lemon, and parsley is one of the easiest showstoppers you can serve. The cooking time is quick, so save time by prepping the dish beforehand and quickly cooking after guests arrive.
A ceramic dish with plenty of oil is placed on the stovetop. The shrimp quickly sautees and you should serve it right away, still sizzling to your guests. It's non-negotiable to serve this with fluffy bread to sop up the garlic-infused oil.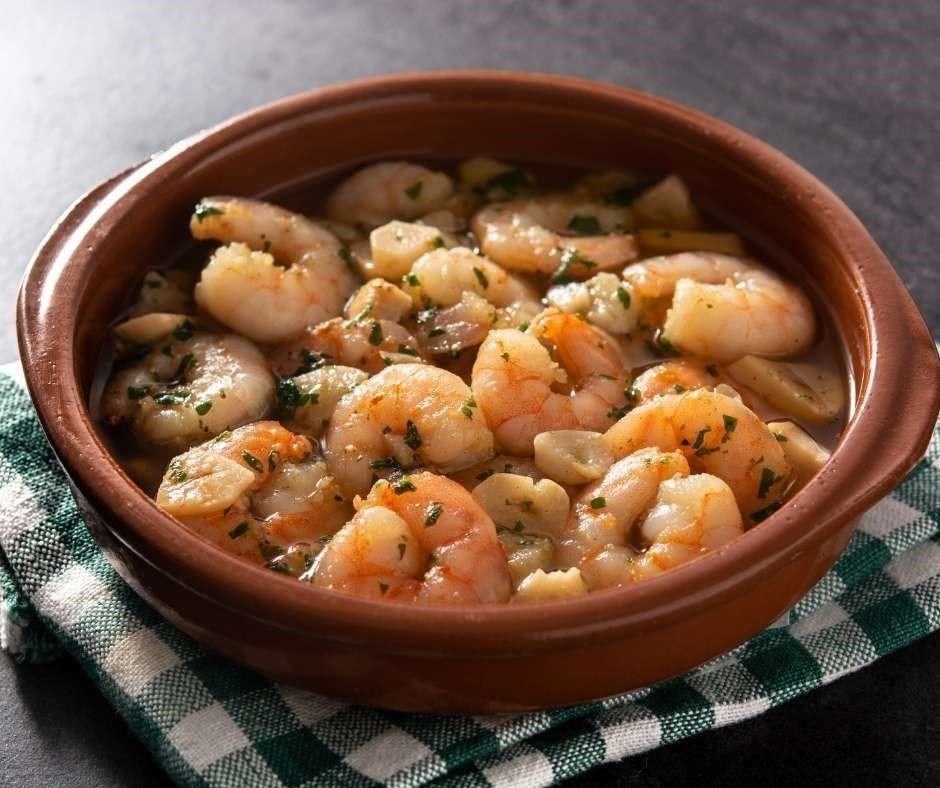 ---
Tapas should be simple and made with high-quality ingredients. They are a way to come together with friends over a shared table. Browse the collection of tapas at Le Gourmet Central to shop for your next Spanish cocktail hour.