Watermelon Gazpacho
Serves 2 people | 30 min
Ingredients
½ watermelon
5 Tomatoes
1 clove garlic
Breadcrumbs
Salt
Preparation
STEP 1
Remove the skin from the watermelon and remove all the seeds. Wash and chop the tomatoes as well. Add the fruits and the peeled garlic in the mixer.
STEP 2
Add olive oil, sherry vinegar, salt and the breadcrumbs.
STEP 3
Mix everything very well. Strain it through a chinois for a very fine and smooth gazpacho.
STEP 4
Reserve in the fridge until serving time. As a garnish, top some cubes of watermelon and some parsley leaves.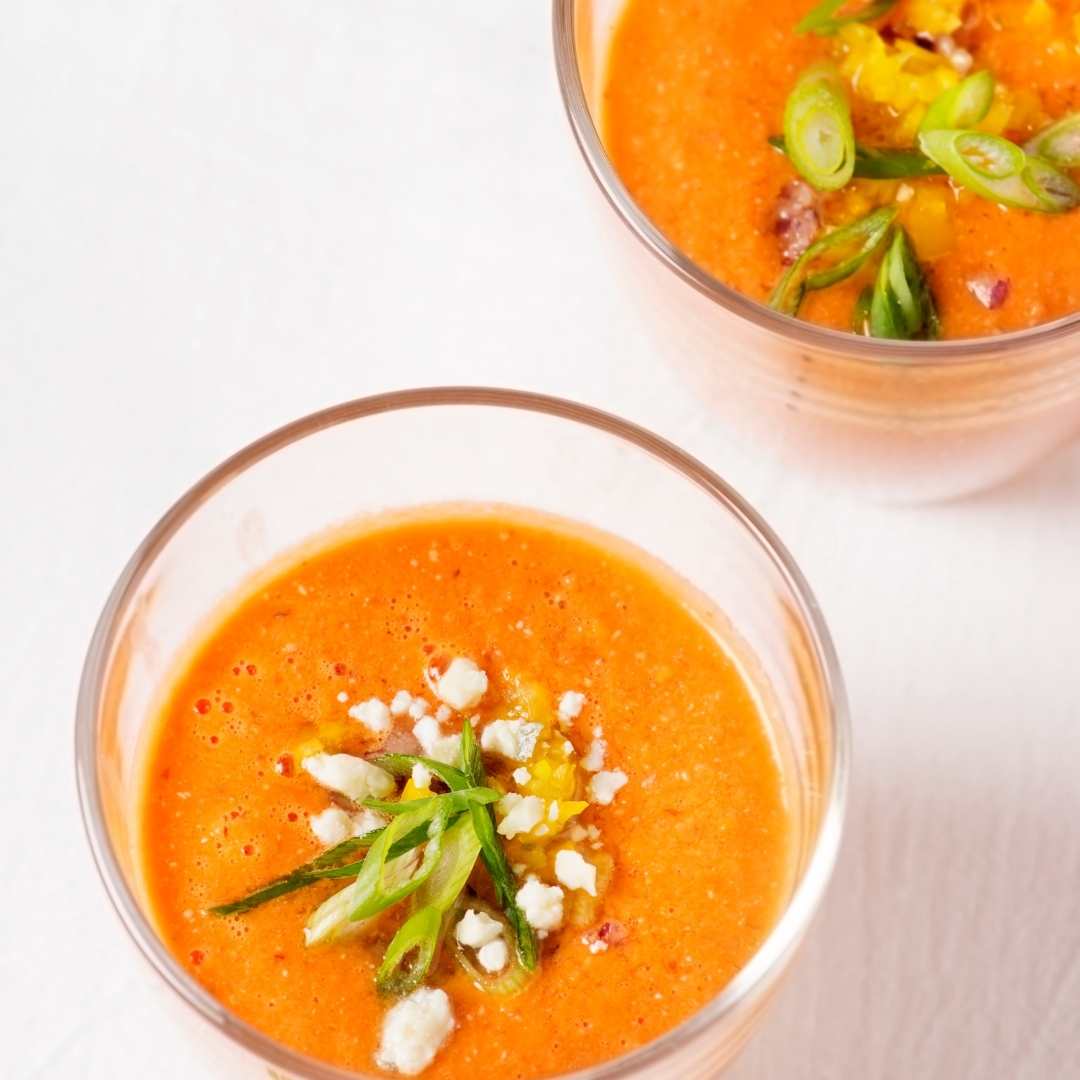 Ajoblanco Malagueño with Grapes
Serves 4 people | 35 min
Ingredients
200 g breadcrumbs from the day before
Cold water
100 ml Arbequina olive oil
200g raw almonds
2 clove of garlic
Vinegar
Salt
Grapes
50 g sliced almonds
1 slice of sliced bread
Chive
Preparation
STEP 1
Soak the breadcrumbs in vinegar.
STEP 2
In a mixer, add 40g almonds, peeled garlic cloves, breadcrumbs, vinegar, salt, and water.
STEP 3
Add the olive oil little by little to emulsify and season with salt. Place the mixture in the fridge.
STEP 4
Peel the grapes and cut the ham in little pieces.
STEP 5
Toast the 10g almonds in a frying pan. Cut the bread into cubes and fry them.
STEP 6
Serve the Ajoblanco and garnish with the ham, grapes, almonds, and croutons. Finish with a string of olive oil and chives ringlets.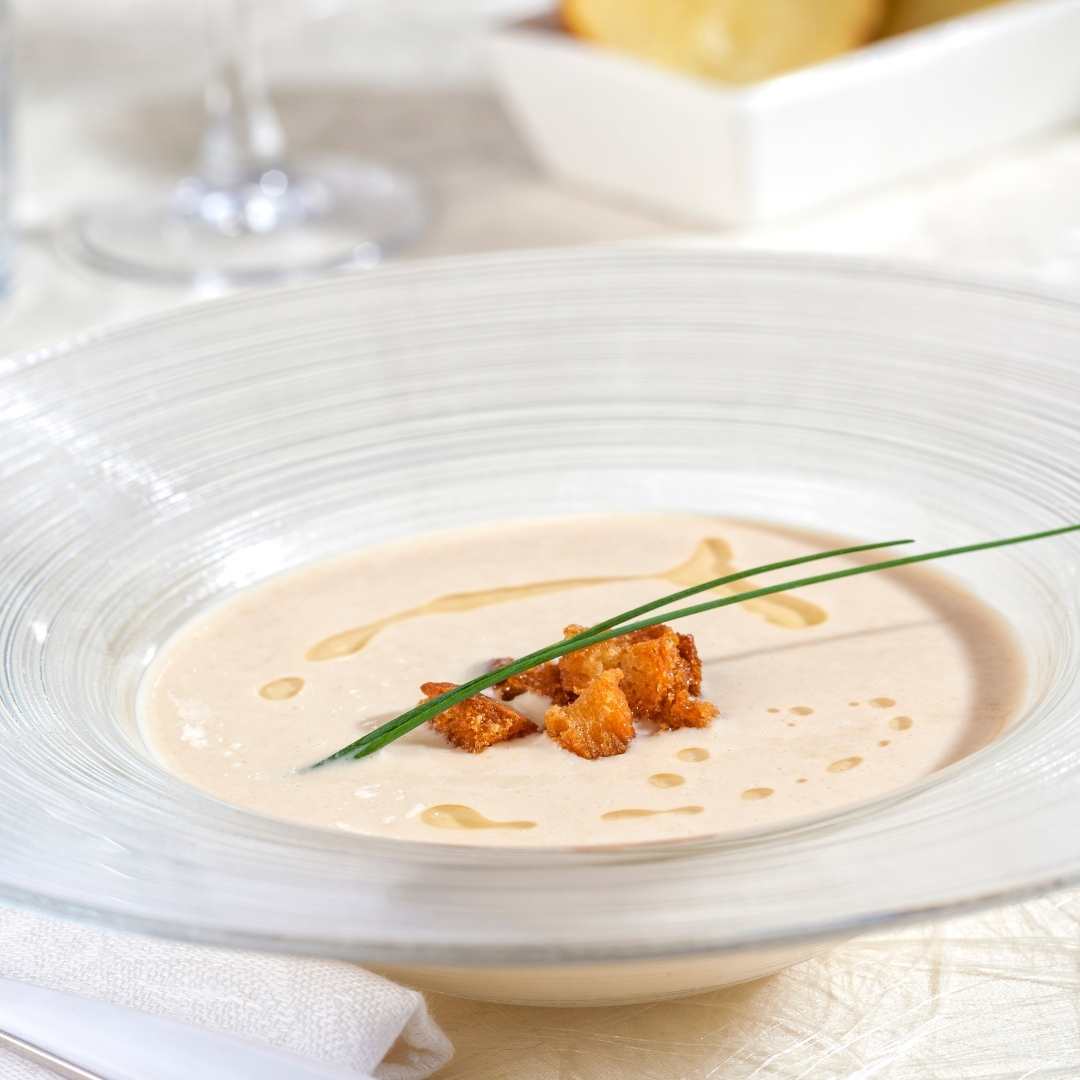 Refreshing Cucumber, Mint, and Yogurt Soup
Serves 4 people | 15 min
Ingredients
2 large cucumbers
½ clove of Garlic
1 slice of sliced bread
3.5 oz of Arbequina olive oil
6.5 oz of milk
1 yogurt
8 mint leaves
¼ liter of water
Preparation
STEP 1
Blend the cucumber with the garlic, milk, bread, and olive oil. If necessary, add water. Add the yogurt
STEP 2
In a bowl, serve with mint leaves.