Serving: 4 people
Ingredients:
Preparation:
STEP 1
Pour risotto mix in a large frying pan with the olive oil and stir until brown.
STEP 2
Add half a glass of chicken broth and let evaporate. Gradually add another 700ml and stir until fully absorbed.
STEP 3
Add salt to taste and butter and stir well
PARMESAN CRISPS PREPARATION:
STEP 1
Preheat the oven to 400 degrees F.
STEP 2
Pour a heaping tablespoon of Parmesan onto a silicone or parchment lined baking sheet and lightly pat down. Repeat with the remaining cheese, spacing the spoonfuls about a 1/2 inch apart.
STEP 3
Bake for 3 to 5 minutes or until golden and crisp. Cool and place it on top of the risotto.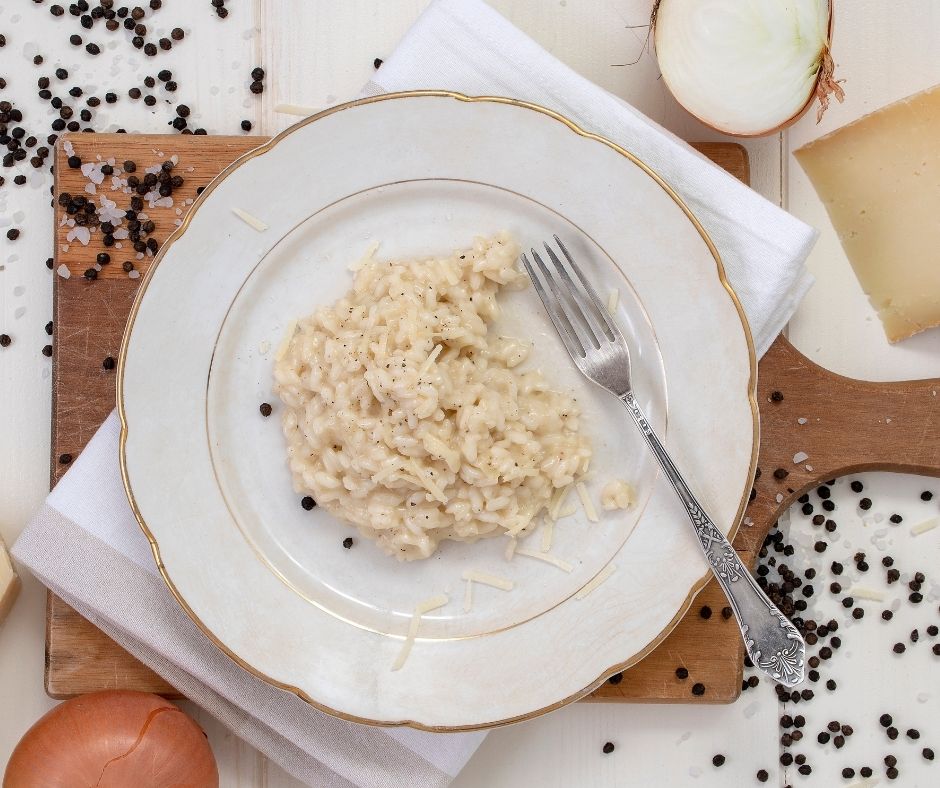 At Le Gourmet Central, you can find all types of unique gourmet food including authentic Iberian cured ham from Spain, gourmet risottos, truffles specialties and so much more.
To find the best gourmet foods and gift baskets online, begin your search at legourmetcentral.com.