Christmas is a magical time in Spain and the country's unique sweets are an essential part of the celebration. Here good food and drink along with warm talk around the table are what celebrating the holidays is all about.
Read on to discover the best Spanish brands to celebrate the Christmas season.
Desserts during the Spanish Holiday Season
Every Spanish family prefers their own favorite brands for Christmastime and will tell you that they only choose the best. The favorite brands may change region from region or even neighbor to neighbor - and don't be surprised if you hear some friendly arguments!
You will find platters of brightly wrapped treats at every holiday party, with joyful children and adults helping themselves. These unique brands make great Christmas, birthday, Mother's Day, and anniversary gifts. Or, you can just buy some for yourself! Any occasion is a special one when you serve the right dessert.
Spanish candies are very rich, sticky, and thick, so make sure to whip up some refreshing drinks to wash it all down. The most traditional treats are made from Mediterranean staples like nuts and honey while the chocolate brought over from the Americas quickly gained fans. Hot peppermint cocoa and champagne always go great with Mediterranean nougats, chocolate truffles, candied nuts, and cakes.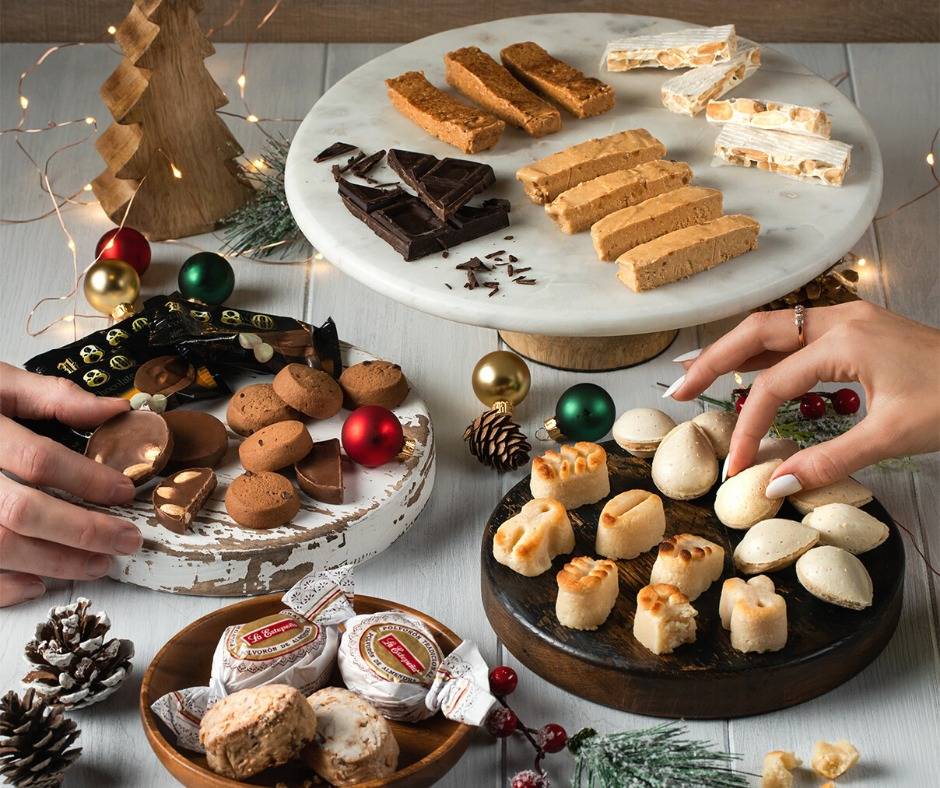 Turrón is the Spanish word for a special type of holiday nougat that is traditionally made from a blend of honey and peeled and toasted almonds. You know Christmas is near when supermarkets and artisan shops fill with it.
Both hard and soft varieties are sold. The soft varieties easily melt away into smaller pieces with a butter knife while the hard turrones are similar to almond or peanut brittle.
1880 is known for its high-quality turrón, available in a range of delicious and unexpected flavors. Despite the brand name, 1880 has been producing mouthwatering turron since 1725.
With a large variety of flavors, you'll want to try them all. The Assortment Selection of Spanish Sweets by 1880 features eight of the most popular flavors. With chocolate bonbons, candied almonds, and various flavors of turron, you will have a blast discovering your favorite!
Delighting in crafting the most delicious turron in the traditional manner, El Almendro is a familiar favorite. Since 1883, the company has created exquisite turrón that brings the festive spirit home.
The honey and almonds in their soft turrón melt in your mouth. The crunchy, hard turrón from El Almendro snaps like almond brittle but is soft and chewy on the inside.
Those who prefer either soft or hard turrón are very adamant that their favorite type is the best. The tasting experience for each type is so distinct, that any newcomers to turrón are encouraged to try both to decide for themselves.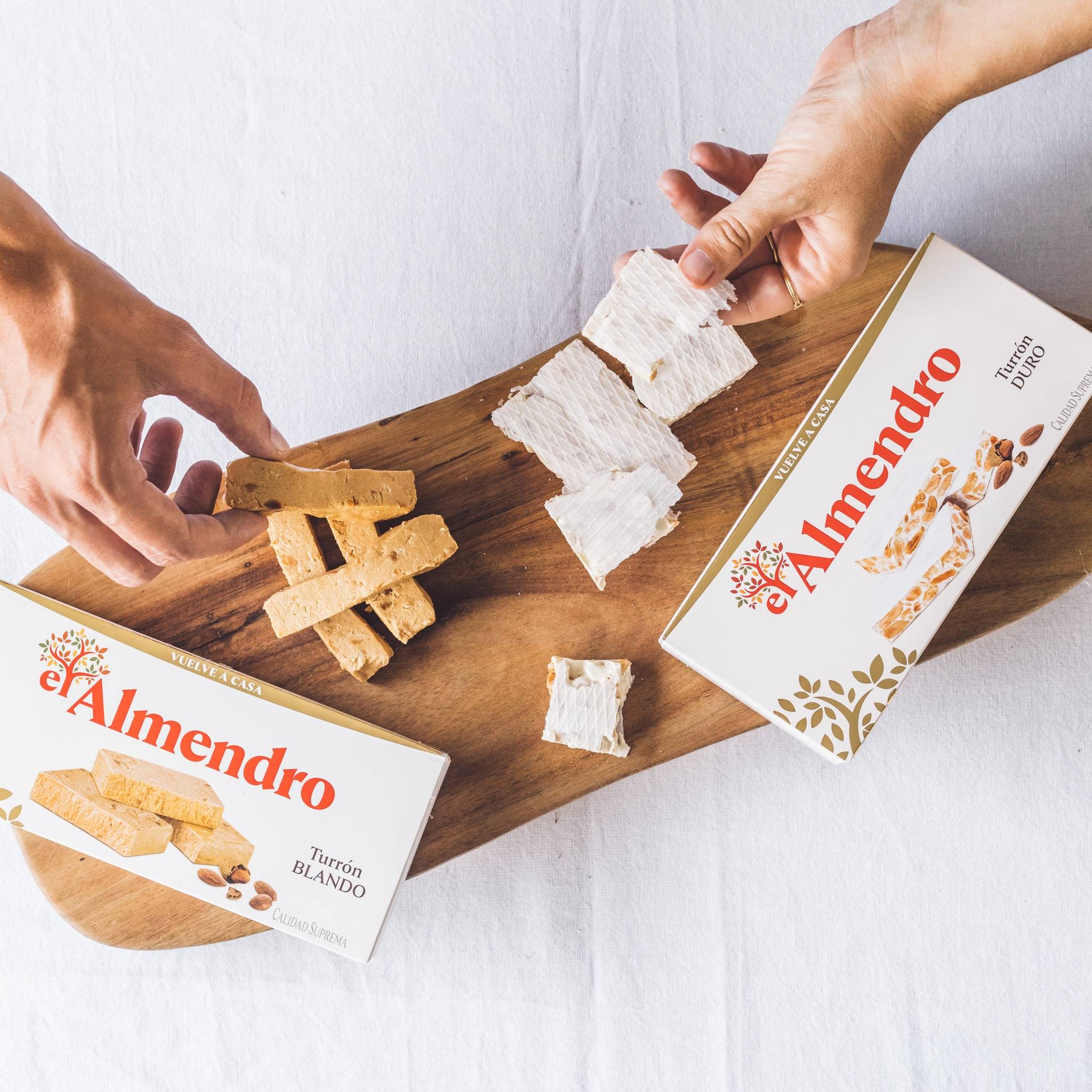 Photo credit: El Almendro
Photo credit: El Almendro

Delaviuda has been serving up delicious, traditional Spanish desserts since 1927. Although it has grown, the company remains true to its humble roots.
Meaning "from the widow" in Spanish, the company was founded by a married couple, Manuel and Maria. When Manuel passed away in 1939, Maria juggled running the company and raising their two children as a single, widowed mother.
Through pure determination and a passion for creating quality, small-batch confectionaries, the company won the hearts of its customers. Now, Delaviuda is warmly associated with special occasions, holidays, and celebrations throughout Spain.
If you're a fan of the richer things in life, try some of their rich truffle chocolates that melt in your mouth.
This Christmas Assortment has everything you need for a wonderful Christmas snack table. Open it up during cocktail hour, during a family game night, or when you and your loved ones are watching your favorite holiday movies. It's packed with all of the holiday favorites, including chocolates, Spanish marzipan, turrón, and polvorones (a sugary sweet cake that crumbles in your mouth).
Photo credit: Delaviuda
Crafting some of the best turrón in Spain since 1775, the artisan nougat at Turrons Vicens is a welcome sight at Christmas time. Made in the traditional way in the Catalonian city of Agramunt, this brand has perfected the art of confectionery.
Now, they are famous for serving up dozens of innovative varieties that can't be found anywhere else. New flavors are released every holiday season. Delight in nougats flavored with pistachios, fruit, marzipan, rich chocolate, coffee, and pralines. There is something for everyone at Turrons Vicens.
For a rich indulgence, order the Baileys Ganache with caramelized Chocolate. Soon you'll find your favorite new flavor of nougat.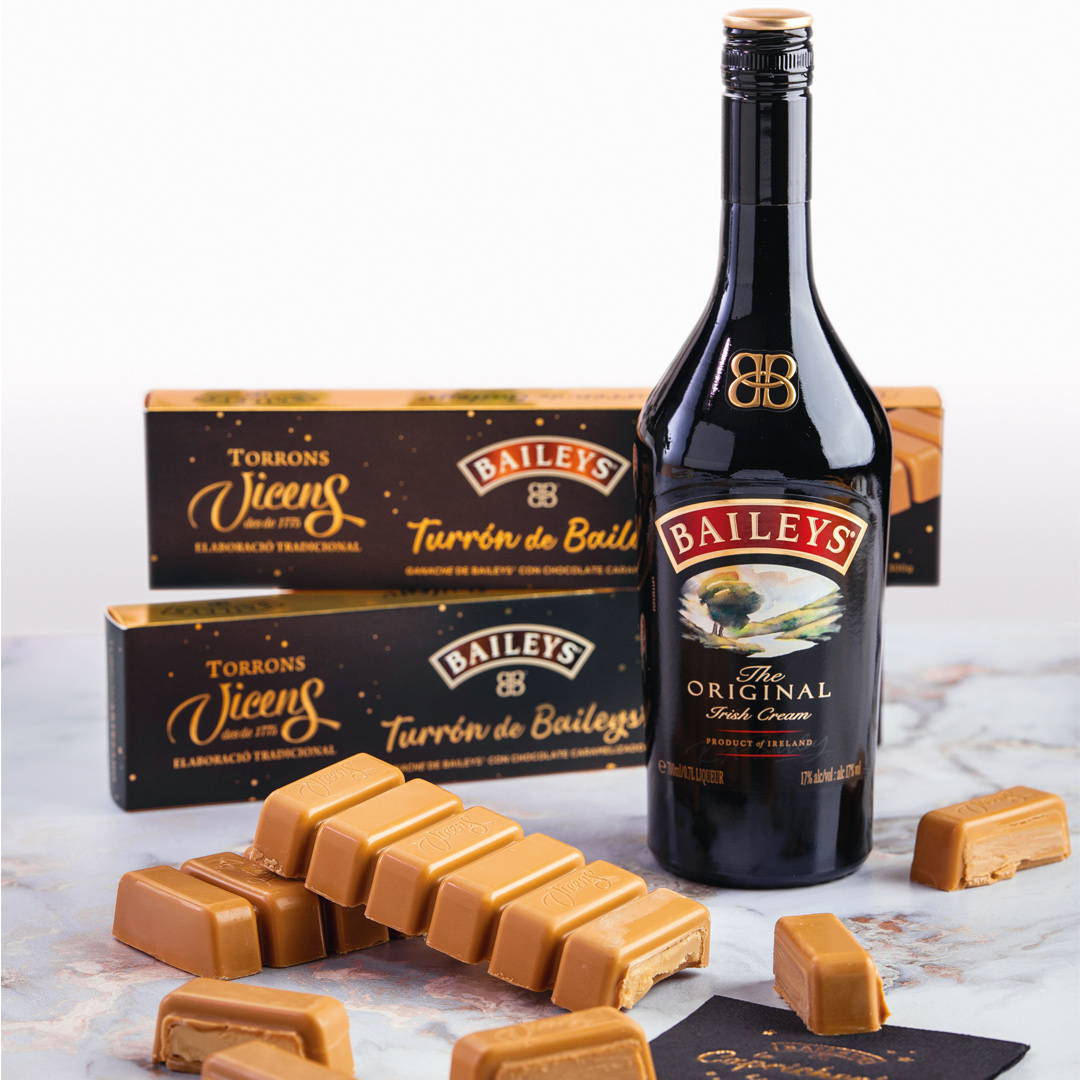 Photo credit: Torrons Vicens
Generations of confectionary makers have been crafting the finest desserts at La Estepeña. They use only the finest ingredients in the traditional way, from gourmet Sri Lankan cinnamon to exquisite fair-trade cocoa. The emphasis on tradition and quality is why holiday memories start with La Estepeña.
Treat yourself to a box of almond shortbread cookies. They crumble in your mouth and pair perfectly with a cup of hot tea or coffee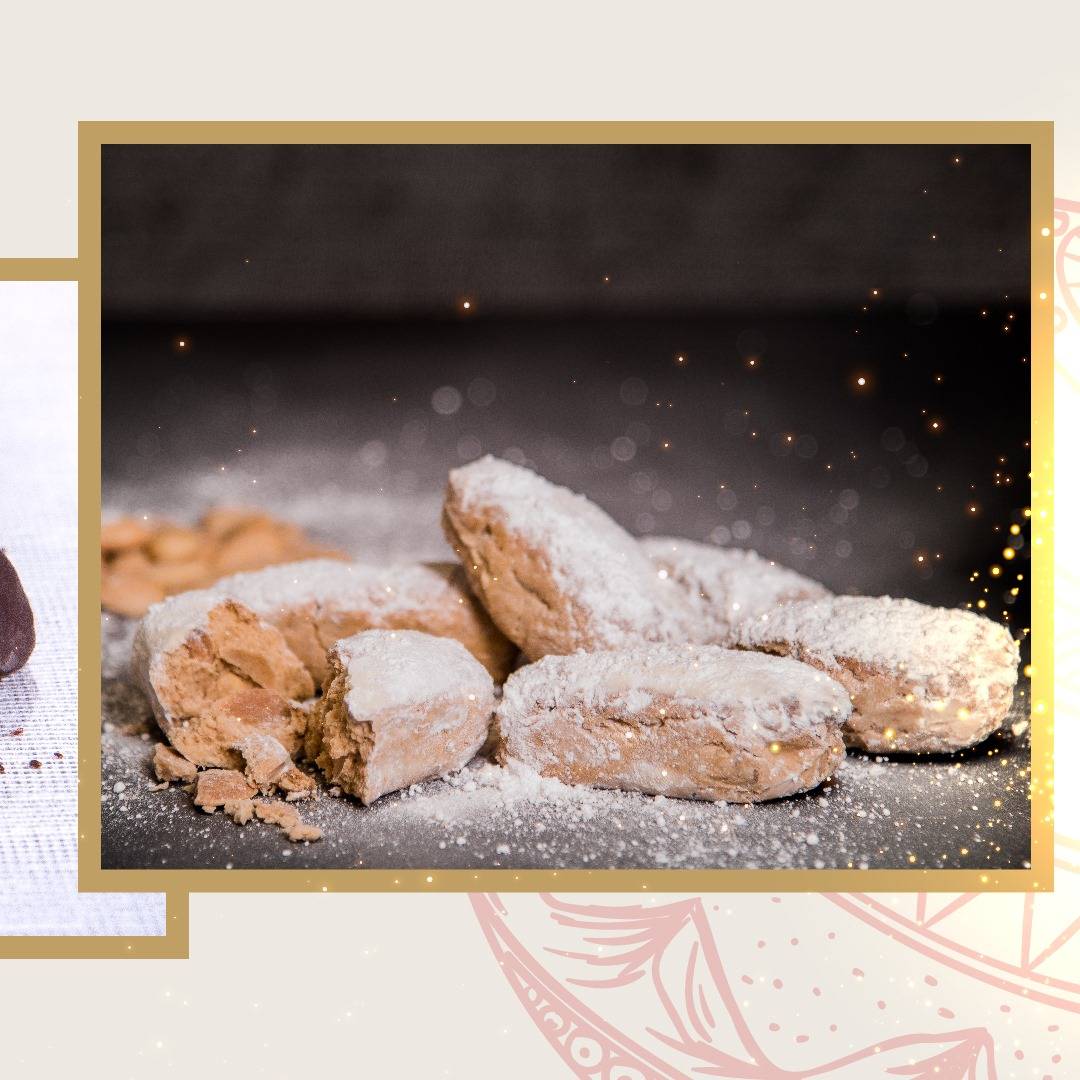 Photo credit: La Estepeña
Order an Assortment of Spanish Brands
Can't decide which brands to choose? Make the decision easy by choosing the Le Gourmet Central "Spanish Christmas Sweets Box". It includes everything you need for a sweet holiday night from a variety of different gourmet brands, including cookies, nougat, and chocolates.
Celebrate this Christmas like you're in Spain
Amaze the family by creating a full Spanish celebration this holiday season. Start off with some easy Spanish tapas (an Iberian meat and cheese platter can't be beaten!), then read these tips to create your own homemade mouthwatering paella, and end the night with an assortment of Spanish Christmas sweets. Pair your gourmet meal with some light and refreshing Spanish wines or a cup of iced vermouth for the complete experience.
Feliz Navidad!